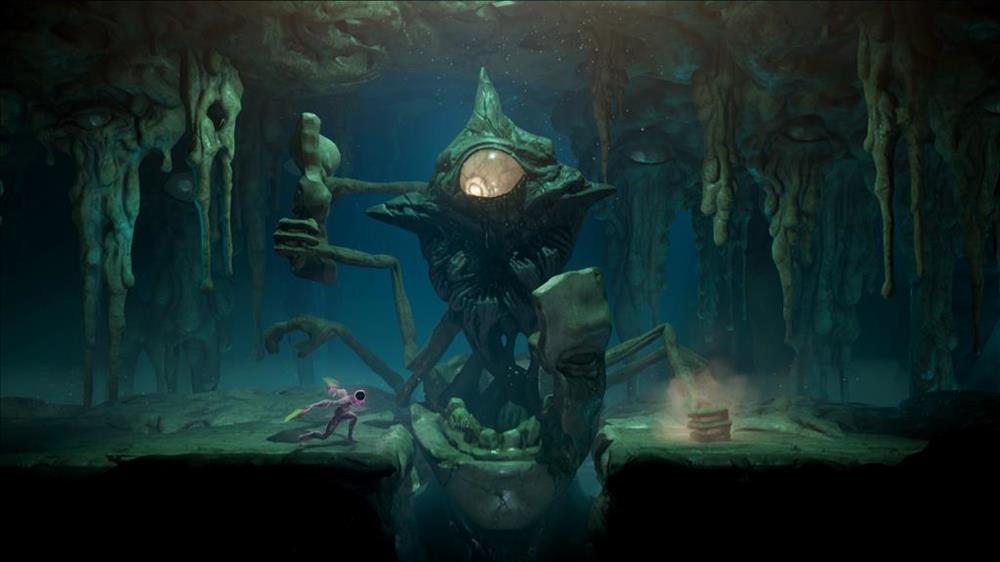 Grime is an action adventure game developed by 'Clover Bite' and published by 'Akupara Games'. Grime is said to be coming out the 25th of December 2022 on the Xbox Series X, Xbox Series S, PS5 and PS4. We heard it will also come out on Nintendo Switch but no date has been confirmed. It's already out on pc though since like last year. X35 Earthwalker saw this game last year. Let's take a look.
Grime is an unusual game but easy to understand what you are dealing with. You control this void black hole head but rock body dude. Your origin has been described as "An unusual material collapses in on itself, the world shudders and contracts, and suddenly you are squeezed into existence." What we do se is that there's two beings. One by the looks of it breathes life into the other. This also causes our character to form as well. This does suggest that this whole game takes place inside a body. Interesting and weird. The enemies have been said to be born from this world itself.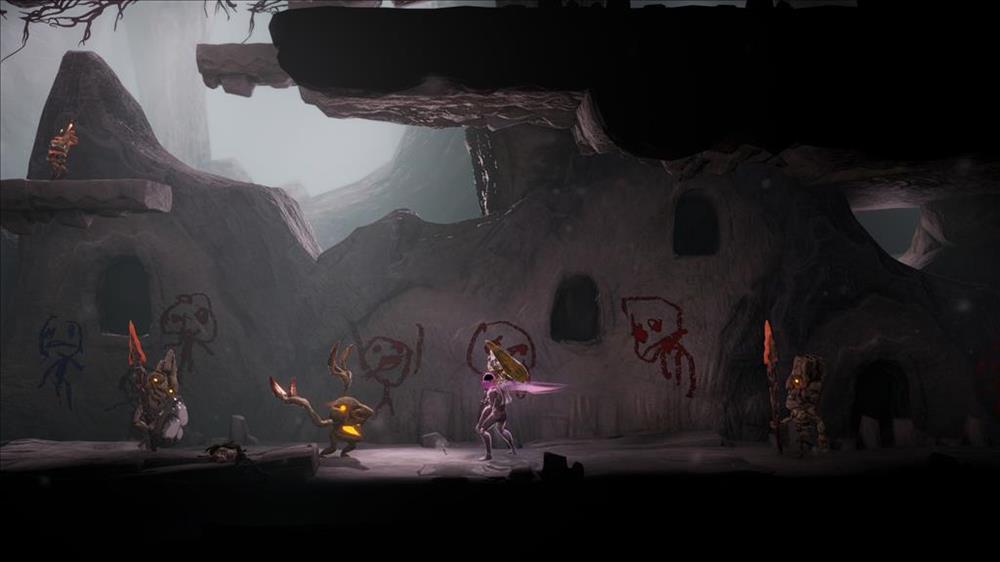 So use your dash wisely, parry your enemies and smash them to death. Or maybe crush them. there's lots of enemies and the action stays being action. airborne enemies exist too so watch out. Absorb your foes to get stronger and maybe acquire new abilities. You fight with a weapon. there's multiple in fact and they aren't ordinary. They are made from living creatures that can mutate their form during combat. Swords that claw, a centipede whip and even a big axe that cuts the enemy multiple times with its jagged teeth. Find your favourite weapon or pick the best one for the job.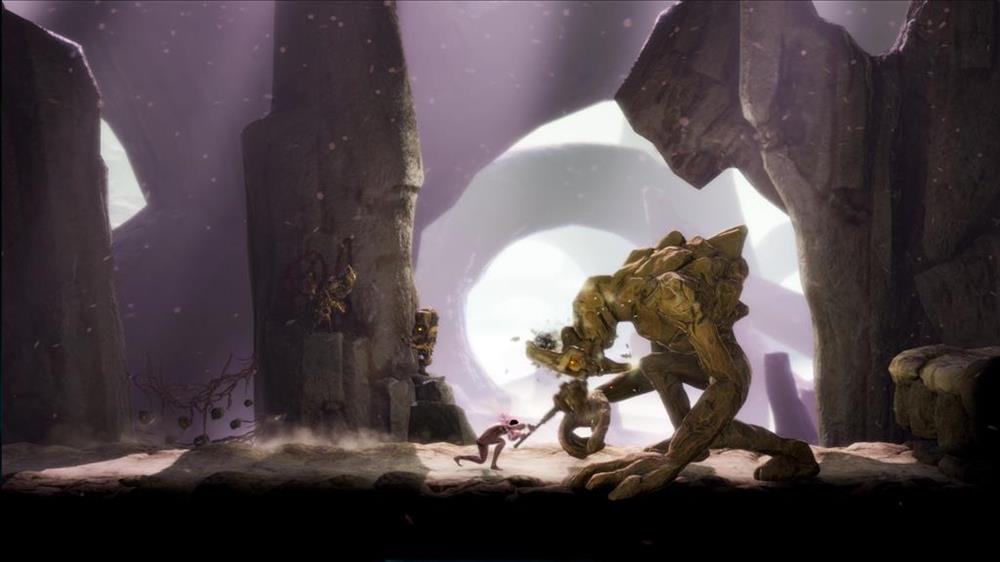 Now off course there's bosses in Grime. A number of them. They are all much bigger than you and will try to destroy you. Find a way to beat them and then absorb their abilities. These abilities are described as game changing and may even allow you to explore places in the world you couldn't reach before. So don't be afraid to back rack if needed. You can also absorb other tough enemies to make progress on your skill tree. This is where the combat customisation takes place. Grime claims you can upgrade "only those traits you feel most suited to your unique style." So find your style and make it stronger.
We checked out some Grime gameplay and it's mostly what we expected. You can describe the environments as surreal. Clearly unusual places but require exploration still. there's deserts, civilisations and off course caves… "rendered in unearthly 3D." It's quite fast paced and will be an adventure for sure. Grime is trying to stand out from other games. Didn't hear anything about this game when it was on pc. Now that it's coming to consoles it has a chance to do better. It's not coming alone though. We hear that the free dlc called 'The colours of rot' is bundled in as well. so it's the game plus more.
Overall Grime looks like a good game. We like the art style, how good the graphics are. We like the animations which are very good but not the best. We like the combat and combos but it feels like more could have been done with it but you can't go too crazy now. We do wonder about the difficulty of the game though. We hope it is punishing but only allow an easier mode for the weak players. The developers 'clover Bite' has done a very good job with this game so far. X35 Earthwalker will keep an eye out for this game. Now Grime may have you absorbing abilities but it could never absorb… the 'Earth Walk!'
For more information check out the link below: