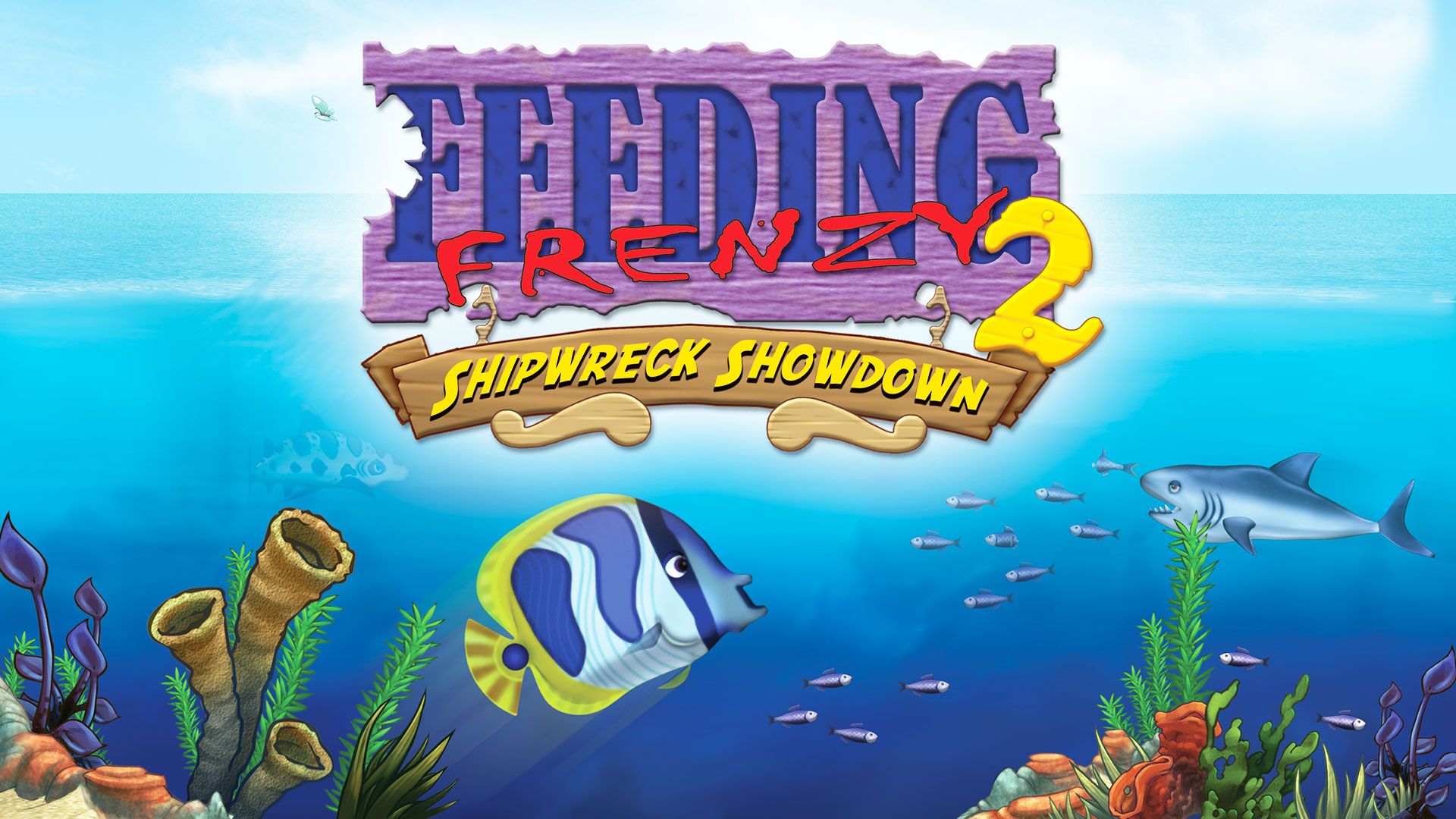 Feeding Frenzy 2 is a simple game with a. simple concept and does it well. X35 Earthwalker has recently been playing Feeding Frenzy 2 again and it's been so much fun. After of fact this game has given us an idea for another G-blog. In case you didn't know, Feeding Frenzy 2 is all about you eating the smaller fishes while avoiding the bigger fishes. Let's take a look.
Feeding Frenzy 2 is underestimated heavily. X35 Earthwalker has been playing this game quite frequently lately with others like Diamonds L45, N63 Prodigy and X7 Earthenvessel. They have been having a blast. Feeding Frenzy 2 has multiplayer and it's split screen. This arcade style game let's you play through the whole story mode as a team. You all must eat and everyones eating contributes to a shared feeding meter. So you can get big real fast but the opposite is also there. If one of you get eaten then the meter gets reset to the last size checkpoint. So everyone has to be carefully.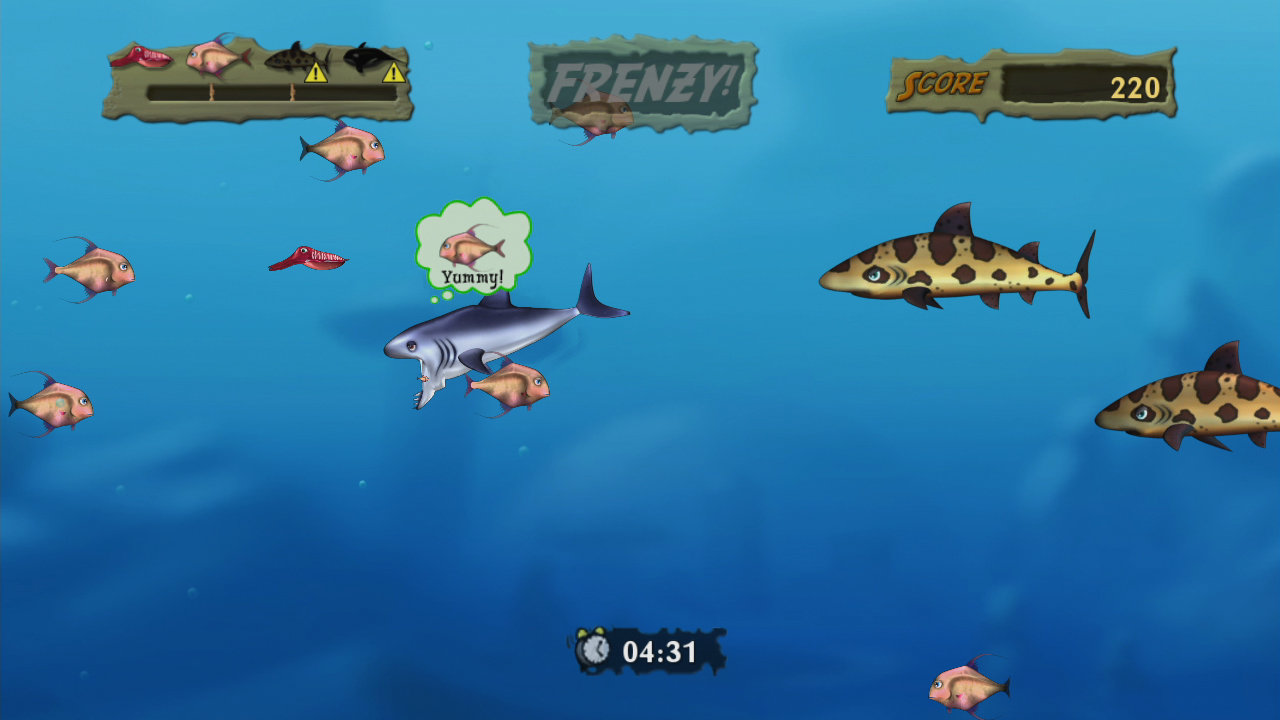 You also have a pool of lives. No separate lives business. So having someone on your team who isn't as good can easily hold back the whole team but it adds to the fun. Even if you have a weaker player it actually makes the game fun. If you run out of lives and people get eaten permanently, you have that one player who has to try and win the whole thing by themselves and things get tense. You have to clutch it or have everyone watch you get eaten by a shark or barracuda… or leopard shark. Feeding Frenzy 2 doing a lot of things right.
One of the best things about Feeding Frenzy 2 multiplayer is the scores at the end of each successful mission. It shows exactly the number of each fish each player ate. Shows the number of star bubbles too. So you can see who dominated in the little fish, medium fish, big fish, bonus stars and who got the highest number of fish overall. That's one of the fun parts for sure.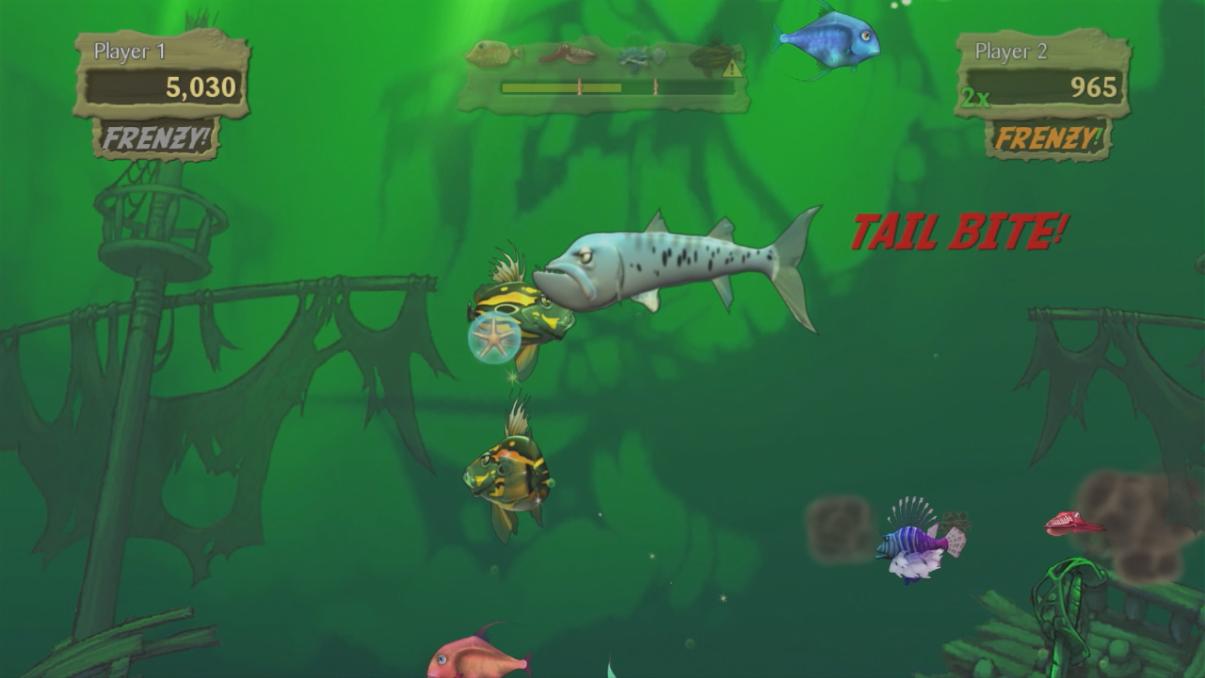 Things get crazier as we progress and the difficulty spikes up. When the poison fishes show up, combined with mines and those annoying jellyfishes. Things get chaotic. You have to dodge and move around and not accidentally mistake yourself for another fish or player since you have set colours and Feeding Frenzy 2 is a colourful game. Even your sucking in ability can screw you or a teammate. It pulls in fish so eating entire schools of fish is easy but it also pulls in other things too. It can suck in mines, jelly fish and poison fish. So if you are competing with a friend to eat fishes and you suck in, you might pull a mine to you both killing you both. You only laugh at those things and blame each other.
Overall just wanted to say that Feeding Frenzy 2 is underrated. t's crazy fun and perfect for playing with family and friends. Something simple, fun, can be difficult but easy to understand. Not competitive, something light. try out Feeding Frenzy 2 today. It's even in the brilliant Xbox Game pass. So try it out. Now Feeding Frenzy 2 may have excellent multiplayer fun but it's high levels of fun doesn't match the fun of… the 'Earth Walk!'
For more information check out the link below: