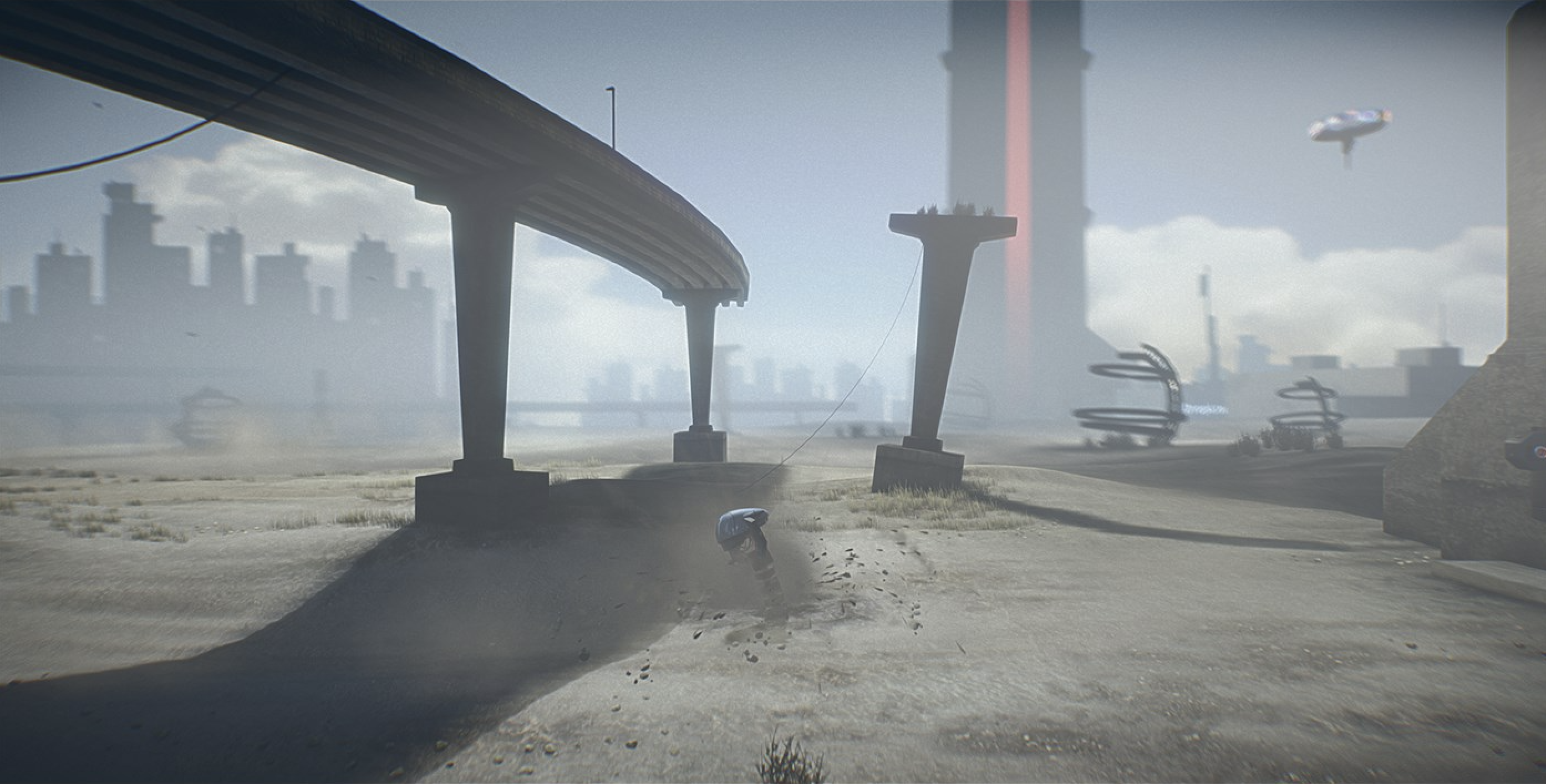 7th Sector is a new adventure game developed by "Noskov Sergey" and published by "Sometimes You". 7th Sector is said to be coming out the 5th of February 2020 on the Xbox One, Nintendo Switch and PlayStation 4. It already came out on PC the 5th of March 2019. 7th Sector's style should remind you of something. Let's take a look.
So yeah, not much information is given concerning this 7th Sector. Once again, we don't go to the PC released from last year for information. What we do know is that players are in a world that's described as cyberpunk. It's also very mysterious. So don't expect things to be normal. In this world players will need to discover the story of this place. This can be done by gathering scattered information, which means looking for them, so don't get lazy.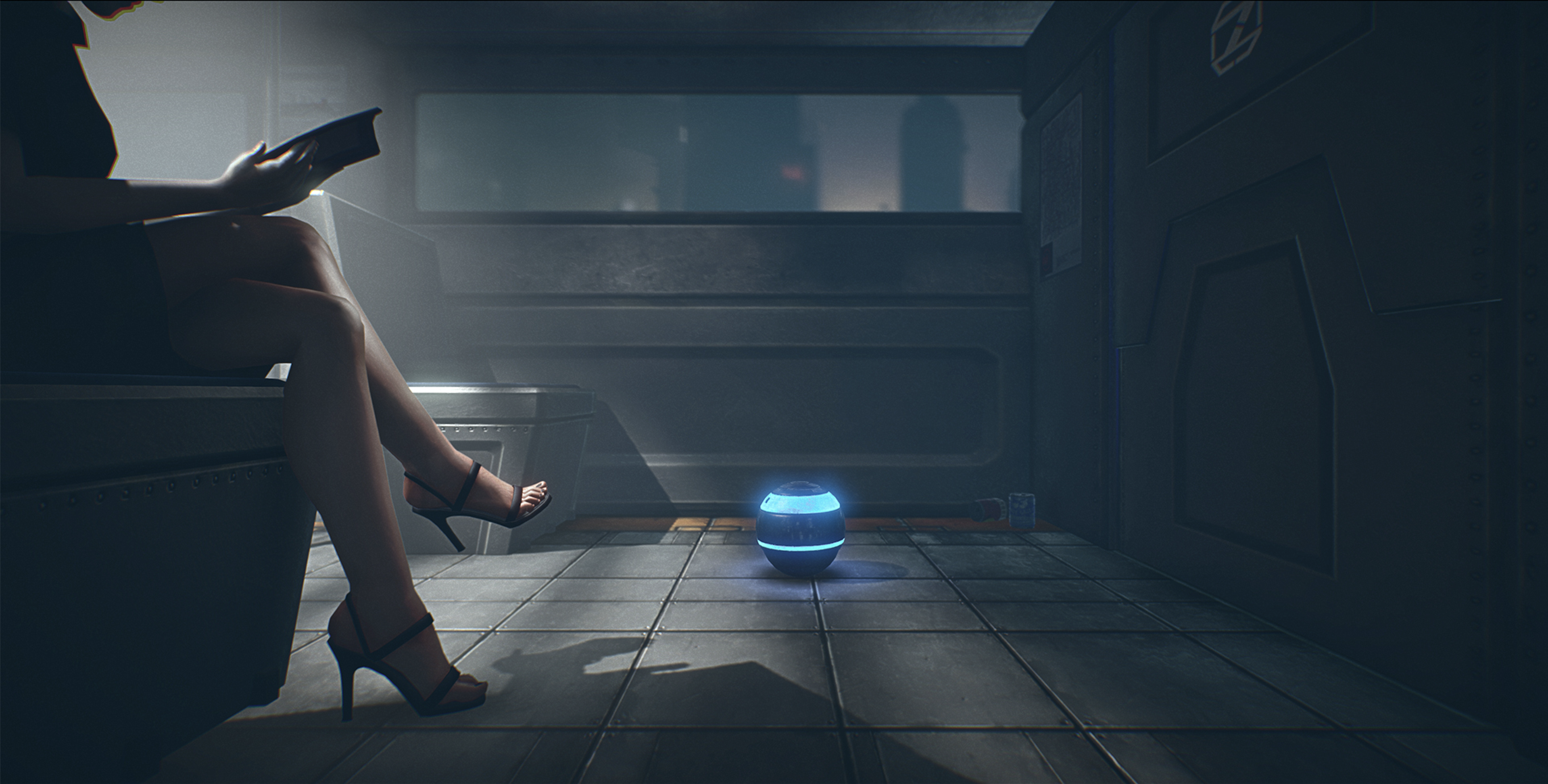 This journey will be quite the unique experience. Players are basically a spark but clearly conscious and can take over mechanical beings like robots, or enter exposed wires to manipulate and control terminals etc. Like an alpha ghost in the machine or shell. There is going to be puzzles that require a bit of brain power to solve. Nothing crazy that we know of.
Now off course there is going to be some threats and dangers. There are some mechanical units that has what looks like a mounted rifle or machine gun. They will shoot you if they see you… well not at the spark but whatever body you possessed. There are other threats too in the form of the environment like large heavy machines slamming, moving, grinding, falling heavy objects etc. So you have to time when you pass through, when to do something and hide or even fight hostile machines.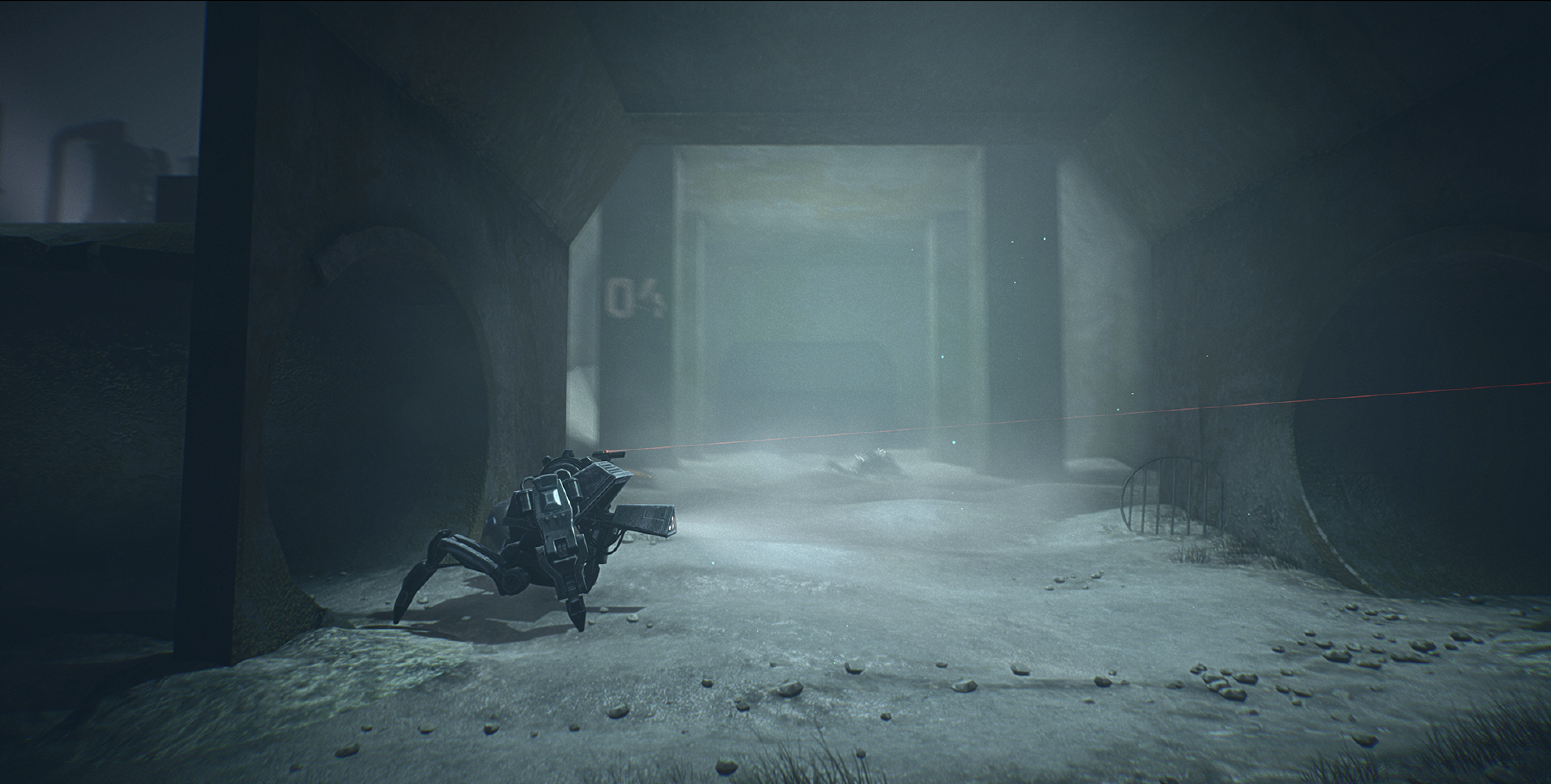 We are sure that 7th Sector will remind some players of probably another game. Let's say it together now… Inside. Yep, you have simple controls, in a mysterious world, environmental and living dangers, on a journey, lots of mystery. Now the style of the game and the mechanical world and beings does to some extent remind us of Oddworld: Munch's Oddysee. These are two games that many gamers enjoyed and did things very well, from the world to the gameplay its self.
We checked out some 7th Sector gameplay and we like what we see so far but more than how we liked Inside. There's more going on here, actual combat, a so far col looking world. We like that there's multiple characters to control and they have their own abilities which will help you progress through the game. 7th Sector has the feature where your actions and choices will decide what ending you get.
Overall 7th Sector looks like it's here to bring players a new experience. We hope that the combat is in decent supply as games like this tend not to work well with lots of combat. We hope the dangers in this game actually feel like real threats. The graphics and visuals are very nice, the sounds are good too. Let's hope the translations are good though. Now the developers "Noskov Sergey" have done a good job with this game. We at X35 Earthwalker will have to see what 7th Sector really brings to the consoles. Now 7th Sector may have machinery control but but that control is real weak when compared to the powerful mind of the… 'Earth Walk!'
For more information check out the link below: