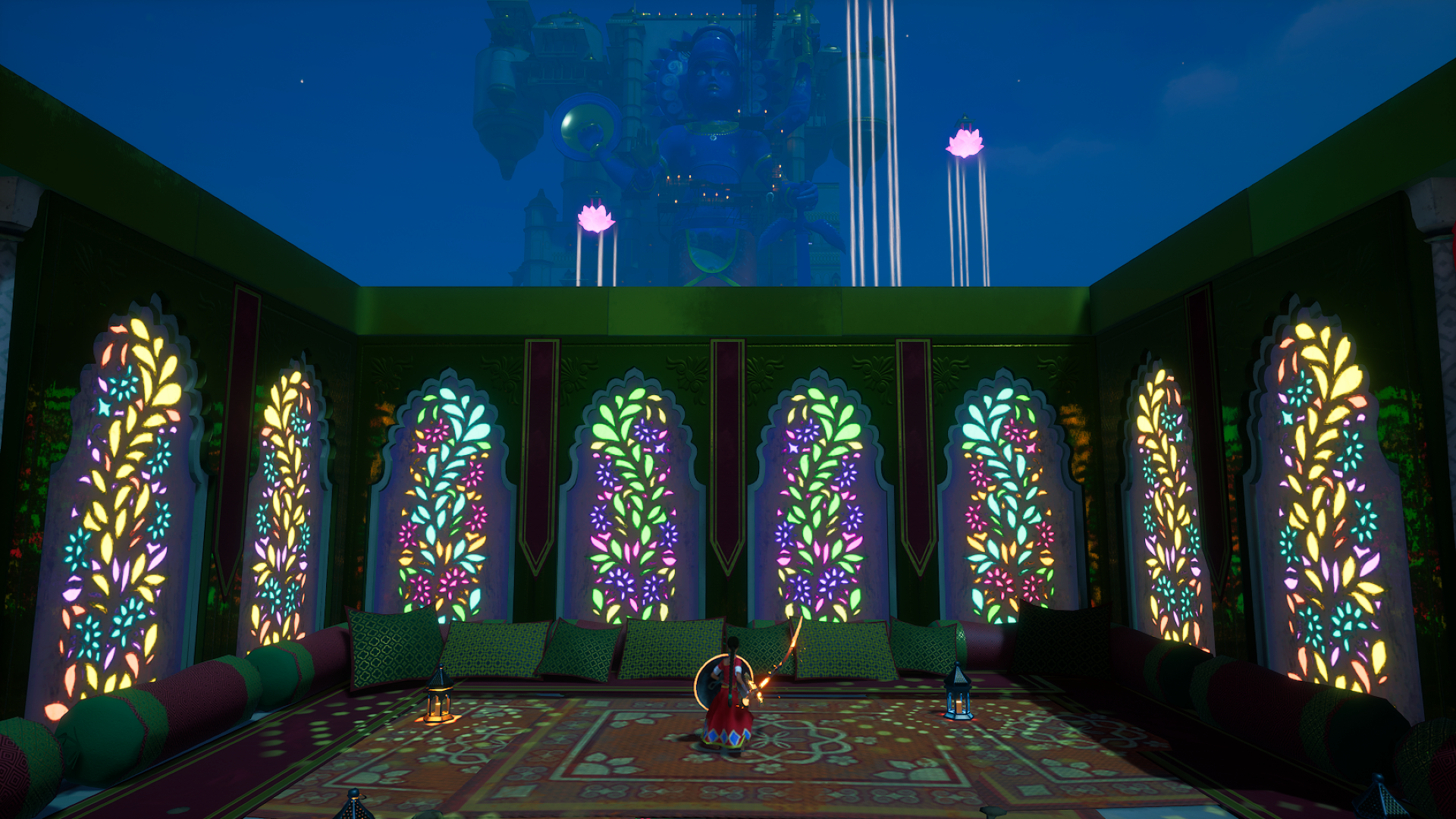 Raji: An Ancient Epic is an action adventure that we at X35 Earthwalker had a good time with. This game is excellent. Right off the bat we will say that. Raji: An Ancient Epic was developed by 'Nodding Heads games' and published by 'Super'. For the X35 record (which is superior to everyone else's record), we want everyone to know we have played and beaten both the original and Enhanced Edition of Raji: An Ancient Epic. Here"s our quick thoughts. Let's take a look.
Not only have we completely Raji: An Ancient Epic with style but we also got every Xbox achievement for the game too. So X35 Earthwalker is well versed in this game. First of all Raji: An Ancient Epic is definitely a journey game. More relaxing and chill than serious. That sort off changed with Enhanced Edition. Bit more on that latter. There's no other game that gave an experience like Raji: An Ancient Epic. It's certainly unique. X35 Earthwalker would recommend that gammers try this game at least once. It's not the best game or the greatest but it's certainly special. The simple of story of a big sister who just wants to save her brother turns into a battle to save the whole world as she realises that there's much more going on bigger than her and her brother. We really do understand the whole big sister, little brother and how they just have each other.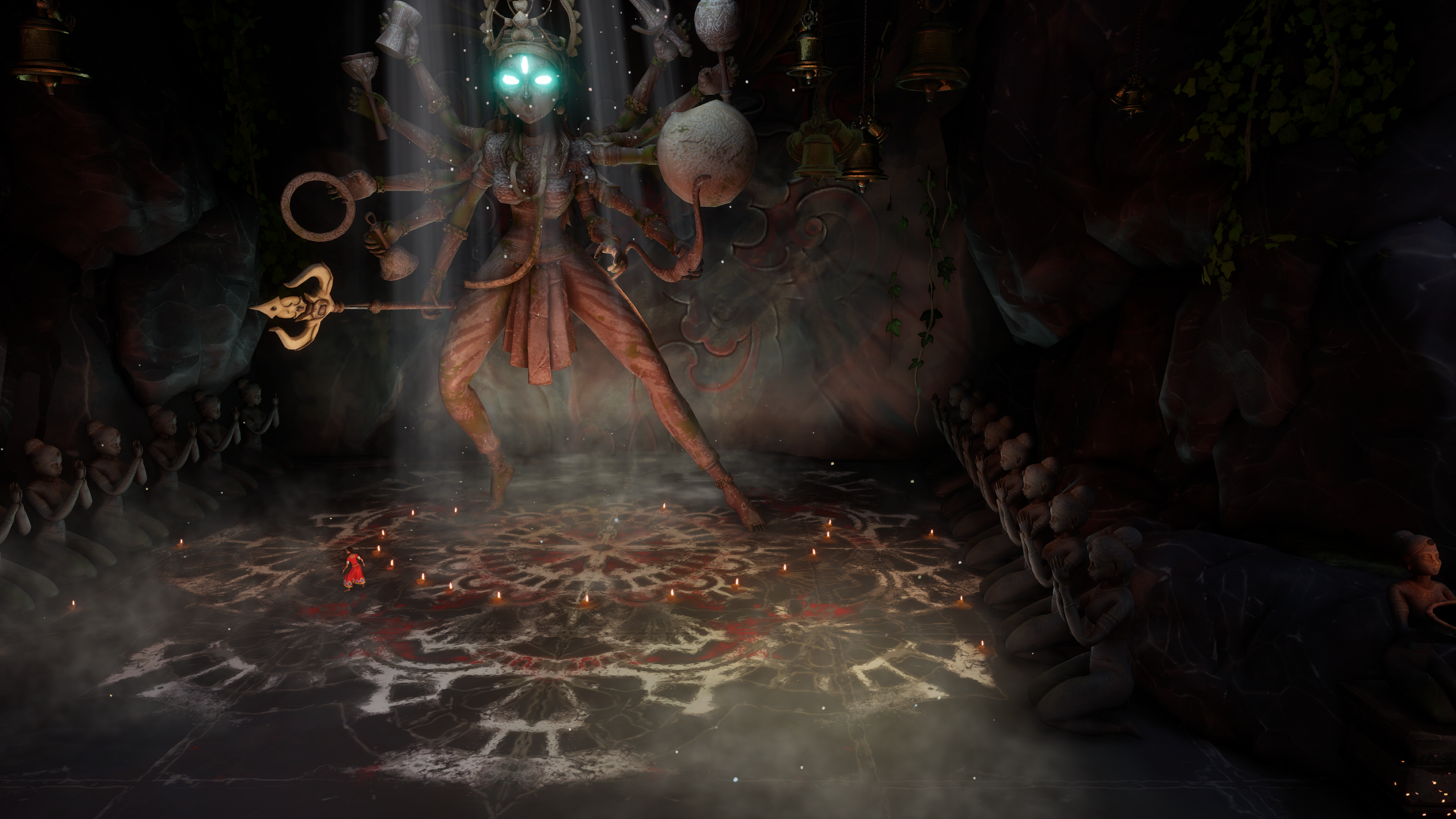 We enjoyed the hindu mythology that's at the centre of this game. The website claims it's a blend of hindu and balinese but one is clearly more identifiable and big than the other in Raji: An Ancient Epic. We like those story walls that gave some quick information on these mythological figures like shiva and durga for example. We don't know exactly how accurate Raji: An Ancient Epic is with the hindu mythology especially where it said that both shiva and durga are half of another being who they came from. Hindu mythology has so much disagreement and questions and stuff that just doesn't make sense. We see this online between hindus who don't agree. Regardless it was nice and interesting to learn. Still hate brauma though as he started all this. He gave a demon eternal life and a god slaying weapon… what could possibly go wrong.
Let's quickly explain the original vs Enhanced Edition. Enhanced Edition added new things. There's a new game mode, there's Hindi voice option for the dialogues. There's new enemies as in stronger variants of the original enemies. Some like the standard big demon with the club now has new moves altogether. They are more aggressive. There's a bigger version of it that can send out spiritual versions of itself to attack you. Those annoying monkey like demons are harder to interrupt, they can juggle you in groups, more aggressive, have an actual pounce attack and have a big brother version of them which attacks with a sword tail. The enemies are overall stronger and harder to beat. More enemies show up and at times can be a bit unfair. Enhance Edition made us have to sit ups a few times when fighting instead of just leaning back and relaxing. By the way. The gameplay above is of the Enhanced Edition. The ones below are of the original game.
Raji: An Ancient Epic Enhanced Edition is the time to try this game. The game now looks even better. They fixed Raji's face and she looks so much better now. It's harder, more modes, additional options and actually poses a challenge now. We still like the look of but hate those stupid fish guardians who try to eat your platforms. We liked the giant flying peacock and it did look impressive in the skies above. The city hiranya nagari is still the best level in the game. Such a beautiful area. There's lots to see and experience Raji: An Ancient Epic. When you go through the levels, you should try to look around. One, you get too see all this game has going on and two, you can find the favour of the gods to improve your fighting capabilities.
We did notice this negative. Some of the abilities you can get through using your favour orbs from the gods that you find don't work properly or at all. The lightning that's suppose to strike from above… we don"t see it. We actually ended up ignoring that ability completely. The freeze enemies as you continue to hit them isn't effective enough from our experience. The fire abilities all work but it;"s the lightning and ice that has one that isn't effective or doesn't work.
Last major upgrade to Raji: An Ancient Epic from the Enhanced Edition is the bosses all got tuned up. They are all stronger and harder. The naga as in that giant snake was cool but he now sprays venom to attack you if he knows you are hiding behind that structure. He didn't. The first big demon boss has these long chains with flames to hit you and he chases you down which is a complete upgrade from the original boss. Rangda seems the same but her attacks might be faster and more relentless in tracking you. She is so disturbing being a incredibly old demon lady with claw nails and sausage, banana dangling breasts. You can't get her horrible image out of your head. The big boss mahabalasura is also stronger. Has new attacks, more active and will catch players off guard. He will rush you down.
Overall, Raji: An Ancient Epic especially Enhanced Edition is an excellent game. We seriously enjoyed it. It's colourful, beautiful to look at and has amazing environments that you want to explore. It's also simple. We haven't seen a place like the city hiranya nagari in any game to this day. It's worth playing for sure. Now remember that this G-blog isn't a full review, just a quick thing about it. There's way more and so much more to talk about in detail and say but we will leave it here. An easy 9/10 from X35 Earthwalker. Raji: An Ancient Epic may have gods and demons but they are all a complete joke compare too… the 'Earth Walk!'
For more information check out the link below: