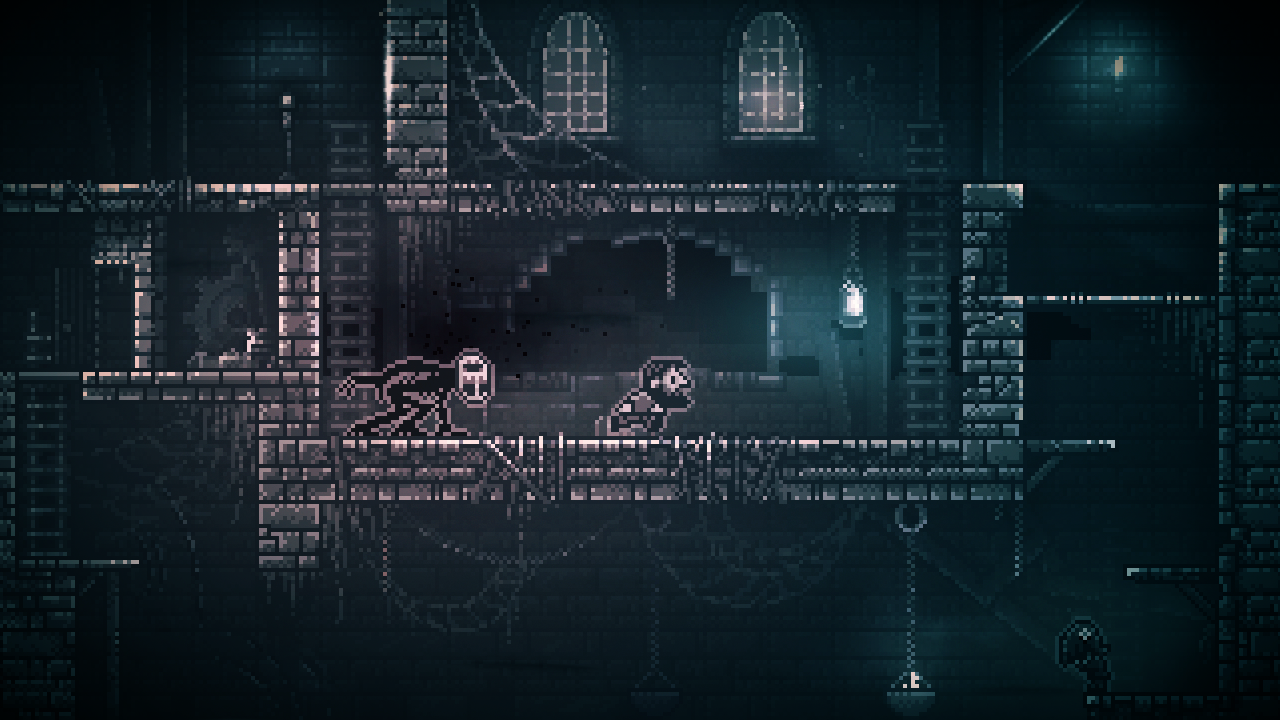 Inmost is a horror puzzle platformer game developed by 'Hidden Layer Games' and published by 'Chucklefish'. Inmost came out on Nintendo Switch, iMac and PC. Inmost isn't our type of game . It's pixel styled and very simple controls. It did catch out attention at some point we can tell it is very good. Let's take a look.
Inmost is quite simple to understand. It's a dark, sad world with danger. You play as three different characters: A knight, a stranger and a little girl but yet their stories are interconnected. The story isn't suppose to be pleasant. There's a warning on their website which says, "player discretion is advised. INMOST is an intimate story of loss and hope that some may find upsetting." That should tell you quite a lot. You see. little girl get neglected, mistreated, afraid, bad dad, she cut herself and the mum didn't care at all. Abuse, kidnapped children, a cursed knight, etc. This game is dark but the monsters are darker. This is a shorter game as it's been described as something you are suppose to play and finish in one go on a dark stormy night. 3-5 hours long.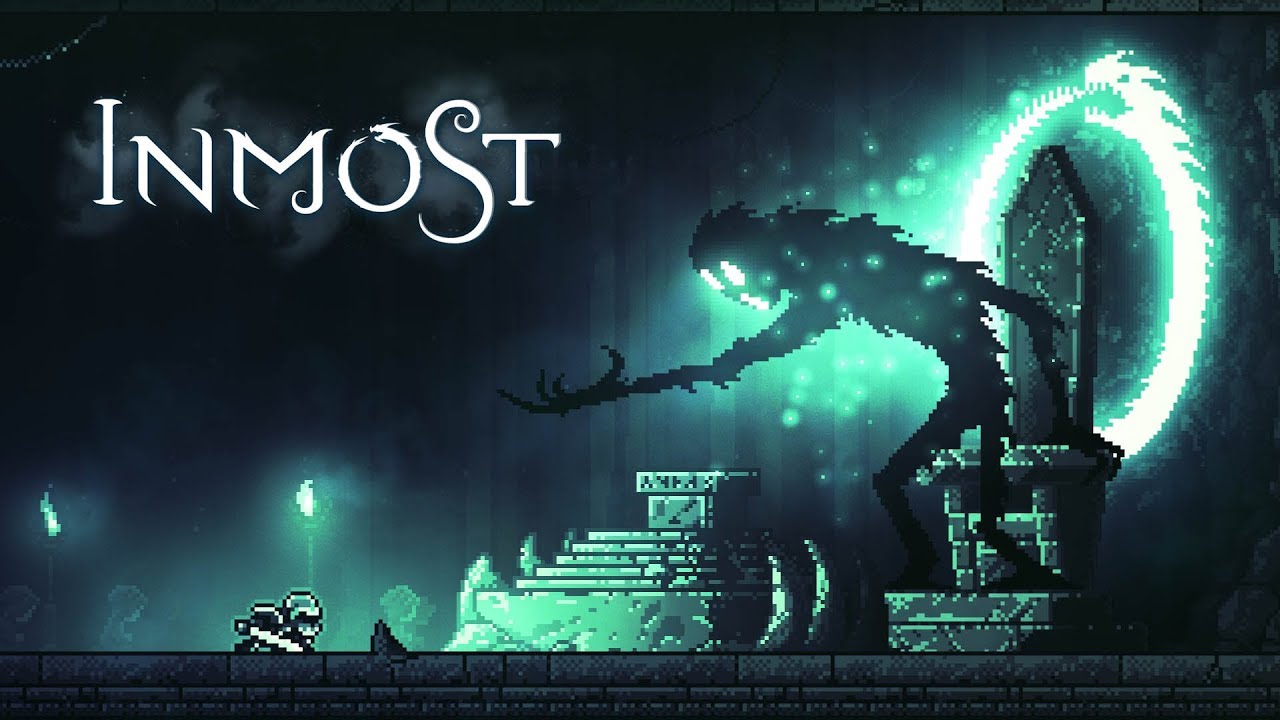 When you play as the little girl it's the heaviest with narrative and story driven. There's no actual enemy or danger but just figuring out what needs t be done. You may need to move a table or chair. Carry certain things around the house. You even play hide and seek with a toy who thew girl has conversations with. You see her pain and what she goes through. With the stranger it's the main part of the game. You platform, move around, evade hazards and dangerous creatures, you climb, collect items, cut away tall grass, break down weak walls, mine things, break down wooden structures and use your wits and to defat your enemies and survive. The knight is the action part of the game. You actually aren't defenceless. You can slash and destroy your enemies easily, dash, grapple around etc. As the knight you are powerful and can take a hit before dying. Three different styles.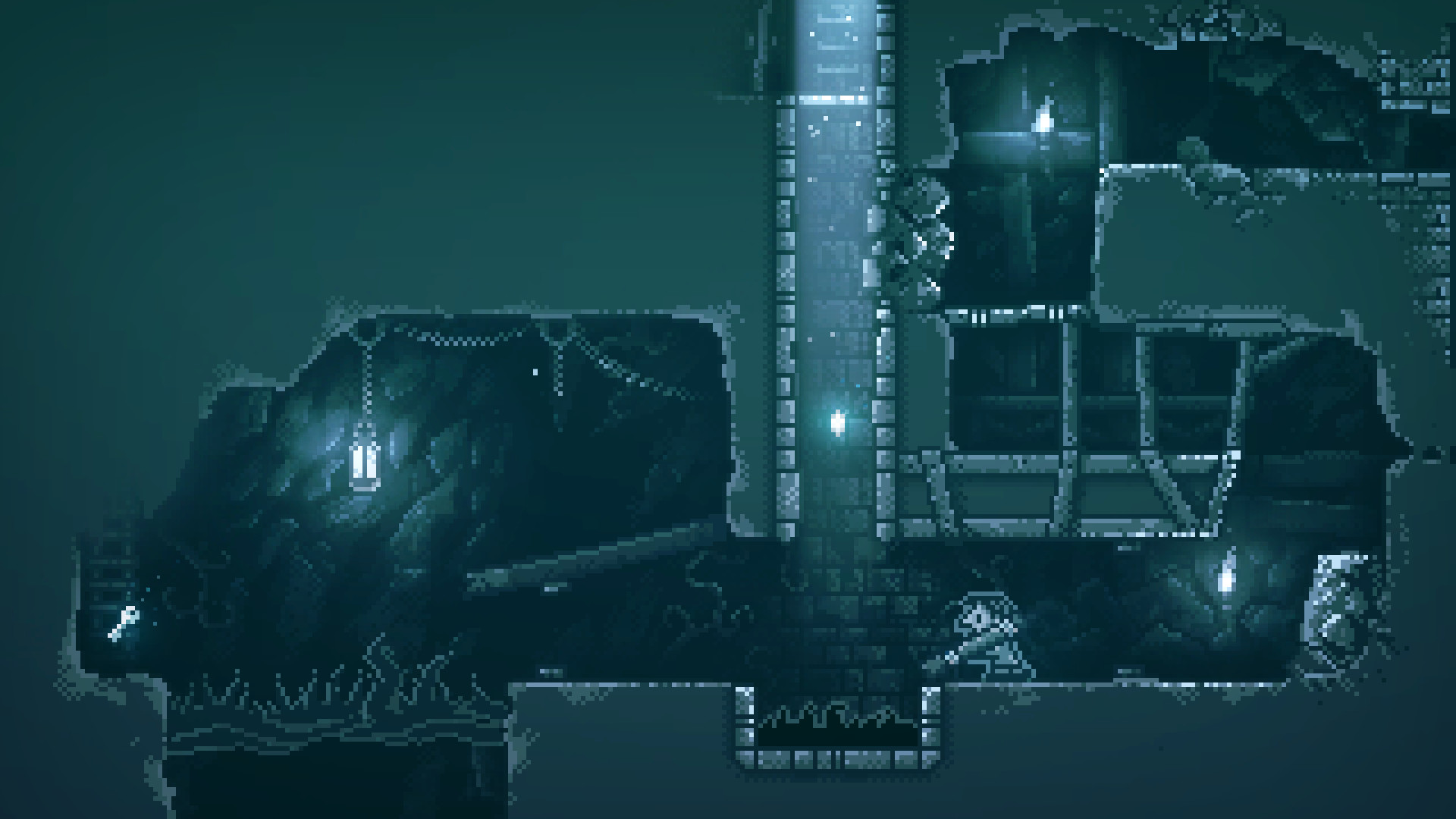 The game is very silent for the most part which is a type of atmosphere still. Your footsteps and pulling stuff and interactions with environment are louder than anything else. So when something actually happens it acts as an alarm, alerting the player to take action. Some dangers are just like traps, a tentacle on the ceiling while others are small dark substances on the ground waiting for you to walk over it. Then there's real threats like real monsters that pop up and chase you down. Dangerous and very hostile. You can beat them as the stranger and need to hide, out climb, duck and outsmart them. Players will need to think fast and do the right things to survive. It is a simple game at the end of the day with move, jump and action. It's simple but very well done. Sounds, lighting, music and different play styles work well together. Not everything is consistent though like with the girl voice narrating the first section of the knight. You don't hear her again until much later.
We checked out some Inmost gameplay and what it says on the box is what you are getting. It is dark as in there will be candles, fire, lights with some stuff you can't see yet. Very atmospheric as most of the time things are quiet and your actions, movement are the loudest things in the game. Horror well the game itself isn't scary but there are shadow and monsters of darkness that are real aggressive and jump out to get you. Thinking is needed to get through the area, and evade death and there is definitely platforming. Expecting climbing, jumping, moving stuff etc. The game is very simple to understand and it's almost always clear what you have to do. The music or lack off does act to the atmopshere. The story was very predictable though even though they didn't well to add emotions, sadness and disaster. The story connects up concerning the three characters you play in the game.
Overall Inmost is a good game. It does what it said it would do, provides different styles of gameplay through the characters, a variety of enemies, dangers and even threats you will have to face later. Players have to be focused when playing and get strategic at times. Inmost's graphics for a pixel style game is excellent. The music is very well done and adds to the experience. We didn't get scared or emotional at all though so it failed there for us. The developers 'Hidden Layer Games' have done a very good job with this game. It something a number of gamers would get into. We at X35 Earthwalker like this game and know it's good even though it isn't our style or our thing. Inmost may be telling a dark sad story but it has no effect on… the 'Earth Walk!'
For more information check out the link below: