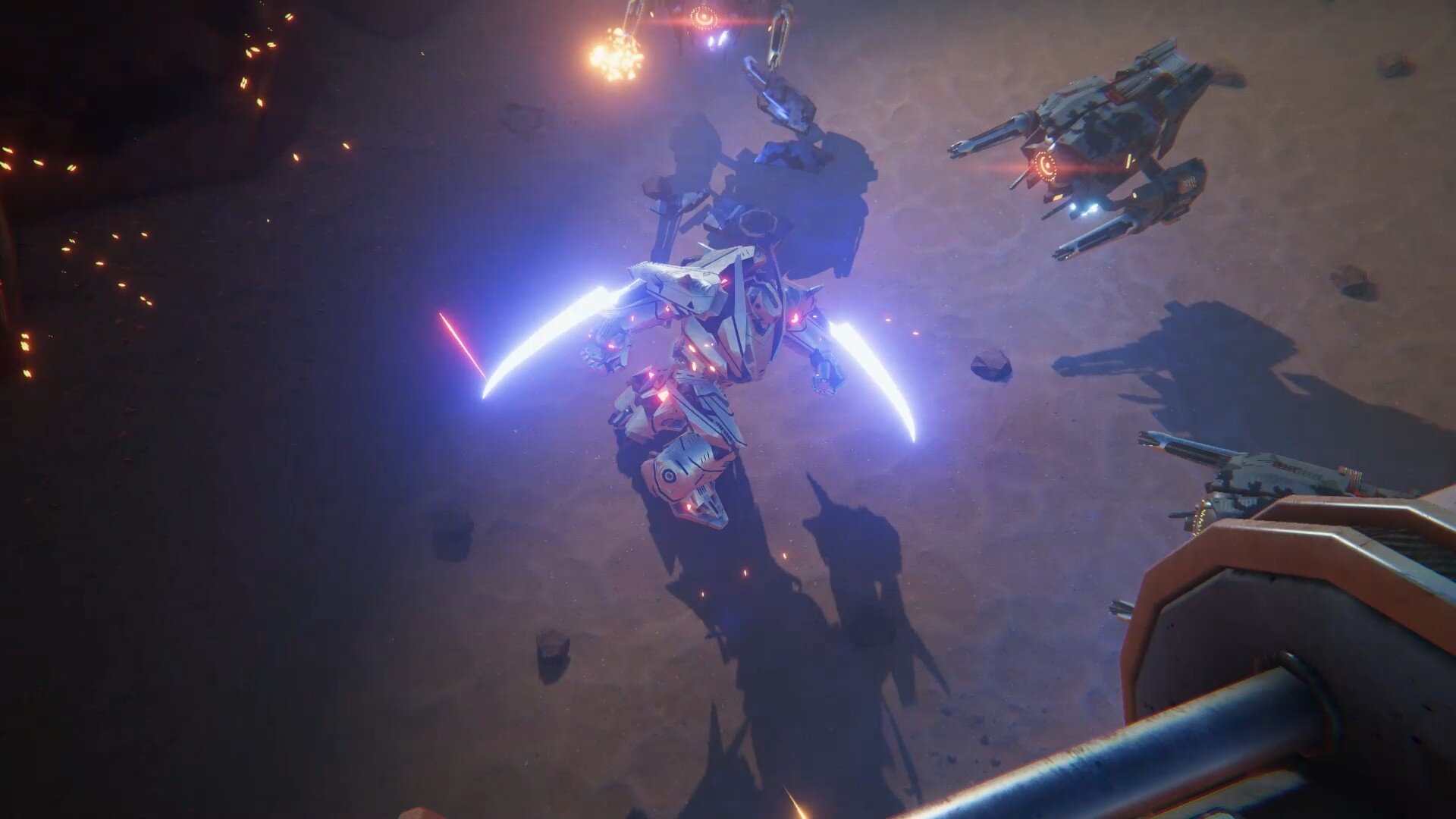 Blackwind is a hack n slash shooter platformer game developed by 'Drakkar Dev' and published by 'Blowfish studios' and 'Gamera Game'. Blackwind is said to be coming out January the 20th 2022 on the Xbox Series X, Xbox One, Nintendo Switch, PS5, PS4, Mac and PC. We enjoy a good mech game. Let's take a look.
Now just the genres alone should give experienced players a good idea of what to expect. In the world of Blackwind, humanity is off course advanced in technology and ideas. Humans have a mining colony on a planet called Medusa-42. Aliens known as Raknos have invaded. Now off course you realise, this means war. Take control of James Hawkins (lame name) who is the definition of a rookie. "No formal training" and "finds himself in a Battle Frame". It's a start at the bottom and make your way up. Become powerful and feared.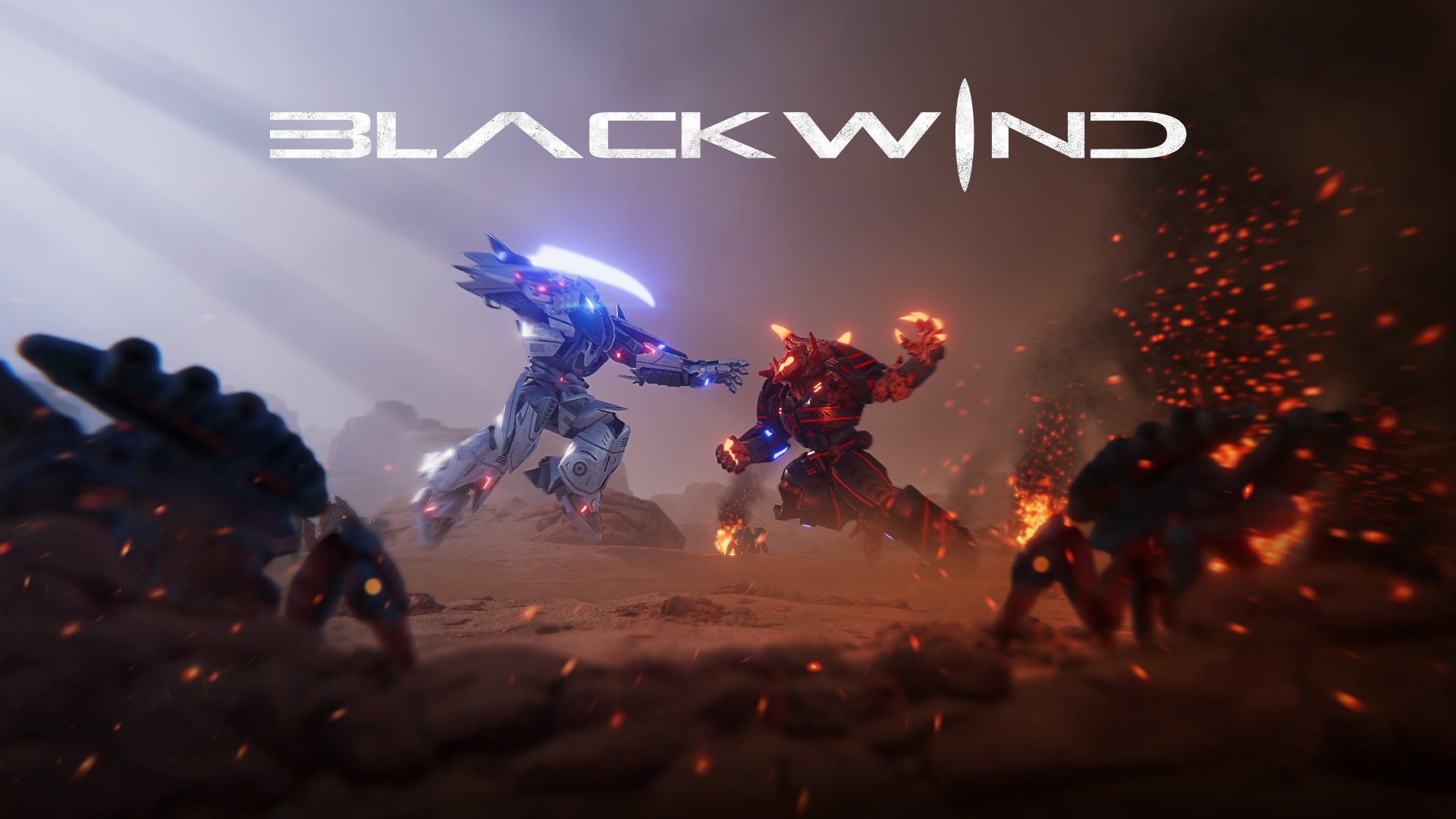 Hack and slash which means it's safe for players to dive head first into Blackwing and have fun. Start smashing everything you come across. It doesn't matter. There could be a mother pushing a baby buggy. It's her fault for being in a battlefield. Blast em all. Blackwind has melee attacks and moves. There's off course ranged attacks for blasting foes. There's also "special attacks" too for those more fancy kills and maneuver-ish like stuff. So don't worry. Just fight and fight.
You can upgrade your Battle Frame in Blackwind across three branching paths. So really decide how you want to play. Either upgrade and become the mech with energy blades for ripping and tearing close range combat but you can then get tactical by backing up real fast and launch missiles to blow stuff up from the comfort of safety. Then you can combine these tactics with your more special abilities.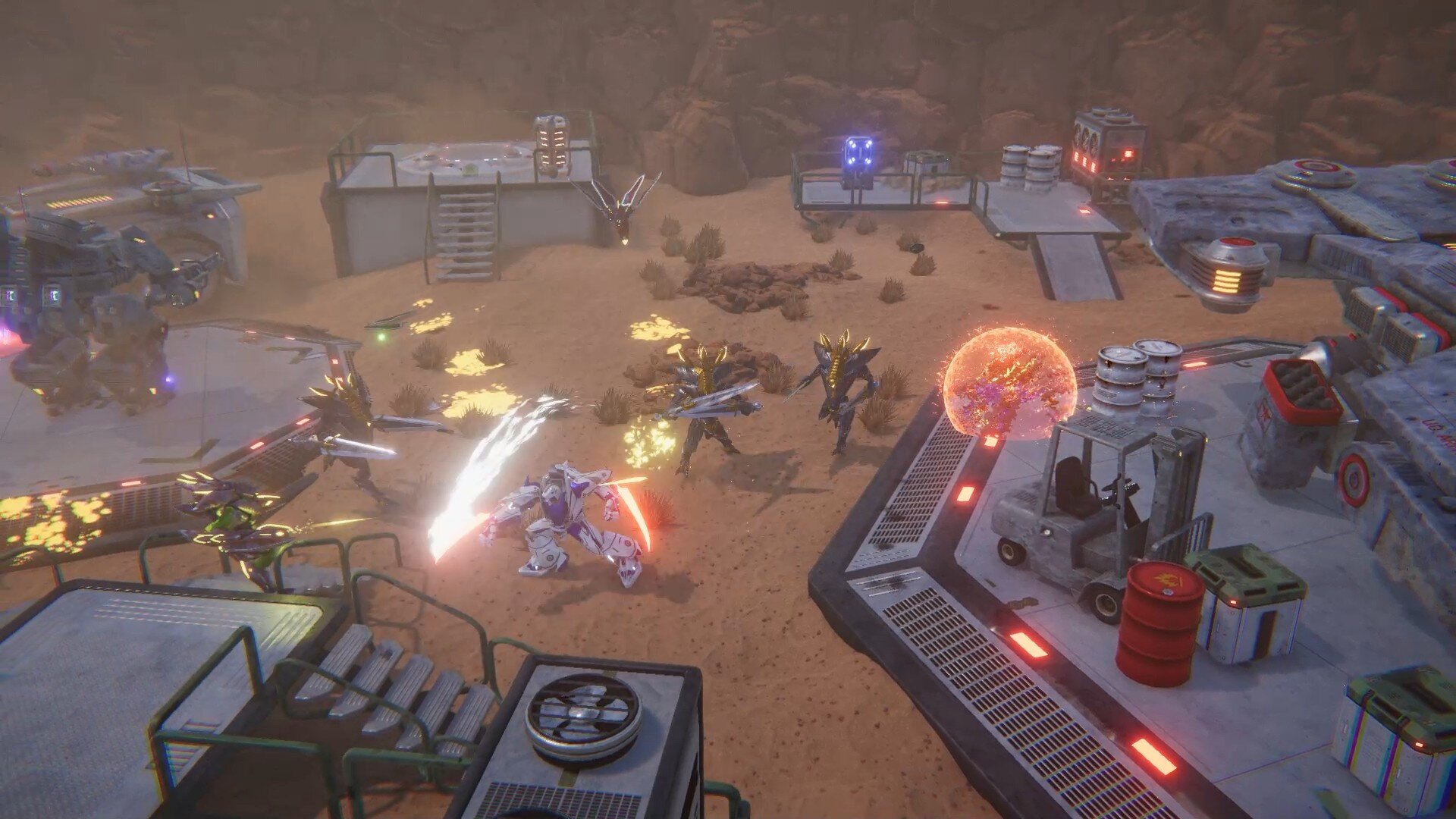 We do like the platforming parts of the adventure in Blackwind. It feels like exploration. Parts like this in games have room for secrets and collectibles and stuff to find that are off use. We know that there is a drone you can send out. It's much smaller than you are so it can go into and search places that your oversized self con's get into. Lose some weight. So players would be wise to not ignorer and rush the platforming and travelling parts of Blackwind. You could end up missing some good stuff.
We checked out some Blackwind gameplay and it's what we expected. We like the movement of the mech. We like the versatility of the weapons and definitely like how the energy blades look on the mech, especially when slashing. Definitely liking the graphics and visuals. The environments and levels look good. The animations and frames seem very good as well. The gameplay seems simple but good and fun. We do hope too gain more information concerning the upgrade tree branches and the weapons. Not enough info right now provided.
Overall Blackwind just seems like a good game so far. Nothing special though. We have to see and know more. Jump in, fight, slash, shoot, blast, dash and explore your way from being trash to becoming a powerful known fighter and defeat the invading aliens. We hope there will be co-op features. A game like this should have co-op action. The developers 'Drakkar Dev' have a done a good job so far. We at X35 Earthwalker will keep an ear open for this game. Now blackwind may have mech blasting action but this whole invasion would have been stopped before it started by… the 'Earth Walk!'
For more information check out the link below: