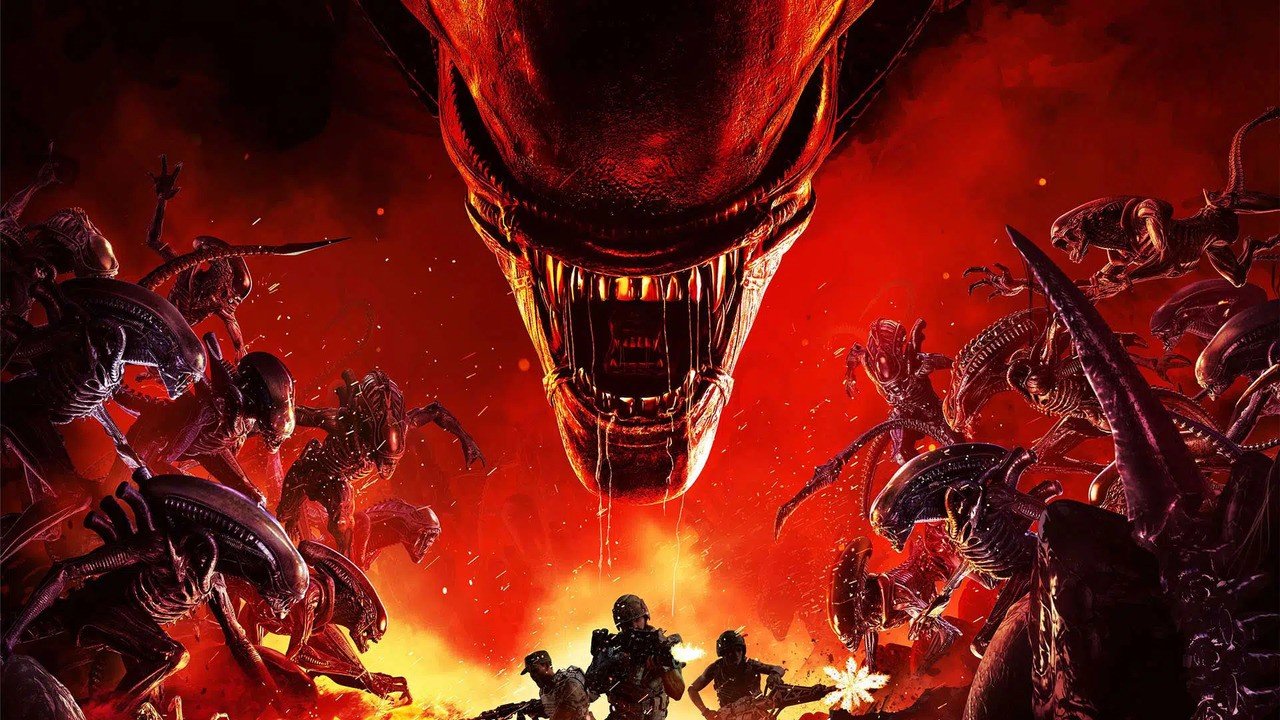 Aliens: Fireteam Elite – Season 4: Prestige is the new update for the game. The developers 'Cold Iron studios' and the publishers are 'Focus Entertainment'. This update is said to be coming out the 26th of July 2022 on all the usual platforms, so Xbox Series X, Xbox Series S, Xbox One, PS5, PS4 and PC. We at X35 Earthwalker definitely want more to be brought to Aliens: Fireteam Elite. Let's take a look.
Aliens: Fireteam Elite is a very good co-op shooter game. It's very difficult game but gets ridiculously difficult on those higher difficulties. As in unfair hard. There's lots of action and lots of Xenomorphs. Now Aliens: Fireteam Elite will become Aliens: Fireteam Elite – Season 4: Prestige.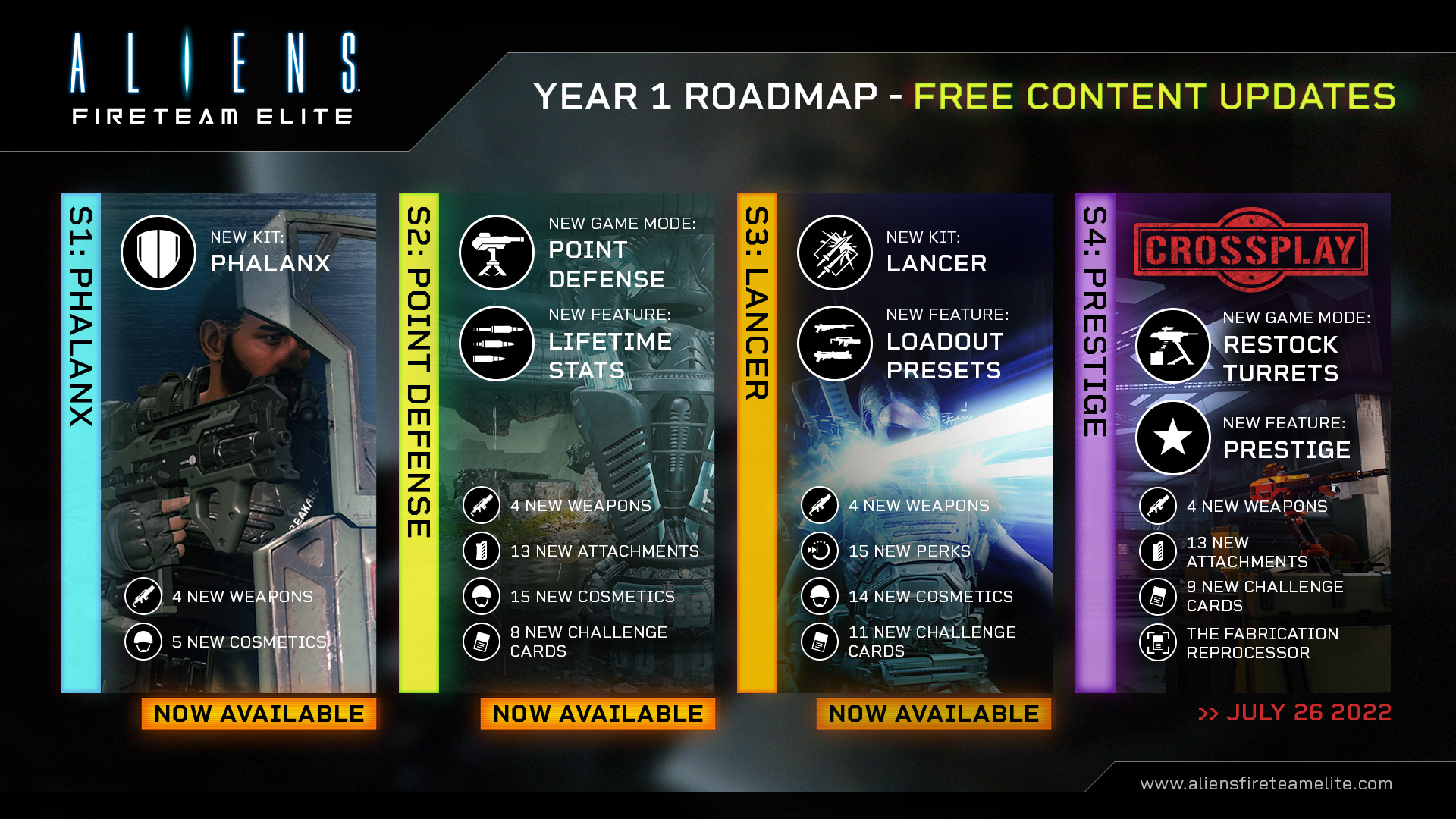 Aliens: Fireteam Elite – Season 4: Prestige has a whole new game mode called 'Restock Turrets'. So basically you have to defend against a horde of Xenomorphs (what else is new?)… but by using turrets. You have to keep these turrets stocked up. This could easily be a good game mode bringing that zombie horde feeling to some extent. it depends on how they build it and a few variables.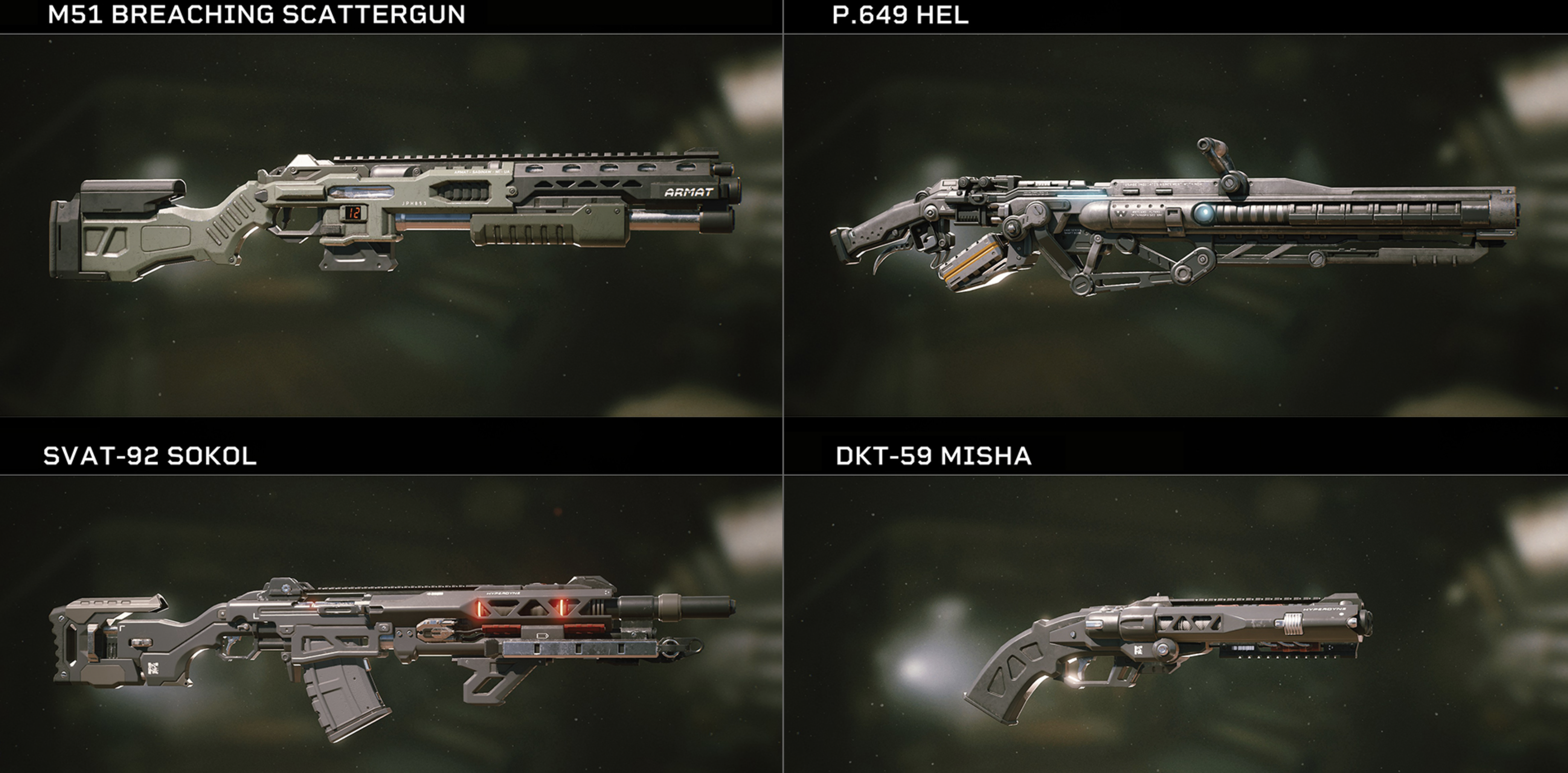 There are four new weapons. Disappointing that there's only four. Two of them are shotguns, another is an automatic sniper rifle and the last is a launcher. One of the original shotguns are trash while the other can be useful. So these two new shotguns: Hand Gun: DKT-59 Misha and Heavy: P.649 HEL are most welcome. They better not suck. One's like a pistol shotgun while the other is double shot shotgun. The automatic sniper rifle is the SVAT-92 Sokol. An automatic sniper rifle: SVAT-92 Sokol doesn't suit the style of the game as much… unless it's rate of fire and power are good enough. The launcher is the P.649 HEL. It's more like a powerful energy laser weapon. Charged shots too.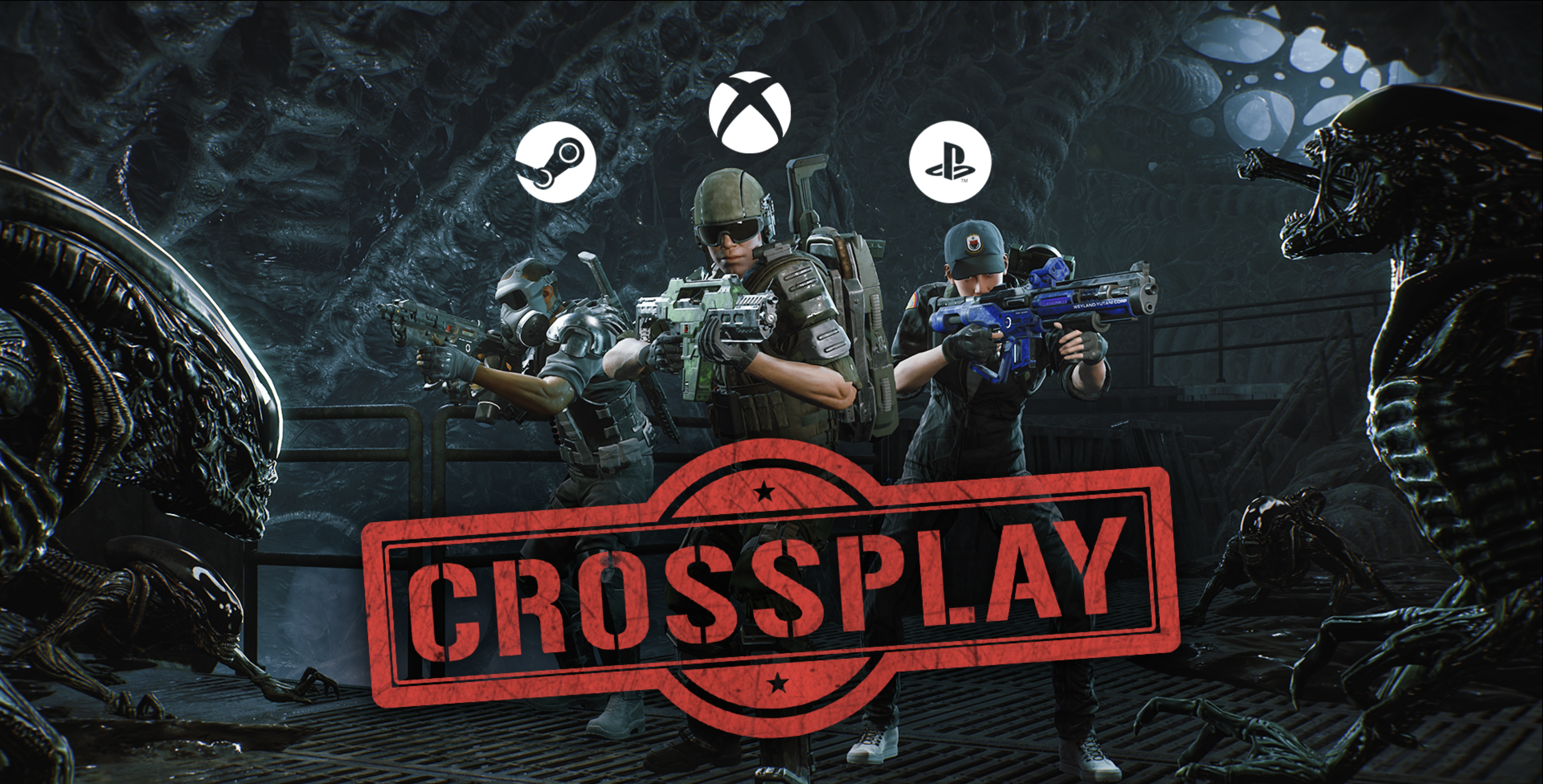 Lastly there's the new prestige system… ranking system. Well now your experience points aren't unless once you reach max level. Now they progress prestige. Do this to unlock new name plates and more. Every 10 prestige levels gets you gun colours, emotes, outfits, decals and accessories. So yeah, go level up. Oh and by the way Aliens: Fireteam Elite – Season 4: Prestige will now become cross platform. So more people are available and, easier to find partners for multiplayer.
We checked out some Aliens: Fireteam Elite – Season 4: Prestige gameplay. It's what we expected. It's still Aliens: Fireteam Elite. Just with a few more things. Too little if you ask us but it's still more. Trying out these weapons and experimenting with them will be the main event for us most likely. Second would be the new game mode.
Overall Aliens: Fireteam Elite – Season 4: Prestige looks like a nice update. We at X35 Earthwalker will just have two see what's happening. Now Aliens: Fireteam Elite – Season 4: Prestige may have an update but it's far too small for… the 'Earth Walk!'
For more information check out the link below: