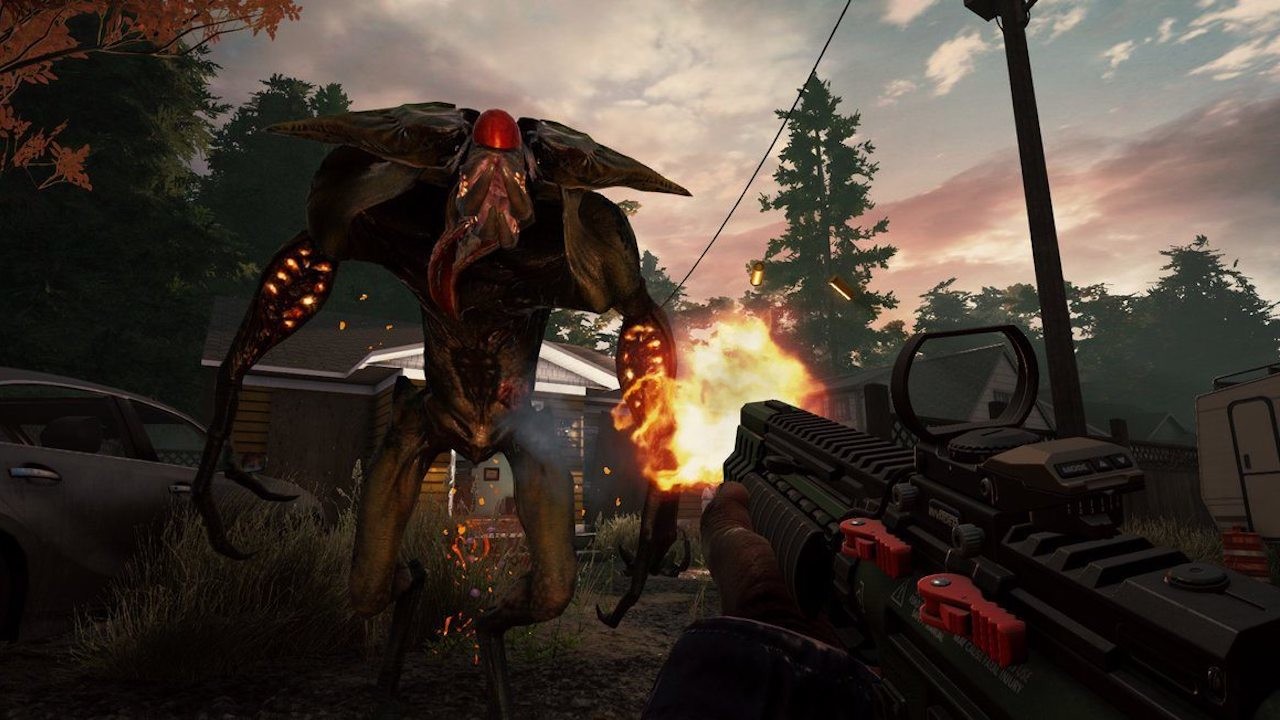 Earthfall is a new co-oprative shooter game developed by 'Holospark'. It is coming out July the 13th on the Xbox One, PS4 and PC. This game has been described by many to be like 'Left 4 Dead'. There has been quite a number of people waiting for this game. Let's take a look.
earth fall takes place at the so called end of the world. Basically a global meteor strike took place and that off course devastates the earth… but it gets worse. Aliens emerge from the meteors. They swarm and ravage the place. No mercy. So humanity does what they can. Get together. Grab some weapons. Put up defences and fight back. This is exactly what players must do in Earthfall.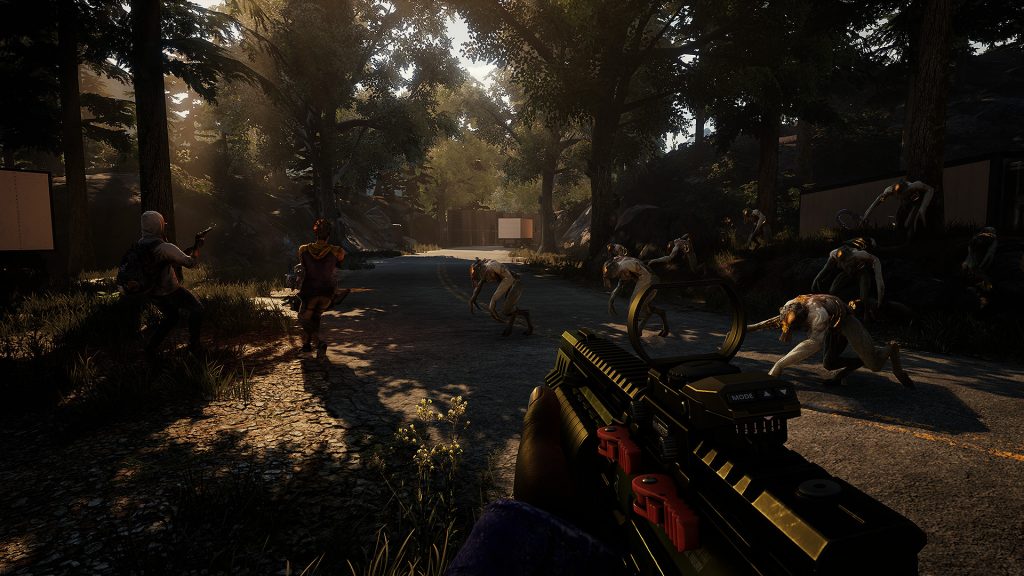 Now off course piling up bins and boxes will not stop aliens. neither will a golf club work well against a swarm of them. You'll need the good stuff. There are 3D printers that can be used to create barricades, defences like turrets and even weapons. imagine having those printers at school. Earthfall just keep everything simple. Just grab your friends or meet some new ones. Complete objectives, defend and holdout in strongholds and makeshift fortresses. Simple and fun.
Now this is a four player co-op shooter game so team work is quite important. Off course you can still play with game solo and have bots fill in your team. We do not know how useful they are though. There are four characters to choose from: Roy, Danny, Maya and Jonas and each one has their own personality but all want to save earth.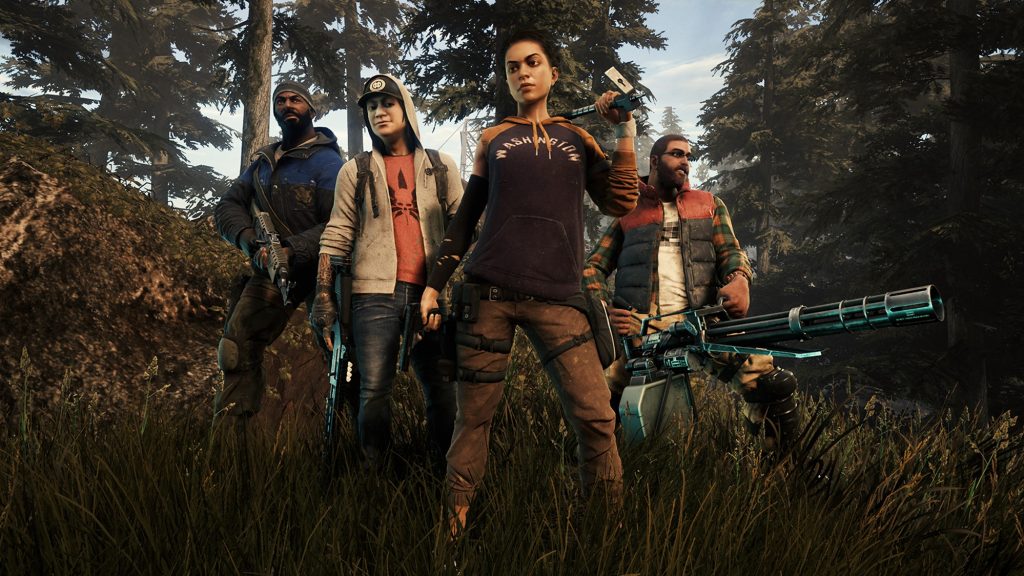 There is said to be a variety of aliens which tests your skills and level of adaptability to the situation. There is a Whiplash alien that can grab a player, rendering them useless and run away with them which is incredibly annoying. There is another called a sapper which pounces and like with the pouncing in Evolve, take continuous damage until someone helps you. Also a spitter which, you guessed it, spits at you for projectile damage. Off course there are much more like large melee aliens that just can't wait to get their hands on you.
We checked out some gameplay and it's what we thought it would be. Four players, with co-op action, running around together, finding weapons and items. Taking on groups of aliens, covering each others backs, running away from a boss enemy, running out of medkits etc. These kind of games are lots of fun and it's good to finally see some developers bring them back. Everything looks great and fair so far. The aliens could use more variety in their design as they all look sort of similar while the action is happening. The big brute melee enemies do need more health. Maybe there is selectable difficulty.
Overall this game is looking excellent. The graphics are great. We know that they used Unreal Engine 4 for the visuals. The sounds are very good as well. The aliens seem like an interesting enemy but right now look too easy to beat. We also hope there is a good variety of defences, aliens, and weapons to add that extra gaming flavour. The developers, 'Holospark' did a great job with this game. We at X35 Earthwalker look forward to seeing what Earthfall truly has to offer. Now aliens are a problem but there is one solution that always work and that's… the 'Earth Walk!'
For more information check out the link below: