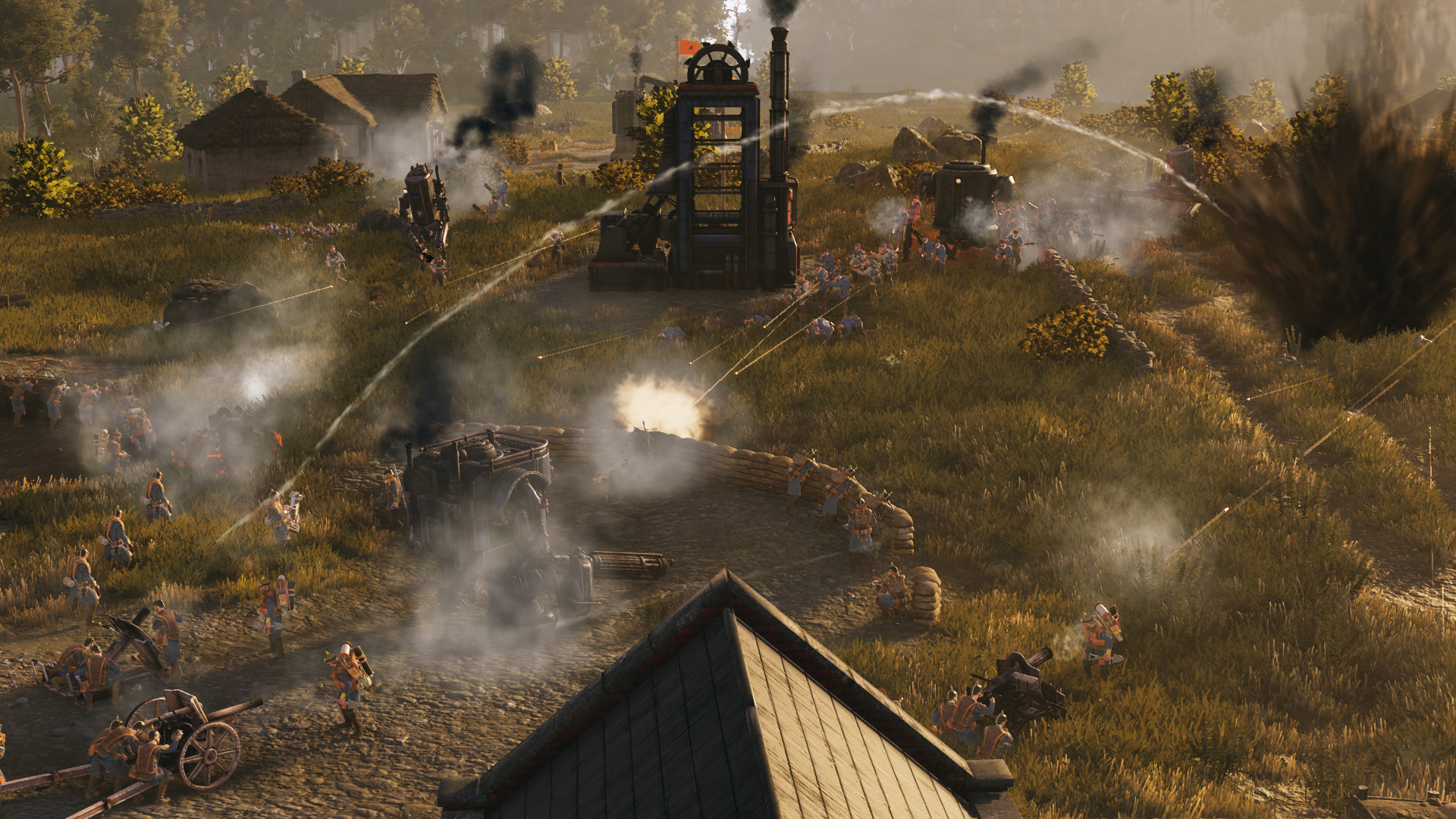 Iron Harvest is a real time strategy game developed by 'King art' and published by 'Prime matter'. Iron Harvest is said to be coming out the 26th of October 2021 on the PS5, confirmed for Xbox Series X in 2021 also but no clear date. It's already out on PC from 1st of September 2021. This looks interesting. Let's take a look.
Iron Harvest is set in 1920 but in an alternate timeline. Basically instead of traditional weapons and old uniforms it's advanced machines. There's complete war machines with mortars, artillery and more. Those who have such machines obviously have immense advantages. There's three main nations being named here are: Saxony, Polonia and Rusviet. By the way all this is happening in Europe. Also there's a new that in europe. The website states "In the midst of this chaos, a new threat appears that will put Europe's very existence at risk". Sounds like things are about to go down.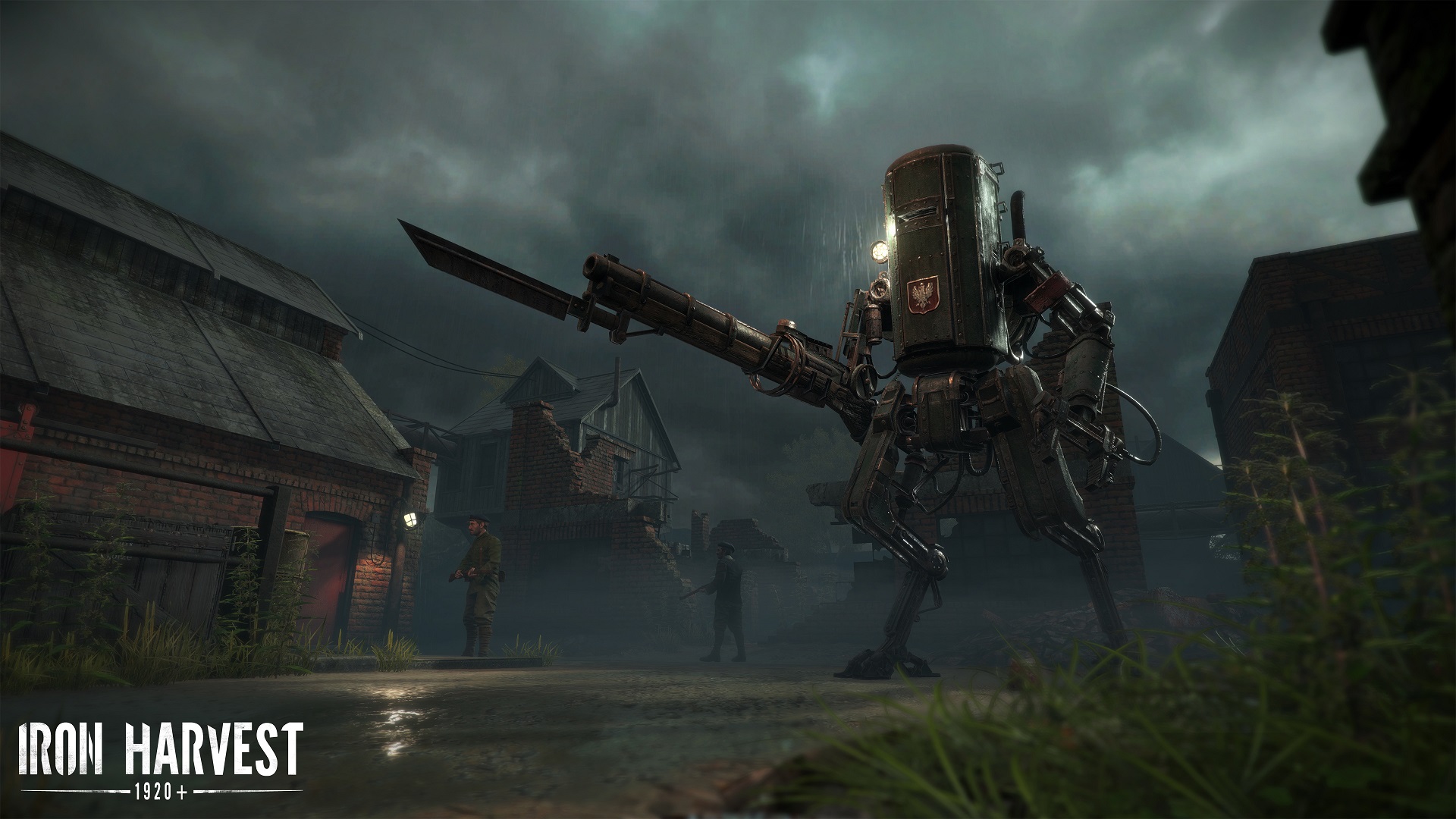 So let's keep all of this Iron Harvest stuff simple. It's a big war going on in europe in an alternate timeline with powerful war machines and we don't mean tanks. We are talking about walkers carrying rifles with giant lances. There's a machine that moves like a crawling beetle that launches explosives and covers entire areas. We talking real war machines. We talking almost Supreme Commander 2 levels types of war machines… off course not at that level though. There's cover based mechanics too. So put your units in cover or suffer the consequences. By the way, there's like 30 different mobile machines and exo-skeletons.
The biggest factor about Iron Harvest is the machines clearly. Otherwise it's a military war game. So let's talk more about the machines. Like Mechwarrior 5: Mercenaries there is different size and weight machines. There's giant real huge machines that bring the pain all the way to light and smaller machines that are very versatile. There's what's classed as weapon systems. These are powerful but slow "armaments". Examples would be like real heavy machine guns, mortars and even anti-mech cannons. So there's a lot of variety going on here which means multiple strategies.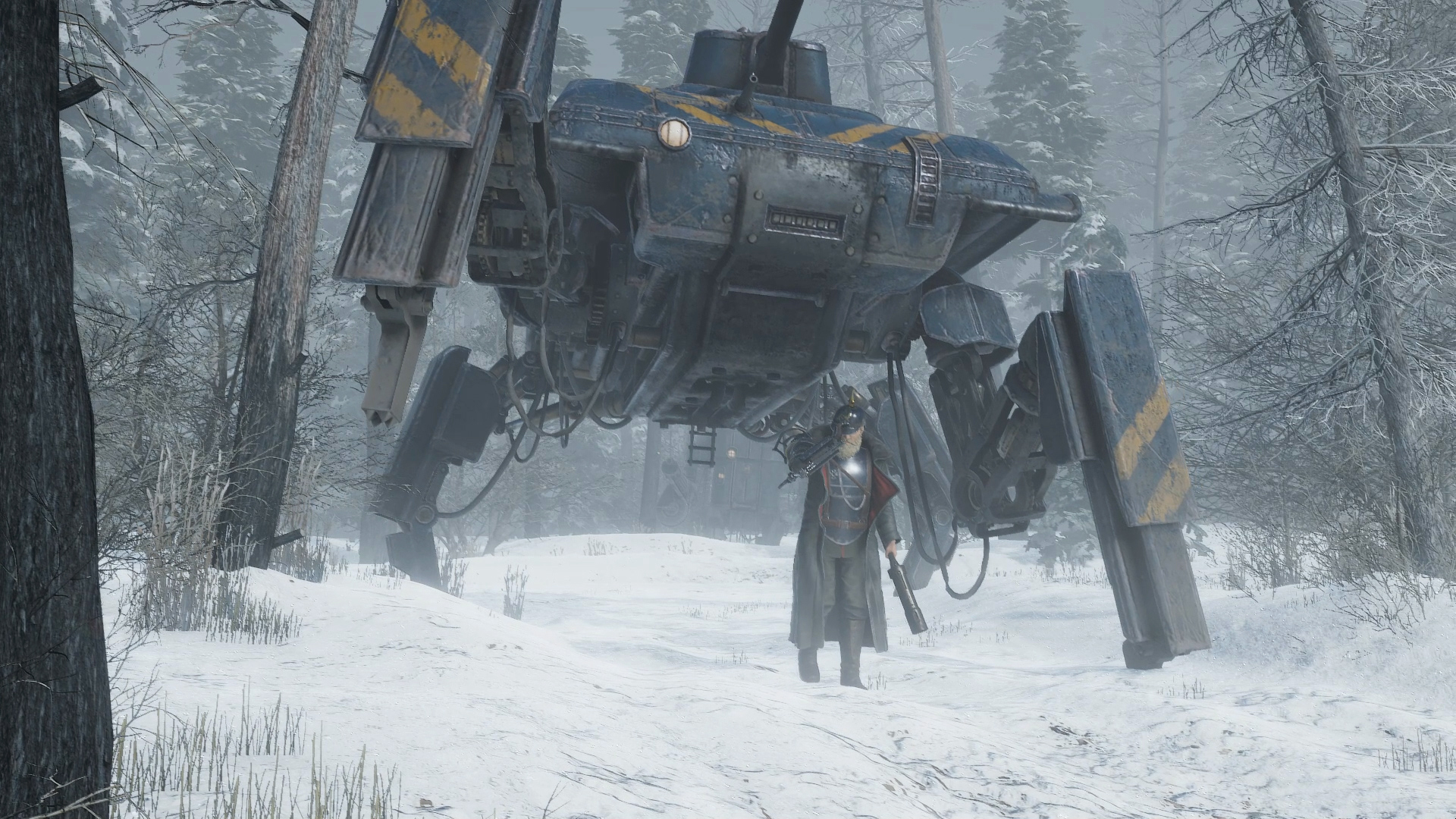 We checked out some Iron Harvest gameplay and it's what we expected. We see a whole bunch of units moving across the field, some getting into cover, some charging in. We se different walking machines with different functions and the risks. We like that all weapon systems are have a big weakness. They have a cone of fire and slow which means placement is everything. If careless they will get destroyed easily, accomplishing nothing. So more rooms for tactics. There's also cooperative and competitive multiplayer in Iron Harvest. There's challenge maps, skirmish maps, ranked matches, ranked ladders and leagues. So there's room for competitive action right here in Iron Harvest.
Overall Iron Harvest looks like a cool game so far. We like the variety of units. We don't care about the alternate timeline. We hope the nations and goals are made more clear. So far we are losing interest. We have many thoughts and some concerns. Real time strategy games like this are tough to do right and even harder to balance. The developers 'King art' have done a nice job so far. We at X35 Earthwalker will have to keep an ear open for this game. Now Iron Harvest may have war machines but even those are too weak and ineffective against… the 'Earth Walk!'
For more information check out the link below: