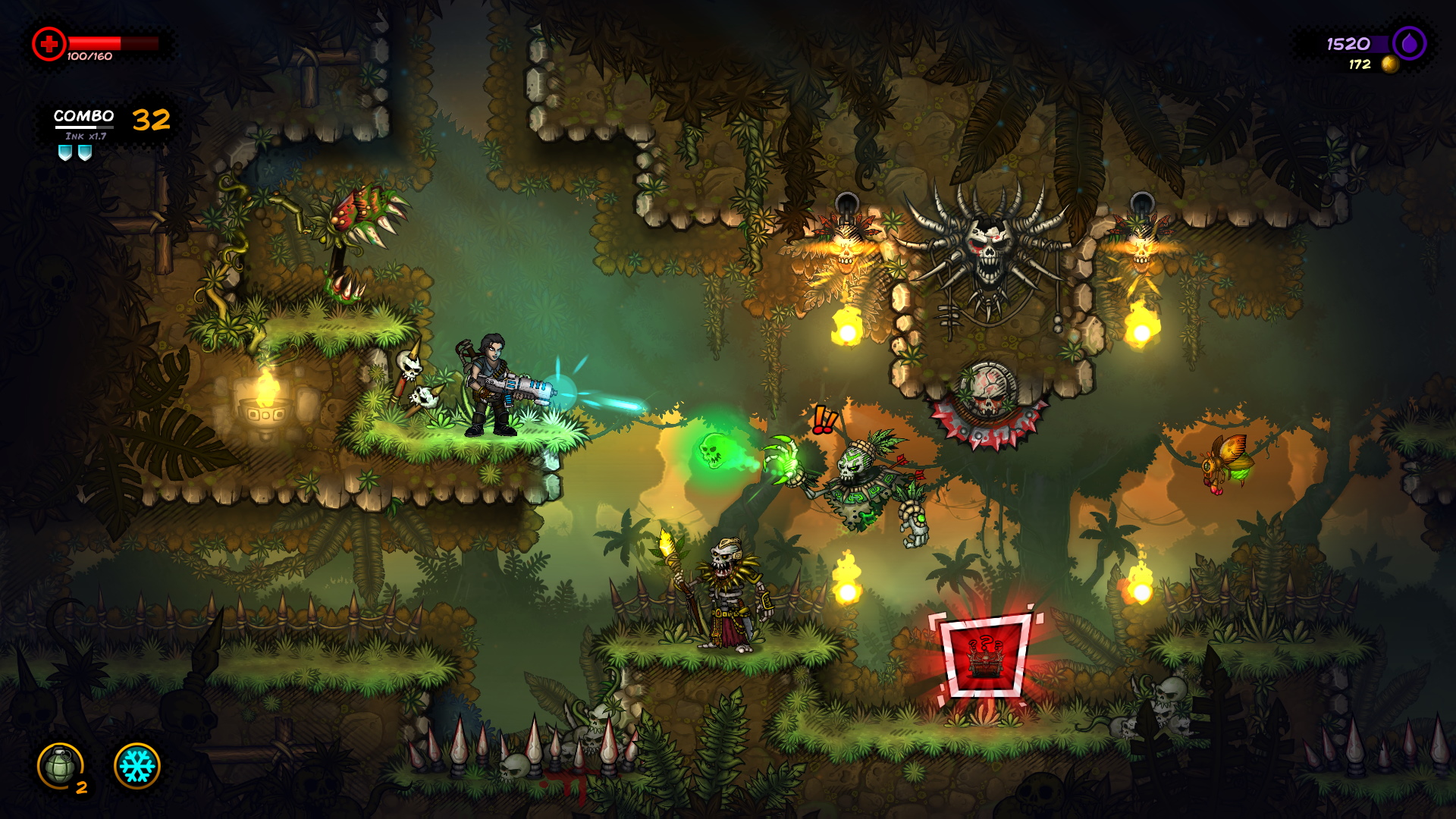 Fury Unleashed is a new rough lite action platform game developed and published by 'Awesome Games Studio'. Fury Unleashed is said to be coming out the 8th of May 2020 on the Xbox One, Nintendo Switch, PlayStation 4 and PC. We never heard about this game but we know there's a whole lot of shooting and battling to be done here. Let's take a look.
What's the story? We don't know. What we do know is that there's a number of things going on in the game mechanics. This is what their official site said, "each kill you score increases your combo. Hit certain thresholds and your damage resistance and healing powers will kick in!" Fury Unleashed promotes destroying your enemies fast and using your rage. It's all action, action and action.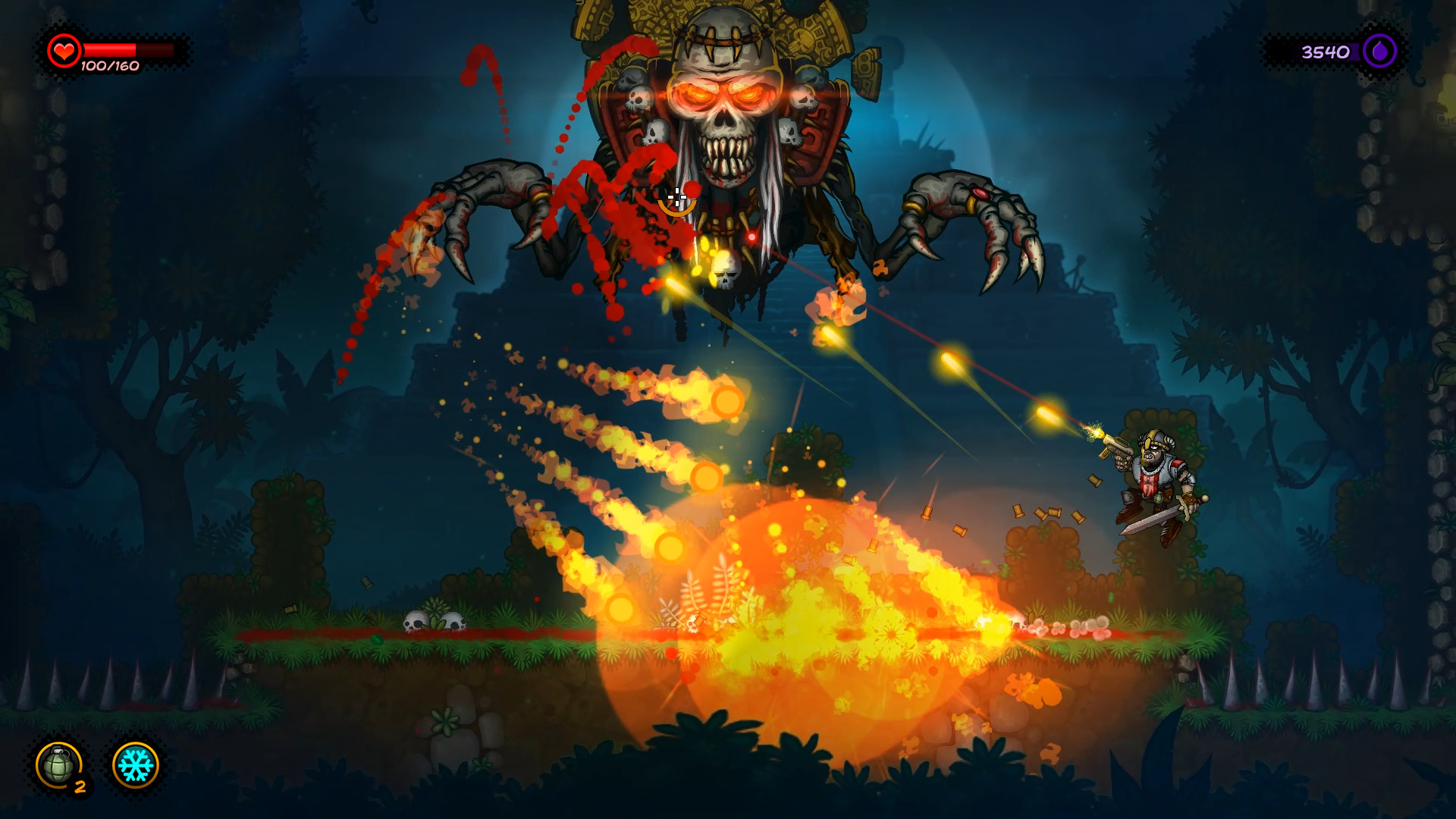 Since they strongly encourage you to beat the game in one go, you can expect permadeath. Yes, Fury Unleashed has permadeath and the random generated levels means you will have your typical rouge lite game. So don't die. The positive is that you get natural replayability. Whenever we think of permadeath and random generated levels, Spelunky comes into our heads.
Fury Unleashed has differently difficulties. Hard mode is said to truly put the players to the test. Easy mode gives players the options to adjust things like the difficulty parameters to their liking. We always say it but giving gamers options and variety are good things.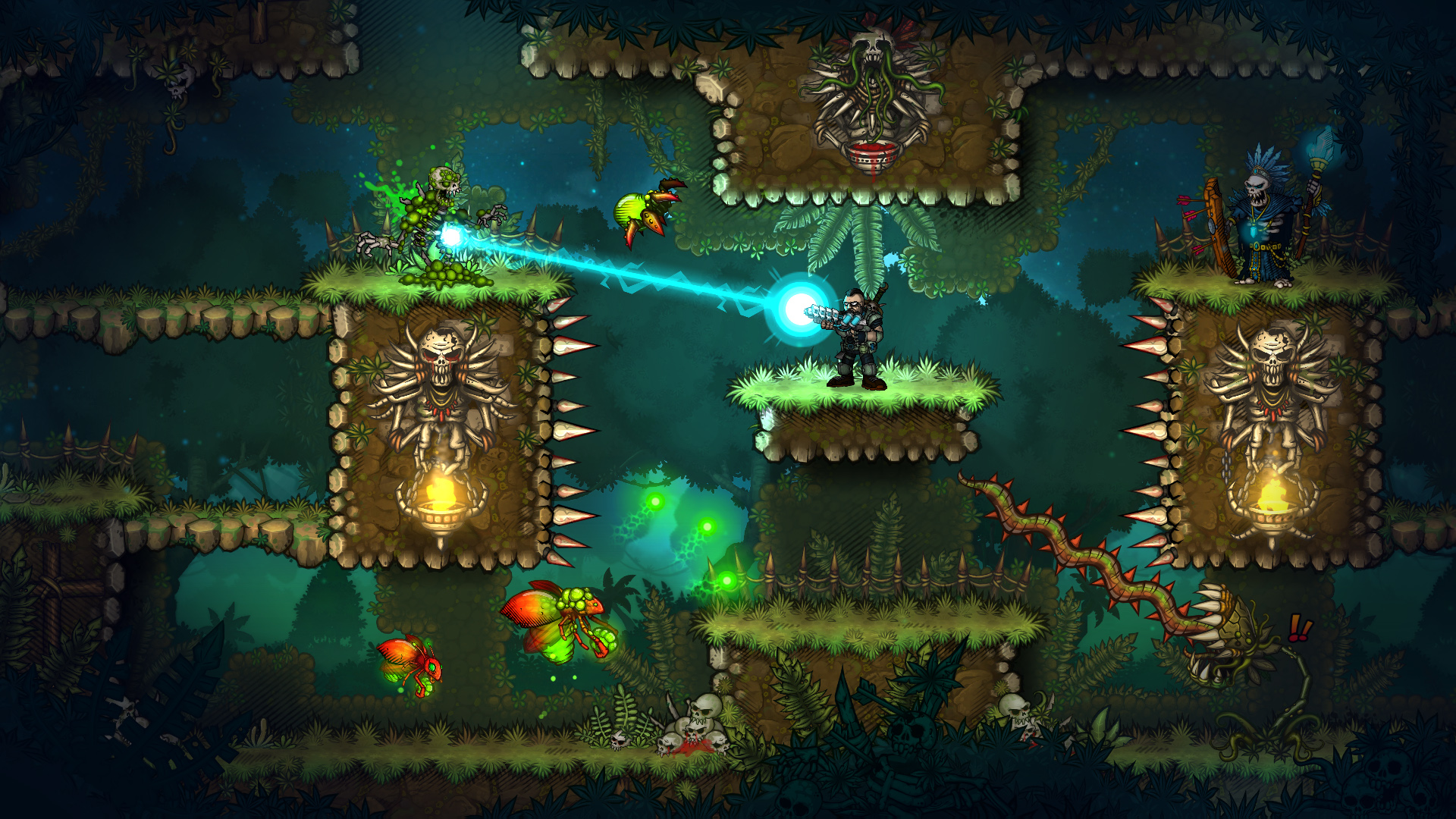 Now there's quite a lot to the customisation. There are design options in Fury Unleashed. Wear weird armour, funky helmets, change face, change hair and even "replace their face graphic with your own." Not many games allow stuff like that but this allows payers to truly make their character their own. You can even set your characters skills. Like with set-able skills and abilities in all games, best to go for what suits your style first.
Even though it is random generated, some levels are hand designed. This means there's something significant about those levels so be on the lookout and pay attention to details in the levels themselves. There are some permanent upgrades you can unlock. These upgrades stay with you even after you die. So there is a form of progression to increase your odds overtime.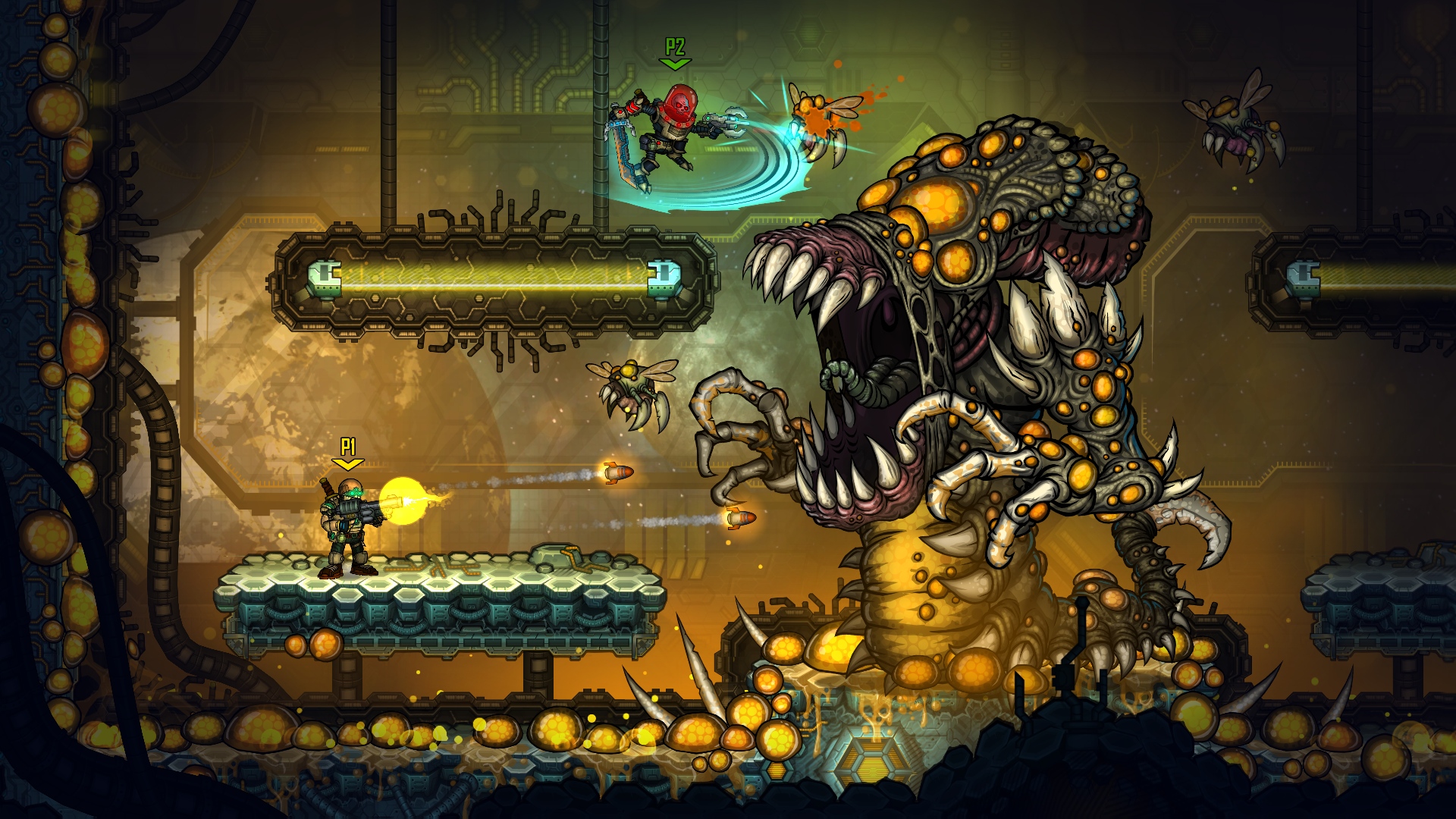 The developers said this, "Fury Unleashed was created by combining inspiration from modern roguelite platformers, like Dead Cells and Rogue Legacy, with nostalgic memories of old-school platformer shooters, like Contra and Metal Slug. We have spent five years polishing our creation to make sure that your experience with the game will be as memorable as the aforementioned titles and we wholeheartedly believe that you won't be disappointed."
We checked out some Fury Unleashed gameplay and it's what we expected bu the action is higher though. You are definitely fighting through a comic book which is a cool style. Each level comic book has their own enemies and environment design. Distinction is important and the level are distinct from each other. We've got jungles, buildings, bases etc. Worse of all is that there are 40 bosses! They are big and are definitely distinct from each other. Spelunky had one boss. We've seen a giant attack helicopter, organic plant monster, a viper warrior beast and more. They look cool… most of them.
Overall Fury Unleashed looks like a good game. Lots of time and work has gone into it's development and you will understand when you research the development history of Fury Unleashed. We definitely love that there's co-op. Playing with friends or family always makes a difference. We like the variety in the bosses and that they clearly stand out for this style. The developers 'Awesome Games Studio' have done a good job with this game. We at X35 Earthwalker will have to see what happens with Fury Unleashed. Now Fury Unleashed may have serious action but it's all baby stuff compared to the adventures off… the 'Earth Walk!'
For more information check out the link below: