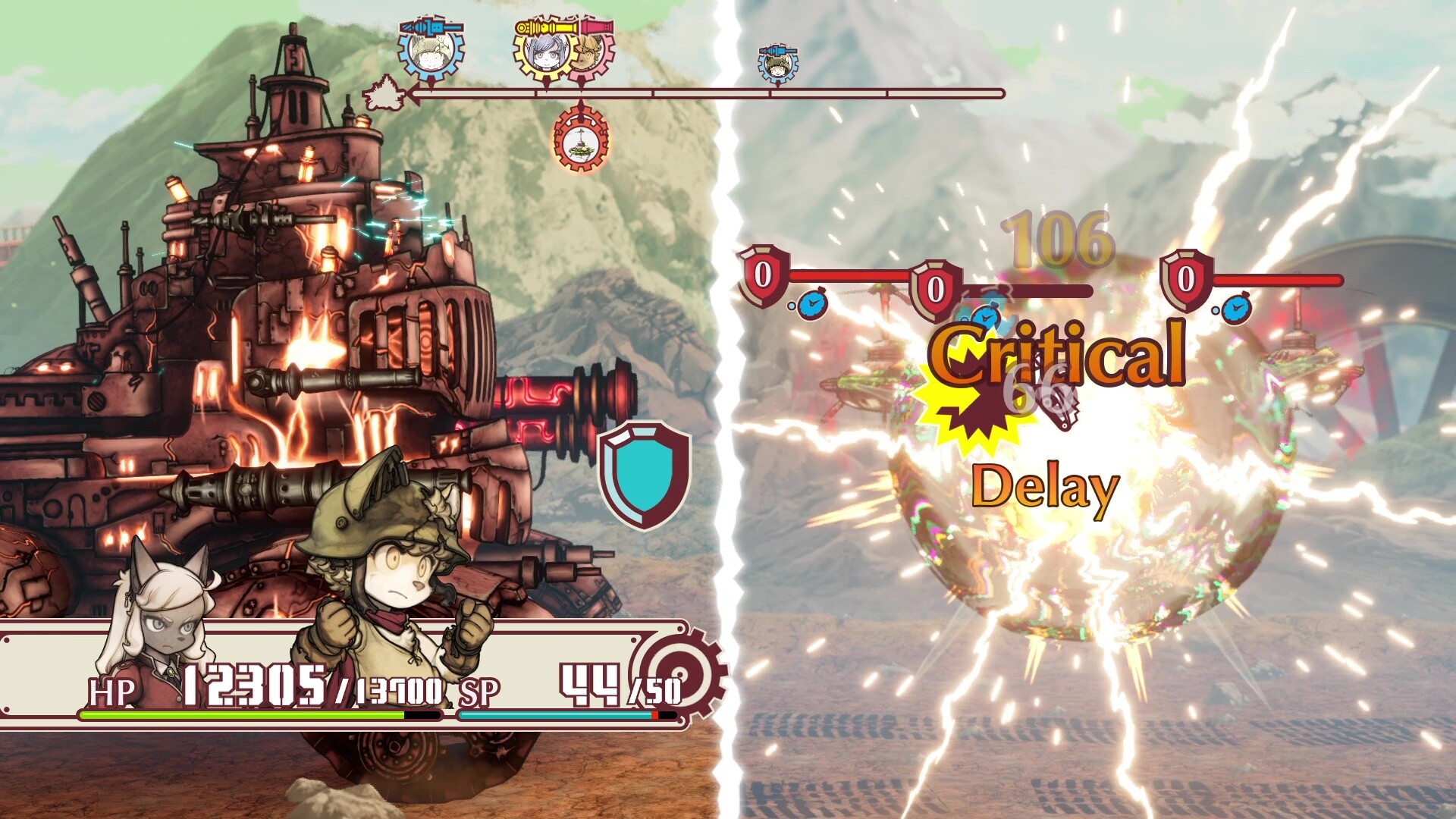 Fuga: Melodies of Steel 2 is a turn based role playing game developed and published by 'Cyberconnect2'. Fuga: Melodies of Steel 2 is said to be coming out the 11th of May on the Xbox Series X, Xbox One, Nintendo Switch, PS5, PS4 and pc. X35 Earthwalker was waiting for this sequal and has specific expectations. Fuga: Melodies of Steel 2 looking like it wants to add a bit more of everything in here. Let's take a look.
Fuga: Melodies of Steel 2 is back and it wants to be intense. So what's happening now is that the children, a year later, are on another mission, in another tank. Confused? Let us explain. You did fight and win the war as shown in the first game but then the children got called by pharaoh to help with "the investigation of the recovered Taranis". The tank goes crazy and heads out "on a deadly rampage". It traps and absconds with a some people. Now Malt and the remaining youngsters give chase aboard… the Tarascus! What a change. So yeah, load your cannons and get to it.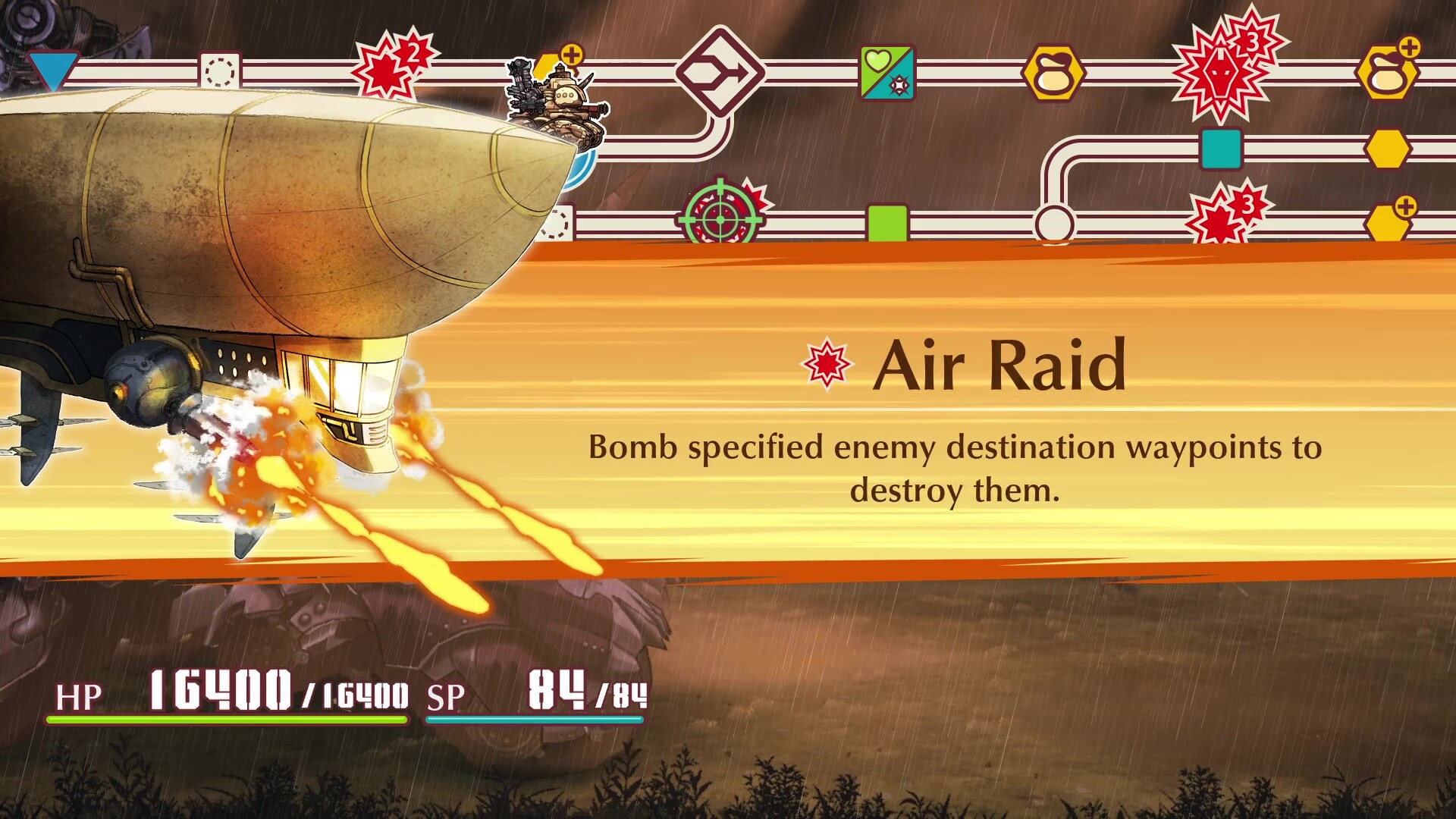 Now if you played Fuga: Melodies of Steel then you already know what to expect from this game. Fuga: Melodies of Steel 2 will play the same but remember what we said. Fuga: Melodies of Steel 2 wants to add a bit more of everything. So picture what you remember and then add more. For example some players will remember making some hard decisions… things will get harder and more important as your choices affect the judgement gauge. This will impact and change "how events play out." Fuga: Melodies of Steel 2 claims that players are the author of their own story. We hope Fuga: Melodies of Steel 2 can get this 'your choices affect the story' mechanic right as many games fail at this.
Another thing that's new and improved is the Soul Cannon. Thank goodness they made this change as X35 Earthwalker never used the Soul Cannon before. Being the best player of all time, he didn't need it. The problem is that it's so powerful and cool but you can't use it. If you do, that's a bad thing. So if you play very well and have excellent strategies, you never got to use an awesome weapon. Now there's an Managarm. This Managarm is like a smaller Soul Cannon and it only drains the energy of a child, not devour their soul. So the kid who powers it will just be unavailable until the next intermission.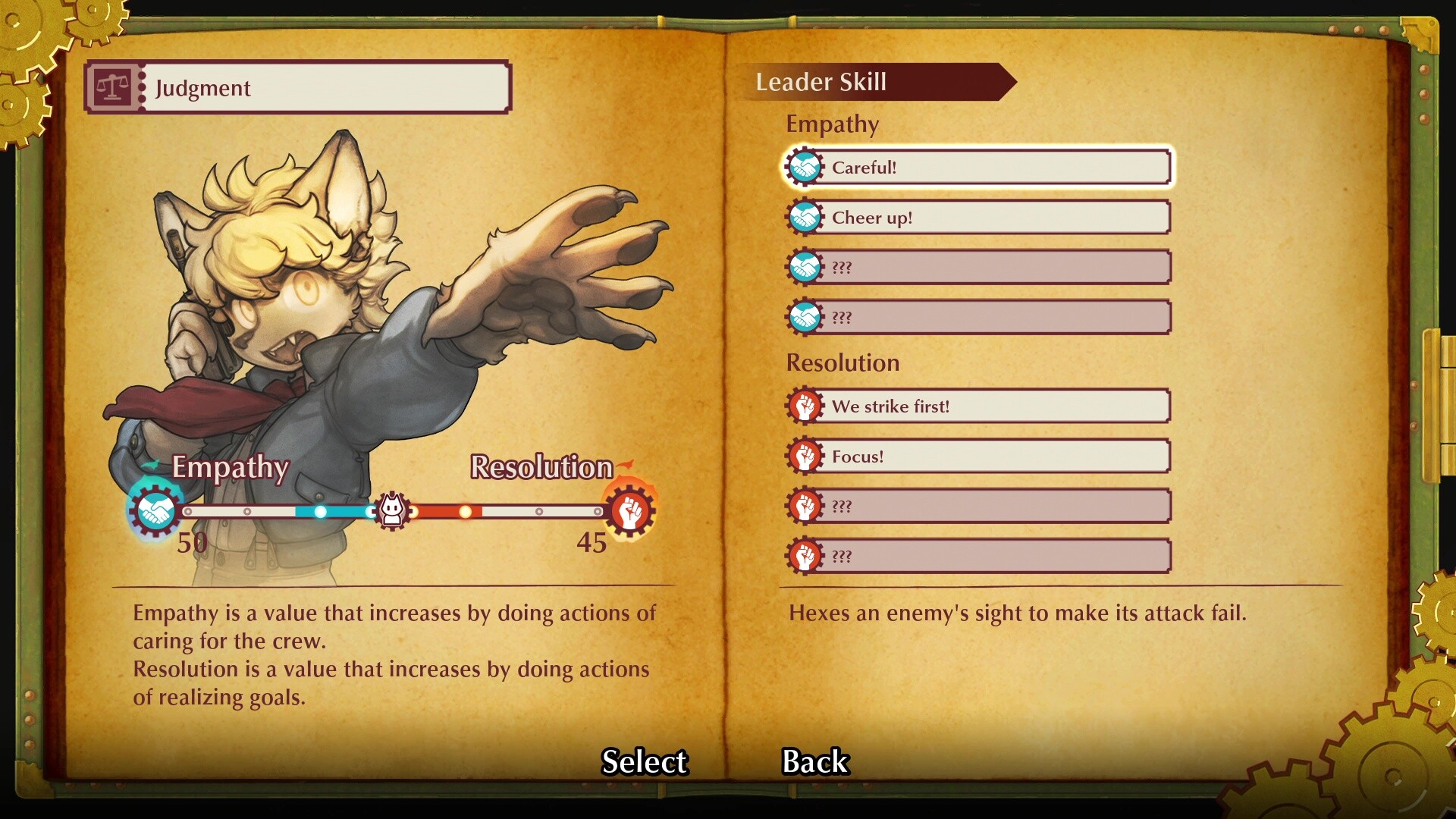 The judgement gauge will also unlock you new abilities known as leader skills. These make choices matter more as you want to unlock as many abilities as possible for more strategies and options so players may want to get a blend of both sides. Both Sides? Empathy and Resolution. Not sure why they are on opposites ends as it's easy to do both but here in Fuga: Melodies of Steel 2, your choices are either one or the other. 'We strike first' is from the Resolution side and it lets you and your allies attack first. 'Careful' is from the empathy side and it hexes an enemies sight to make its attack fail'. So think about this.
We checked out some Fuga: Melodies of Steel 2 gameplay and it's what we expected. We liked that the battle system has been upgraded and improved. We hope for more use for the children who don't get used in combat and mostly warm the bench. It's good to hear that the improvements and new additions to the battle system was based on player feedback. Shows they are listening. There's also changes to the branch routes you take on your journey, including calling in an airship to back you up. You can get an air raid, supplies or be transported to another destination. This again adds more to what's happening. New character as well, Vanilla, first daughter of Gasco. She looks like she means business.
The weight of despair, rage, and loss will shake you to your core in Fuga: Melodies of Steel 2—the RPG of hard choices and tough decisions!
Overall Fuga: Melodies of Steel 2 is looking like an excellent game and a step up from the first game. Many players have gone through some emotions on their journey through Fuga: Melodies of Steel. Well Fuga: Melodies of Steel 2 is saying it wants to turn this up. Expect "despair, rage and loss." The developers 'Cyberconnect2' have done a fantastic job so far. We at 'X35 Earthwalker' are going to keep our eyes on this game. Now Fuga: Melodies of Steel 2 may have a new tank and firepower but it's not effective against… the 'Earth Walk!'
For more information check out the link below: