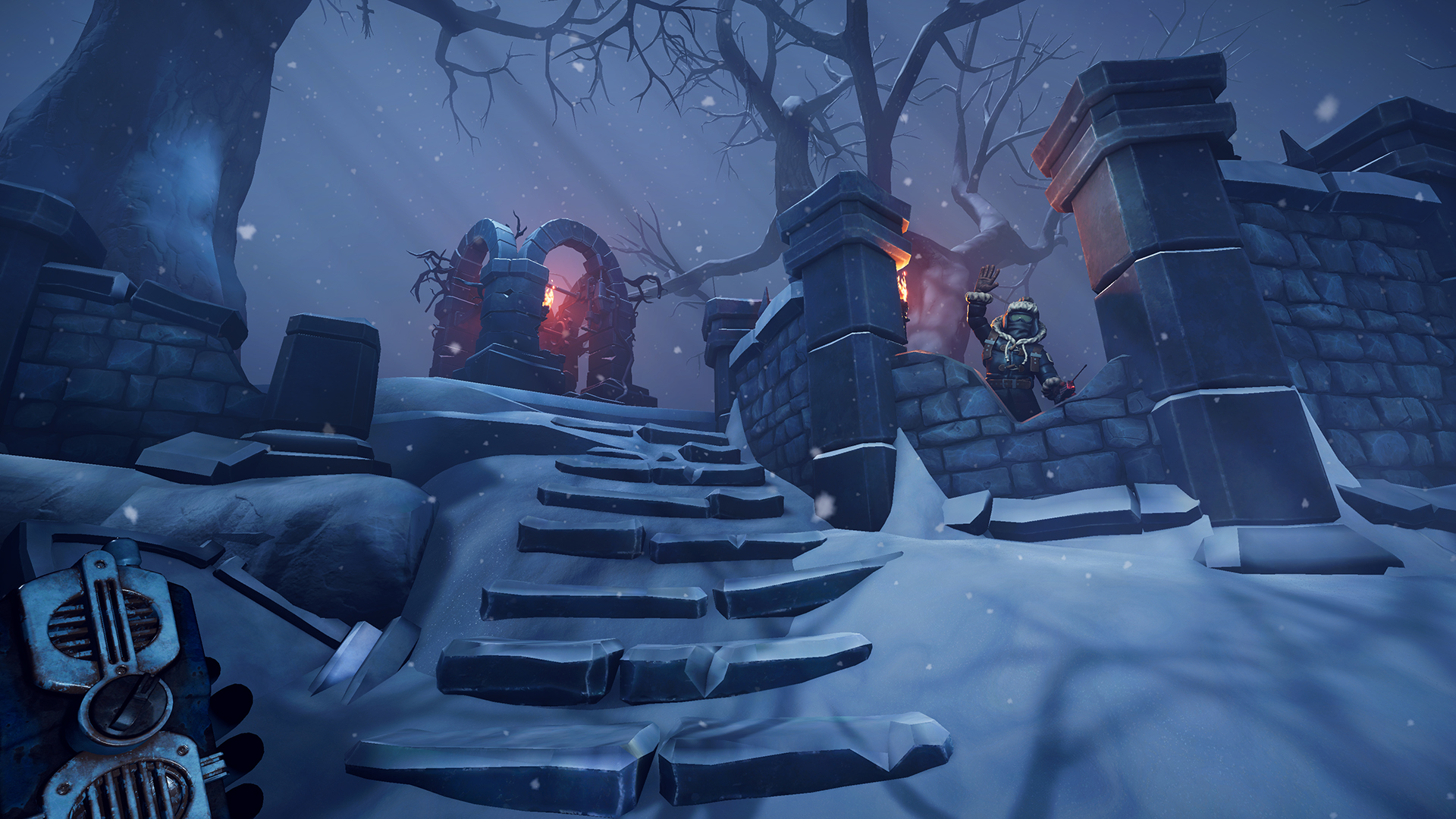 We were here Forever is a co-op puzzle adventure game developed and published by 'Total Mayhem Games'. We were here Forever is said to be coming out in the forth quarter of 2021 on the Xbox Series X, PS5 and PC. We were here Forever has a tough genre right here. They need to bring something special. Let's take a look.
We were here Forever is a rare case for us. This game didn't interest us at all but we wanted to give it a chance as people still worked hard on it and so does deserve a chance. By the way this game is 2 player co-op ONLY. No solo where you control both. Nope. Two people at all times.
What's We were here Forever about? The games description says "You and your friend are trapped in the realm of Castle Rock with no way out – were you betrayed, or simply not that clever? Work together to explore and solve puzzles in this mysterious Antarctic adventure. Be aware, nothing is what it seems – there are dark secrets hidden in the shadows. Will you be able to escape?" Now this does sound cool but as we mentioned earlier there's a problem.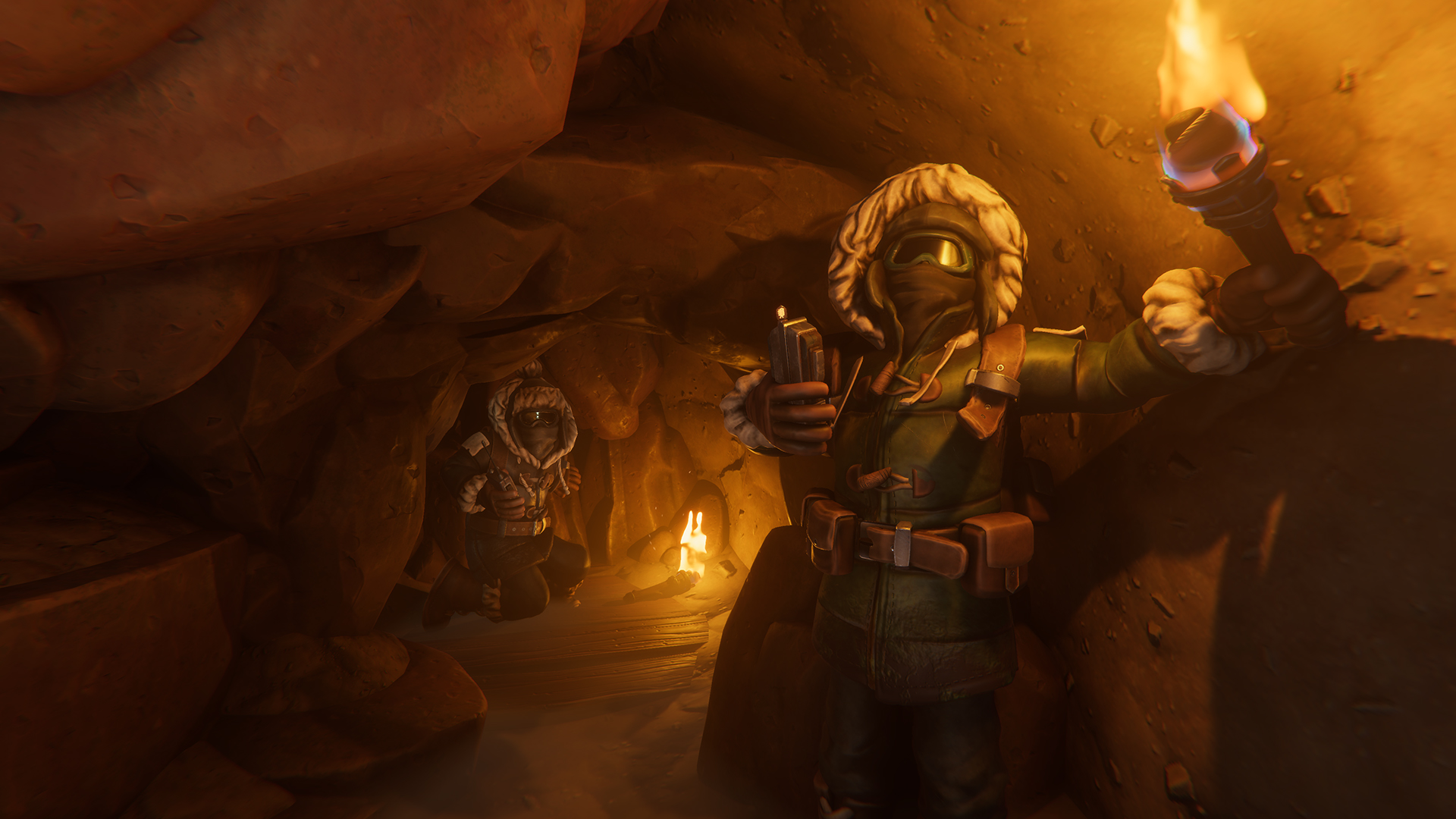 We were here Forever has a very difficult genre. This target audience of gamers is very precise so already there's less people interested. This means We were here Forever needs to be something special or got a secret weapon to bring in the players. We don't want We were here Forever to be another case of a great game that many didn't even give a chance. Now We were here Forever is part of a series. The previous titles are: We were here, we were here too and we were here together. These games are all connected. Fans of the series knows what to expect. You know what time it is.
We really like the concept here that you and your partner must both communicate with each other through walkie talkies. You have to be each others "eyes and ears". You might be in a position to see what your partner is controlling with a mechanism. Or you stumbled into danger and your survival depends on your partners actions. Communicate is key. So watch each others backs. This does give you some ideas on what the puzzles will be. As in their nature and solutions. So we don't expect anything really difficult.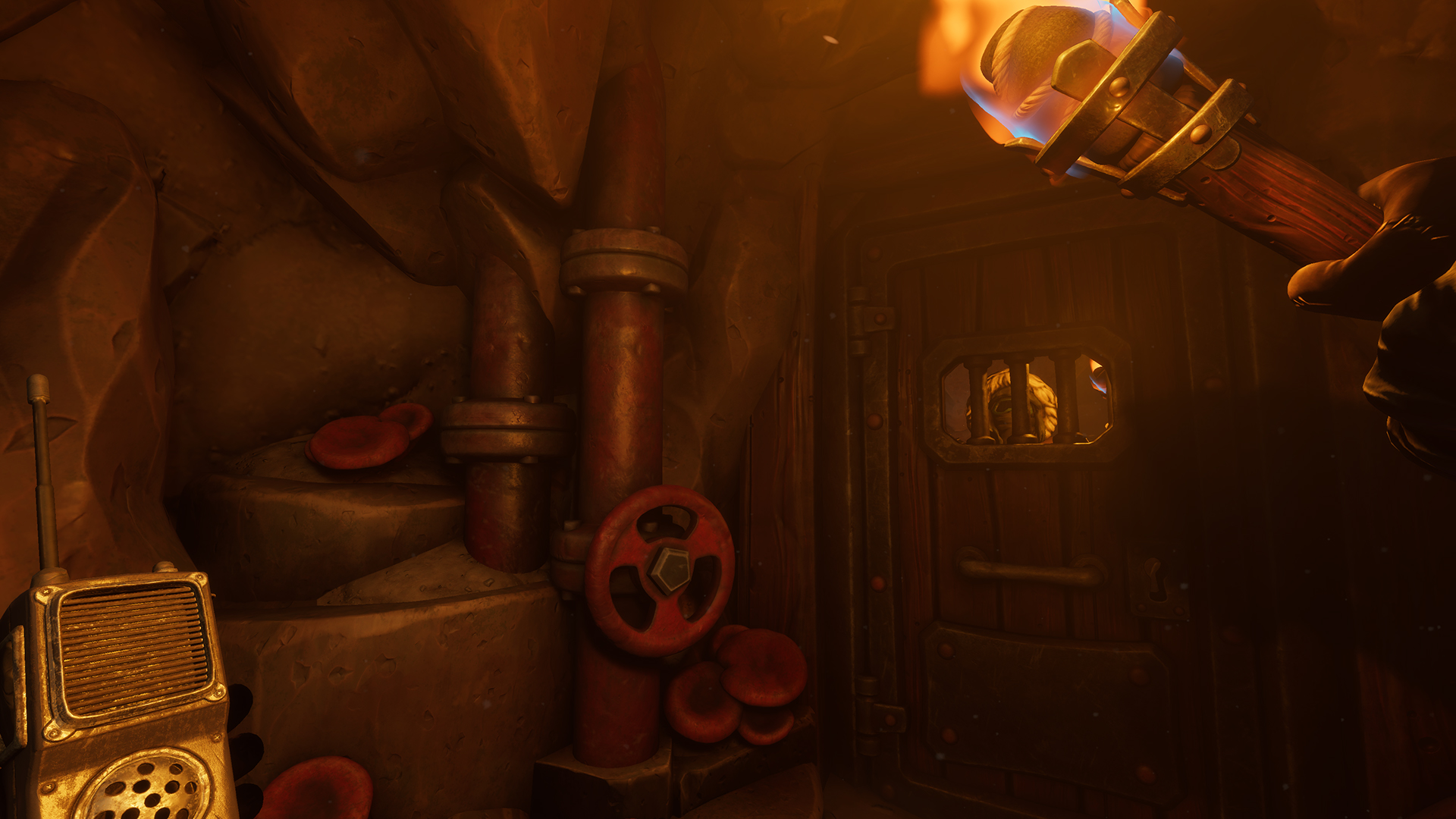 We checked out some We were here Forever gameplay and it's mostly what we thought it would be. First person action, warm clothing to counter the incredibly cold environment of Antartica. What was cool is some of the threats here. There's lots of danger and some more powerful than others. We have been teased with a jester who seems like a crappy being for sure. The game teases with this line, "you've met the Jester, but is he even the most powerful being within the walls of Castle Rock?" This should get players concerned. What else is out there? What's their nature? We got questions for sure.
Overall We were here Forever looks like it's going to be a good game. First impression gave it a lame boring look but on closer inspection we can see some real danger and action up ahead. We hope they make that happen. We already hate the jester. Looks like an idiot. The developers 'Total Mayhem Games' have done a good job with this game so far. There's two paths they can go, we at X35 Earthwalker hope they pick the clearly better one. Now We were here Forever may have walk talkies but the range is too small for… the 'Earth Walk!'
For more information check out the link below: