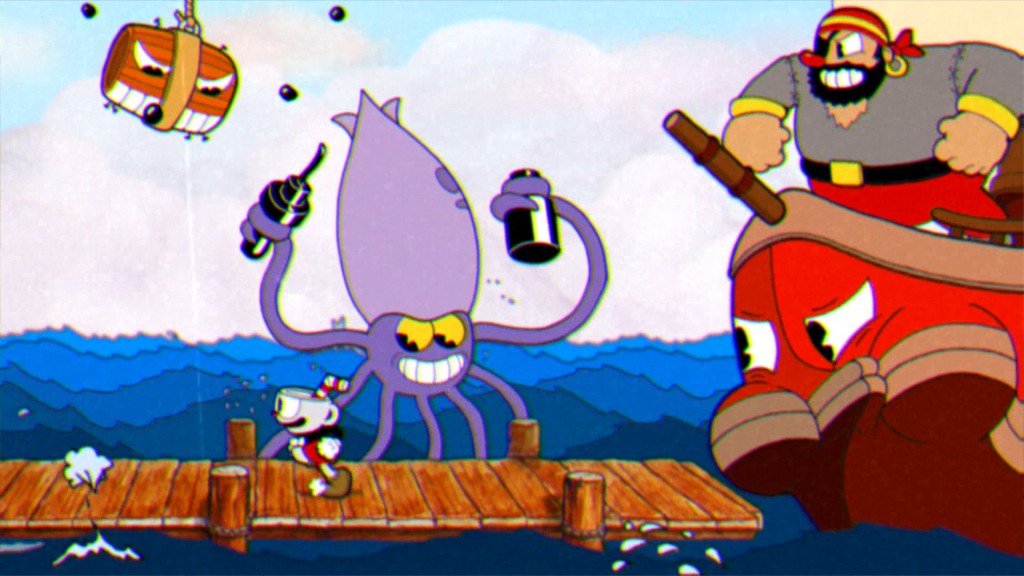 Cuphead is a classic run and gun action game developed by 'studioMDHR Entertainment'. It's coming out 29th of September for Xbox One and windows 10. This looks like a interesting little old game. Let's take a look.
Straight away you can see that Cuphead is a olden time style game. Everything from the graphics to the music. Even the trailers like the announcement trailer has 1930's written all over it. This instantly gives it a charm. Come on look at some of those hand drawn cel animation. This game is simple meaning anyone can pretty much give it a go. Would they do well? That's a different story.
In Cuphead you play Cuphead but thankfully there is a two player co-op and the second player gets to be Mugman. How cute. The story basically is that both Cuphead at some point must have made a deal with the devil. Which as we know never ends well. You have to be stupid to do that. Things go wrong and now they are trying to repay their debt to the devil. They will go through strange worlds with strange enemies and strange characters. Everything strange.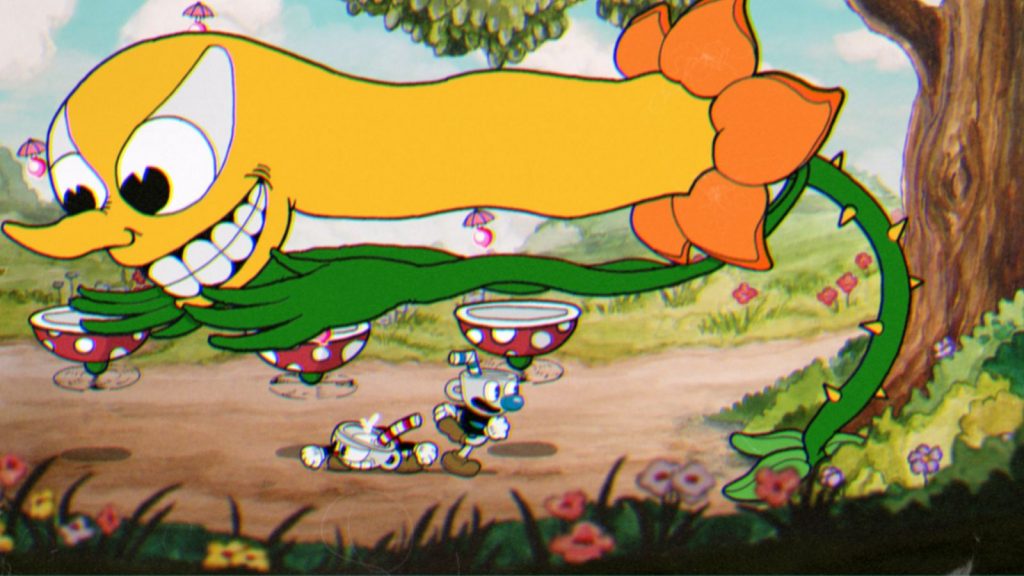 The game is said to be heavily focused on boss battles. So expect many bosses. We have seen some already like the cigar boss, a large flower, a bow and arrow wielding being on a cloud etc. There's enough bosses for everyone. Cuphead has also been described as super hard. Don't let this frighten you because many times we see people who's job is gaming and yet they don't do well in certain games at all. There are many enemies and it's one of those where you have to pay attention because you could die in the next second.
The enemies are all so strange and cartoonish that you won't see them as threatening but might creep some people out a bit. Now there are some interesting in game mechanics. We hope you like the colour pink because anything that's pink in the game can be parried. Which will result in you not being harmed and getting a double jump which can be useful for like getting to secret areas probably.
We checked out some gameplay and it's literally what we thought it would be. Funny but strange big bosses who some pretty much train you by forcing players to emphasise certain skills like dash while other bosses are incredibly difficult having danger come from pretty much everywhere. It seems like on of those games that anyone will just casually play and have fun and maybe get a bit frustrated.
Overall Cuphead seems like a great game. Fun and for everyone while challenging. The graphics and sounds are something that hopefully must people will just love. It's that old style and it does it well. The music is also very good. The developers 'studioMDHR Entertainment' did a excellent job with this game. We at X35 Earthwalker are looking forward to this game and to get into it. This game is worth checking out. Cuphead made a deal with the devil but what has absolutely nothing to do with the devil is… the 'Earth Walk!'
For more information check out the link below: