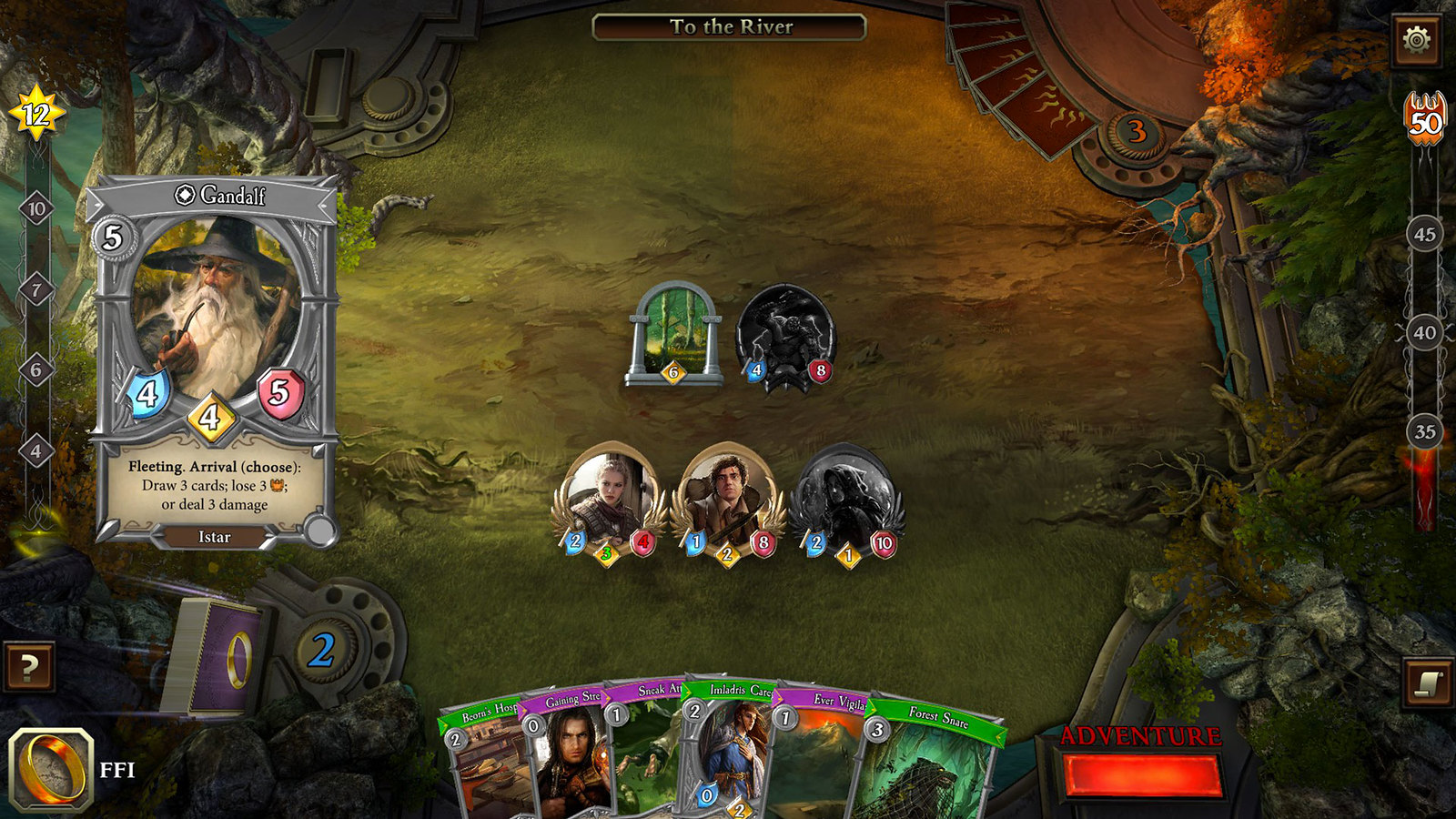 Lord of the Rings: Adventure card game is a new card strategy game developed by 'Fantasy Flight Interactive' and published by 'Asmodee Digital'. It is said that Lord of the Rings: Adventure card game is coming out the 8th of August 2019 on the Xbox One, Nintendo Switch, PS4 and PC. There was already an PC early access but we don't care. Let's take a look.
Lord of the Rings: Adventure card game is set off course in the world of Lord of the Rings. This game is straight forward and not much to explain except the details. It's a hard strategy game so gamers should know what to expect. Collect cards, hopefully some powerful ones and build a deck. Use that deck to battle destroy your enemies and progress through the world.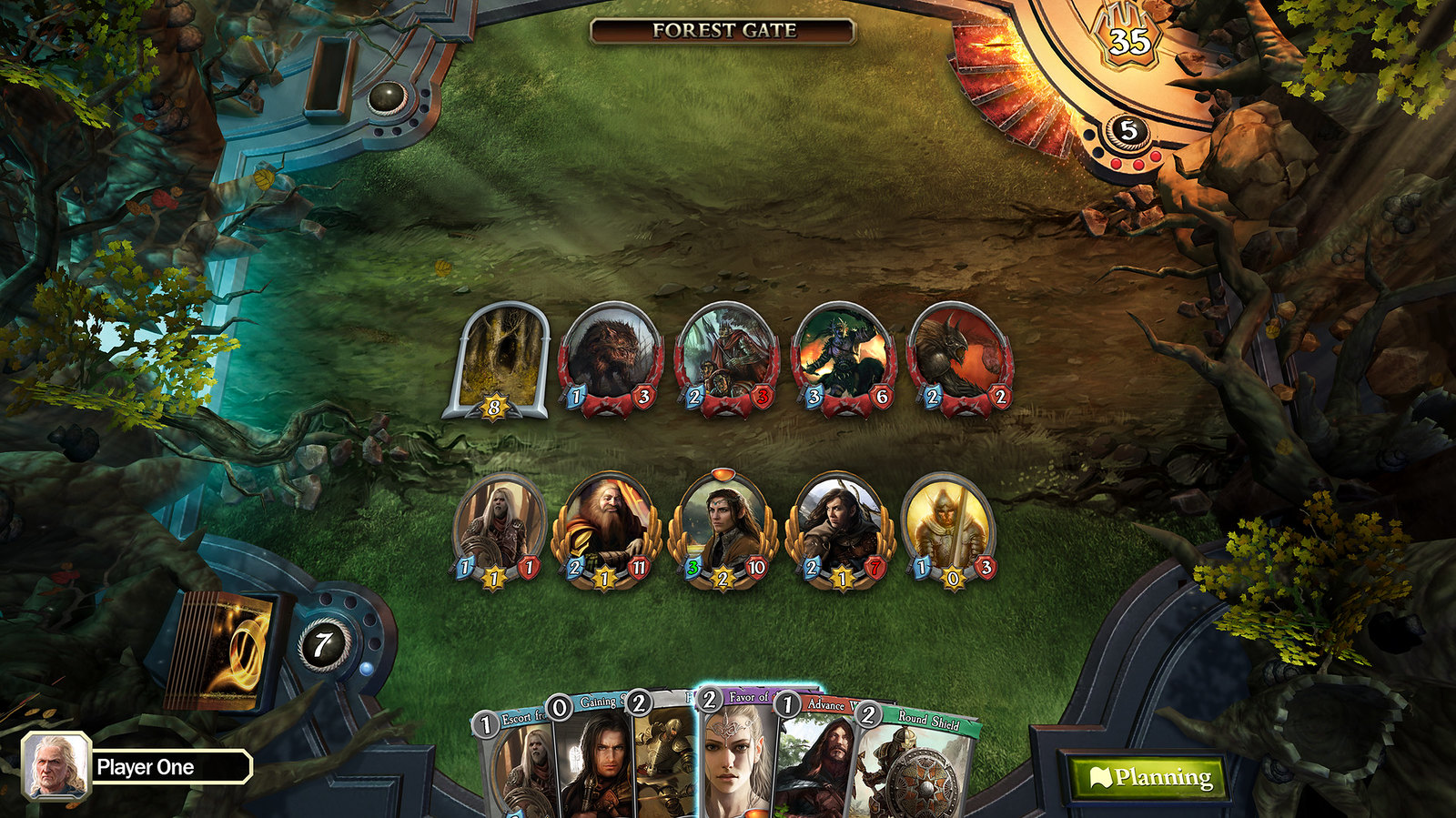 So basically the dark forces of Sauron are here and causing all kinds of trouble. Darkness and their evil is spreading. Off course heroes are needed. Players will also control and lead three heroes who are off course who are famous and the Lord of the Ring fans should know. Make your way through the campaigns but that won't be easy. Expect Spiders, Orcs, Battle Uruks and much more. If you know the Lord of Rings universe then you should know what enemies and monsters to expect.
Now from what we know, there's quite a lot of strategy to this game. There's off course lots of abilities and hero powers but there's also your heroes will power, a fate pool, sphere of influence and more. All these must be taken into account when developing strategies and coming up with different ways to take down your enemies. So this isn't straight forward simple steam roll gameplay. The situation and enemies must be taken into account, including the circumstances.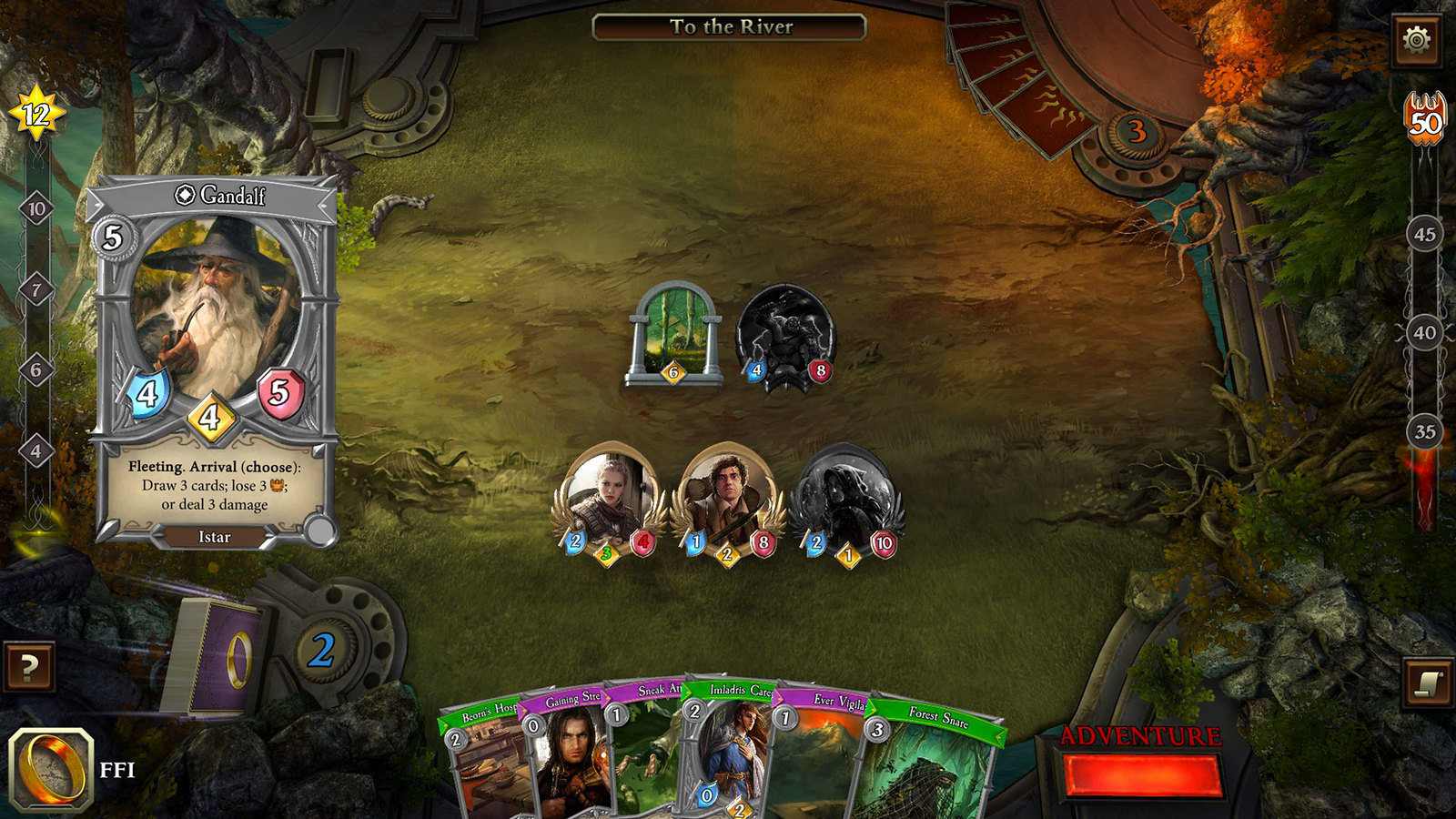 We checked out some gameplay and it's mainly what we though it would be. We like that features of the game and how the cards work is explained well. The arrows could have been better at pointing to things though. Remember that each hero has one o four spheres of influence: spirit, tactics, leadership and lore. They allow specific reinforcement cards in-game. Lord of the Rings: Adventure card game is constantly being compared to Hearthstone with similar style in design and combat but that isn't an issue for us here and as many games have similar styles but off course different games. Lord of the Rings: Adventure card game is looking like a real story so far.
Overall, Lord of the Rings: Adventure card game is looking good so far. The graphics are good for what it's about. The sounds and voices are very good. Again, instructions are gone well and this game does become straight forward to play. Heroes and units can be equipped and strengthened. The variety of enemies is big enough from what we can see. We just hope they get more creative and add more. The story gives the impression that you're on a real adventure. The developers 'Fantasy Flight Interactive' have done a very good job with this game. We at X35 Earthwalker will keep an ear open for Lord of the Rings: Adventure card game and see what it's got. Now Lord of the Rings: Adventure card game may have a big adventure but nothings bigger than the 'Earth Walk!'
For more information check out the link below: