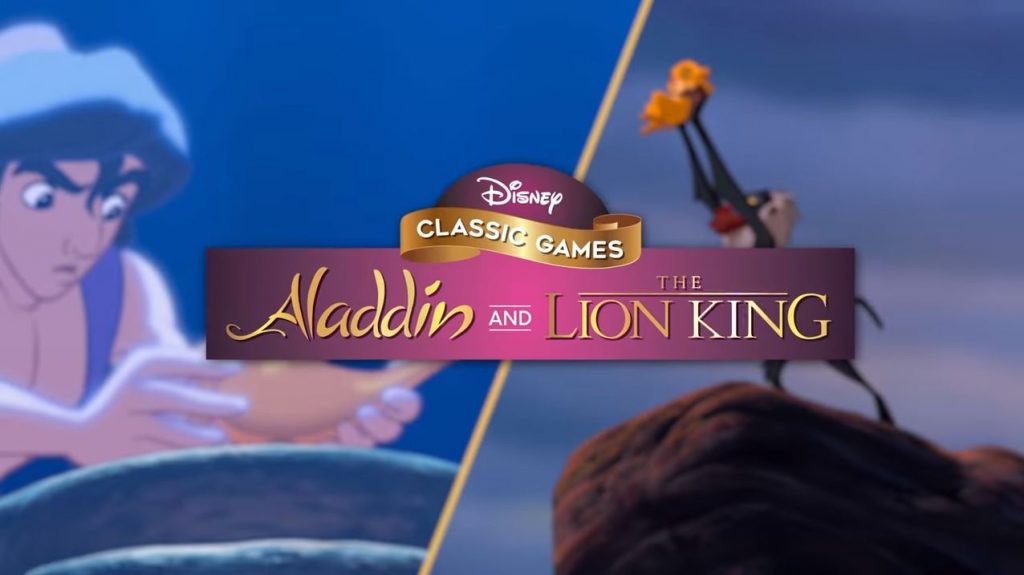 Disney Classic Games: Aladdin and The Lion King are two new, well actually old, action adventure games being sold as one, developed by Digital Eclipse and published by Nighthawk Interactive and Disney Games. Disney Classic Games: Aladdin and The Lion King is said to be coming out the 29th of October 2019 on the Xbox One, Nintendo Switch, PS4 and PC. These games certainly have some gamers waiting for them. Let's take a look.
Disney Classic Games: Aladdin and The Lion King are off course truly old games which back in the old days like 1993. like a good number of old games on the Sega, they had some difficulty to them. Now X35 Earthwalker, the one true Earthwalker, the legendary soldier himself has played both of these games in the past. Not only has he played it, he has beaten them both and remembers them clearly. Right now we can let you know that these two games are very good and a lot of fun but now it's back and off course there has been a few changes.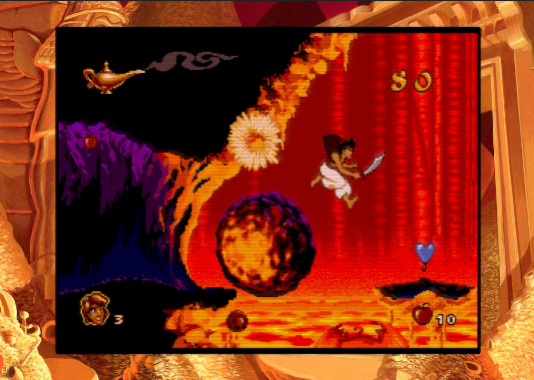 First of all you can play different versions of both Alladdin and The Lion King. So jump into them and see the differences for yourself. There is off course the final cut the official version that's the main thing for players to play, which has a refined camera, off course bugs got fixed and even difficulty adjustment. Like with any old game brought to the modern times there are improved visuals with 1080P and HD. Expect improvements concerning sound and music too.
There's also a save feature in Aladdin and The Lion King. So now players can quickly save their game whenever and wherever they want which is for complete babies. Back in our day we had to beat the whole thing in one day. No saving for us. There's also the interactive game viewer which basically let's players watch full game playthroughs and you can fast forward and jump in and take over any time. As in you can take over and start playing at any point.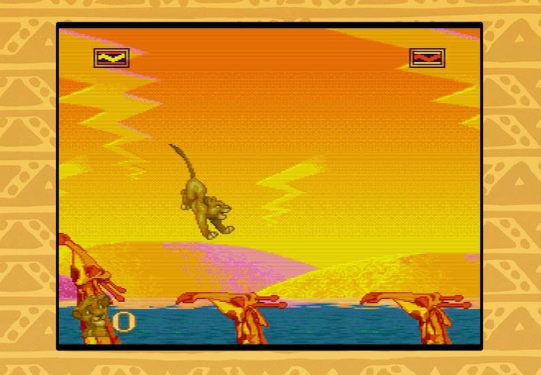 So players can technically control time through the interactive game viewer but there's also a in-game rewind feature that let's players instantly rewind any part of the game in real time. There's a whole lot you can do with a feature like this. There is off course a section where you can view the making of the games, developer content, numerous galleries, concept images and more.
We checked out some gameplay, not that we need to and it looks just like the past. It doesn't look that much improved at all but maybe we will see the difference if we play it. Things do seem a little smoother and more detailed but again not by much. We recognise the levels and the new features do make a difference in these games. It's basically Disney Classic Games: Aladdin and The Lion King just brought from the past.
Overall Disney Classic Games: Aladdin and The Lion King is basically the same. A good game as we remember them. You can also repeat and shuffle the songs from the games for your own enjoyment. The developers 'Digital Eclipse' have done a alright job with these games. We at X35 Earthwalker will have to see what else is happening with Disney Classic Games: Aladdin and The Lion King. Now Disney Classic Games: Aladdin and The Lion King may have been brought back but what doesn't need to be brought back is… the 'Earth Walk!'
For more information check out the link below: