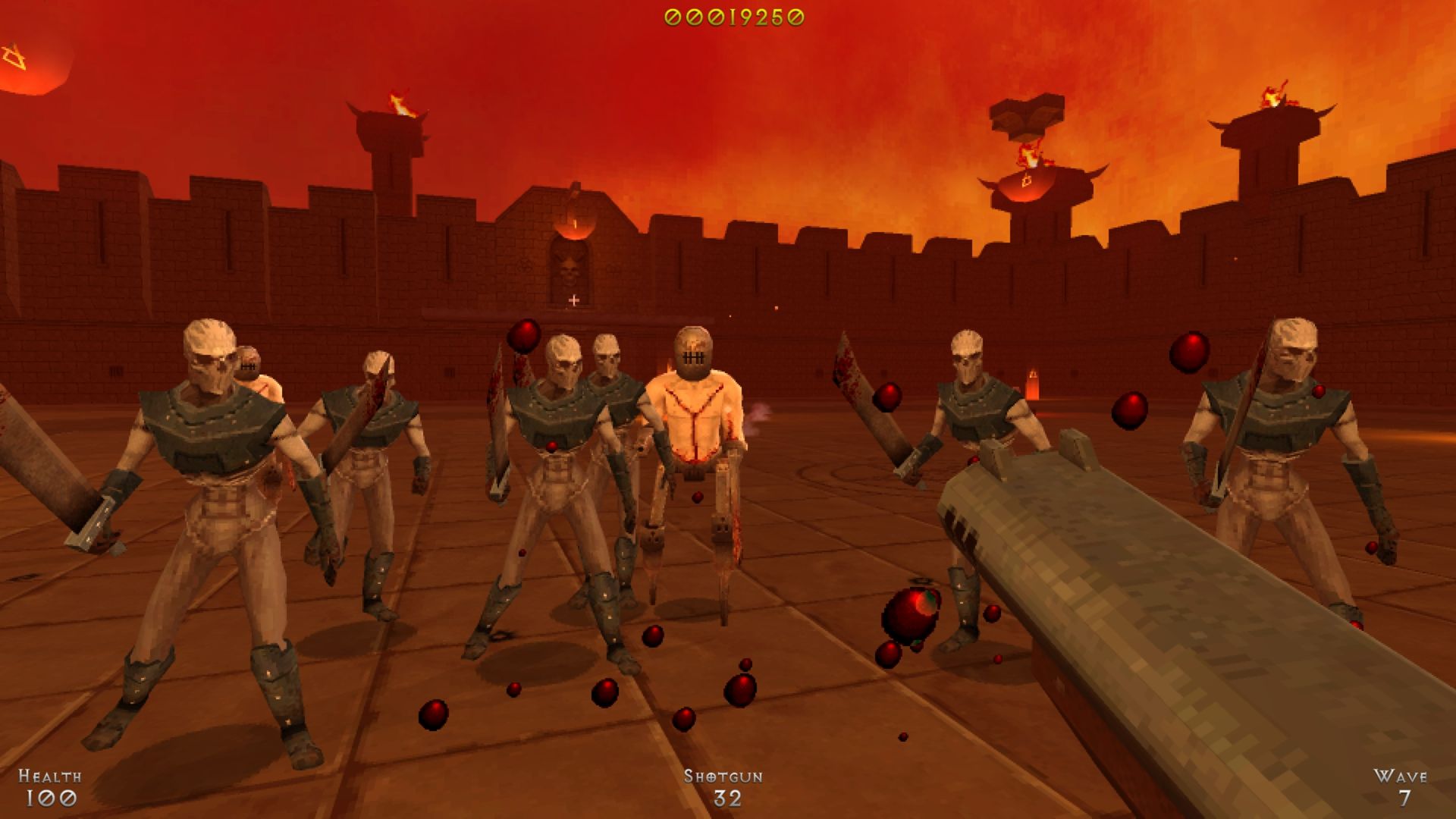 Demon Pit is an action arcade first person shooter game developed by 'Psychic Software' and 'Doomcube' and published by 'Digerati'. Demon Pit is said to be coming out on the Xbox One 24th of December, Nintendo Switch 25th of December and PS4 the 17th of December all in 2019. It's already out on PC. This game is suppose to keep the action going. Let's take a look.
In the world of Demon Pit, players control a demon hunter. This demon hunter spent years in the mortal realm slaying and destroying demons and their kind. This however did not cleanse his soul. The hunter faced judgement and was judged… eternal damnation. So now it's off to the pit… the Demon Pit.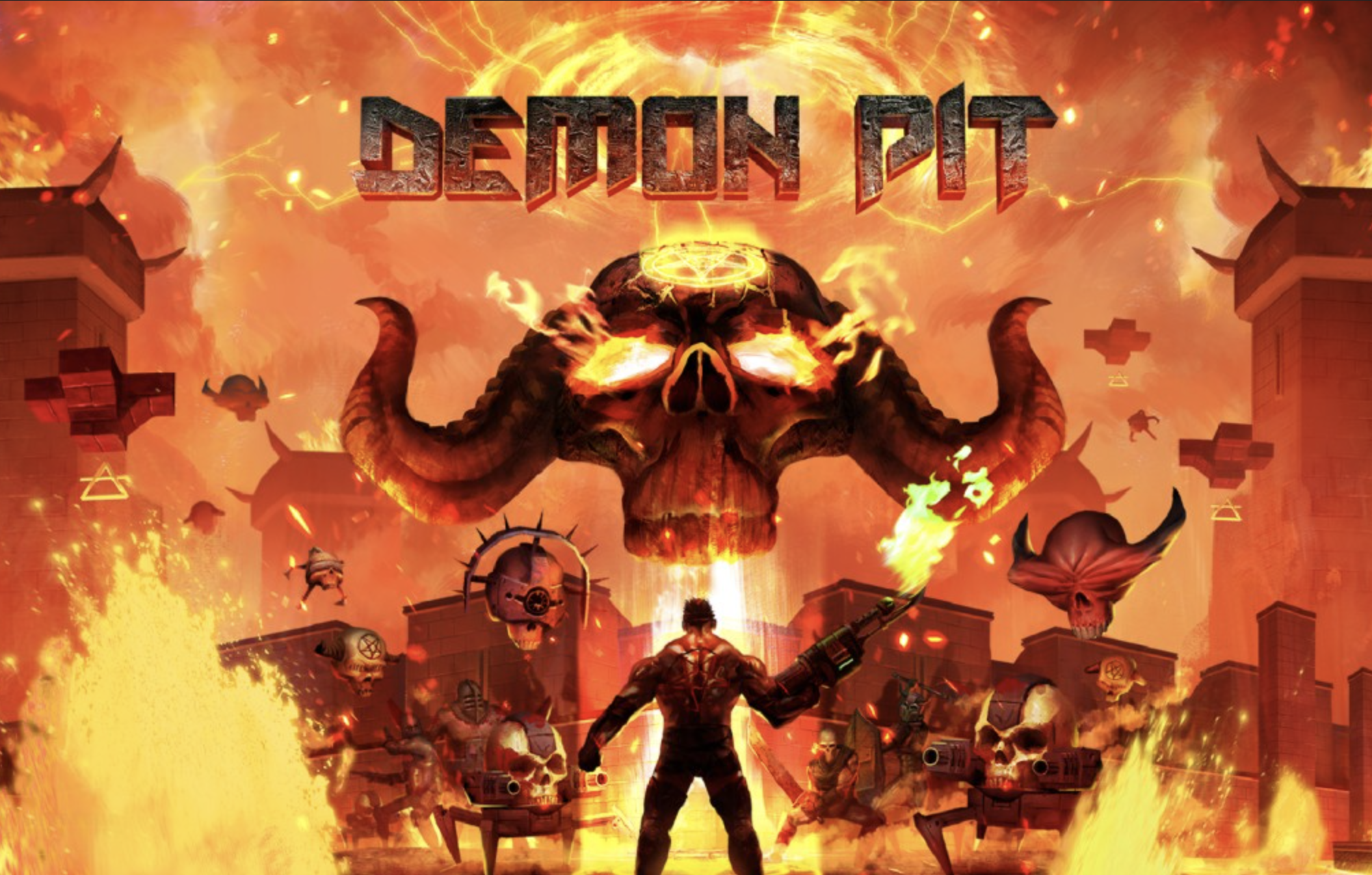 Here in Demon Pit players must take on, battle and survive endless waves of demonic enemies. You will do this armed with a good amount of ranged weapons like flamethrowers, shotguns, grenade launcher, a machine gun, plasma gun (by the looks of it) and hopefully more. You also have a soul grapple which let's you grab something and be pulled to it at extreme speed. You can us this to evade, close the gap or get to something quickly.
There's more to Demon Pit. The level or pit you are fighting in is said to be constantly changing. So maybe things will be a flat terrain for now but later pillars might be a part of the arena, or maybe walls, or maybe elevated platforms or even a cage. Things won't be the same for long. The best players can adapt to what's happening.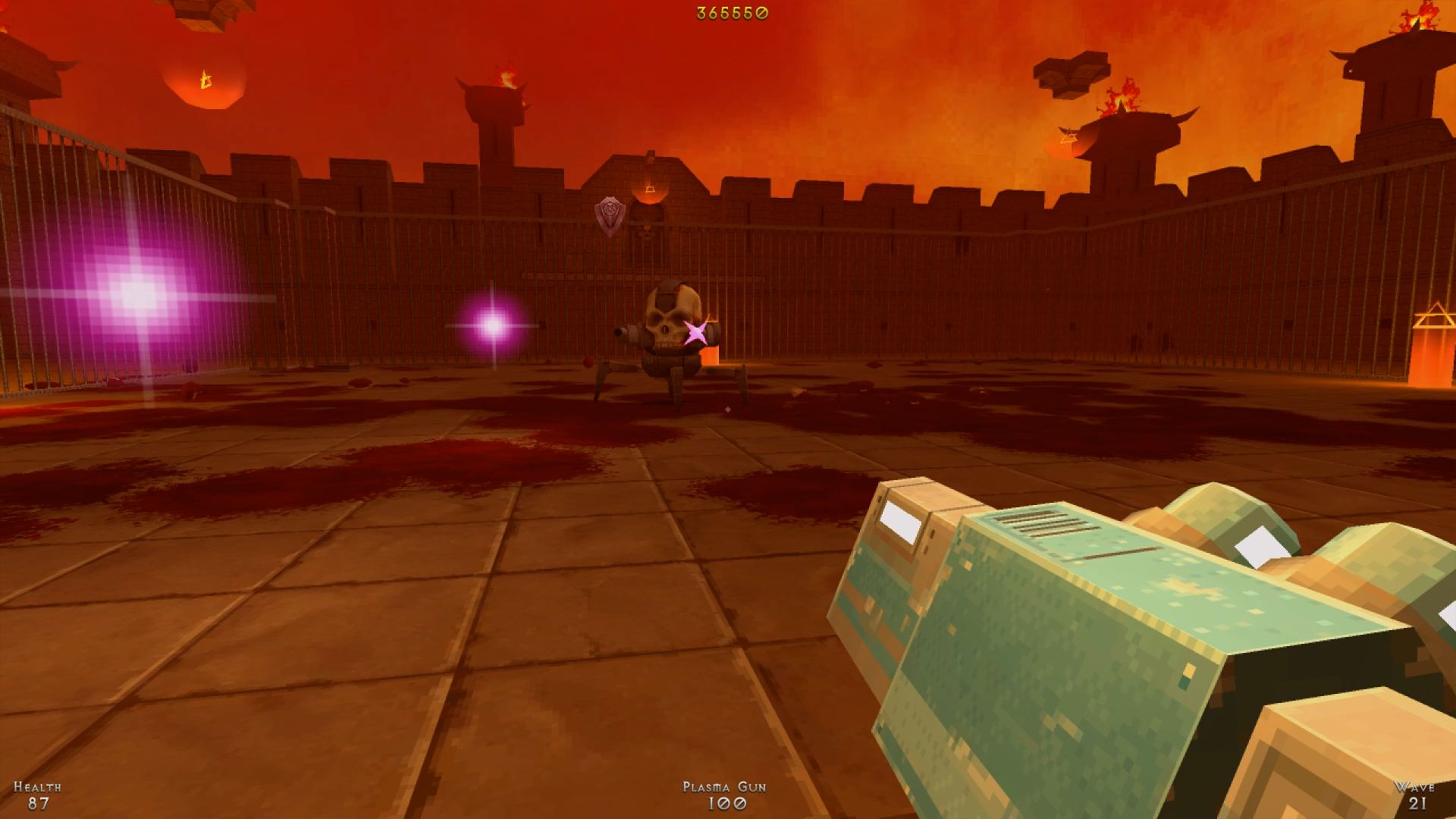 It has been confirmed that there are 10 types of enemies and we have seen some of them. There's a basic skeleton melee enemies, an armoured axe and shield enemy, floating skull enemies and a giant skull spider creature with guns on both sides. These are just examples. There's also 7 different weapons. We named 5 earlier in this gaming blog post.
We checked out some Demon Pit gameplay and it's what we expected. An honest game indeed as players get what's on the box. You literally run around, avoid enemy attacks and slay all the demons that face you. Since Demon Pit is arcade style there's a whole score system. You can get multipliers to increase your score by continuously kill enemies fast for example. So the arcade side of it is there.
Overall Demon Pit seems like a simple fun game that gets right to the point and what you see is what you get. You fight endless waves of demons and that's it. Try to get the high score and there will be an online leaderboard too. The developers 'Psychic Software' and 'Doomcube' have done an alright job with this game. It's graphics are great at all, we expect more in 2019 even for a classic style game. The concept is simple. We at X35 Earthwalker will have to see what Demon pit does. Now Demon Pit may have endless waves of demons but even that isn't enough to stop… the 'Earth Walk!'
For more information check out the link below: