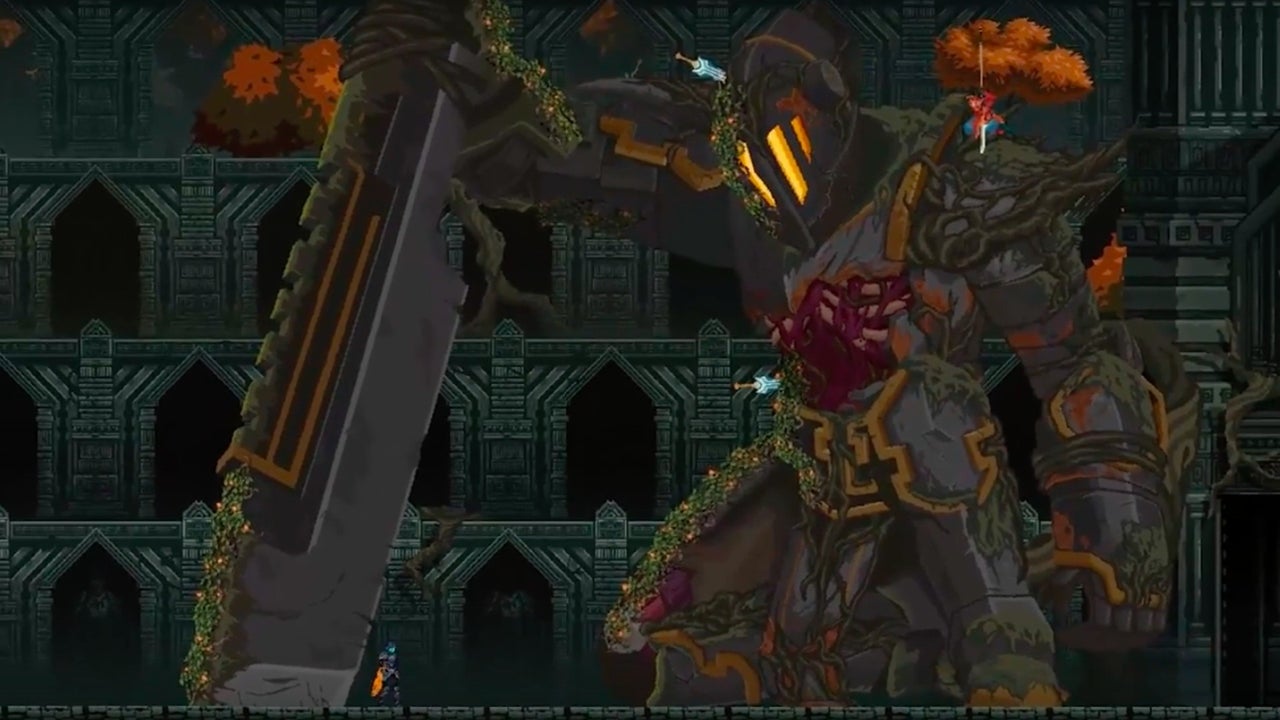 Death's Gambit is a action role playing game developed by 'White Rabbit' and published by 'Adult Swim Games'. Death's Gambit is said to be coming out on Xbox One and Nintendo Switch 2019. Is already out on PS4 and PC but we never heard about it while it was on these two. This game is said to be challening. Let's take a look.
In the world of Death's Gambit, players control Death's right hand guy. You are the agent of Death. Sounds cool? Maybe, maybe not. After all what reward does a faithful servant of Death gets? Think about it. In this place called Siradon there is a big secret, a way to gain immortality. Now off course such a secret and mysterious place won't be left uninhabited or unguarded. The player must visit these guys.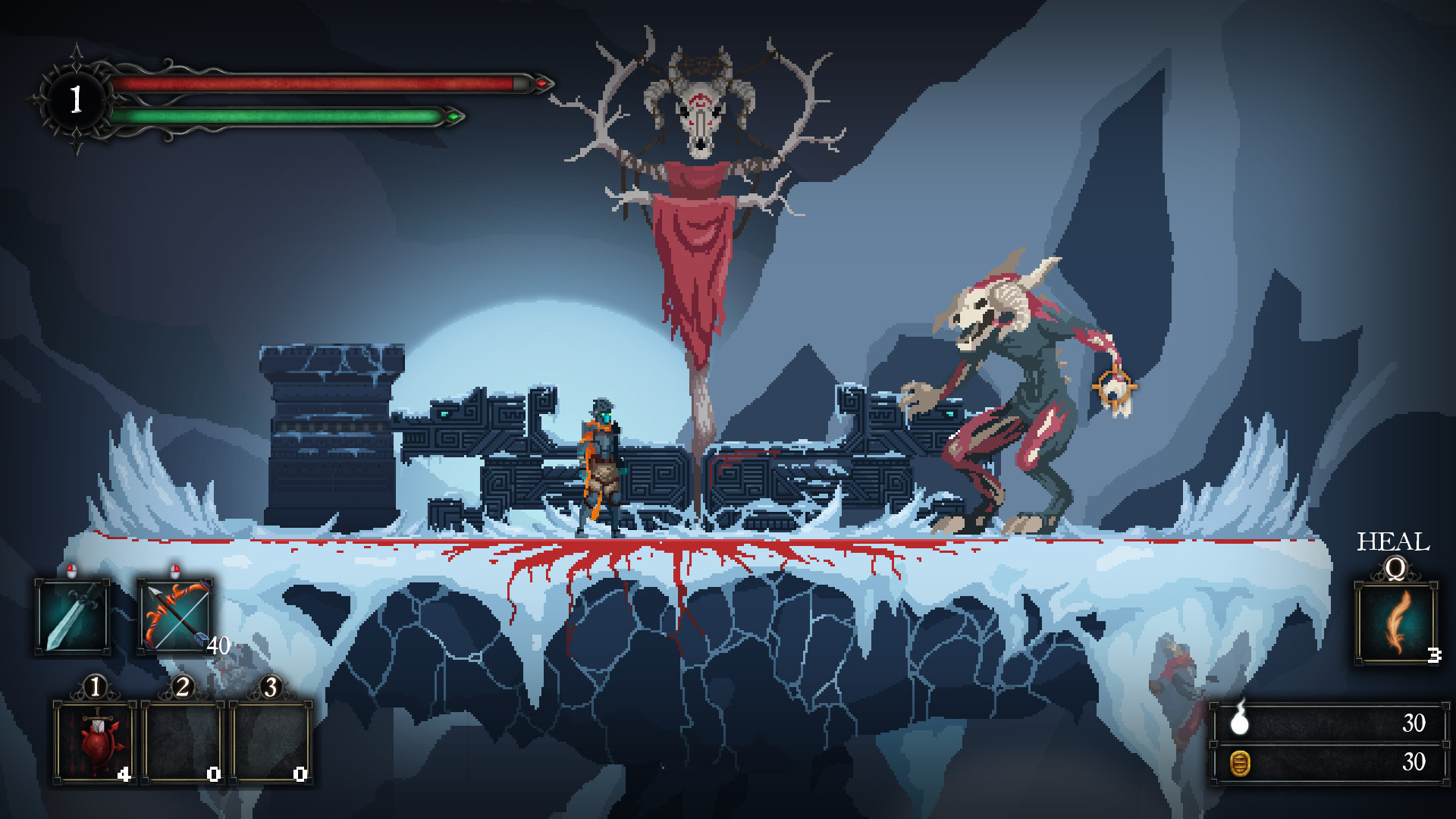 There are knights, beats, monsters and even more horrors. Don't be surprised, after all this place has been described as an alien medieval planet. The battles are the challenging part. The combat requires precise actions and decisions. Think of it like Dark Souls. If you don't time your dodges, blocks and attacks you can suffer and die real quick.
Now concerning the weapons, each one has their own set of abilities. So combine your weapon abilities with different equipment to find the style that works for you. There are many areas for you to explore. Death's Gambit is an expansive world. There's the obsidian vale, sanguine city, witch woods all containing some interesting characters who have stories of their own.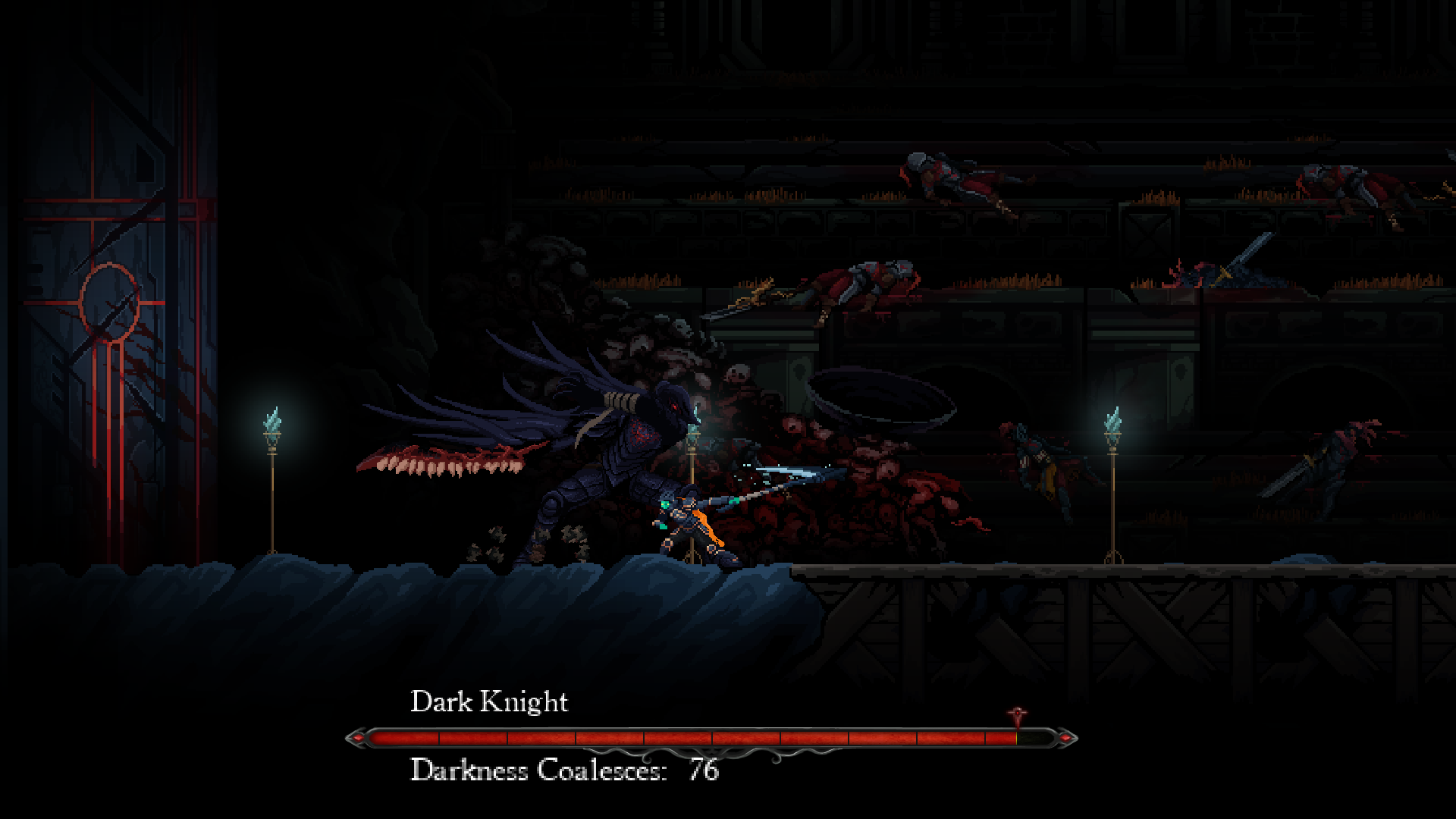 There are seven different classes for you to play in Death's Gambit, multiple talents from the skill tree. You can customise your character with swords, scythes, halberds, bows and more. Spells and all.
There's game modes like new game plus and heroic mode which is basically a tougher boss fight mode. There are side areas and multiple things for players to do. Developers claim Death's Gambit is non-linear.
We checked out some Death's Gambit gameplay and it's what we thought it would be. From when we knew it was 2D we knew what to expect. There are some real dangerous bosses who will give quite the fight. There are huge monsters who will always look down on you while others are famous beings, practically legends. Each boss has their own trick for players to figure out and they force you to mix up what you do.
Overall Death's Gambit seems like another 2D difficult action game where a number of players will most likely rage. The graphics are alright and the sounds are alright too. Again this is a game for specific gamers. Not everyone is going to be on this. We need to see something special to get X35 Earthwalker into this. The developers have done an alright job with this game. Now Death's Gambit might have mysterious dangerous lands but what's more dangerous is… the 'Earth Walk!'
For more information check out the link below: