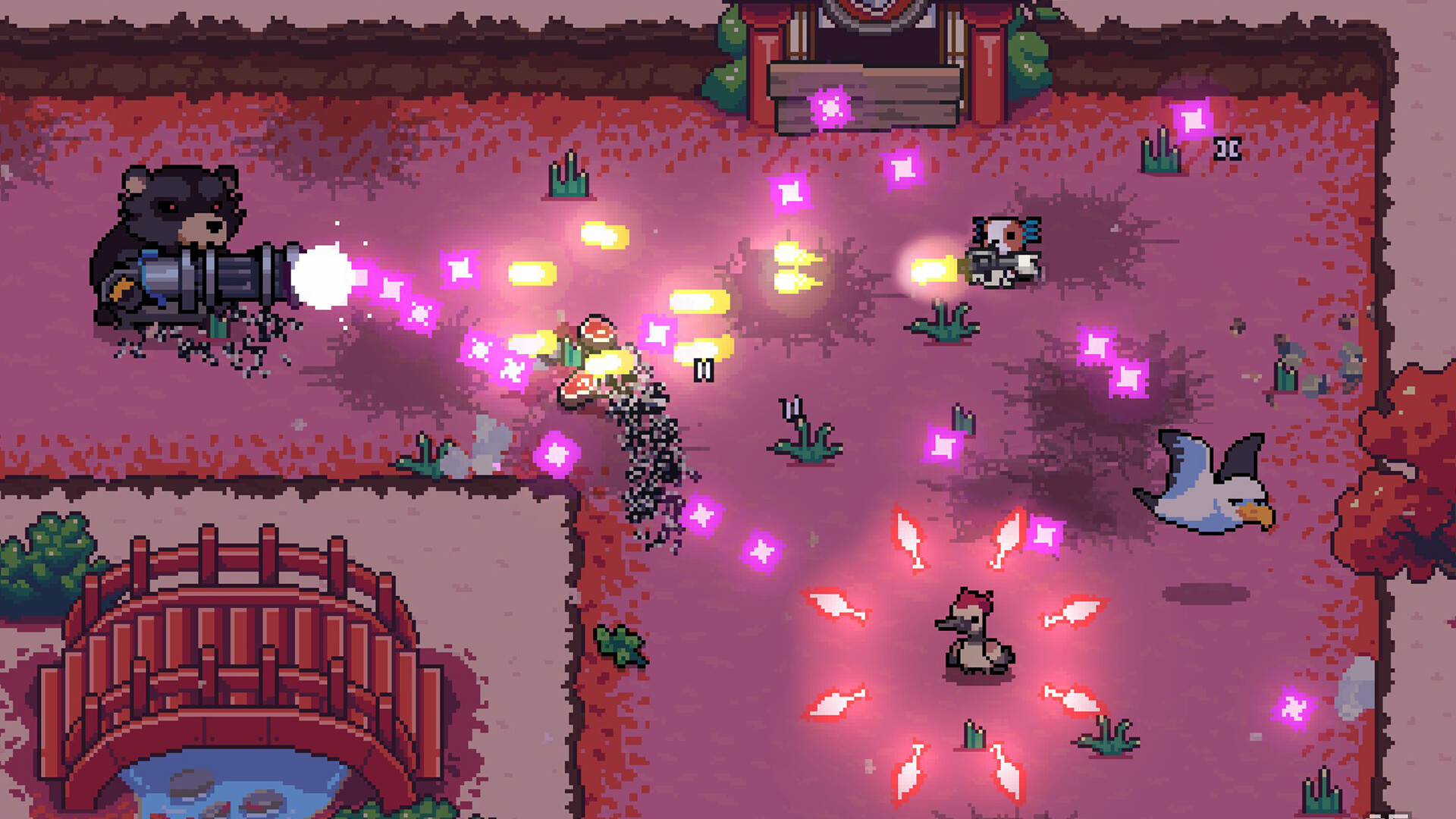 AK-xolotl is a top down rougelite shooter developed by '2Awesome studio' and published by 'Playstack'. AK-xolotl is said to be coming out the 14th of September 2023 on the Xbox Series X, Xbox One, Nintendo Switch, PS5, PS4 and pc. X35 Earthwalker does like Xolotls. AK-xolotl is out here not joking around, except they are joking around. Grab your AK-47. Let's take a look.
AK-xolotl is a funny game. Literally. AK-xolotl has players control a Xolotl who is cute but turns out is very dangerous. This Xolotl is armed with weapons. Its main is the AK-47. That why we mentioned it earlier. Now the story… well it's more like you just go on a rampage through the different biomes facing all kinds of foes and dangerous beings. It's an adventure for sure.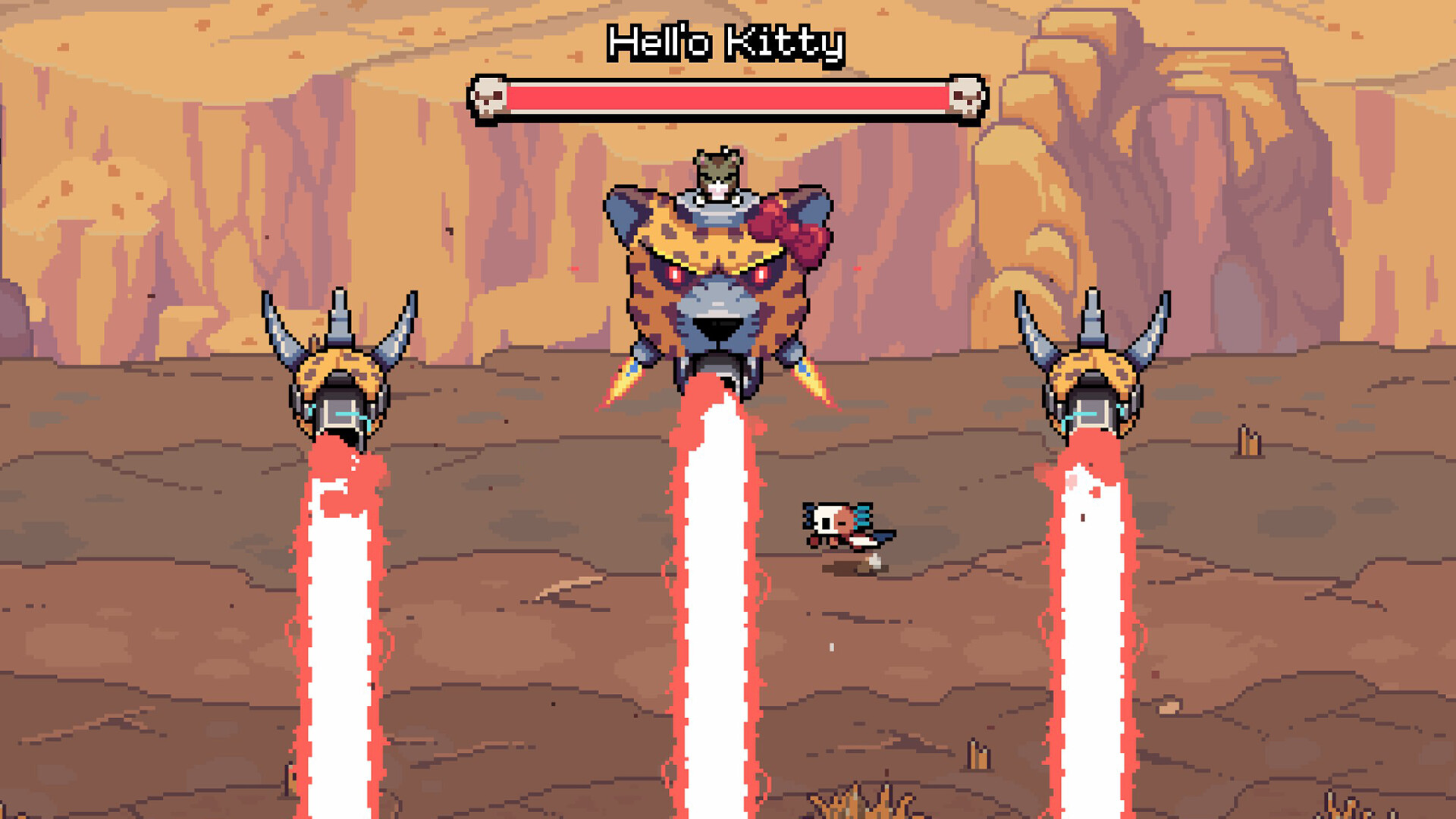 This game is actually funny. AK-xolotl is all about that action. The bosses are crazy. There's even a hello kitty… oh sorry, we meant hell'o kitty. We are sure you see the reference here. Giant knife wielding Enemy Crabs and even sock snakes There's many enemies who are natural predators and if you give them the chance, they will destroy you… unless… you destroy them first. You can even go full akuma from street fighter on these foes with the raging demon.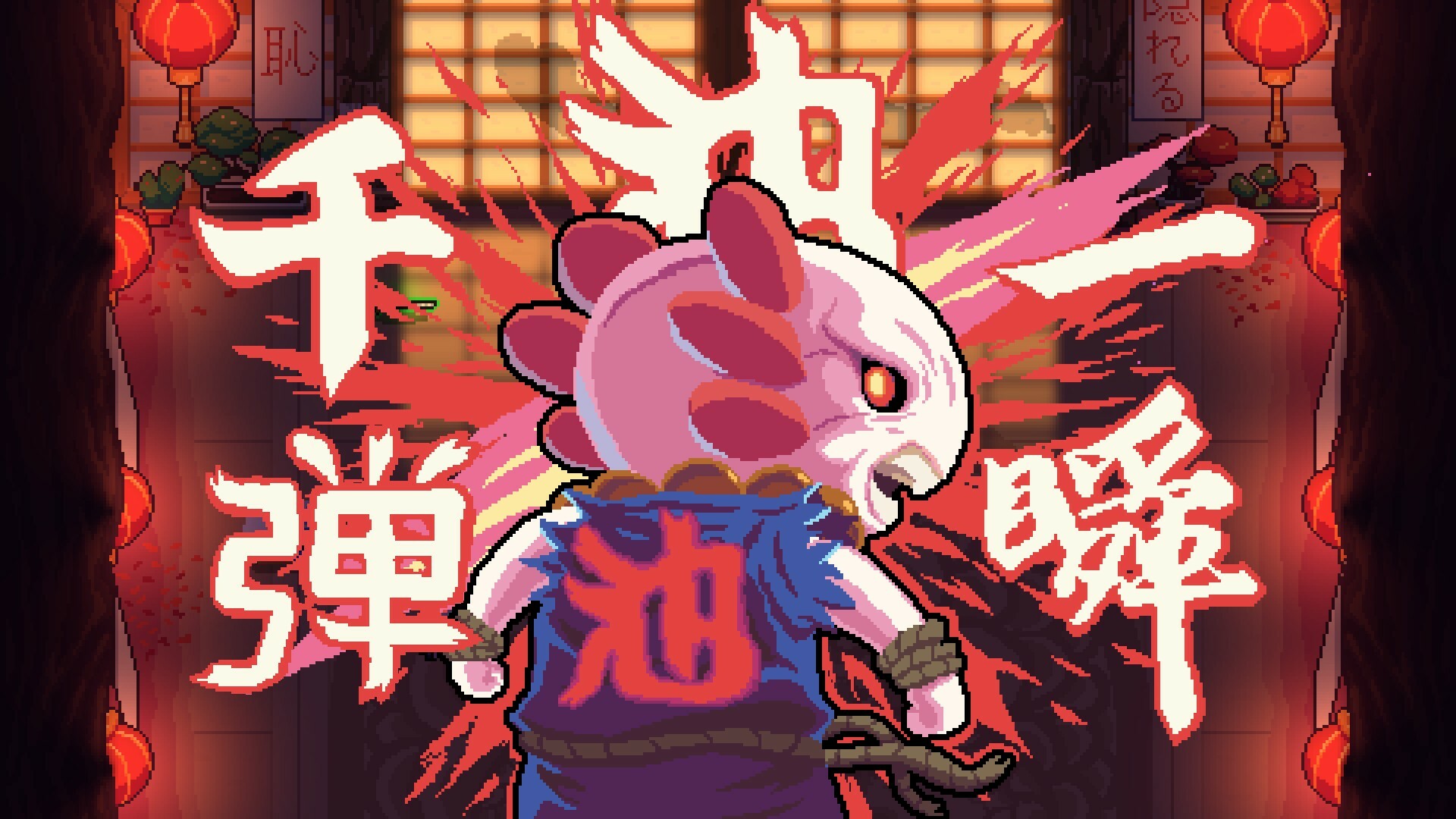 Now during your adventure in AK-xolotl you will come across different baby Xolotls. Find them and help them. Bring them back home with you and nurture and raise them. When they grow up, they become Xolotl characters for you to control and play. Treat it like the binding of Isaac. Different characters, different effects, maybe some abilities. So yeah there's some variety for sure.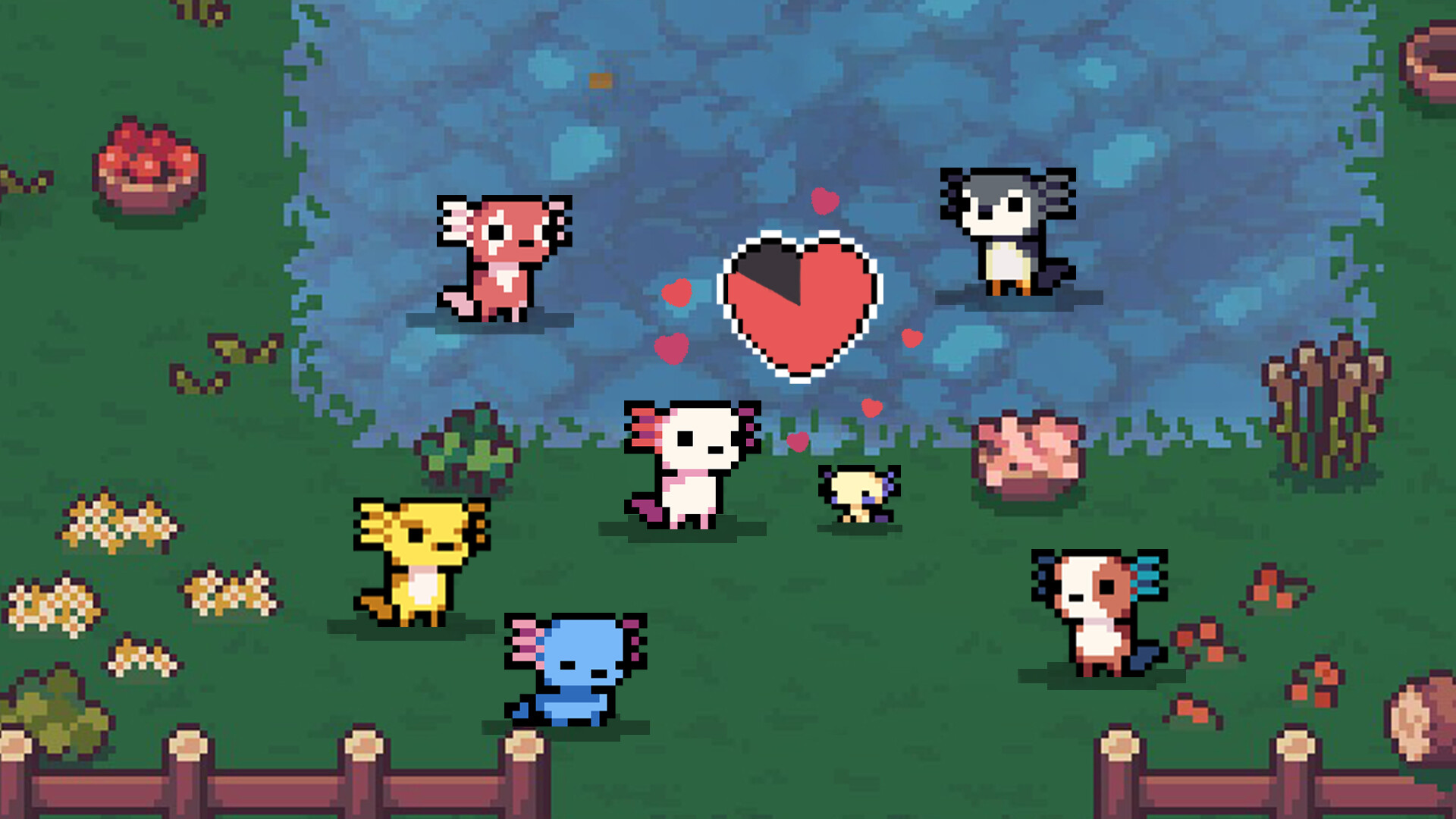 Now of course, AK-xolotl as a rougelite crazy shooter, there's random generated rooms, random layouts and getting jumped by foes. So make sure to grab the food you find. Feed your xolotl children and hopefully get a bite for yourself. Besides that you are going to need some help. That's why you can purchase things like at 'Small Paws Dealer'. There are other friendly beings out there who are willing to help… for a price etc.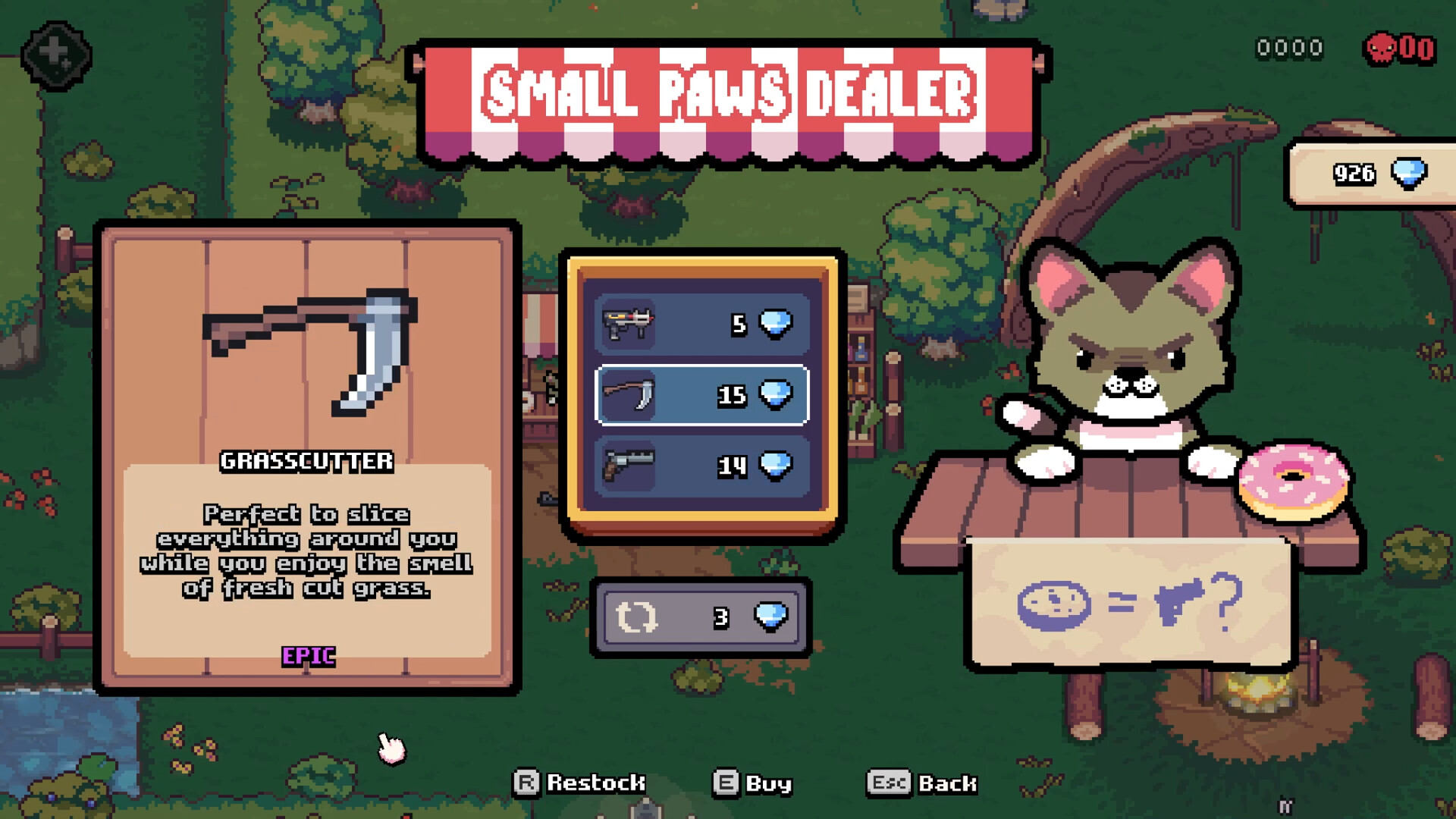 So yeah, you should know what to expect by now with AK-xolotl. You can either choose to play with a melee style or ranged shooter. There's many enemies, many weapons, upgrades are off course available. Don't forget to cook 'permanent, stat-improving recipes" for the xolotls. Eat everything you can find. We hear even mjolnir is in the game.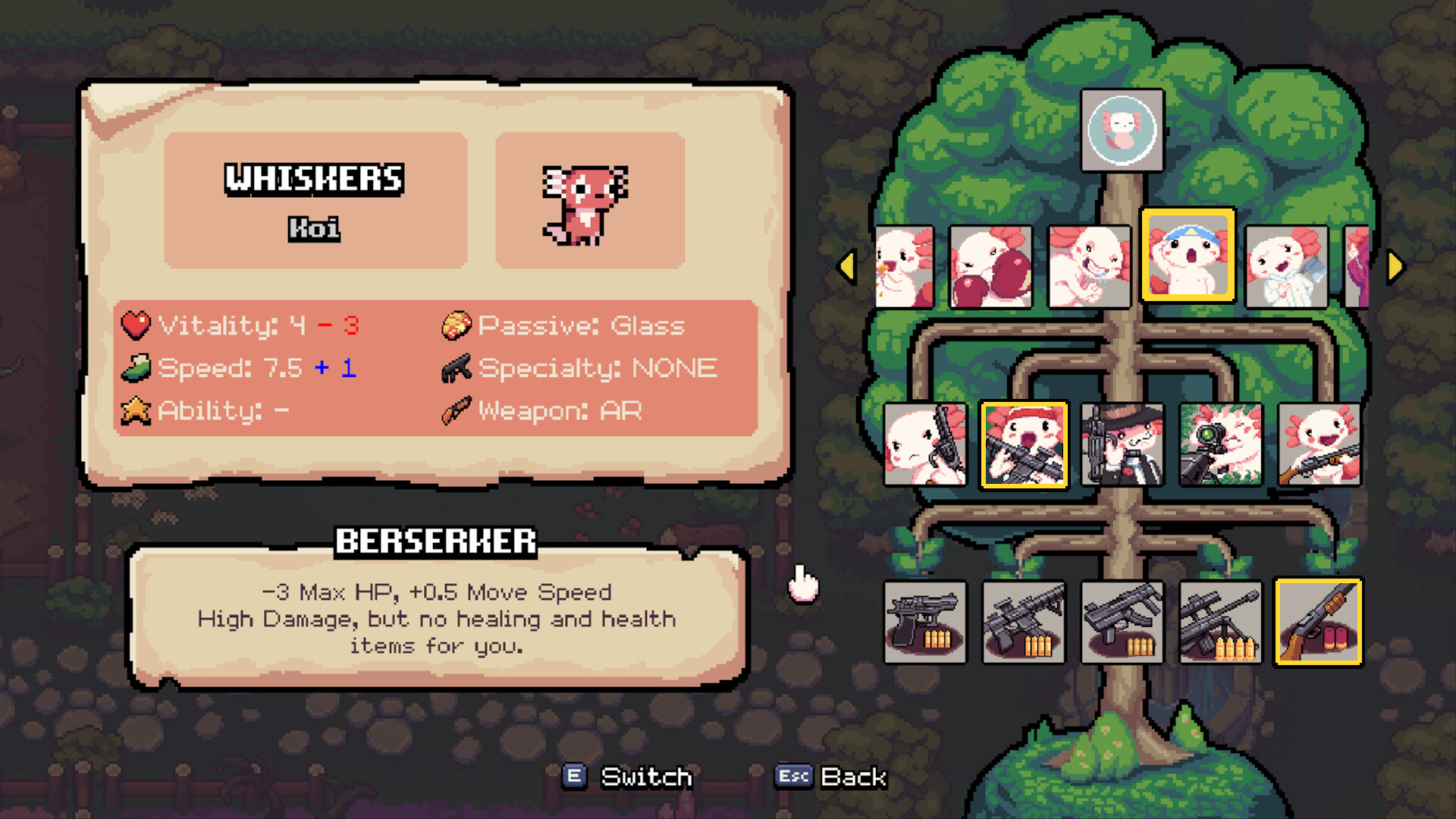 We checked out some Ak-Xolotl gameplay and it's what we expected. Run, around, keep moving and fight your way through it all. It's a rougelite for sure. Just straight up fun but additional elements like the whole rescuing and raising babies thing to become fighters. Ak-Xolotl is not playing around.
Overall Ak-Xolotl looks like an excellent game. There's lots to like here. It's silly, fun, straight action, references, lots to do and multiple mechanics going on. More things need to be examined. Cute shooter. Sigh. The developers '2Awesome studios' have done an excellent job so far. We at X35 Earthwalker will keep an eye open for this game. Ak-Xolotl may have cute dangerous creatures but they aren't on the level high enough for… the 'Earth Walk!'
For more information check out the link below:
Support Us: