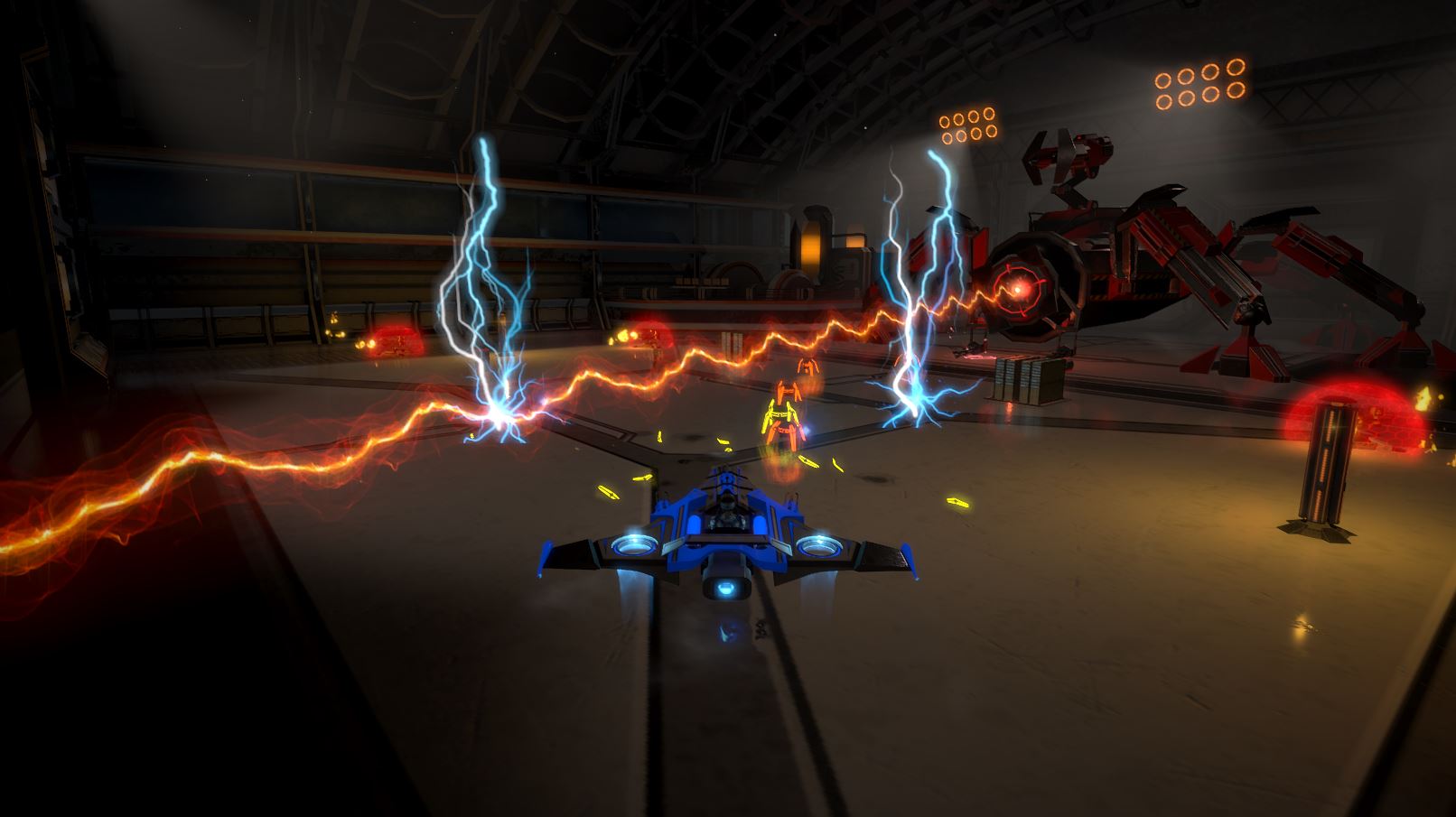 Hovership Havoc is a sci-fi twin stick shooter game developed and published by 'Snow Day Software'. Hovership Havoc is said to be coming out on Xbox One the 17th of January 2020. It's also out on PC. Now Hovership Havoc aim to be different from other twin stick shooters. Let's just say it has something to do with a different perspective. Let's take a look.
Now lets say what makes Hovership Havoc stand out from the others or should we say what they hope will make them stand out. There's a top down view as you are playing through the levels but when you face a boss, you then have a third person view. That's right. It becomes a third person shooter when you face a boss. Now that's cool.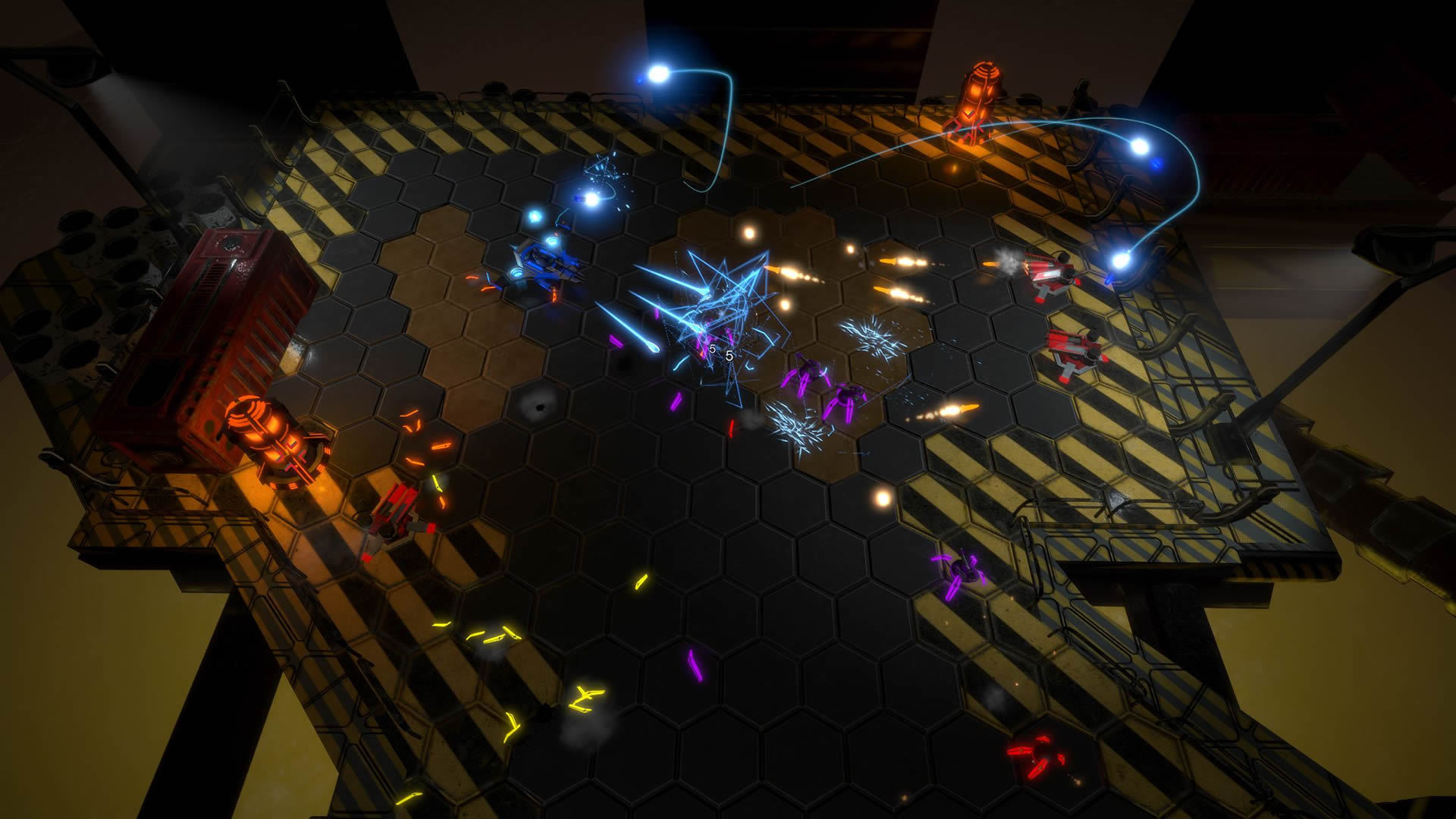 Now Hovership Havoc has randomly generated levels. This includes everything concerning the level like the rooms in the levels, the enemies you will encounter and even the pickups you can get. So like spelunky, expect everything to be different all the time.
There's four different hoverships for you to select from in Hovership Havoc. Each one has their own weapons and their own stats. There are some abilities that you can get as you play like shields, drones, shockwave pulse, rockets and even shockwave pulse. There's suppose to be more than 30.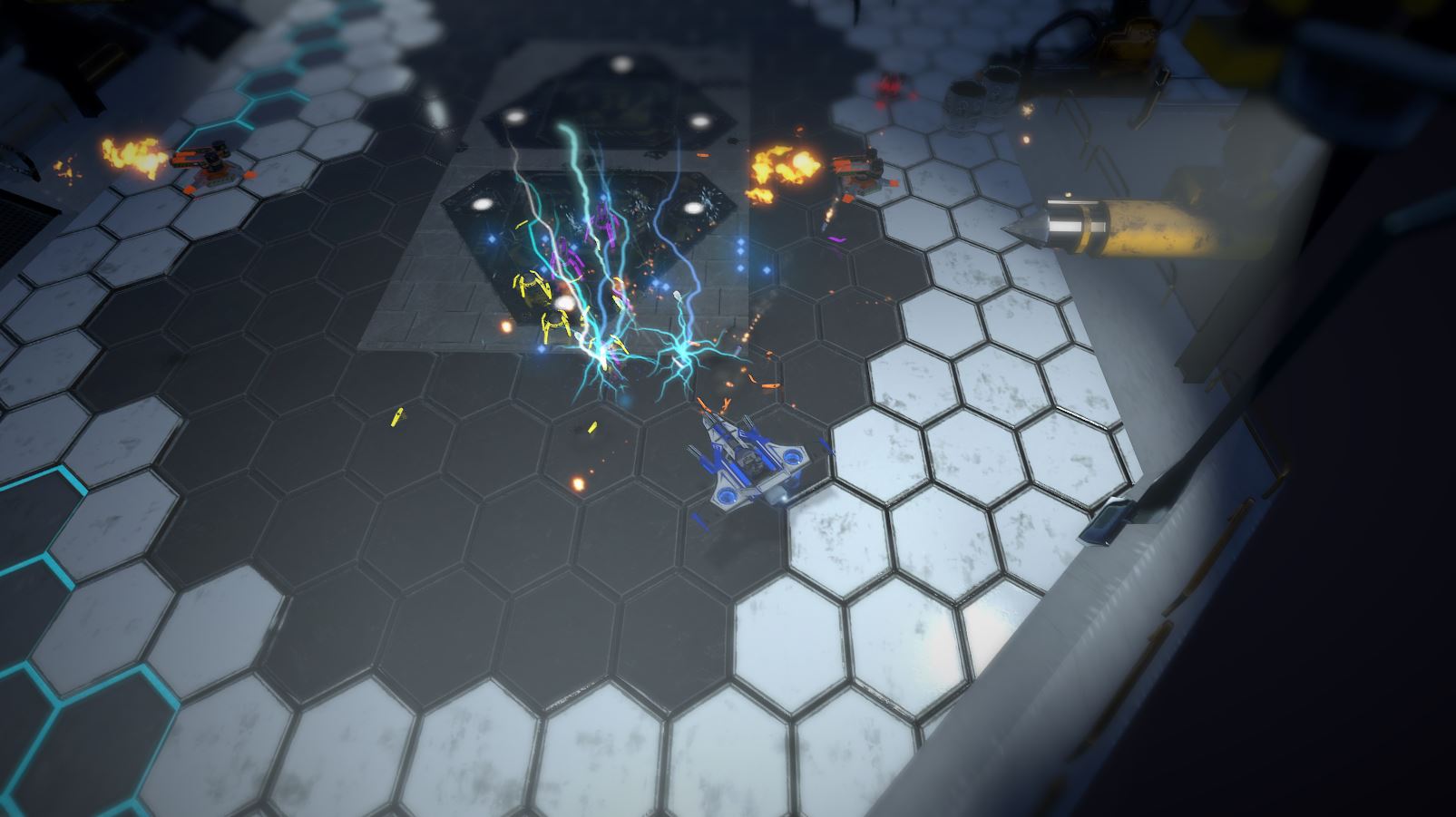 There's more than 15 types of enemies who all have no problem destroying you. In Hovership Havoc you will face them across 3 different environments which we hope stands out from each other nicely. Also don't for get to collect orbs as you go because they are what will make your ship more powerful.
We checked out some gameplay and it's what we thought it would be. The enemies do look pathetic tough, like they can't d anything while the bosses look like a big threat. Seriously the enemies look like discount aliens from space invaders. Other from that it all looks smooth and good. The levels seem alright for now, reminding us of Assault Android Cactus.
Overall, Hovership Havoc just seems like another twin stick shooter game but with their own secret weapon which is the third person shooter boss fights. Graphics and sounds are very good and we like the abilities. The developers 'Snow Day Software' have done a good job with this game. We at X35 Earthwalker will keep an ear open for this game. Now Hovership Havoc may have third person boss fights but no matter what perspective you have, you won't beat… the 'Earth Walk!'
For more information check out the link below: