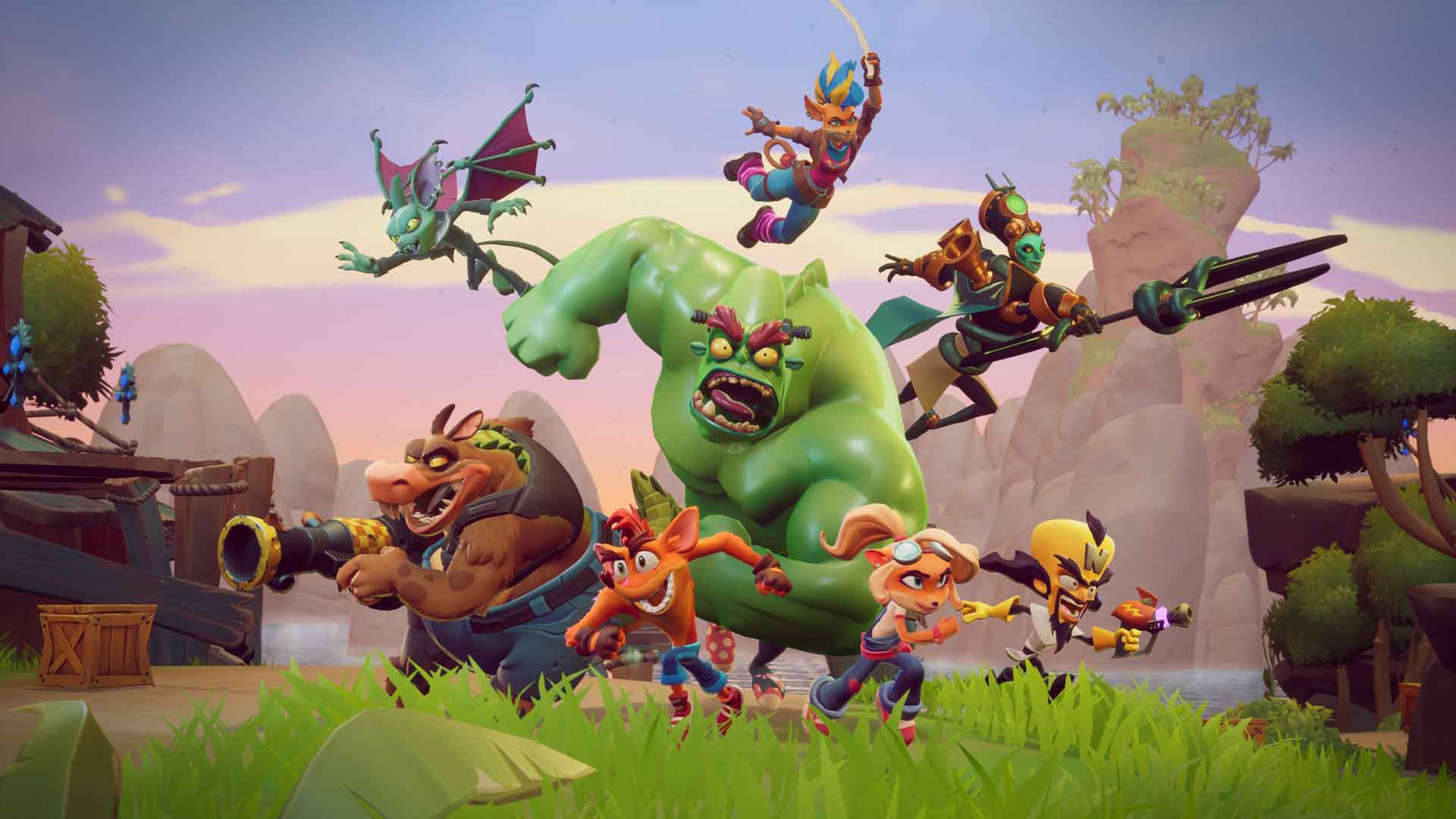 Crash Team Rumble is a team based multiplayer game developed by 'Toys for Bob' and published by 'Activision'. Crash Team Rumble is said to be coming out the 20th of June 2023 on the Xbox Series X, Xbox One, PS5 and PS4. X35 Earthwalker has reviewed numerous multiplayer games and enjoyed Crash Bandicoot 4: It's about Time. Crash Team Rumble has a clear head start. Let's take a look.
Crash Team Rumble doesn't really have a story from what we have seen so far. It's just competition with friends and friends-ish characters. It's 4v4 and the objective is simple. Get the most wumpa fruits. That's it. It's going to be a multiplayer bowl of fun. Not much details are revealed but we do know a good number of things.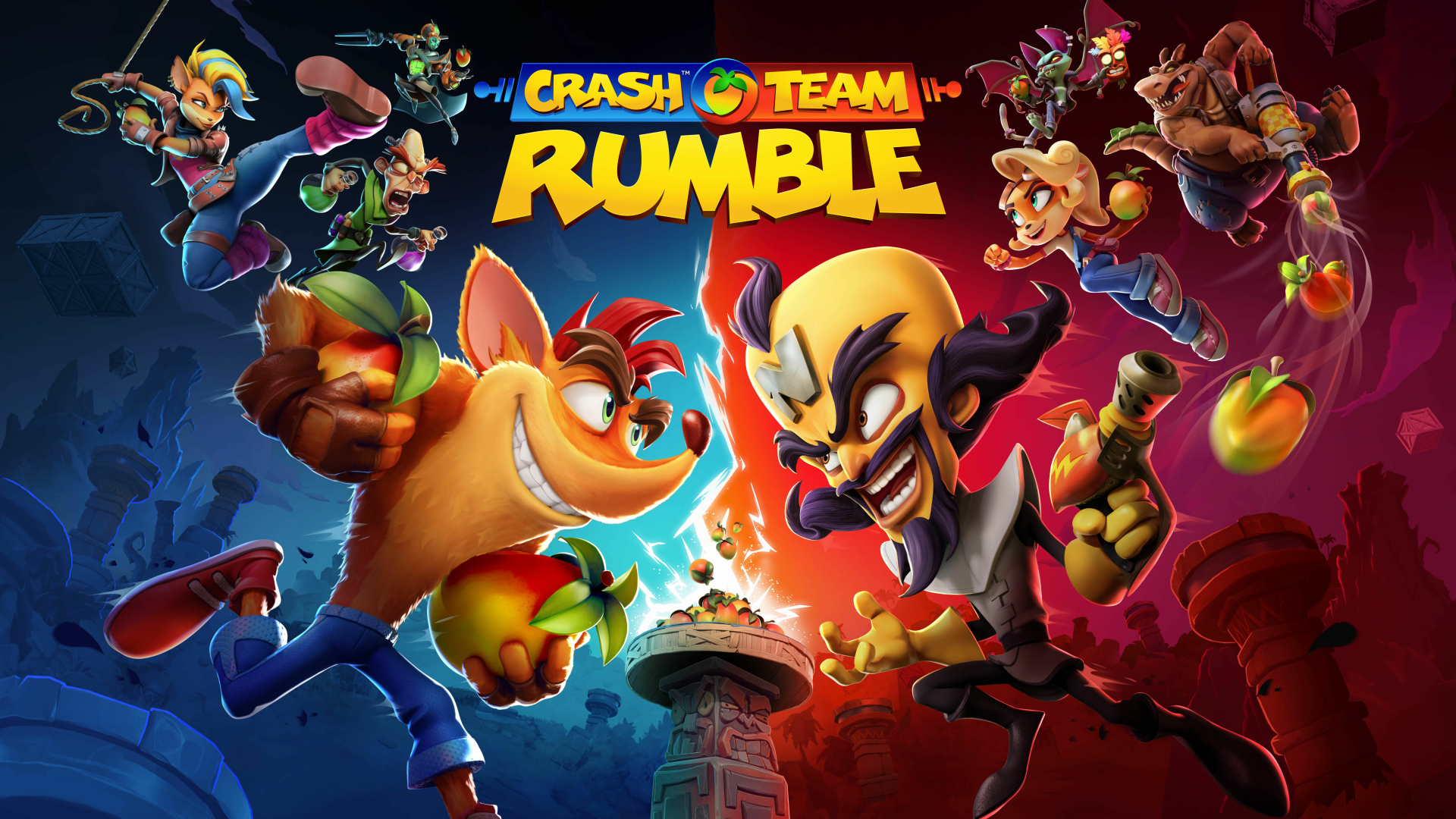 Crash Team Rumble reminds us of Crash Bash. Now people diss Crash Bash but not us. X35 Earthwalker enjoyed Crash Bash. Sometimes it's good to have party games. Not a huge story with a full adventure. Just games and options. Mario has Mario party. So why not? The questions are what are the games exactly, if there is multiple? How many areas? The character cast?
It currently looks like one game mode. Collect the most wumpa fruits in your drop off zone while fighting off the other team. There's key points around the map which when secured can help your team bring home the victory or should we say 'W'. Crash Bandicoot, Neo Cortex, Coco, Dingodile and Tawna are confirmed. Each character has their own unique skills, which is good as there are character roles.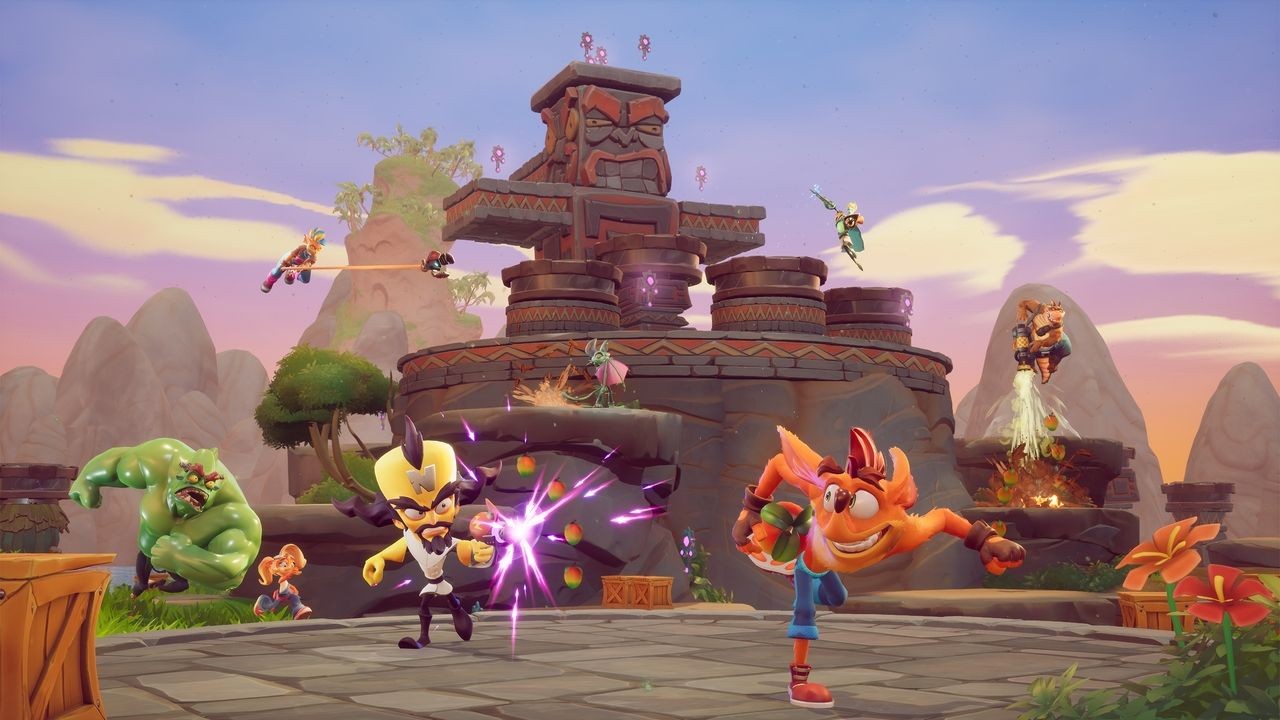 There's scorer, blocker and booster. Scorer job is to collect the wumpa and bring it to your wumpa bank. Blocker job is to protect your wumpa and stop the other team from scoring. Booster job is to get those gems which increase the teams wumpa score and they can activate 'relic stations' to get the advantage of course.
We checked out some Crash Team Rumble gameplay and it's what we expected so far. Tiki towers, Calamity Canyon, Just beachy all look cool and are what you'd expect from a Crash Bandicoot world. Now of course there's more options available based on their world. We are getting some Crash Bash feels. There's multiple ways to ruin Crash Team Rumble. There's also a simple way to make this game fantastic. Graphics are excellent and what we expected.
Overall Crash Team Rumble does look like a good game. We have some expectations for sure and hope to see it do well. We won't say much as there's more to see. The developers 'Toys for Bob' have done a good job so far but it's not enough right now. We need to see more. Make this good. X35 Earthwalker will keep an eye open for this game. Now Crash Team Rumble may have wumpa fruits as the goal but it's not fruity enough for… the 'Earth Walk!'
For more information check out the link below: