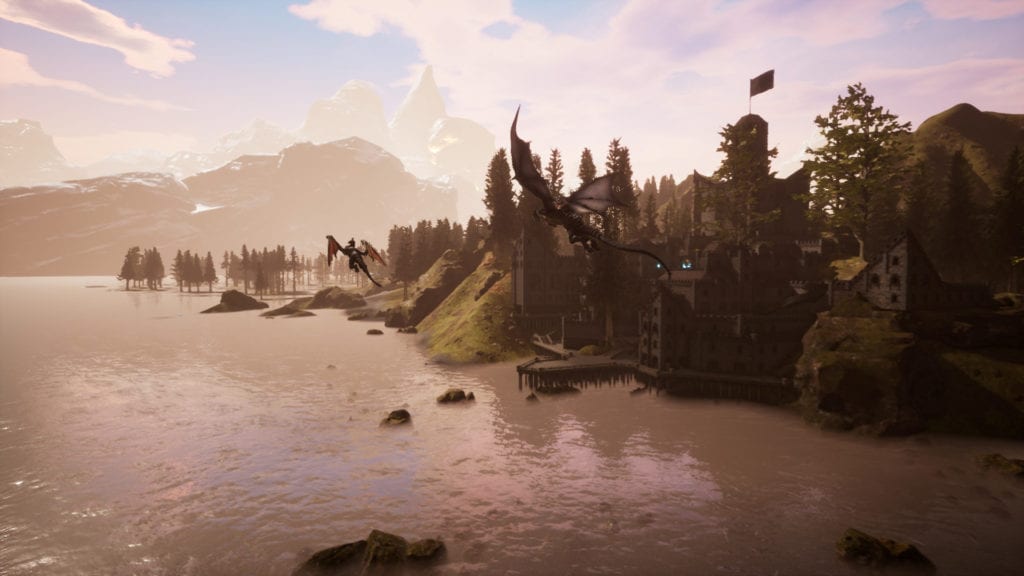 Citadel: Forged with Fire is a new Massive Multiplayer Online Role Player game developed by 'Blue Isle Studios' and 'Virtual Basement LLC' but published by just 'Blue Isle Studios'. Citadel: Forged with Fire is said to be coming out the 1st of November 2019 on the Xbox One, PS4 and PC. Games like this has lots to think about. Let's take a look.
Citadel: Forged with Fire takes place in the magical but dangerous world of Ignus. There is a bit of information. Ignus is in an inter-kingdom conflict. Want to know more about what's happening? Then the play the game for yourself you free loaders. We don't see you donating. Anyways. You enter Ignus as a new apprentice of the magic arts. So no, you aren't a boss in this world, you are new, learning and need to get much stronger.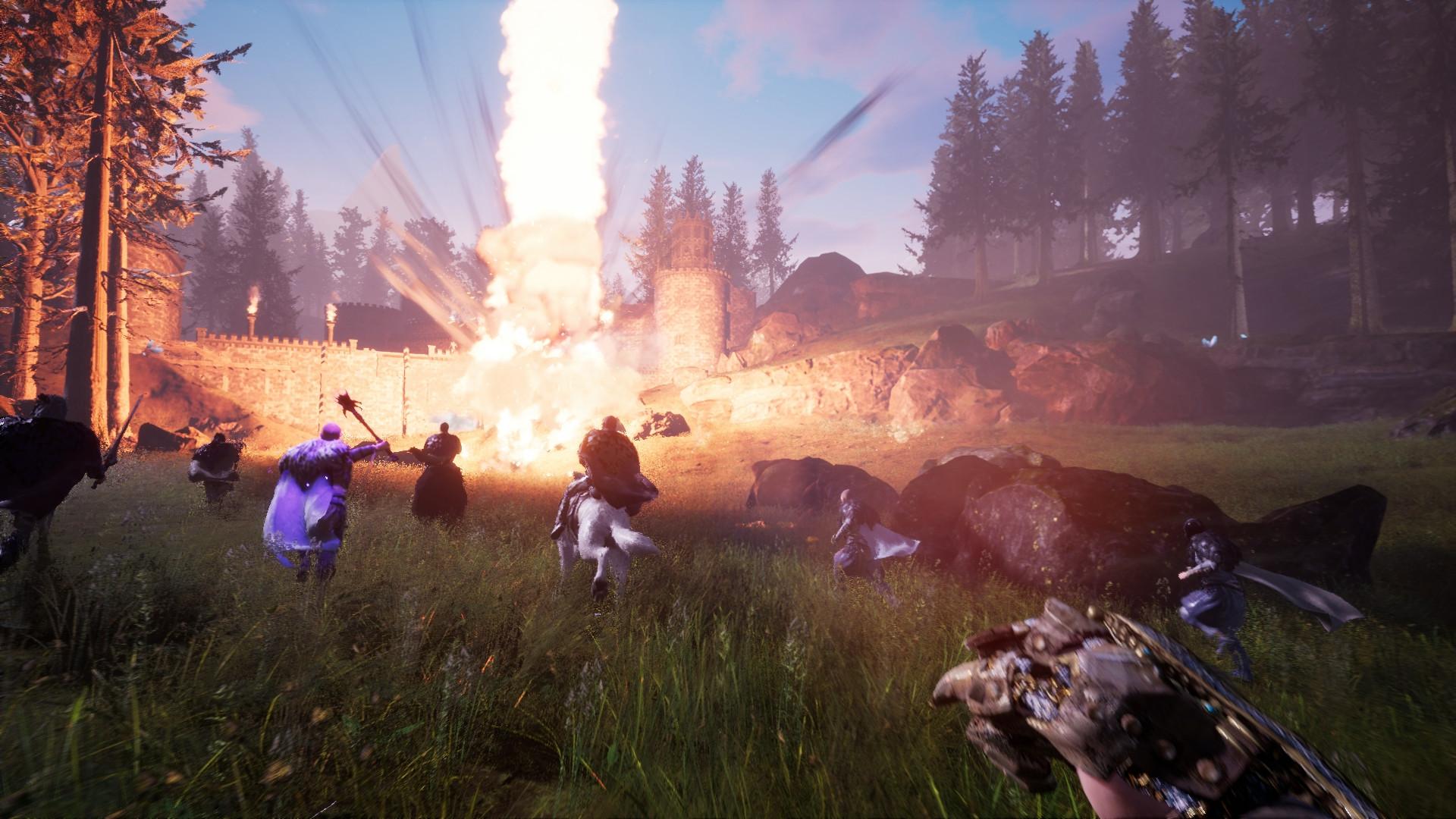 So what's the goal in Citadel: Forged with Fire? You need to make a name for yourself. In this world players can do whatever they want really. You can make your own destiny. In the land there are ruling houses. You need to achieve notoriety and power among them. They need to hear about you. Who knows they might try to sign you up. You could be a very dishonest who messes with both friend and foes, you can explore unknown territories and who knows might discover some new history or new cool treasure.
Players can get a bit of their minecraft on as you can build large structures and huge castles. So literally get creative and build something that like and stands out. In Citadel: Forged with Fire you can face dangerous and powerful creatures and even tame them. Imagine riding and chilling with a giant lizard creature. You can also be a bounty hunter technically. You can be the player who's known for hunting other players. That's cool. Then again you won't be the only player hunting. You might be new and some experienced player comes up behind you in the woods and then… let's leave it there.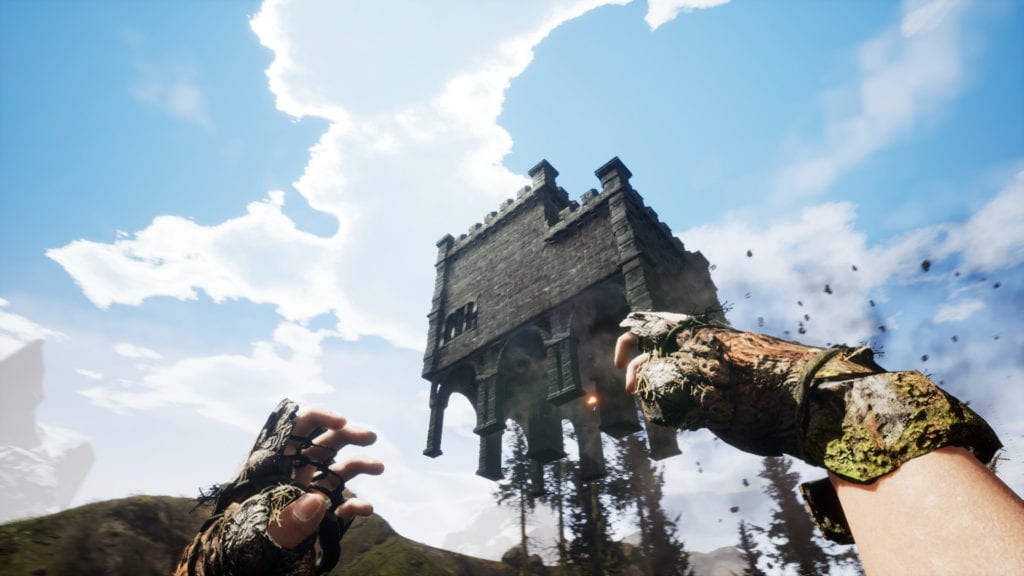 The castle building in Citadel: Forged with Fire is actually real deep though. You use a build editor which has been described as flexible and easy to use. You can and will need to put in magical structures and more to defend your castle as other players can invade yours. So use attack towers, respawn stones, defensive shields, mana pools and more. Do not let your invaders have an easy time. You can unlock new building features and fortification materials as you level. They claim to have many materials so get creative. Oh and don't forget to raid other players castles too.
We checked out some Citadel: Forged with Fire gameplay and it's what we expected, especially from a game of this genre, except for the fact that it's primarily first person from the looks of things. We like the variety of creatures and monsters around from birds, ice monsters, what looks like demons, ogre creatures and more. Battles between castles working together in a team looks like they work very well here in Citadel: Forged with Fire. We need to see dragons though as we like dragons. We hope there's a much greater range of magic than what we have seen already. Lastly we find the whole use a broomstick in order to fly doesn't fit the game. They could have provided another means of flying but the broom is a "no" for us.
Overall Citadel: Forged with Fire looks like an alright game so far. Not much information on the level up system and the magic itself but a games allowed to have it's secrets. The graphics look good, the sounds seem good. There's good levels of character customisation so check that out. The developers 'Blue Isle Studios' and 'Virtual Basement LLC' have done well with this game. We at X35 Earthwalker are going have to see what Citadel: Forged with Fire has to offer gamers. Now Citadel: Forged with Fire may have magical might but even that is no match for… the 'Earth Walk!'
For more information check out the link below: