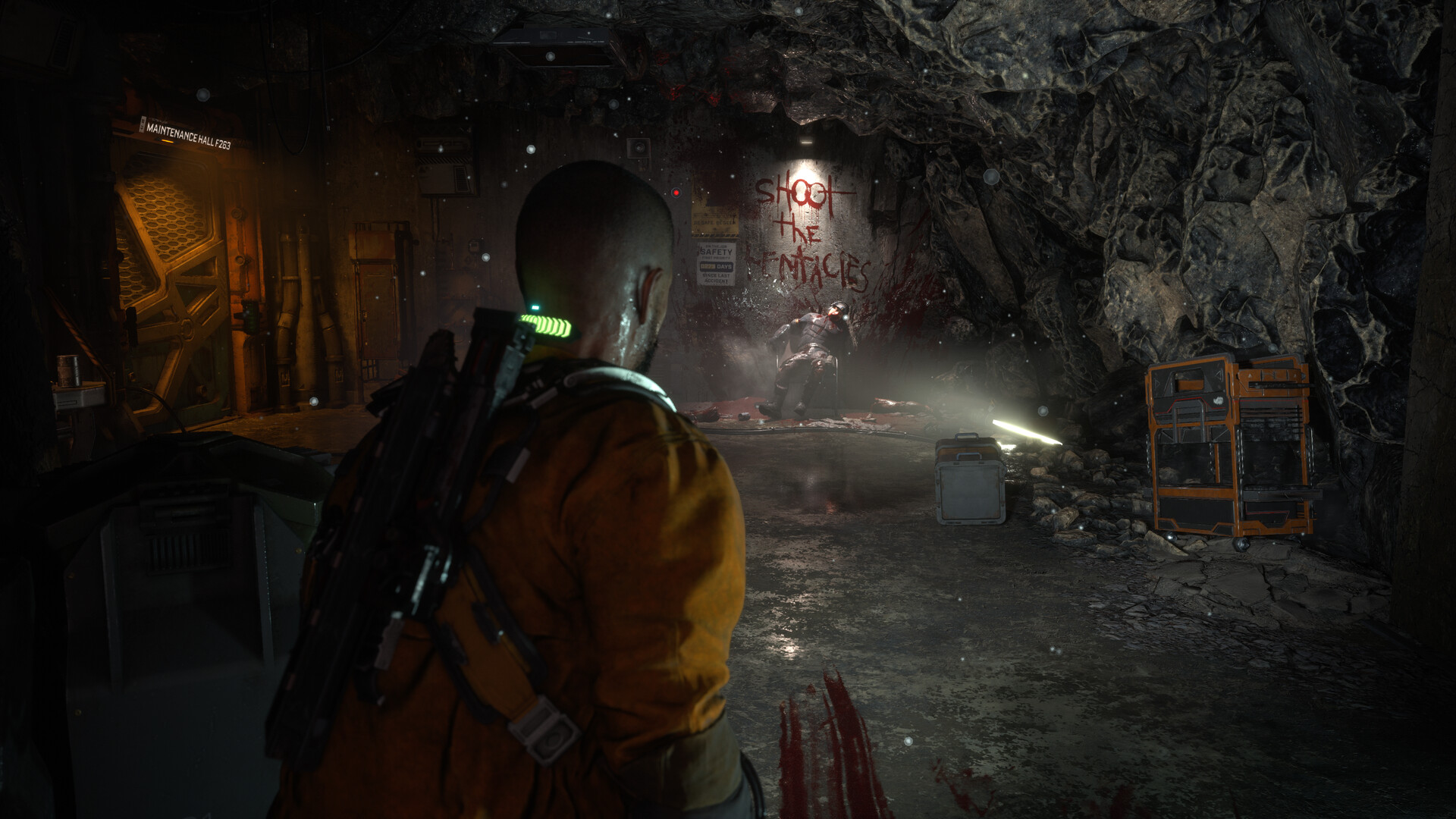 The Callisto Protocol is a survival horror game developed by 'Striking Distance Studios' and published by 'Kraft'. The Callisto Protocol is said to be coming out out the 2nd of December 2022 on the Xbox Series X/S, Xbox One, PS5, PS4 and PC. The Callisto Protocol is aiming to set the standards and bar for survival horror games. X35 Earthwalker will know if it can succeed or not. Let's take look.
The Callisto Protocol takes place on the moon… Jupiter's moon called… Callisto, It's the year 2320. So a little bit ahead of where we are right now. The action takes place in prison. Maximum security black iron prison. It's another day in good ol prison when inmates start transforming into horrible creatures. There's screaming, panic, running, death and chaos everywhere. Players control a scumbag called Jacob Lee. Surviving is priority one right now.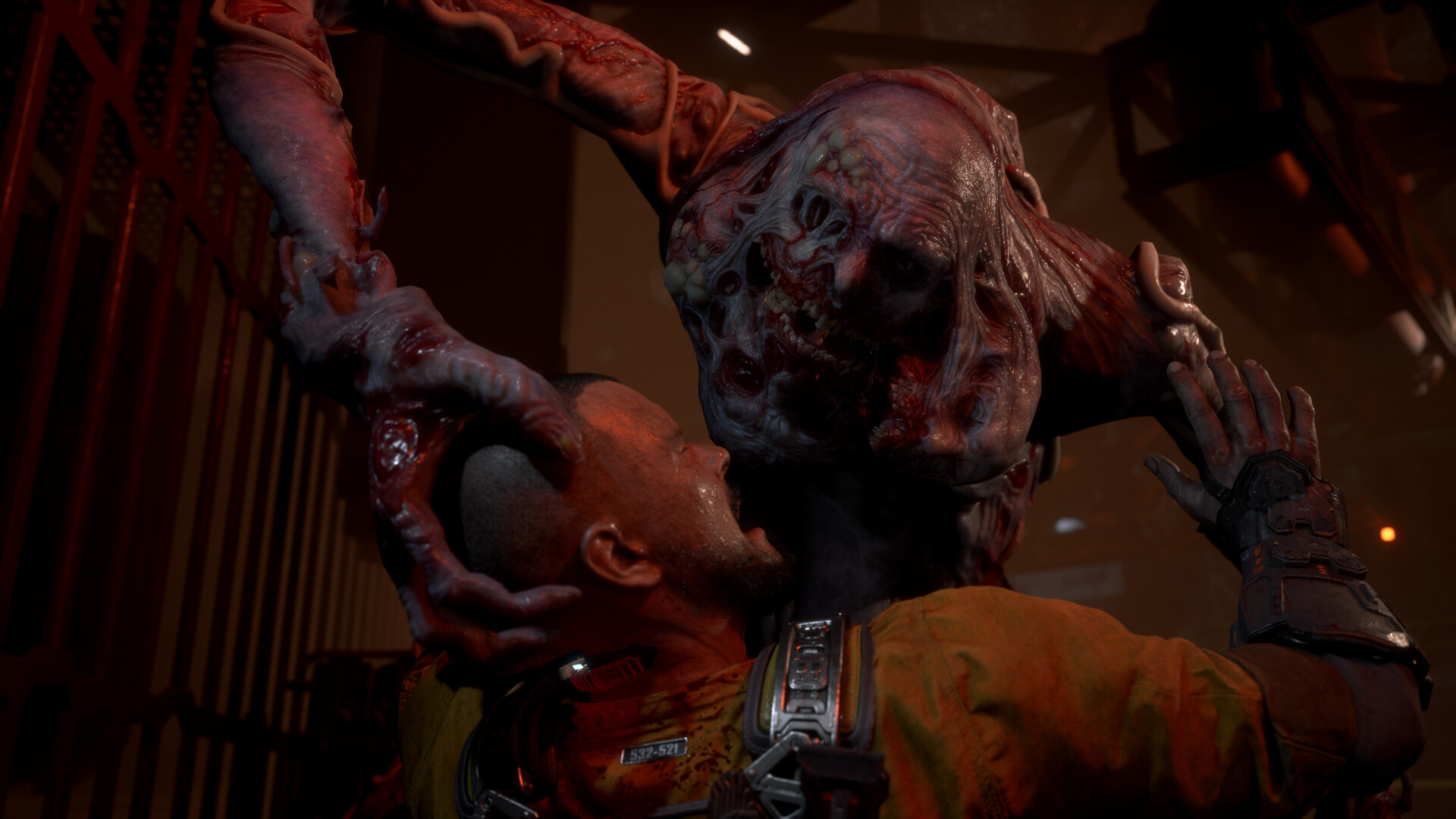 Now off course everyone when they learnt about The Callisto Protocol or saw it, they thought of Dead Space. Understandable for sure. Gamers loved Dead Space. Gamers wanted a sequel. So many are welcoming The Callisto Protocol and treating it like the sequel they never got. Being compared to Dead Space is a good thing. It's futuristic, a survival horror, dark, humanoid creatures, space suits and more similarities. In Dead Space it's 'shoot the limbs' but in The Callisto Protocol it's 'shoot the tentacles'. We like that.
There's off course something messed up happening in black iron prison. Inmates don't just turn into monsters for no pure good natured reason. Discover these secrets which have been described as disturbing. The worst part?… Is that it looks like it's under the surface of Callisto. It's going to get dark. This means, expect loads of silence, jump scares and some… dead space. The official website describes The Callisto Protocol horror as "Blending atmosphere, tension, and brutality with terrifying moments of helplessness and humanity". We did wonder about this. The balance between atmosphere, tension and enemy encounters is important. A game like The Callisto Protocol needs many enemy encounters but there needs to be constant tension and the feeling that you are really never safe. Jump scares have to be majority good ones with a few cheap ones. We will leave this matter here.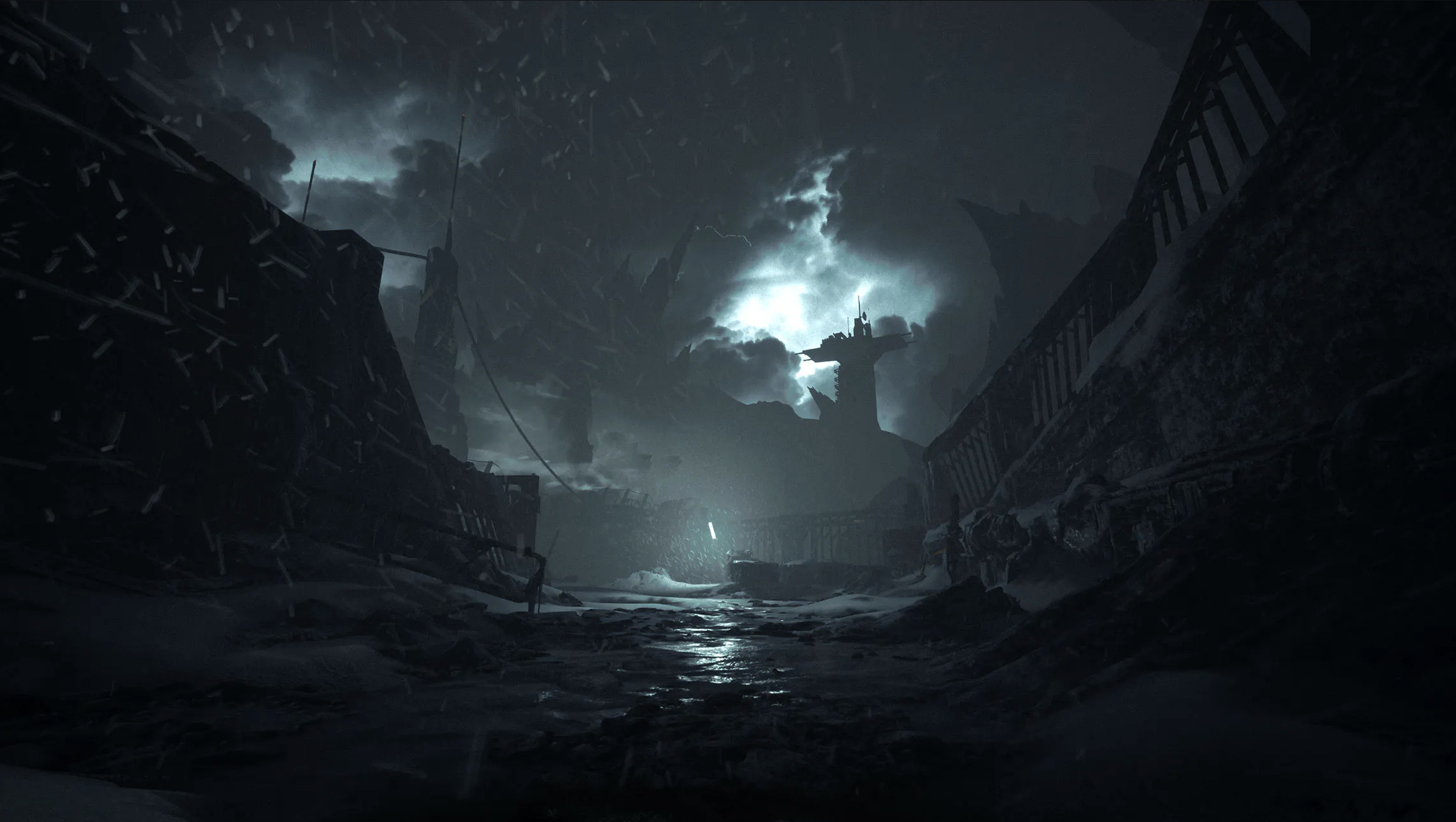 We checked out some The Callisto Protocol gameplay and it's what we expected. If you enjoyed Dead Space then you will most likely enjoy The Callisto Protocol. Unlike Dead Space though, The Callisto Protocol has more emphasis on both long and close range combat. You will need to get up and close to your enemies at time and literally fight back. The enemies are said to 'rapidly evolving creatures.' We want to see how they apply this mechanic in the game. Hopefully they do it much better than Phoenix Point did. Players will be proper scavenging for gear, weapons and even abilities. The Callisto Protocol has also stated it has "a pulse-pounding story where unspeakable horrors lurk around every corner". We won't them to stay true to this.
Overall The Callisto Protocol looks like it's going to be fantastic game. The developers 'Striking distance studios' have to be trash at their job to mess this up. We like the tactical side of The Callisto Protocol with regards to the targeting tentacles, appendages, cutting off legs and destroying limbs. Players will need to not panic and have precise aim. We will see if The Callisto Protocol will set the new bar for survival horror or fail. The developers 'Striking distance studios' have done an excellent job so far. We at X35 Earthwalker are definitely looking forward to this game. Now The Callisto Protocol may have a deadly, dark, disturbing world but it's still too tame for… the 'Earth Walk!'
For more information check out the link below: