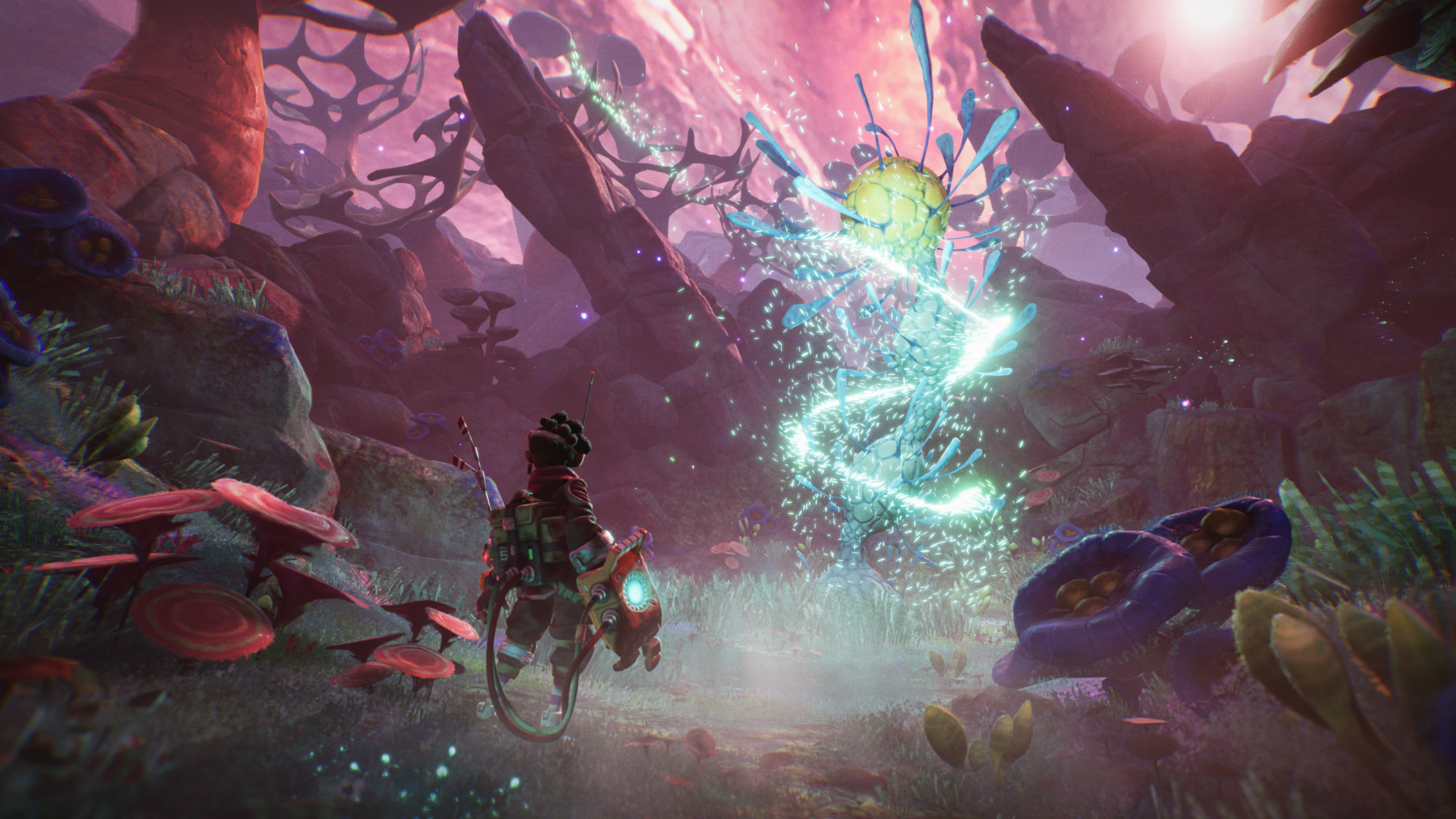 The Gunk is a new third person action adventure game developed by Image & Form Games and published by 'Thunderful'. The Gunk is an Xbox exclusive and said to be coming out September 2021 on the Xbox One, Xbox Series X and Windows 10 PC. The Gunk is clearly going to be an adventure and there's something strong going on with this planet. Let's take a look.
The Gunk is about two space haulers (scavengers) who make a living by travelling from planet to planet looking for cool and valuable resources they can harvest and off course sell. This isn't paying out too well but everything changes when they land on a new planet. The planet from a distance does look lifeless and dull but once they get there, they discover that a gunky substance which is actually a slimy parasite is actually destroying and covering up the colourful and vibrant world. This planet I cursed and dying. It's up to you to help… or is it?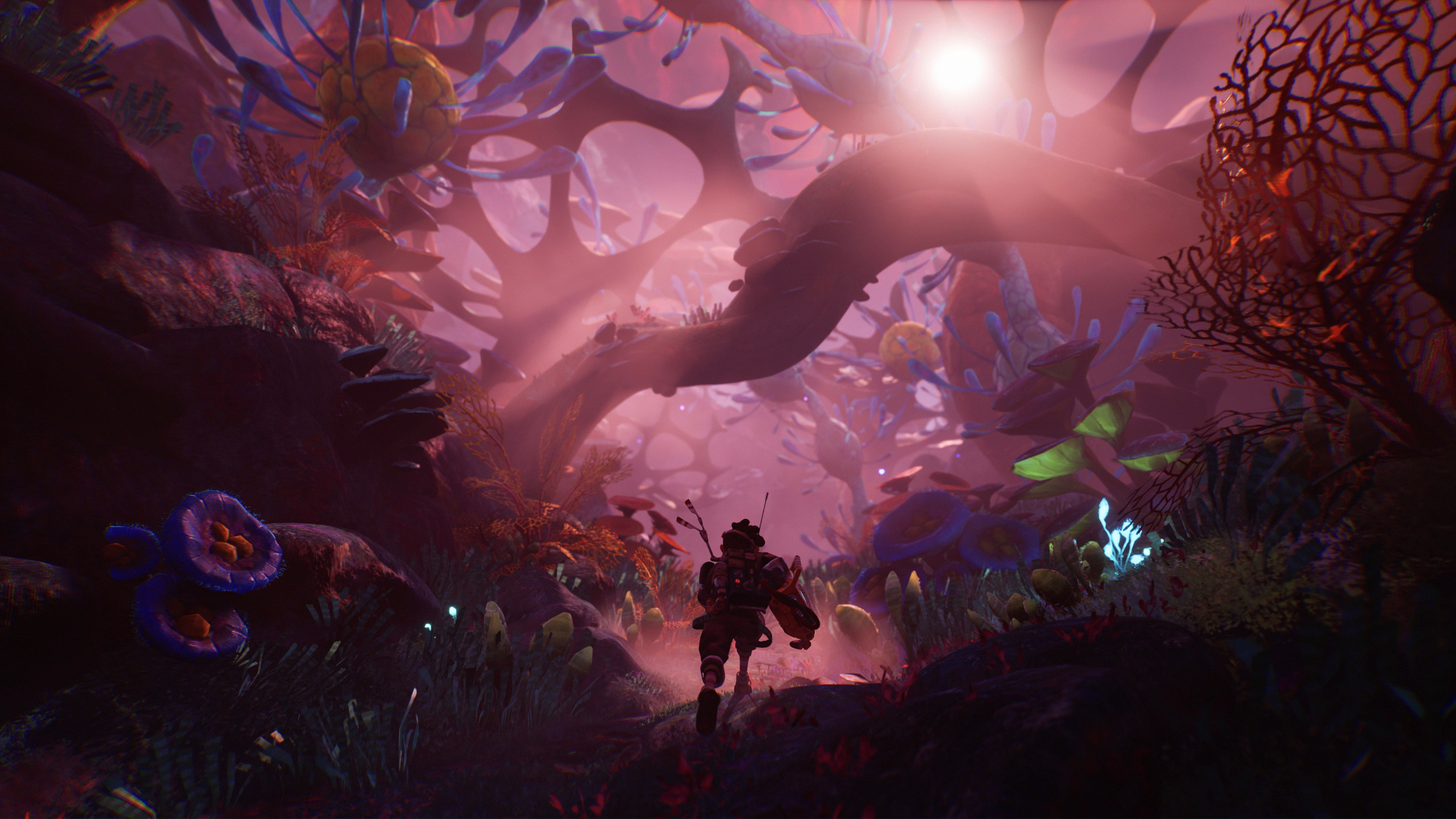 Here's the problem and it's what's causing issues between the two friends. One wants to help this planet and do something about the situation while the other believes it's not their problem as it's not their planet and they are just here to try and make money. The developers said this about The Gunk, "To be honest, the game has frightened me many times." and "Here's a game about really scary stuff, slimy things and real conflict." A game like this has potential to be scary. We hope they explore horror attributes in this planet.
You decide to help the planet after learning more about it. That there was a civilisation here and it's off course ruined and destroyed by this gunk parasite. Now how do you deal with the Gunk? You use your vacuum like device and suck it all up. You ain't running away from the gunk, you're going towards it. Now whether there's a limit to how much you can suck up isn't clear. Maybe players will need to use something to destroy the gunk since it has been identified as an enemy. Do not take the Gunk lightly. The Gunk can hurt you and some creatures are hostile too.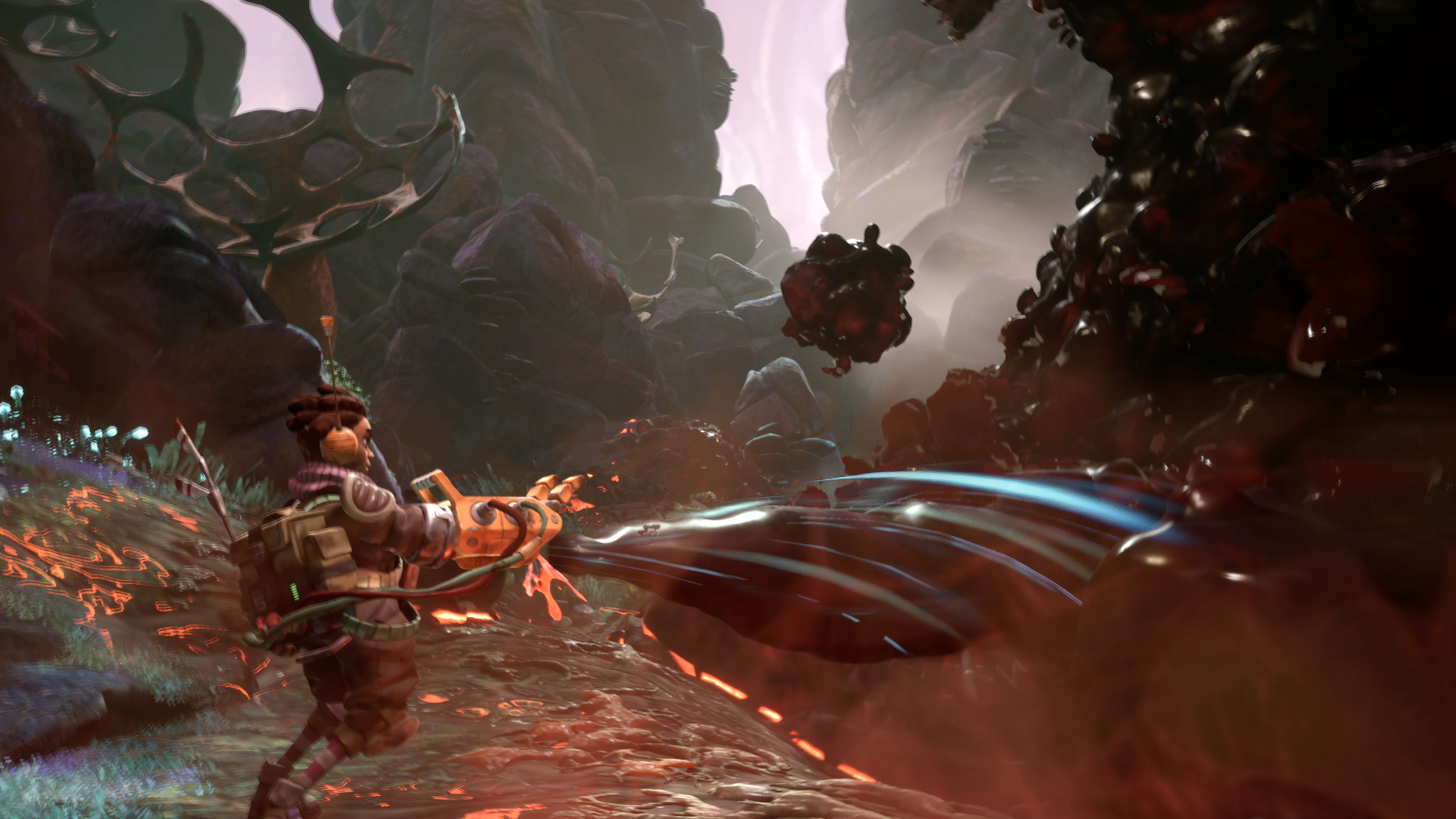 We checked out some The Gunk gameplay and it's looking really good. It's definitely an adventure. There's a mystery, a broken civilisation, a mysterious gunk parasite. There's quite a bit to discover and solve. There are enemies in The Gunk and they seem very hostile. They aren't plentiful though. This game needs enemies besides the gunk but they need a good amount of frequency. Action is needed so we hope there's enough combat and encounters. The whole reason for the two space scavengers to be at conflict with each other or should we say disagreement concerning the planet comes down to a sense of duty, realisation, kindness of the heart. We like conflict with good meaning that's realistic. The game does need to be more interesting. It feels more like exploration mostly right now. It needs something more explosive involved.
Overall, The Gunk looks like good game. It isn't a simple run and jump and open doors type of adventure. There's mystery, danger, conflict, scares, basically more going on that initially thought. It's not a just a blob you have to suck up. The graphics look very good and we are liking this colourful and creative world with great visuals which will be better on the Xbox Series X with the raw power. The developers 'Image & Form Games' have a done an excellent job with this game. We at X35 Earthwalker will have to see more of what's going on but liking what's already been seen. Now the Gunk may have a gunk parasite but even that's insignificant when compared too… the 'Earth Walk!'
For more information check out the link below: