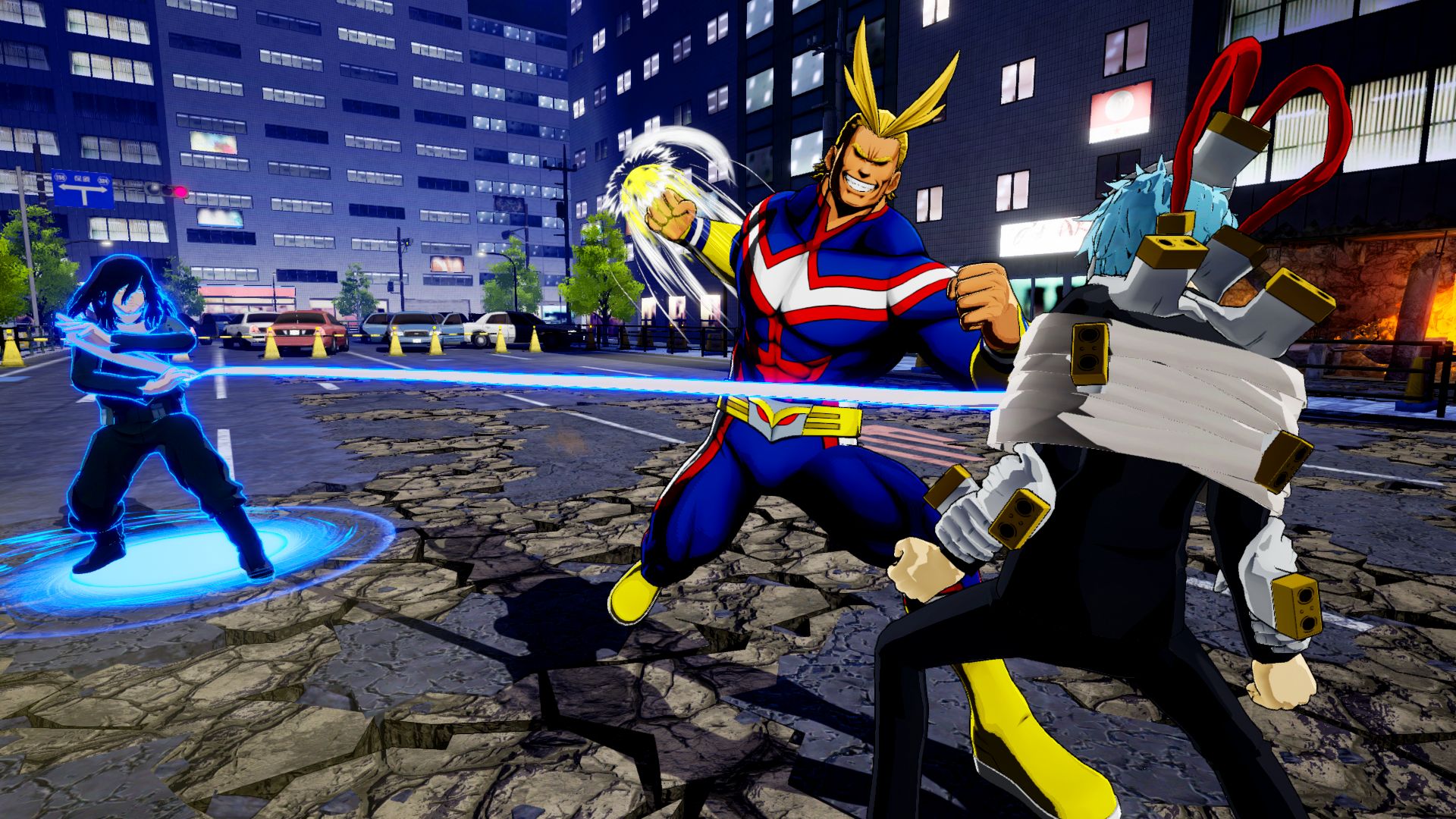 My Hero One's Justice is a new action fighting game developed by 'Byking' but published by 'Bandai Namco'. My Hero One's Justice is coming out the 26th of October 2018 on the Xbox One, Nintendo Switch, PS4 and PC. Fine we'll say it… Plus ultra. Let's take a look.
If you couldn't figure it out (get out from under your rock) My Hero One's Justice is a fighting game of the popular anime called 'My hero academia'. That's right so all the popular characters, both hero and villain are here and ready to clash big time. Is there a story yes, and players can experience both sides. Basically players must fight for the justice you want. So if what you want is for the heroes to defend those in need and prevent evil or be the source of evil and cause massive destruction, then well you must fight for it.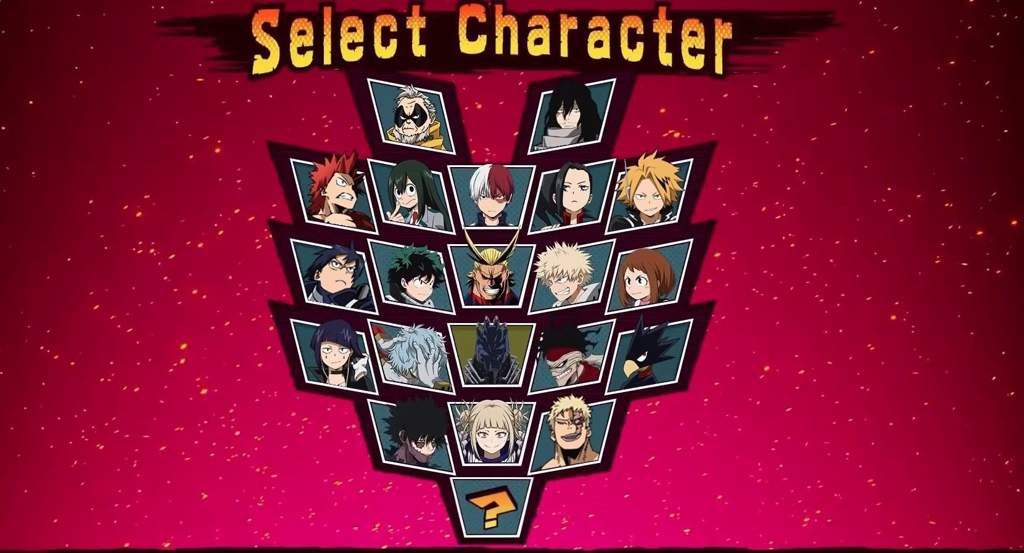 So pick the character you want and bring your justice to life in My Hero One's Justice. Off course if you are Tomoura shigaraki and want to cause trouble then expect All might and Izuku Midoriya as obstacles. Also if you are a hero like Shoto Todoroki and want to save the day well, what makes you think the bad guys will let you? So expect many characters like Shota Aizawa, Tenya Lida, Ochaco Uraraka, Katsuki Bakugo, Chizome Akaguro (hero killer stain), Himiko Toga, Dabi and more. Players can even play as Endeavor who is available only to those who pre-order.
Now players can use almost anything in the battle field to their advantage. For example the environment is destructible so destroy buildings and walls to make extra paths, cover to use or to extend combos. So even get use to using the buildings and walls. My Hero One's Justice also allows sidekicks. You can have two sidekicks and like in other beat em up games can be used to make powerful attacks, extend combos, interrupt enemies or even as a distraction. Strategy is needed here so experiment and find out what works.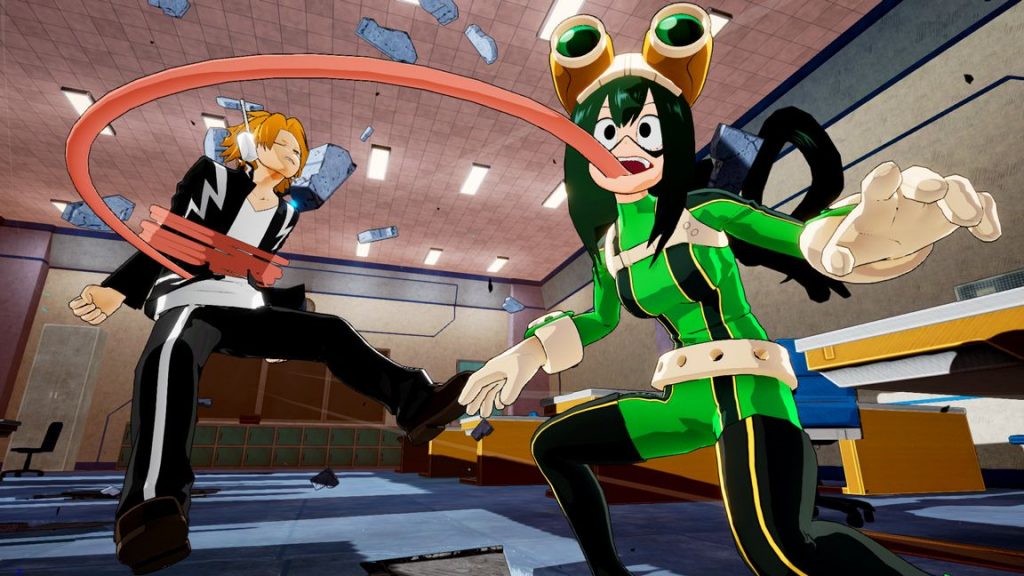 Off course a fighting battle game like this will have online combat. So Detroit smash heroes and villains from around the world to make it clear who's better. If you are really competitive, then check out the leaderboards and fight your way to the top earn the right to call yourself the number one villain or hero. Not that it matters as neither number even stands a chance against X35 Earthwalker. Rumour has it that both All might and All for one got one shotted by X35 Earthwalker himself.
We checked out some gameplay and it looks fast paced. Characters can dash around; however Tenya's dash lasts longer and stronger (as it should be). Players as we mentioned can fight along walls, get into the air, evade projectiles, combo like crazy and use powerful ultimate moves (not sure if they are called ultimate or not). My Hero One's Justice so far does look very good, fun and action packed indeed. It is also quite clear that there are layers to the strategy and things can get sort of deep. So be prepared for that. Also there's some character customisation and cool and silly stuff you can add to make your character your own.
Overall My Hero One's Justice is looking good. The graphics are good, the sounds are good, the actions is smooth, the effects are cool, the locations and environments are familiar but we hope they get creative with the battle fields. More information concerning the story would be nice but let's stay patient. The developers 'Byking' did a very good job with this game. We at X35 Earthwalker are looking forward to seeing who will be on the receiving end of the United States of smash. Now My Hero One's Justice may be looking cool now but it's coolness is in fact lame when compared to… the 'Earth Walk!'
For more information check out the link below: