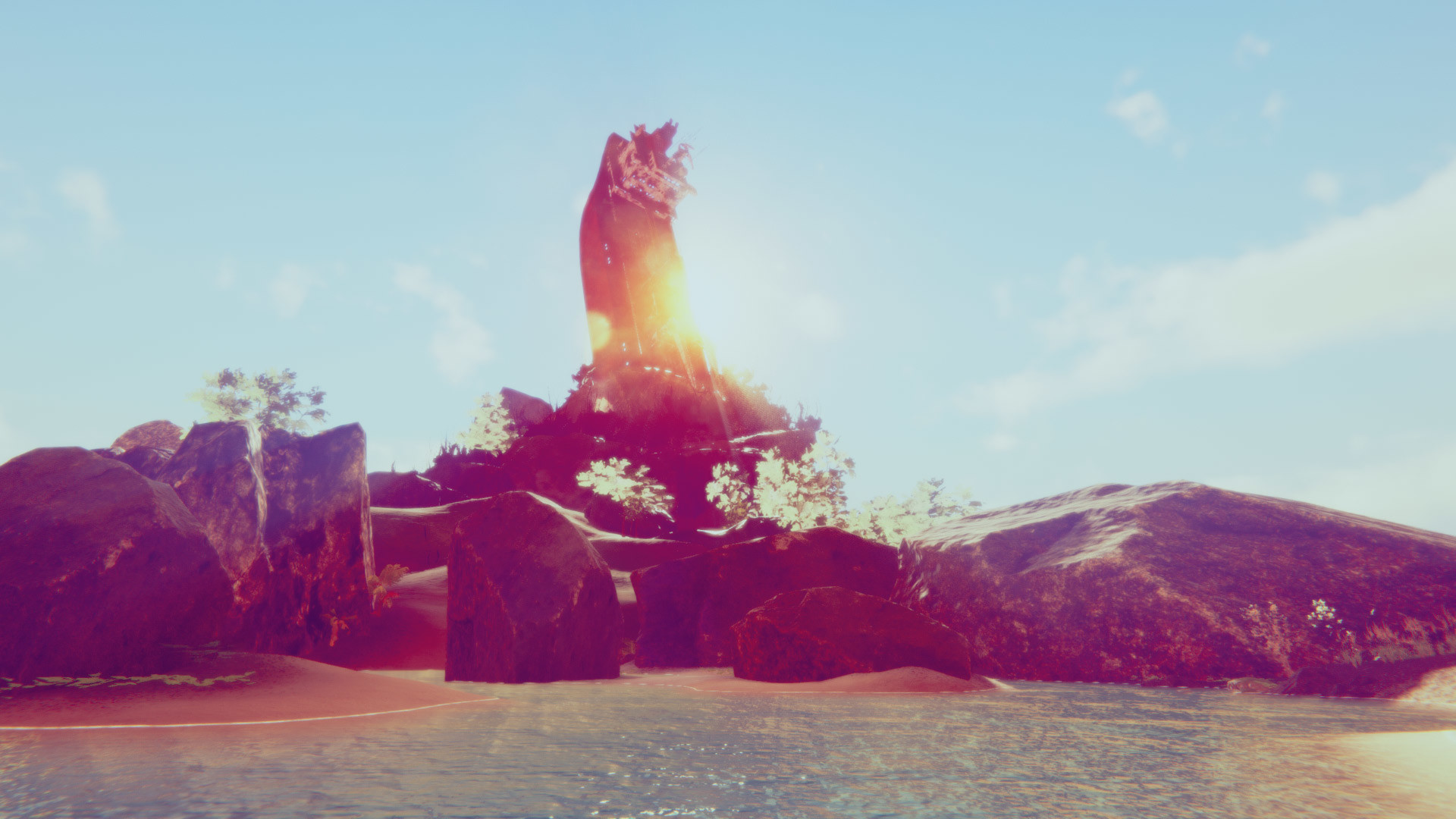 Lost at Sea is a adventure survival game developed by 'Studio Fizbin' and published by 'Headup'. Lost at Sea is said to be coming out the 15th of July on 2021 on the Xbox Series X, PS5 and PC. Being lost at sea is a whole problem in of itself but there's a bit more going on here. Let's take a look.
Lost at Sea is all about Anna. She is described as being in the later stages of her life. She is now alone though. Which is also a problem. So she's in a situation where she's going over her life, her memories. She has to construct her memories though. You must find objects and stuff of interest. Anna is basically thinking about her life and is now asking the question… "Did I do it right?" Many have asked that question but not all. So yeah, help Anna out. Lost at Sea style.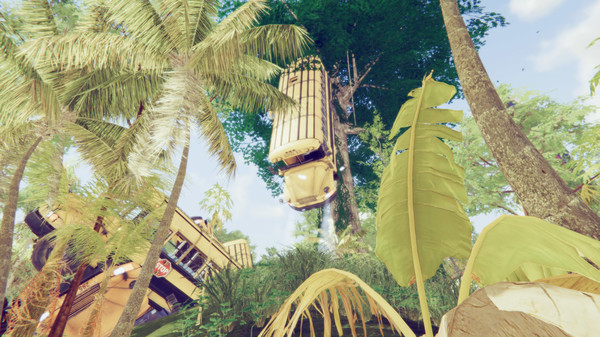 Now all this Lost at Sea action takes place on an island. This island isn't normal. There's different biomes on the island. Each biome represents a different phase of her life. Players have to explore each biome and phase of her life. This means solving riddles and piecing things together. This is all happening while Anna's fears are hunting you, chasing you. Your fears are here to prevent you from progressing and keep you in sorrow.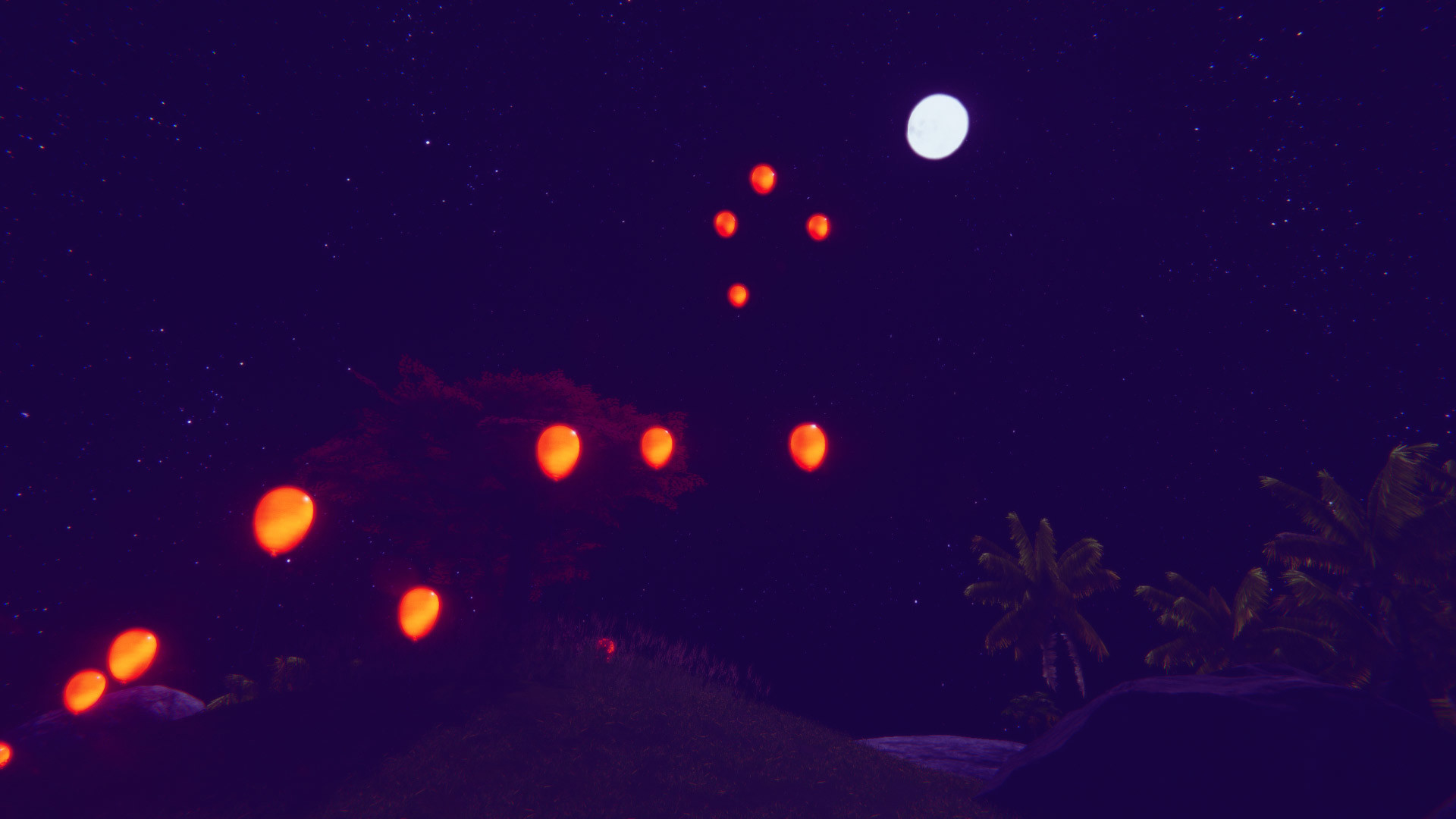 We checked out some Lost at Sea gameplay and it's what we expected. It's more like an exploration chill game with a big focus on emotions and feelings. A game that has some sort of lessons concerning life for players. This game is literally supposed not be about life. We at X35 Earthwalker will be the judge as to wether their advice is accurate or not. Players can take their time. We like the different biomes, the night sky, the lights and even the trees. There's differently some creativity here and we like that. Lost at Sea shouldn't have been described as an adventure game though.
Overall Lost at Sea seems like an average game really but with heavier content. We like the graphics and visuals. The theme is good but we hope it can be handled well. Nothing truly stands out about the game except that beautiful night sky with stars and the orange balloons. Lost at Sea can be great but we need there to be more. The focus should be on the fears and how it looks like a darkness. The developers 'Studio Fizbin' have done an alright job so far. We at X35 Earthwalker will just have see what Lost at Sea accomplishes. Lost at Sea may have questions about life but they don't understand life as well as… the 'Earth Walk!'
For more information check out the link below: