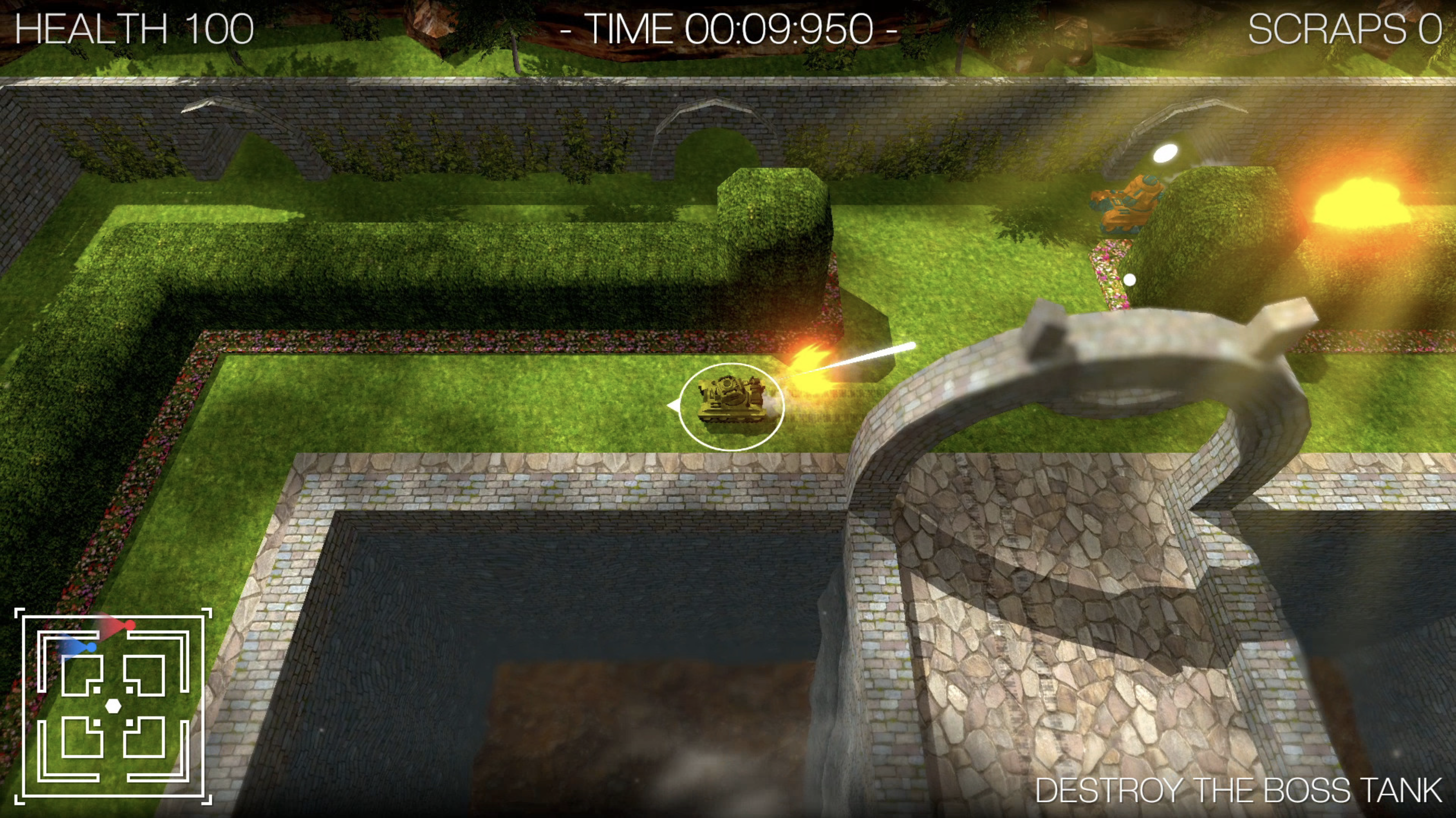 Arenas of Tanks is a action indie game developed by 'Petite games' and published by 'Ratalaika games'. Arenas of Tanks came out the 19th off August 2022 on the Xbox Series X, Xbox Series S, Xbox One, Nintendo Switch, PS5, PS4 and PC. arenas of Tanks is in a rough position. Being a friendly tank game that is. X35 Earthwalker will decide if it's the best or not. Let's take a look.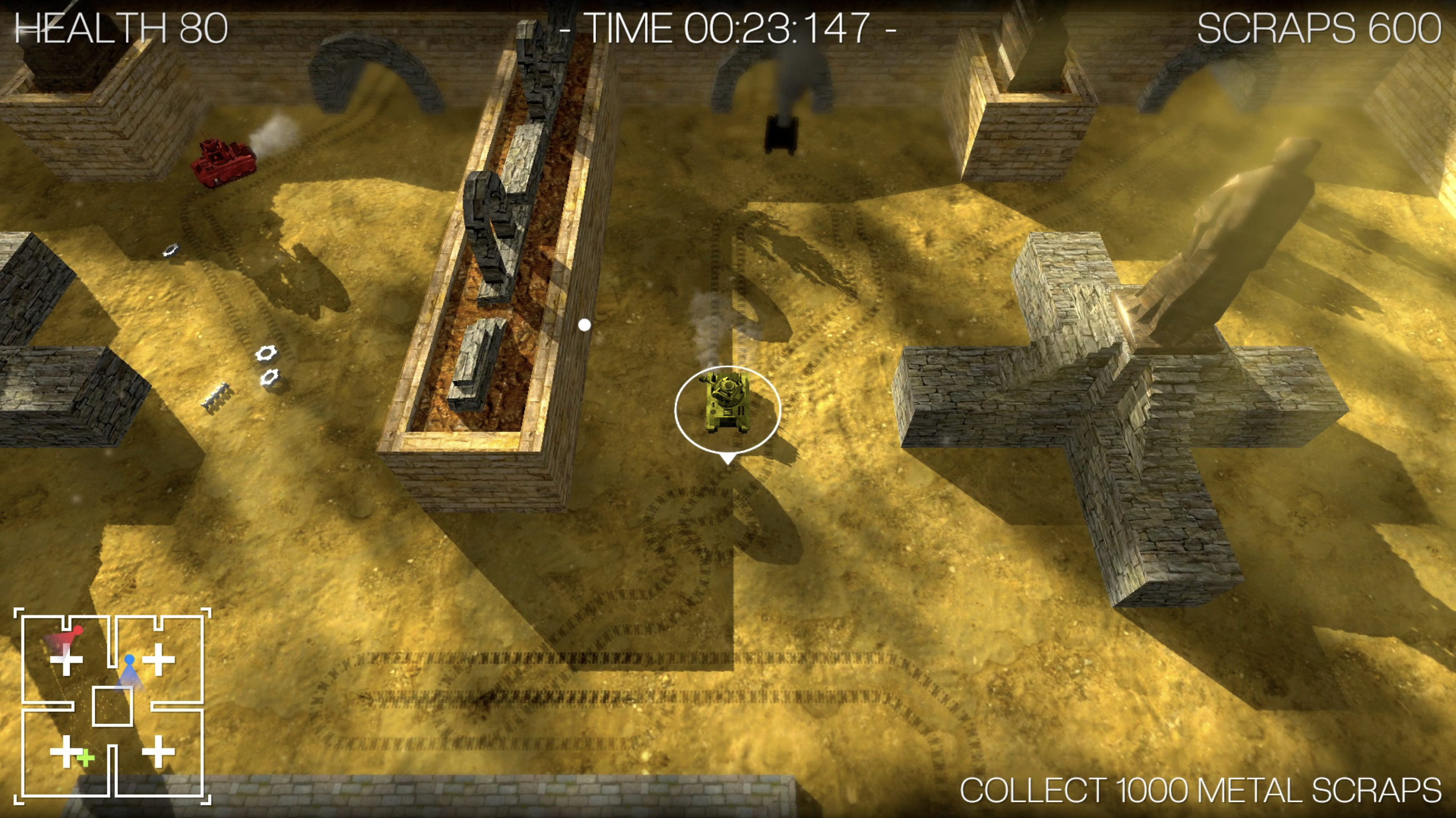 Arenas of Tanks is the newest friendly tank game. This is a difficult position to be in. That's because games like Arenas of Tanks remind players of Wii Tanks. Wii Tanks is the most popular and best rated game of all the tank games. Even the second latest called 'Tanky Tanks' which we wrote about and did gameplay on was close to Wii Tanks but not better for a couple of reasons. Read for yourself to find out. Regardless these tank games of this style will always be compared to Wii Tanks.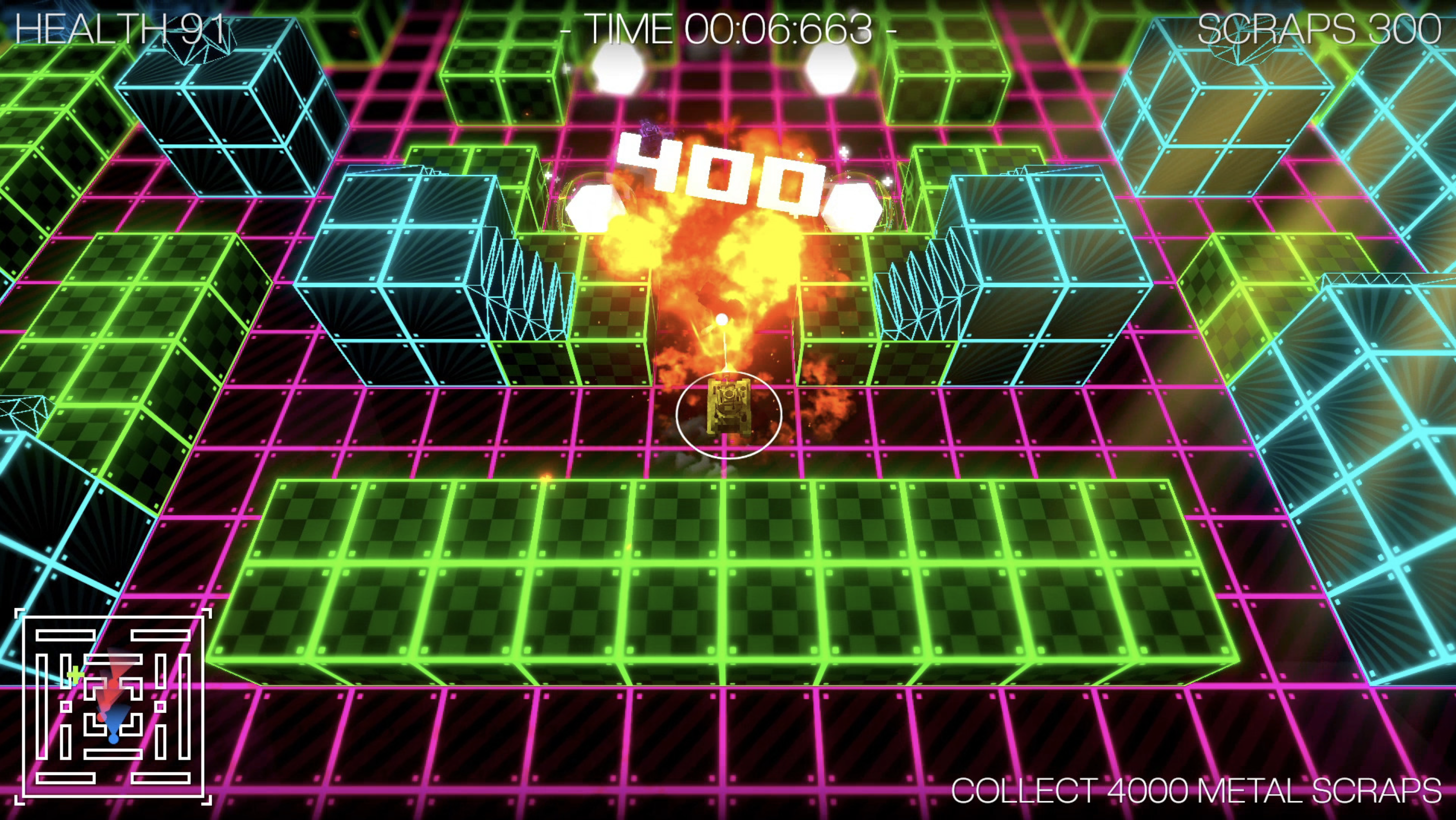 Arenas of Tanks is going in it's own path with this more bigger maps, moving camera and even requires a mini map to show you where you are and useful information. This is clearly different. Other from that. It's similar. Ricochet shots. Aerial view, multi coloured tanks who we believe behave differently, etc. We like the coloured tanks. Something that tanky tanks didn't do and it cost them. Players like colours.
There's an upgrade system. You can reduce your reload time, increase armour strength, make health packs more effective and increase your tanks speed. You need to collect and use scraps to do so. You can even purchase and get allied tanks to join you on the battle field. They have stats too. There's also objectives like destroy two tanks or collect certain amounts of scraps to collect all orbs or survive a certain number of waves of enemies. This is all new off course and we expect new stuff in this day and age.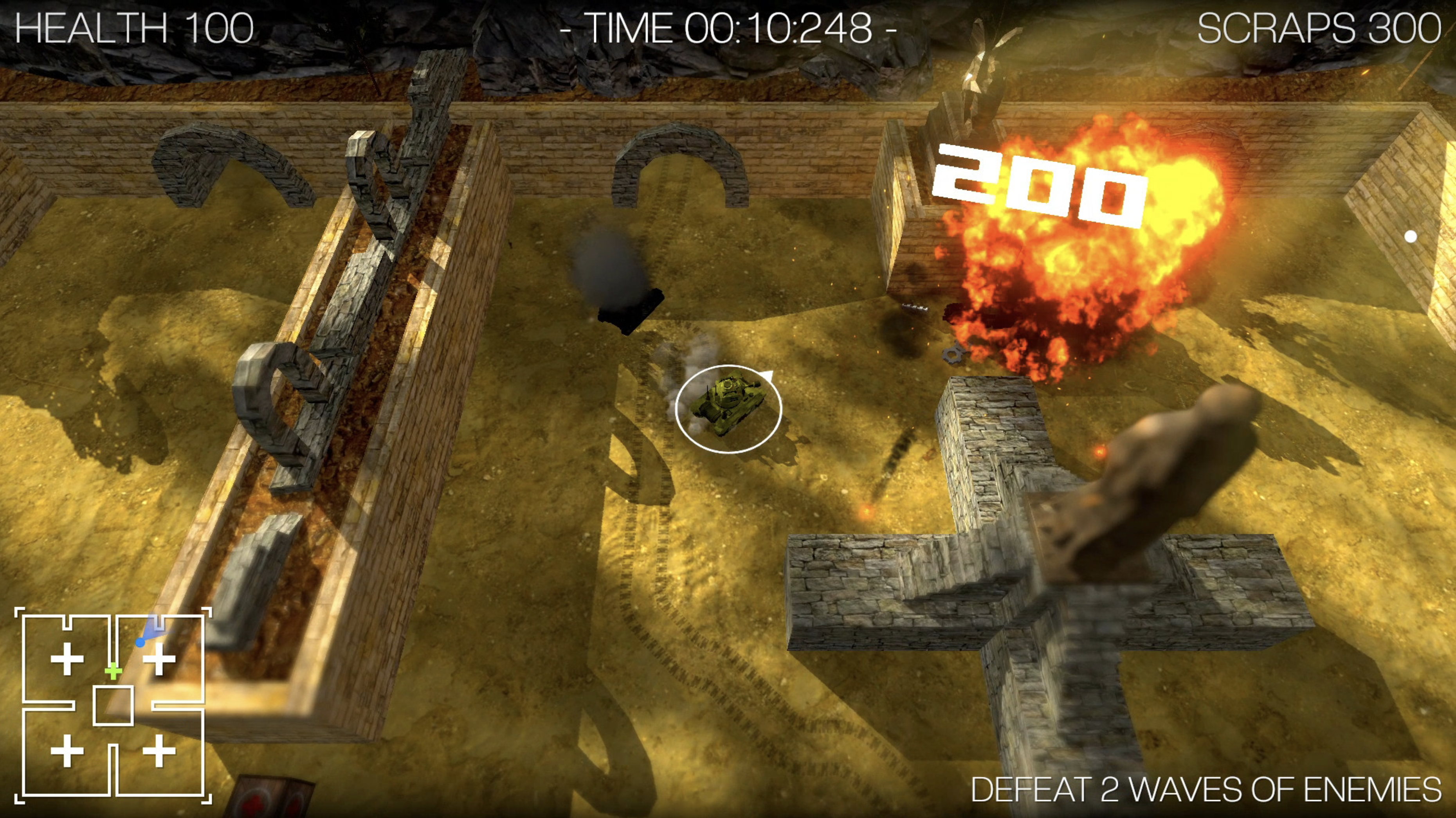 We checked out some Arenas of Tanks gameplay and it's not exactly what we expected. Even though there's some cool stufff going on here. Even the rounds you fire are higher speed too making things more intense and action. The biggest flaw here is that there's no co-op.Wii Tanks and even Tanky Tanks have co-op and you could play with someone. Arenas of Tanks has no such thing from what we can see. That's super lame. That alone makes this game less than Wii Tanks. When are game developers going to understand that gamers like to play with others and families like games with multiplayer.
Overall Arenas of Tanks looks like a very good game but no, it is not the best tank game. Wii Tanks is still king. We hope Arenas of Tanks gets a multiplayer mode. This game would be cool to play with others. So developers 'Petite games', hurry up and make things right. We want to play with others. If you don't… well let's just say maybe a cactus will come for you. We at X35 Earthwalker might have to keep an eye on this game. Now Arenas of Tanks may have scraps and upgrades but it's not enough for… the 'Earth Walk!'
For more information check out the link below: