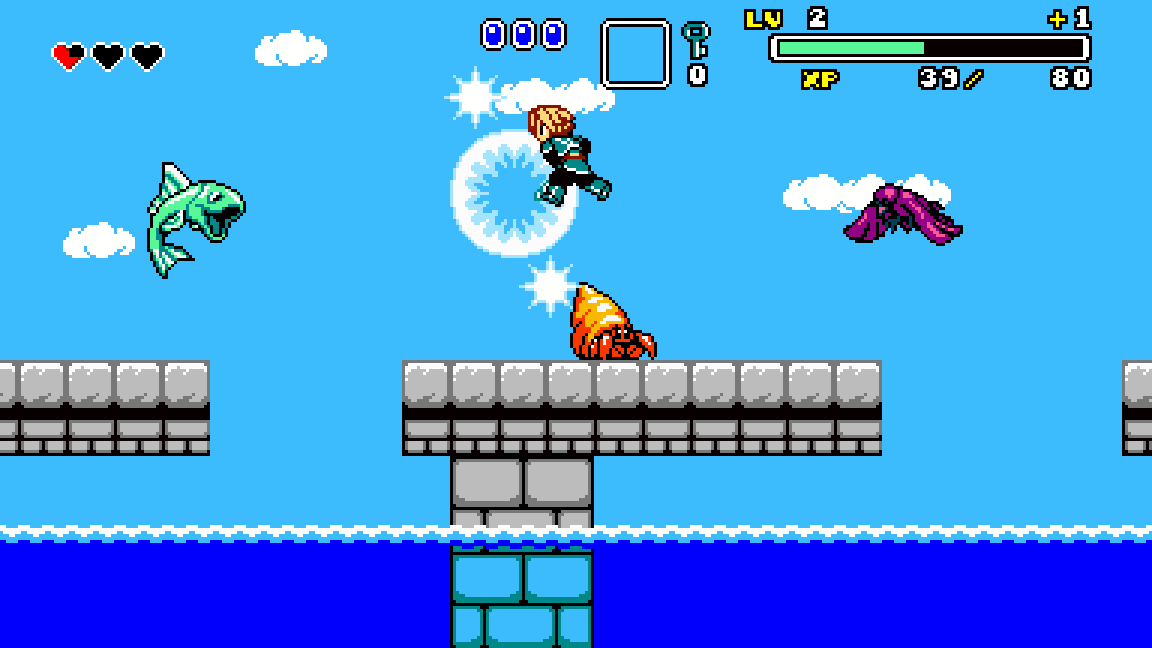 Aggelos is a 16-bit style adventure RPG game developed by 'Storybird Games' and published by 'PQube Limited' and 'Look At My Games'. Aggelos is said to be coming out the 12th of June on Xbox One and PS4 but already out on Nintendo Switch and PC. This game clearly has a particular target audience in mind. Let's take a look.
In the world of Aggelos there's a huge battle going on. Basically the battle takes place in a peaceful kingdom called Lumen. Beings from another dimension has shown up and are invading Lumen. So off course the hero must set out and defeat this evil threat. As you can see, the story is simple and traditional. Everything about this game is suppose to be about the old gaming days. From one look you could tell this was 16-bit styled. That's what Aggelos is all about.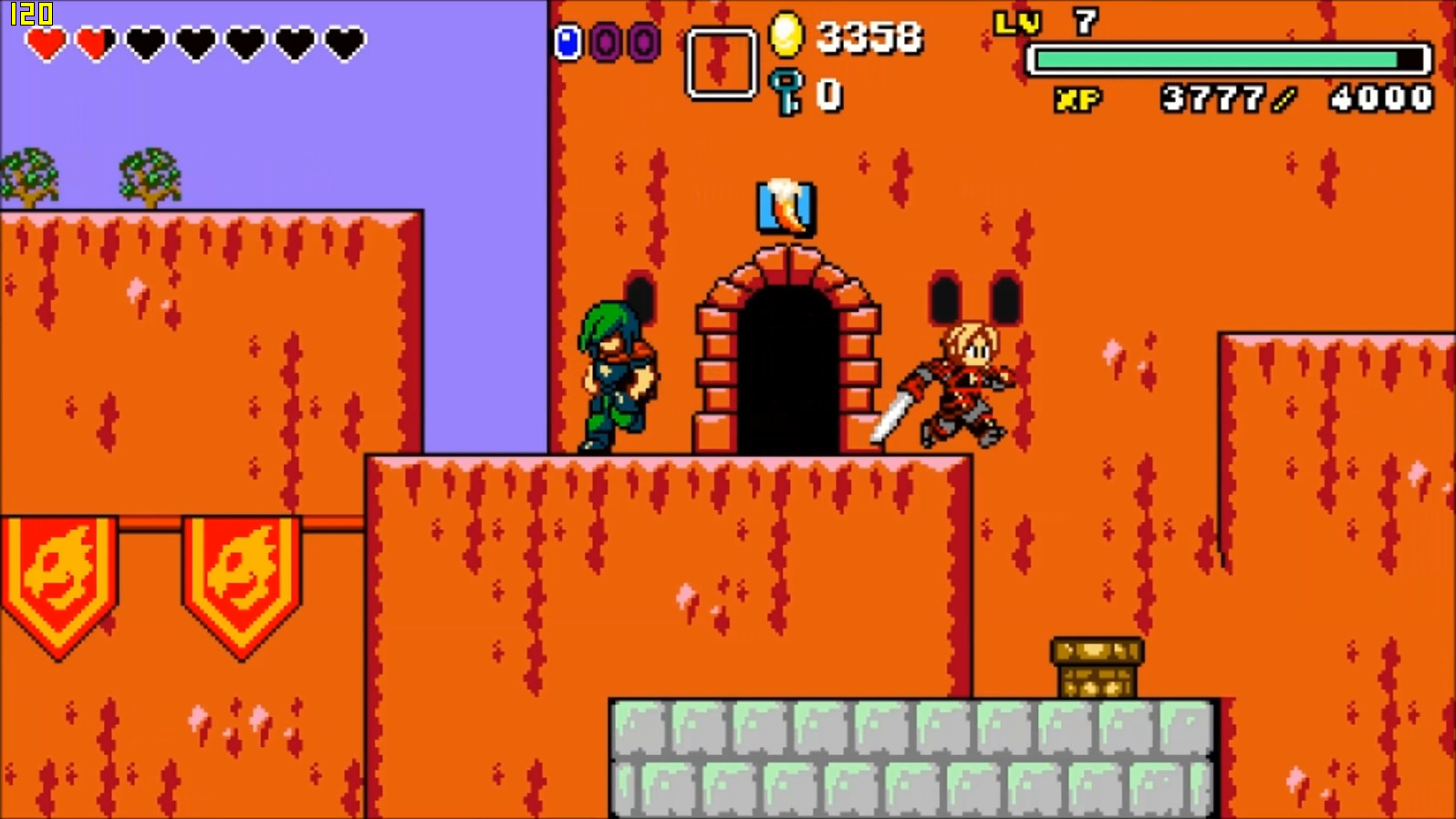 In Aggelos, players must find magical elements in order to save the world from total destruction. This won't be easy as the levels and how the game plays should remind some players of Metroid and even Castlevania. You will go past multipolemplaces that you can't initially explore due to a lack of certain abilities and upgrades. Players will to take note of certain places and what's required before revisiting.
Now Lumen isn't some simple plain place. Players will end up traversing and exploring seas, caves, forests and even temples… ancient temples. We do hope that these different locations show clear diversities amongst them. From the types of enemies, to the types of secrets to the types of hazards. It may be a 16-bit styled game but it's the year 2019 so we expect up to date type stuff implemented into this game. No excuses.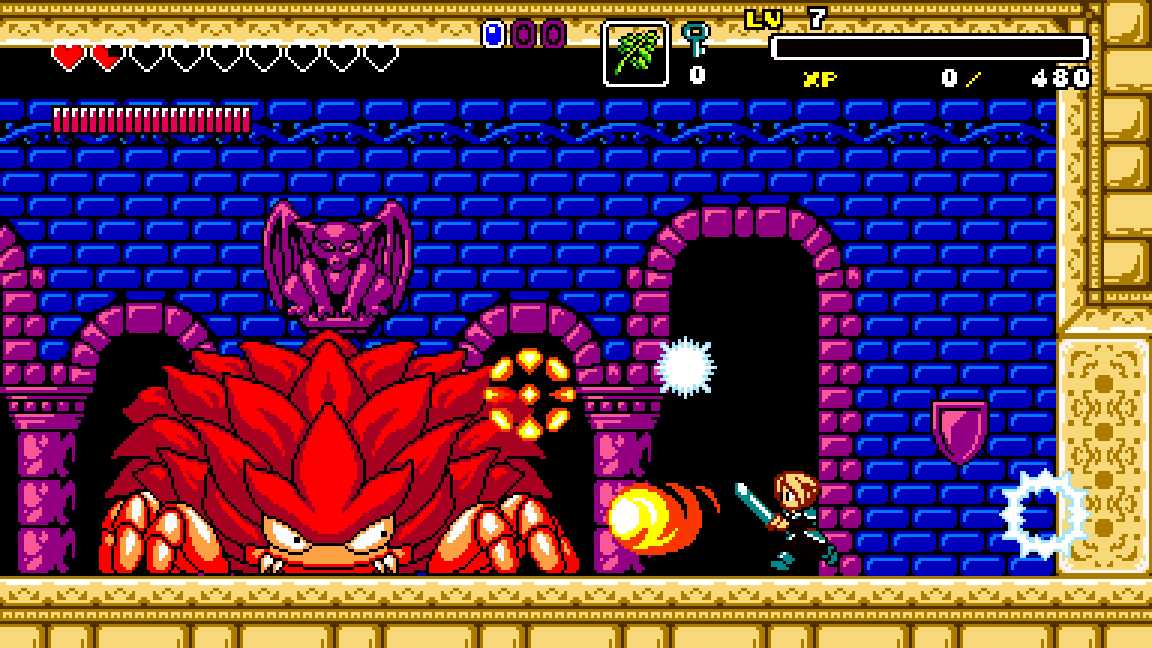 Now there's the main quests that you follow concerning the Aggelos story but there's also basically side quests which come in the form of tasks and job offered to you by the citizens of Lumen. So it's sort of safe to say that there's almost always something to do. We just hope that the rewards are actually worth it.
Now concerning the enemies there is certainly a variety. Expect fishes, turtle like things, scorpions, little dragons, flying creatures, and much more. There are also large bosses in Aggelos. We have seen a large squid creature, humanoid flying bird, a armoured armadillo thing, large dragon and more. It definitely has old gaming style written all over it. This will off course instantly appeal to some gamers straight away.
We checked out some gameplay and it does look like an old 16-bit old game but not exactly giving of the same feeling though. You can obtain magical abilities and some powerful high-level attacks. There's also a chaining system where chaining these abilities you can destroy entire screens worth of enemies in seconds. There's quite a bit to this game. Sort of deep.
Overall Aggelos looks like a fun game. I's simple but sort of deep and pretty much accomplishes what it sets out to do. The graphics are good for it's style and the sounds like an old game for sure. The developers 'Storybird Games' did a good job with this game. We at X35 Earthwalker will have to see what becomes of Aggelos. Now Aggelos may have 16-bit style but it looks lame when compared to the style of… the 'Earth Walk!'
For more information check out the link below: