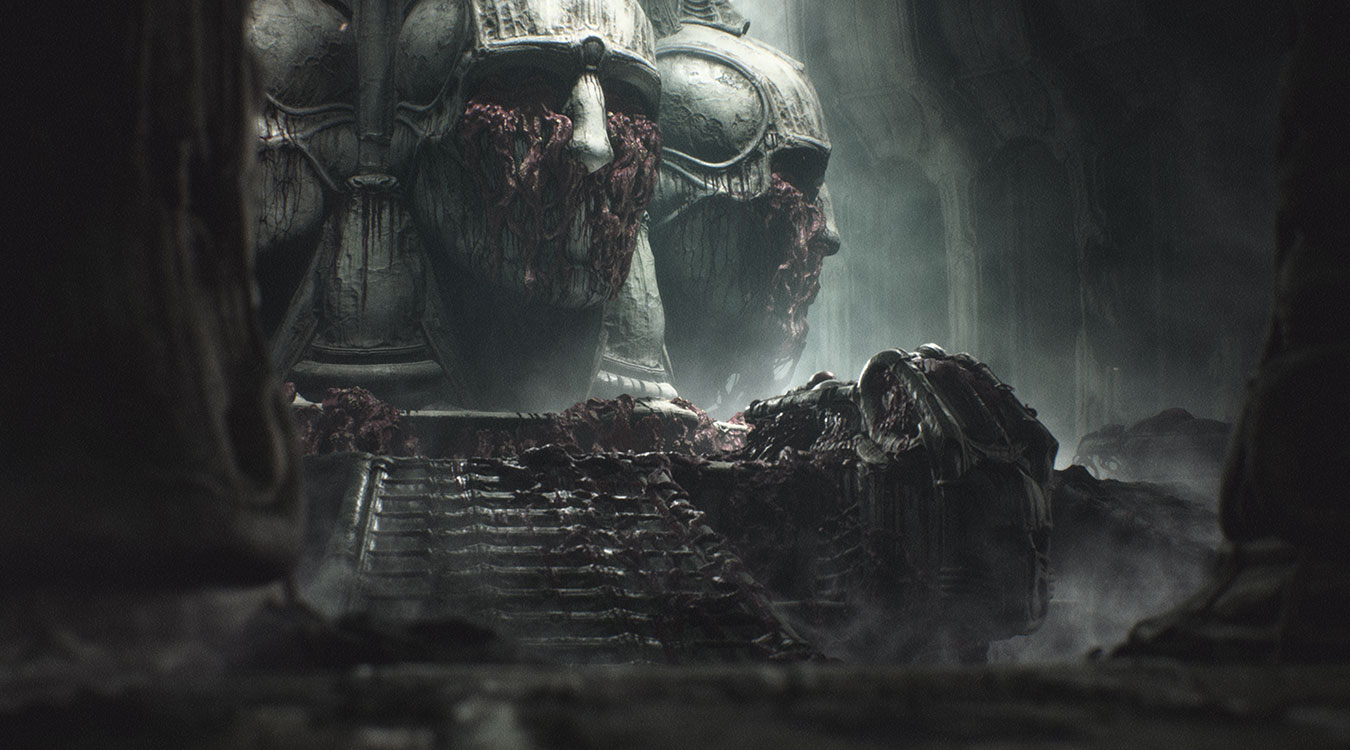 Scorn is a new horror adventure game developed and published by 'Ebb Software'. It is not clear when Scorn will be coming out. It is an xbox exclusive. It will come out on Xbox Series X and PC. The heavy themes here is horror and puzzles. Also, this is a weird game in case you couldn't tell. Let's take a look.
Scorn is set in a weird world. It's been described as an open-ended world with different interconnected regions. That's not the weird part but we will get to that. Each region is designed to be like a Maze. Various rooms and different paths. The weird part which you can tell just from looking is that this world is alive, literally and quite breathing. You see what looks like living organism entrails or whatever that grow along the walls like vines and plants. Some things bound to the wall are living things. Sort of like when the Gravemind from Halo with the flood takes over an area like the ship high charity. It becomes alive. Think of it like that.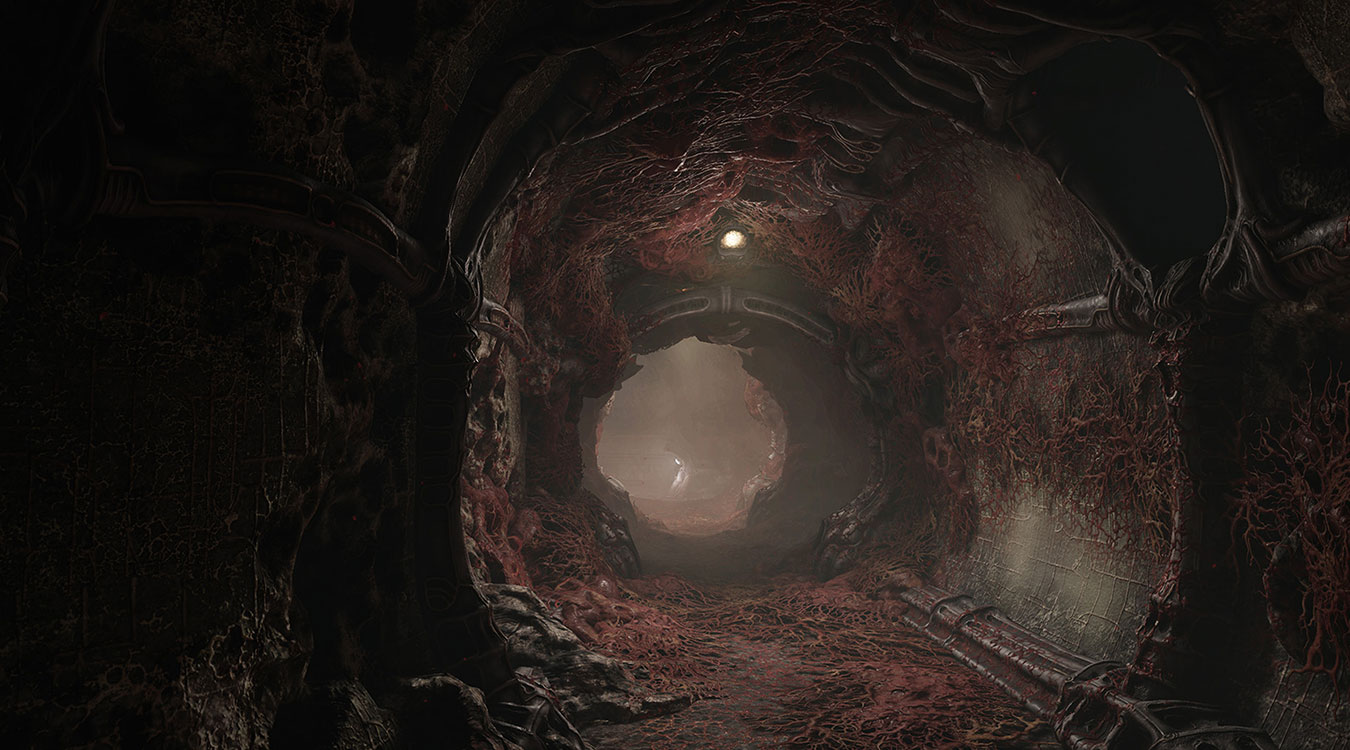 There are no cutscenes Scorn. This means that everything concerning the story can be found and revealed in the game itself. So looking around and exploring is the responsibility of the player. Players have been given a warning though. The official website said, "the game won't show you any sympathy if you miss something important on your uneasy travels". This alone says quite a bit. This suggests that maybe Scorn can be beaten without doing everything but will result in a bad ending that doesn't answer all your questions.
Now it's clear that this game wants to gross players out. This whole design, the character, the beings are all creepy, gross, sticky looking, you see what we mean when you look at gameplay. The game wants players to be fully aware of their character's body and movement whatever that means. The developers also want players to have a realistic experience. As in you need to use your hands to pick up things (instead of just floating), also machines and certain instruments require the player to grab the levers, controls etc.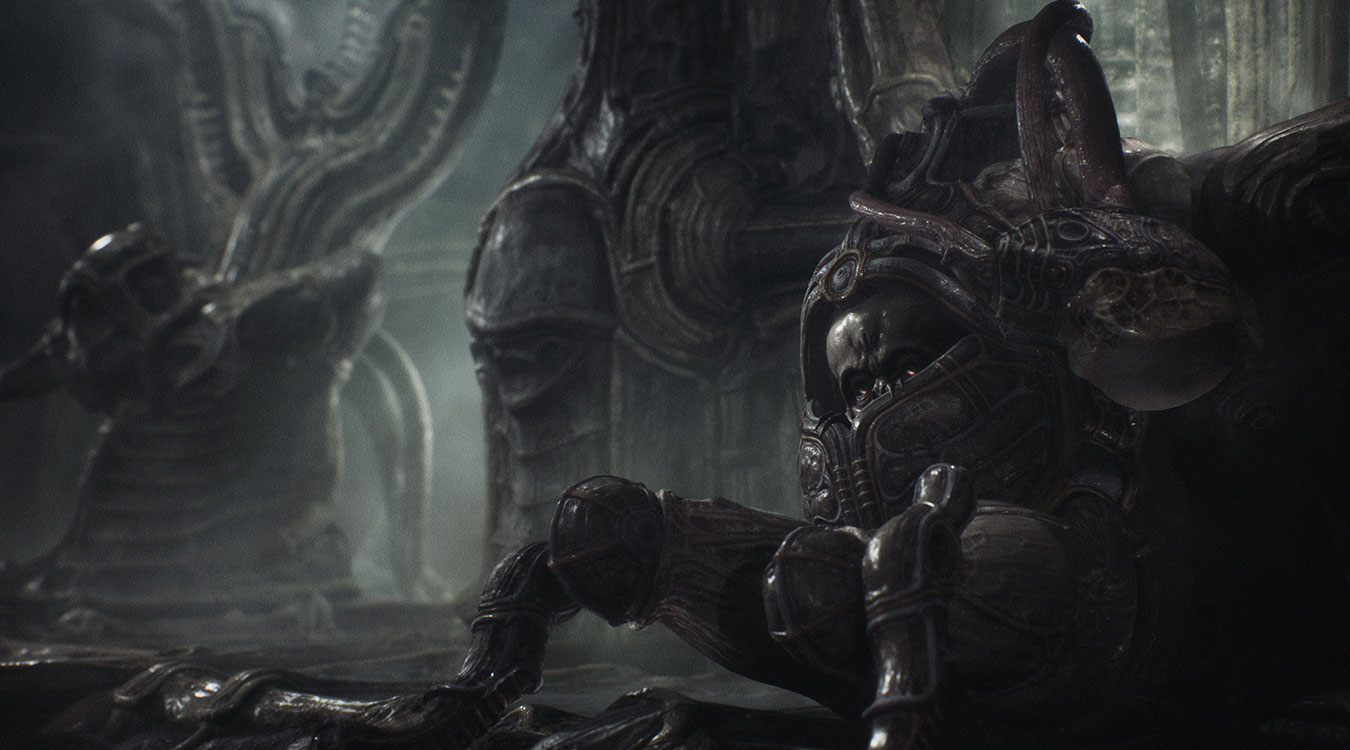 Scorn isn't some exploration game where you just walk and look around. There are threats in this world. Players will need to think things through and decide when to fight something and when to just hide. Not only that but we knew this game would also make your decisions have consequences as in effecting the world you're in. You have an inventory to manage and it's very limited space. So decide what you want and what you may need later etc.
We checked out some Scorn gameplay we can find and yep, there is definitely combat. We saw three different types of weapons which fire differently and all look alive-ish. They come apart and fleshy, with bits. They fire what looks like small pellets which through the organism gun makes deadly like a shotgun. Ammo must be very limited meaning players need to really decided whether to fight or not. The game looks icky and gross but very good. The visuals are very good and you know it's improved from two years ago so must look better. The world is definitely alive, gross but very cool. It's certainly atmospheric and we hope they pull of the horror well.Developers make sure not to forget terrifying enemies that you have to avoid.
Overall Scorn does look like a good game just a very weird one that not everyone will be into. They will look at the game and get turned off. Yet there will always be gamers who will want to play it. We like how different this game is from other games. We like the risk the developers took and the game visuals and style. The developers 'Ebb Software' have done a good job wit this game. We at X35 Earthwalker will keep an ear and eye open for Scorn and what they do. Now Scorn may be risky and different but what's not risky and hasn't changed is… the 'Earth Walk!'
For more information check out the link below: