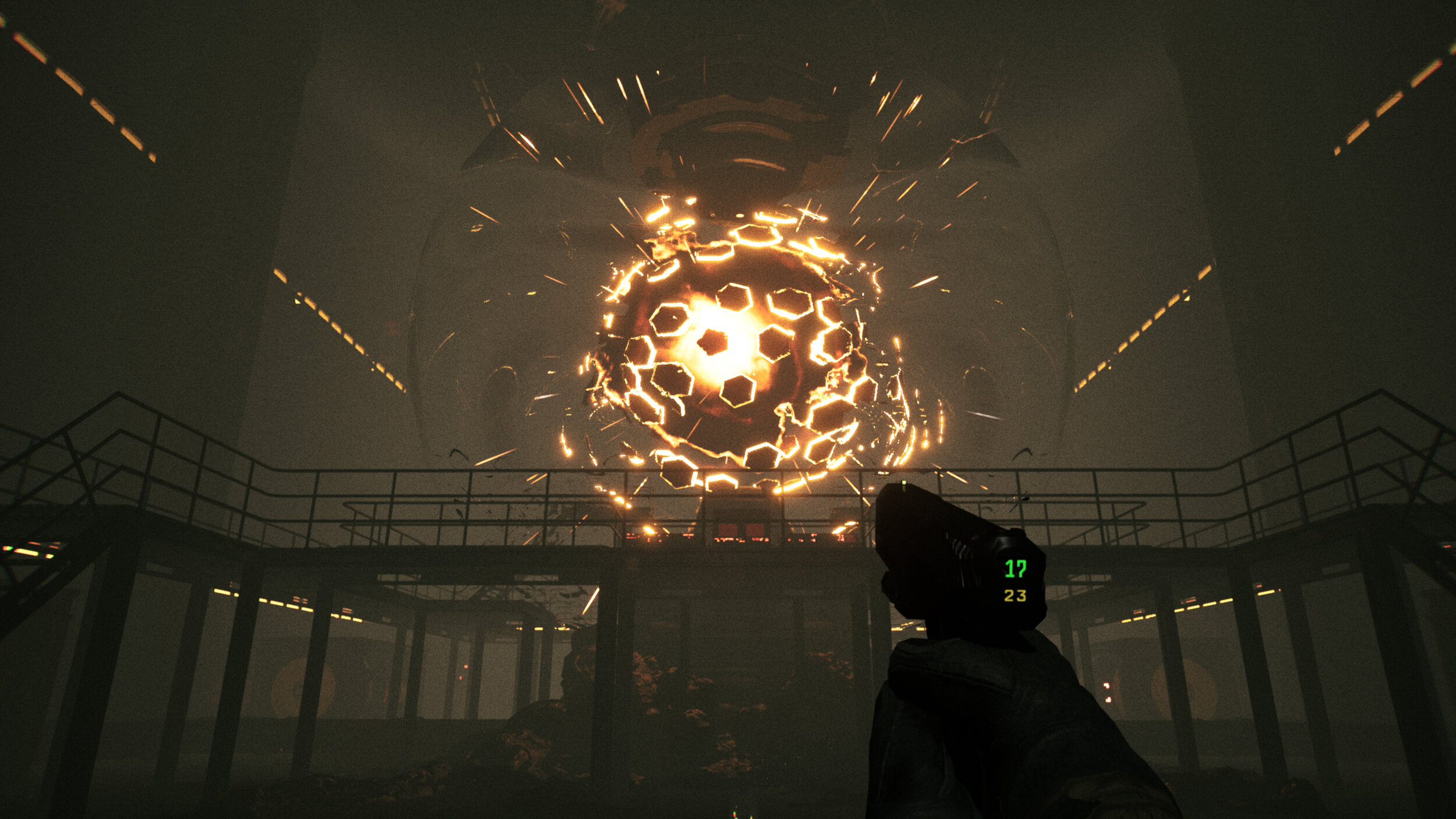 Quantum Error is a new horror first person shooter game developed by 'Teamkill Media'. Quantum Error is said to be coming out in 2021 on the Xbox Series X, PS5 and PC. Quantum Error is looking serious right now and it plans to come in big. It's been a while since we got a game like this. Let's take a look.
Quantum Error is said in the year 2109 on earth. So ahead of us but not as far as Halo. Simply put a research facility called Monad Quantum got attacked by something unknown and now the whole facility is on fire. The facility is on lock down and a distress call was sent to the Garboa Fire department. You are Captain Jacob Thomas and was sent in by your Fire chief. You aren't alone and have a crew, including your partner Shane Costa (he's not a coffee). All you are there to do is save as many people as you can. Off course… it's not that simple and things take a 'dark' turn. Brace yourself.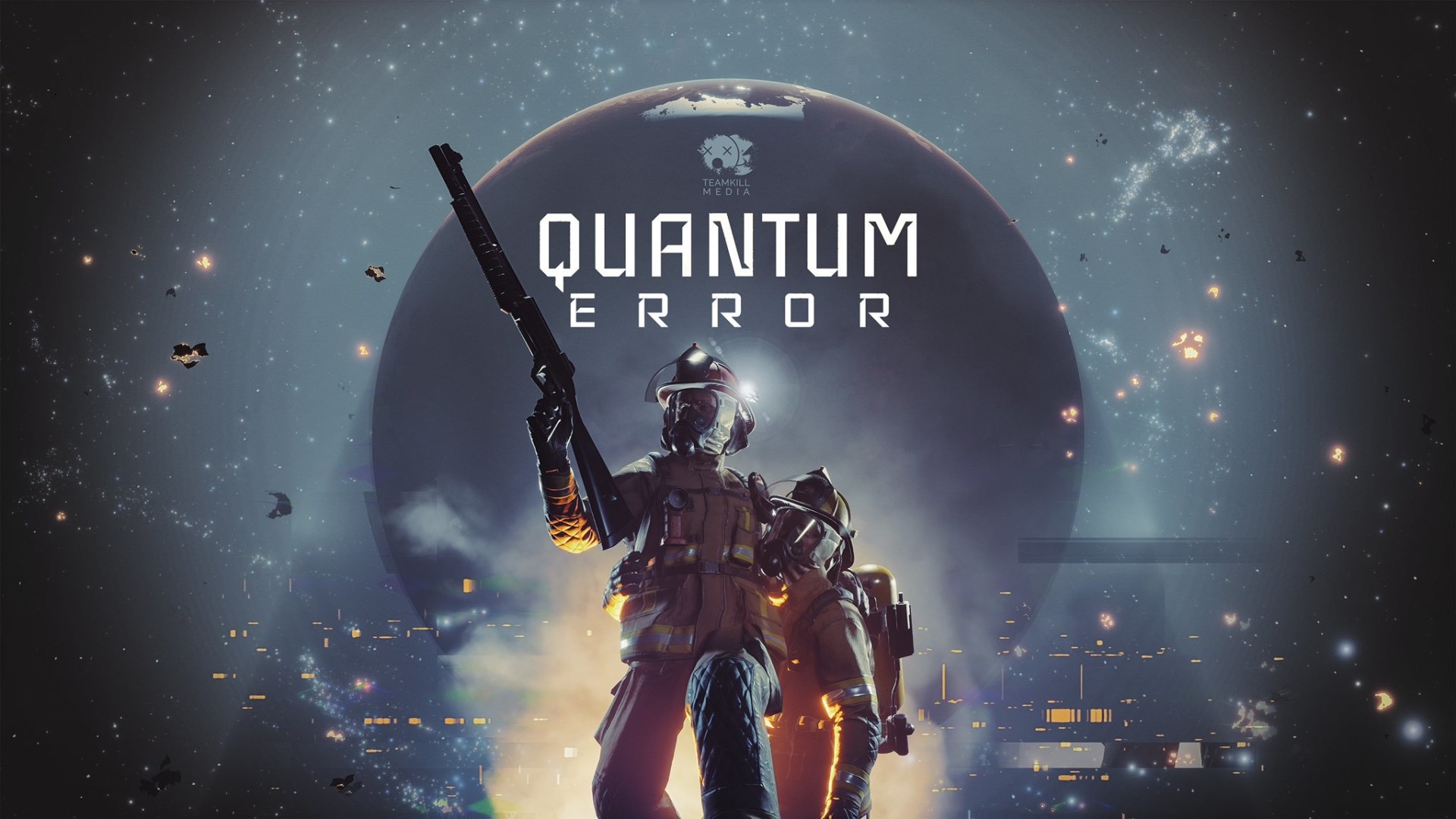 As you can tell from the trailer below that Quantum Error isn't your average game. It feels good to see another game like this. What do we mean? Think about it. What other first person shooter game you know, that's based in the future, got monsters, in a facility and really dark… Doom 3! When we saw this, Doom 3 came to mind almost immediately. Both games are scientific games too in some ways. Except it was Doom 3 resurrection of evil where you went in with a team but you got separated and killed off. Quantum Error has a good thing going on here and it has our attention already. Expect gameplay to be slow since you don't know what's in the dark.
Remember that Quantum Error is also described as a cosmic horror first person shooter game. We are seeing loads of scientific things and machinery. This game is set in the future and this is taking place in a research facility after all. so expect to see quantum science level stuff, powerful advanced machinery and stuff that is clearly sci-fi. Bullets; however still work the same. You see something dangerous, then shoot it. We saw the DOOM 3 standard arsenal as in the pistol, shotgun and machine gun. There will be more weapons and they need to be cool and have their own purpose.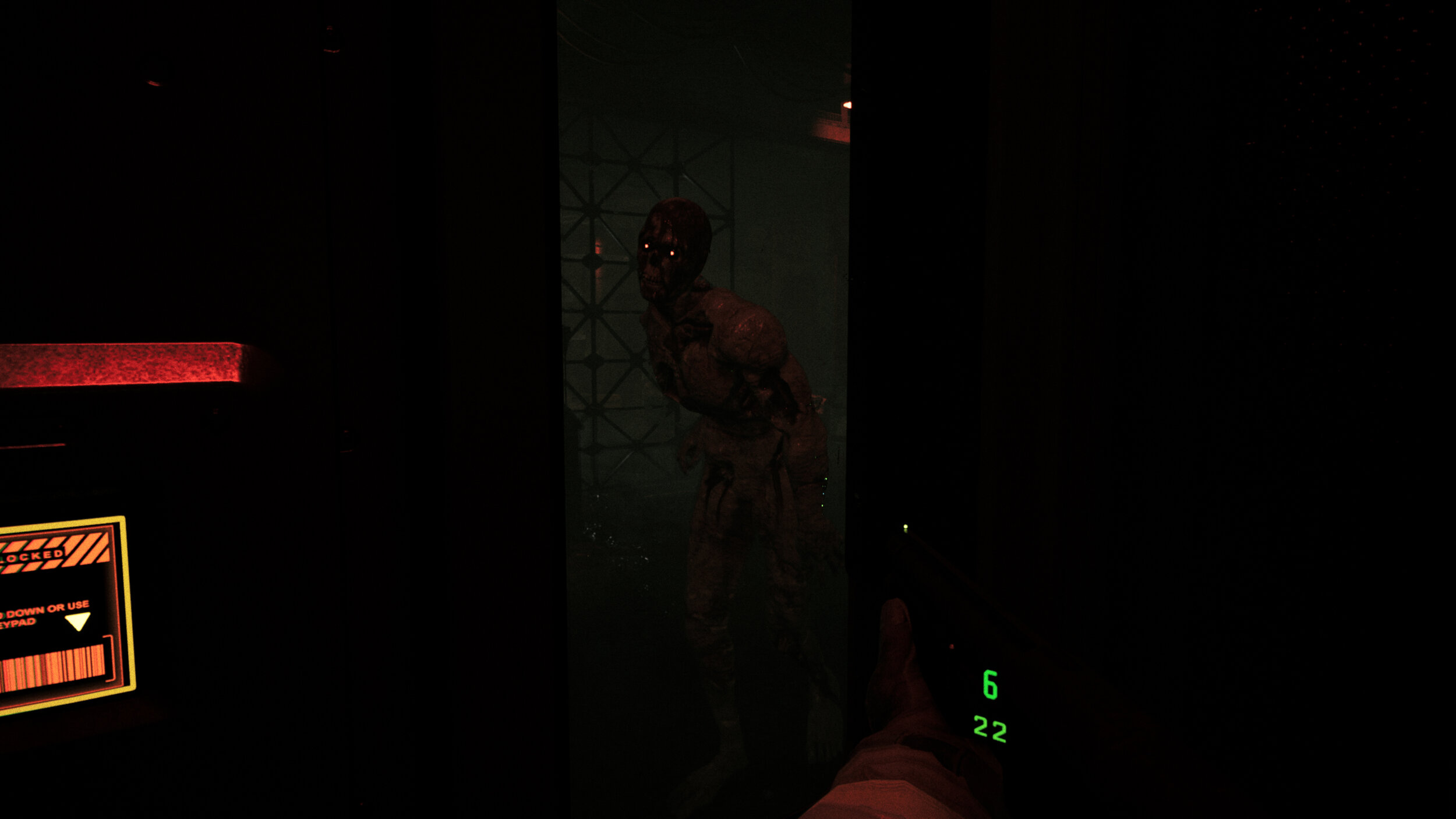 We checked out some Quantum Error gameplay and it's what we expected it would be. It's mechanics are looking good and it's still being worked on. The graphics need to look better and more detailed so we are hoping for that. We really liked the darkness mechanics of DOOM 3 so Quantum Error has something good to work with. They just need to understand the balance of darkness and how to work that with combat. We did see a thermal camera and the player using that as a way to see through the dark and shoot the pistol at the same time. We also hope there is a wide range of enemies as tat keeps things interesting.
Overall Quantum Error is looking like a good game. This is the type of game we have been waiting for. Good genre combination. Games like this need a good combination of jump scares and straight up dread. Doom 3 didn't have the best balance of that. The developers 'Teamkill Media' did a good job with this game so far. We at X35 Earthwalker are looking forward to this game. Now Quantum Error may have the right genre combo but that combo is no match for… the 'Earth Walk!'
For more information check out the link below: