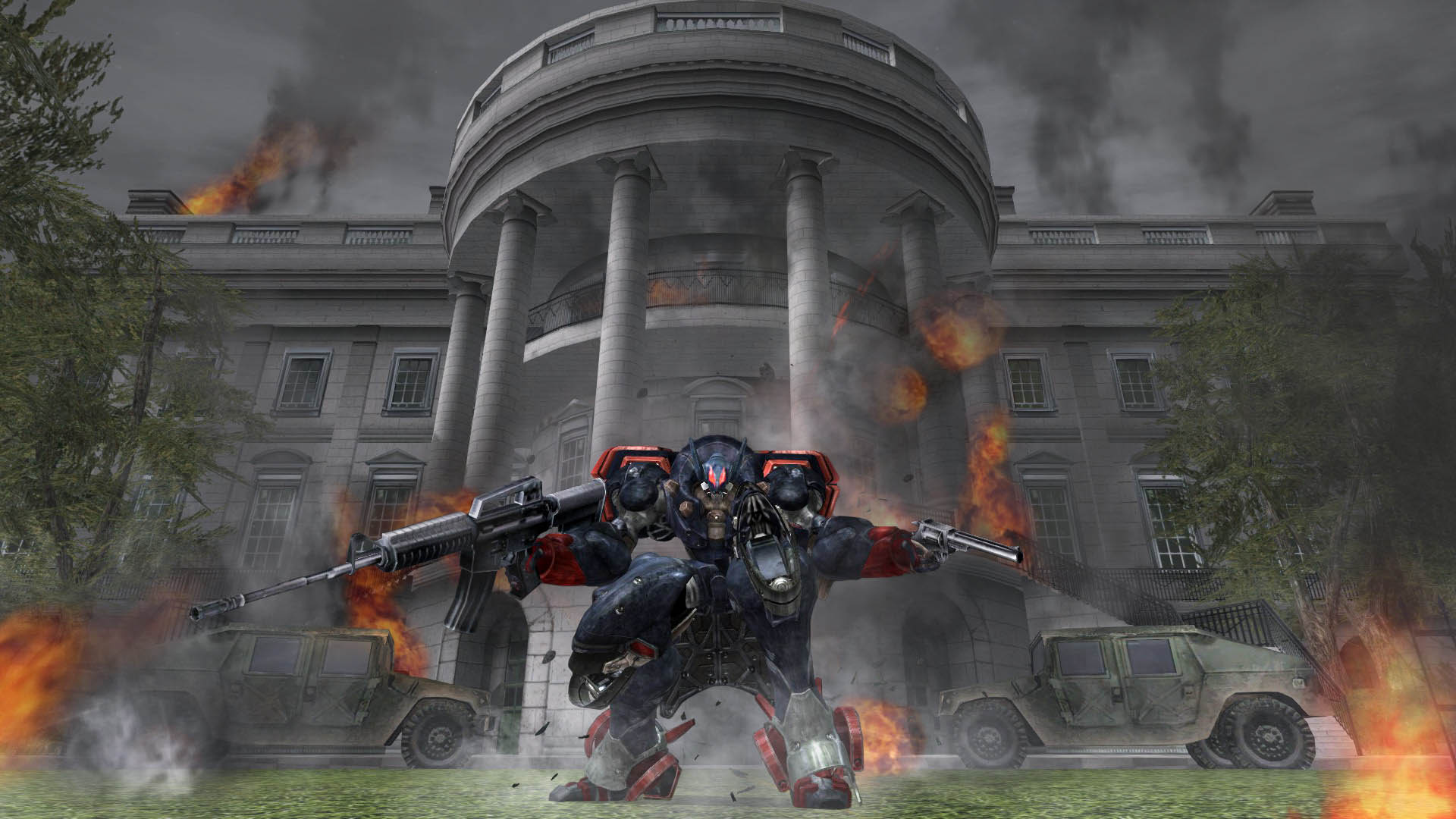 Metal Wolf Chaos is a new action mech shooter developed by 'General Arcade' and 'FromSoftware' and published by 'Devolver Digital Games'. Metal Wolf Chaos is said to be coming out the 6th of August on the Xbox One, PlayStation 4 and PC. Is America ready for this one? Guess we'll have to find out. Let's take a look.
The world of Metal Wolf Chaos is set in America. Basically what's going on is that the vice-president Richard Hawk has started and lead a full scale rebellion in an attempt to take over America and guess be in charge. The current president Donald- we mean Michael Wilson must defend America. Since he is president, it's his job to take America back and he's doing it by any means necessary. Now this would be so easy and just have to call the police if it weren't for Richard Hawk having a mechanised army. He commands legions of them. President Michael Wilson will use his own advanced powerful mech, which has loads of firepower and weapons, to battle all across America and save the nation. Simple story and it makes sense.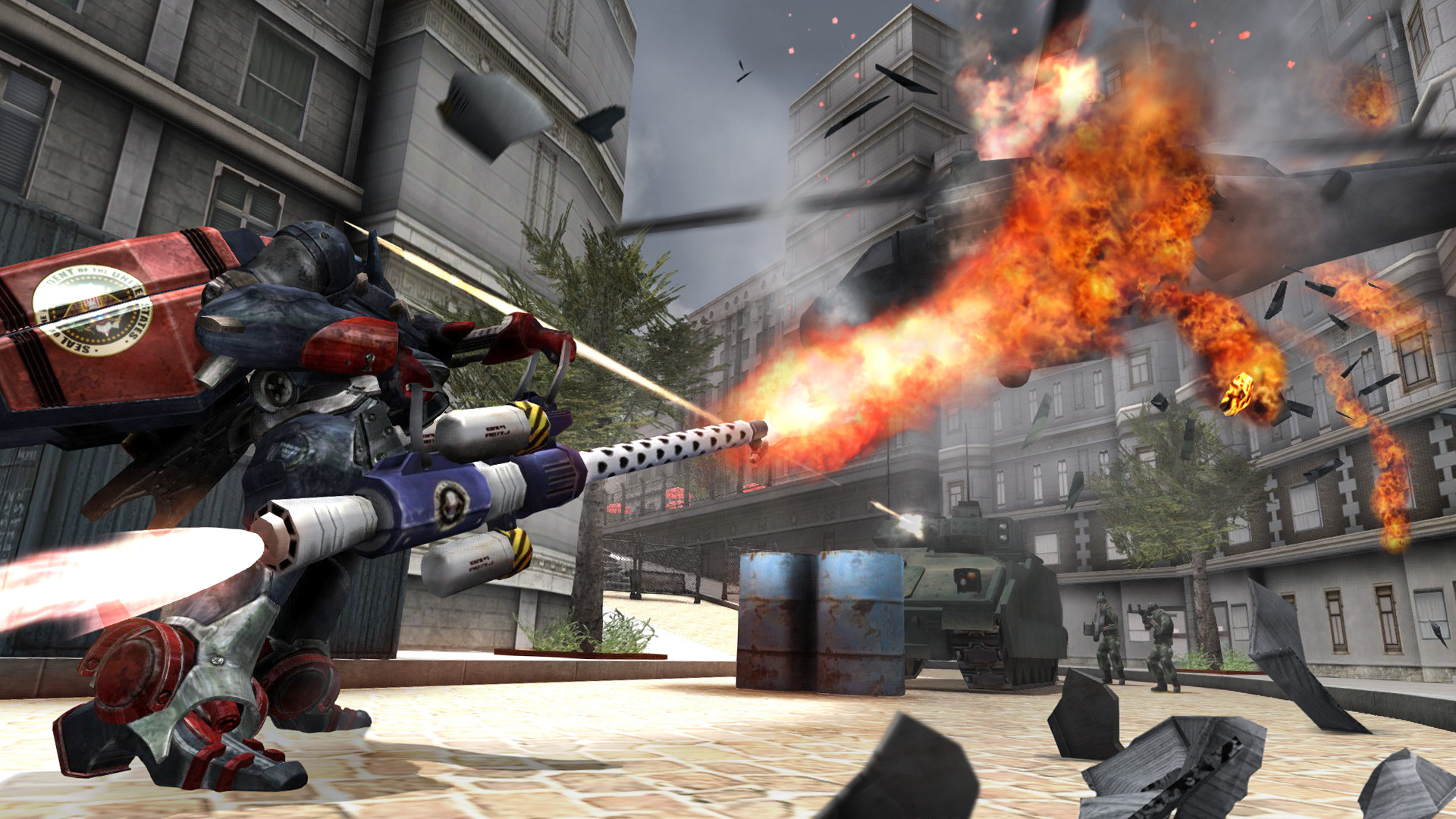 So basically a remake and we know the deal with remakes. There isn't that much to say about them. What we do know and hope is that they get all the required elements of a remake or modernising game. The first things many gamers look for and expect of a game like this is the graphics and visuals. Metal Wolf Chaos has received a visual upgrade but still doesn't look as great as your average 2019 game. Reminds us more of Duke Nukem 3D in a way but obviously better visuals though. The developers need to step up on graphics. The controls have been improved and that should be instantly noticeable. Also expected will be 4K as that's what many seem to care about now. 16:9 viewing is supported for modern screens.
We checked out some Metal Wolf Chaos gameplay. If you know the original game then you know what to expect. It's sort of what we expected though. You literally run around blasting everything. Using powerful weapons, strafing, locking on, dodging and even getting physical with your enemies. Lots of action. The game certainly delivers on the action. Classic players would like the style to because of how it controls and what you are capable of doing. Expect tanks to come after you, aircrafts, missiles, bullets and much more all here to take you down. After all you ain't getting your country back that early.
Overall, Metal Wolf Chaos seems like a alright game. Honestly hope the graphics improve way more. The action is solid from what we can see so far. Many gamers would jump in just to zoom around and blow stuff up in many different ways with different weapons. The developers 'General Arcade' and 'FromSoftware' have done an alright job with this game so far but more is needed. We at X35 Earthwalker will just have to wait and see what becomes of this game. Now Metal Wolf Chaos may have action and explosions but nothing more explosive than… the 'Earth Walk!'
For more information check out the link below: