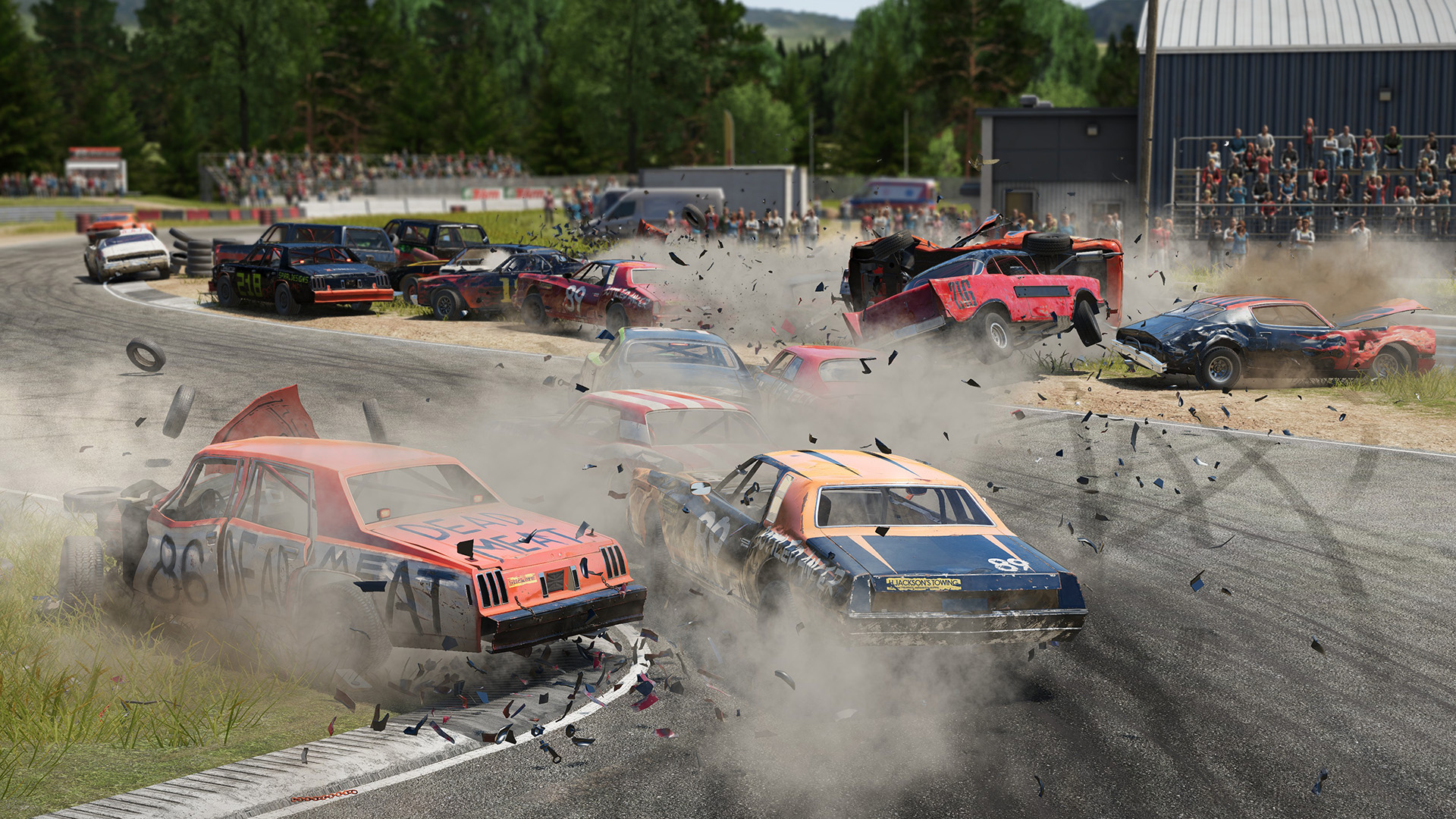 Wreckfest is a new demolition racing game developed by 'Bugbear' but published by 'THQ Nordic'. It is coming out the 20th of November on the Xbox One and PS4 but already out on the PC since June 2018. To make progress in Wreckfest, dangerous driving and destruction is needed. Let's take a look.
In the world of Wreckfest, no one technically is safe and the same definitely goes for vehicles. Do not bring the family car to this place. There isn't much to say about a game like this as what you see is pretty much what you get but modern. Wreckfest is all about having some quite crazy fun. Race fast and get to that finish line, ridiculous and as described "over the top" crashes and demolition really. So both casual and competitive gamers can dive into Wreckfest without too much difficulty.
Yes. Wreckfest like other modern racing games has single player but also has multiplayer too. Players can compete against others online and destroy their vehicle "by accident" (not really). There is even a demolition derby! You can be in an arena with multiple other racers who just want to ruin your paint job and smash your cars front and rear bumpers off. For the last time, put on your seat belt!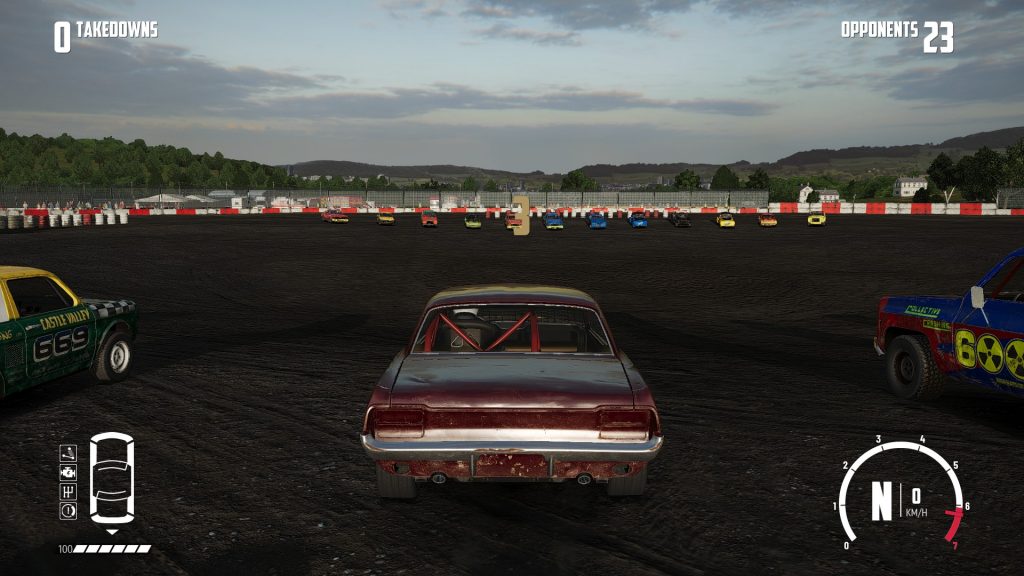 We can say the kind of cars you find in this game is definitely unique compared to others, even like Forza Horizon 4. This is because the cars in Wreckfest are old, some rusty, some damaged, off course patched up and at times look like crap but that's exactly how they wanted it. They look vintage and definitely like they've been in a number of races, crashes and Derbys. So you won't expect that brand shining new convertible with those giant rapper rims and tinted windows (maybe) but you can find and put together something rough, tough, something you can spit on.
The developers have uses their own design engine called ROMU which is built for racing games. Wreckfest has been designed in a way to make players feel every detail of what's happening with their car. Like the bumps in the round, even the weight of your car when you turn and off course really feel it when you get hit and damaged. not sure how they plan to do that when we are using controllers but you drivers will have to find out for yourselves.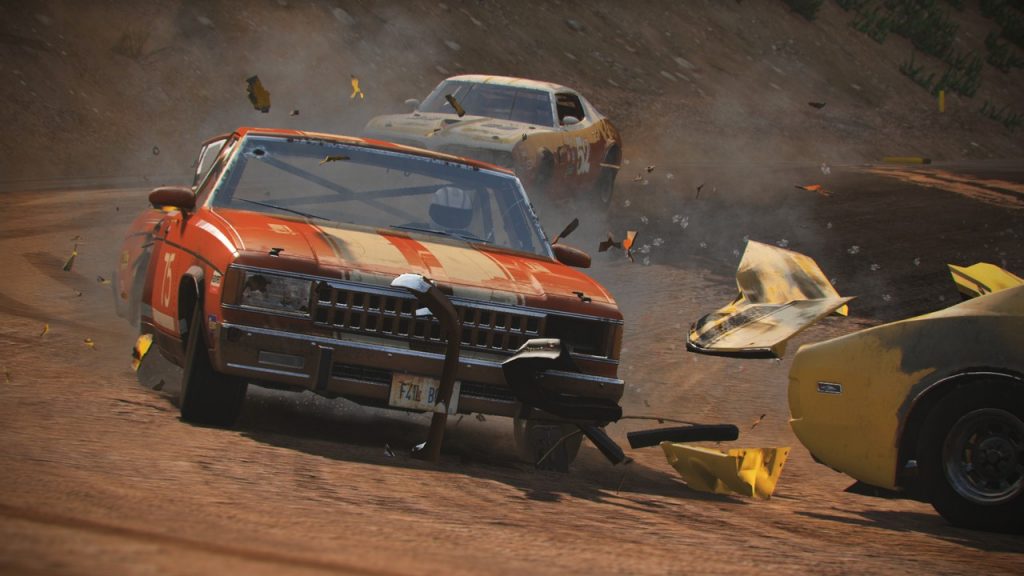 As mentioned before, yes there is a single player mode called career mode where you will compete to prove you are the best and where you can unlock new vehicles and off course upgrades. Challenge mode is basically sort of reminds us of guts and glory in a way. You can drive school buses, three wheeled vehicles and even lawn mowers. Multiple is as you expect with online races, online demolition derbies and online wrecking and destruction.
We checked out some gameplay and it's sort of less than we were expecting. It does look old, the cars do look like rusty scrap but everything seems a bit to slow for us. The tracks definitely look like a team dug it out and worked hard to make it. Not professional looking but good looking and gets the job done. The environments and where the spectators stand can cheer have been designed well but not that realistic in terms of health and safety. It's definitely rough racing as multiple cars are getting hit, slammed and pushed out of the way. We do however expect more from this game. Off course we haven't seen everything yet though.
Overall Wreckfest looks like quite a bit of fun. Just get a car and have a drive. The graphics are very good. The sounds are good too. The physics for the damages the cars get when they crash is very good too. The environment being destructible adds to the realism of the game. The developers 'Bugbear' did a very good job with this game. We at X35 Earthwalker are not looking forward t this game but will see how console players take towards this Wreckfest. There may be lots of destruction and danger in Wreckfest but it's all Childs play when compared to… the 'Earth Walk!'
For more information check out the link below: