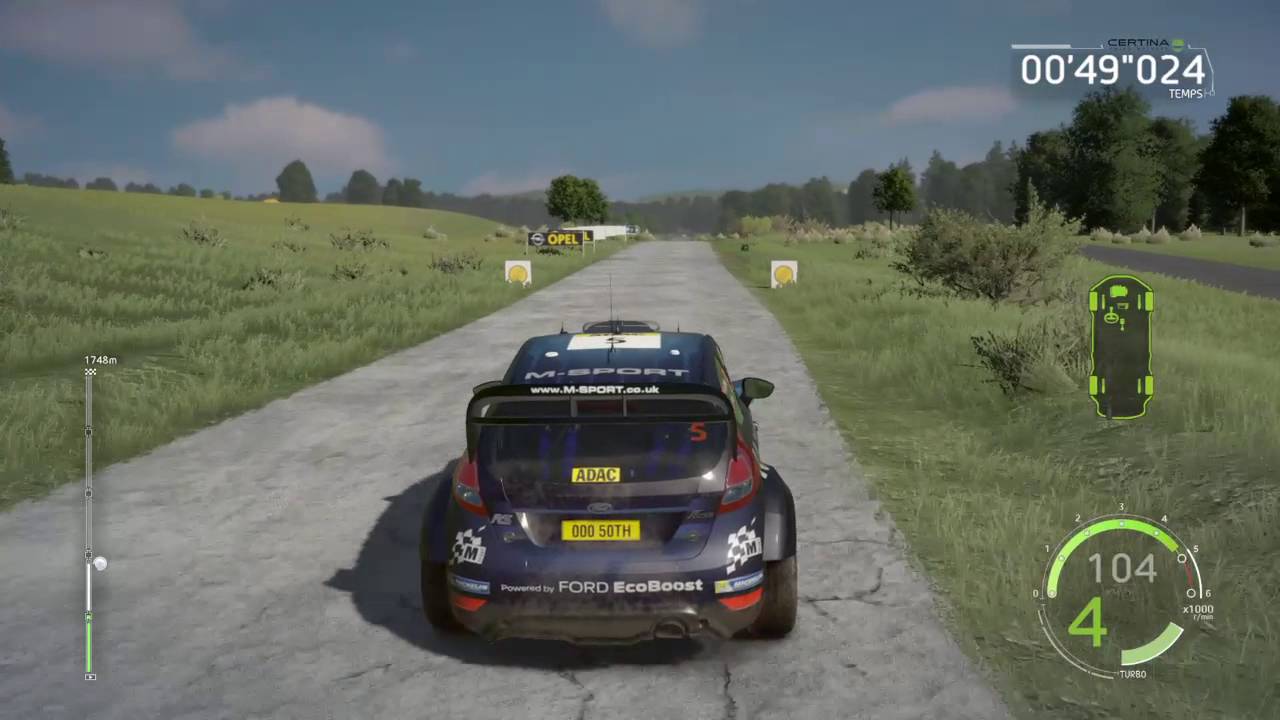 WRC 6 is a racing simulation game developed by 'Kylotonn Racing Games' coming out the 3rd of March for the Xbox One, PC and PS4. It's suppose to be the official game of the 2016 FIA World Rally Championship season. So straight away the game has set the expectation bar for themselves. This game needs the tracks, the racers and the conditions at the very least otherwise it will fail in bringing gamers the WRC experience.
This game looks promising as you can race through the 14 official events, key locations in the WRC and take part in the special stages. What's really cool about this game is that they even tried to replicate the conditions that the drivers had to deal with in the 2016 WFC. You will have to tackle fog, snow, mud, night driving, engine breakdowns, punctures and possibly more. This should make gameplay more intense and in some cases annoying. We hope that there will be a mode where you can control what conditions will be in certain races.
WRC 6 is definitely a step up from the previous release in pretty much every way. There are two new game modes, world wide leader boards, weekly challenges for gamers to take on, play as the best drivers in the championship and free access to the full 2017 esports WRC.
We like the information the game gives you as you race. For example in some gameplay that we checked out, we saw at the top of the screen an arrow will appear before any turns and corners come. The arrows show you not only what direction you will go next but also what kind of turn it is. So if a arrow going right but bends at almost 90 degrees shows up, that means very soon you will have to do a sharp turn right. We like this very much and it will help gamers who have a hard time keeping an eye on the road while checking out mini maps to know where they are going, like with other racing games.
There are multiple ways to enjoy this game. You can hone your skills and take on the game in single player. You can get competitive with other racers from around the world and we all know that racing games have always been very competitive. Best of all you can take on your family and friends as WRC 6 has split screen multiplayer. What's interesting though is that when in split screen, your opponent is intangible so you can't knock each other around or get in the way. This is a great idea but we hope it's a option when starting up matches as being able to block your rival behind you is also a strategy.
Overall this game looks good and does a great job at creating the WFC experience. The graphics look nice, the environments are well done. The sounds of the cars and friction with the road are all very good. The developers 'Kylotonn Racing Games' did a very good job with this game. We wonder what other gamers will say about this game… but regardless of what they you must never forget to the 'Earth Walk'!
For more information check out the link below: