Tempest 4000 is the new action arcade style game developed by 'Llamasoft Ltd' but published by 'Atari'. It is coming out the 17th of July on the Xbox One, PS4 and PC. Jeff Minter is the developer of Tempest 4000 and made sure that it stayed true to the original Tempest game. Let's take a look.
Tempest 4000 since it's staying true to the original Tempest, players can expect loads of high speed combat, lots of enemies and threats all while keeping an eye on where you are at all times. Sounds crazy but that's sort of what this game is about.
So from that it's obvious that there isn't much to say about this game we all should know by now what to expect. what we do know is that the game off course has a graphical boost. Expect all the Tempest 4000 action in colourful 4K resolution. There is also a leaderboard so you can see how your score stacks up to the rest of the world gamers.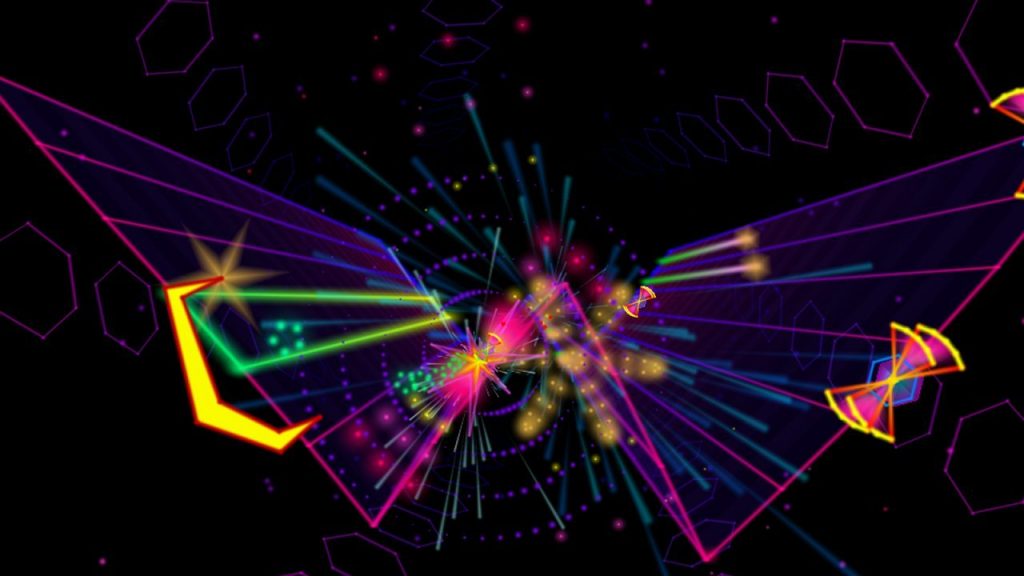 Like all other remasters/ remakes and whatever, there is new music with beats that could possibly get the head moving and maybe the shoulders (if you know how to dance). There are 100 geometric levels which is allot in case you couldn't tell. Each filled with different enemies who won't make this easy for you. Players can also find different weapons and powerups as they are definitely needed. Lastly there are bonus rounds which grant the opportunity to earn upgrades.
There are three game modes (they always do three). They are: Survival, Classic and Pure. Each one will see how good you really are. In Classic mode, players have three lives and given the chance to continue from the last level they completed. Survival mode is where you have 8 lives and you just go to go for a s long as you can. Pure mode is where you also have three lives but if there run out, you must start from the beginning. Pretty cool right?
We checked out some gameplay. It's what we thought. All chaos and lots of high speed combat. Players will need some reflexes for this game and quite an amount of concentration. Players have to know what side they should be on, when to move and what to get rid of first. Some say, just listen to the music but that isn't as effective here. Not a big fan of the graphic style though.
Overall Tempest 4000 is a very cool game. It's not as great as we thought it would but it's a good at what it does. The graphics and good but the music is very good. The level designs are very good as well. The developers 'Llamasoft Ltd' did a good job with this game. We at X35 Earthwalker are not looking forward to Tempest 4000 but we are sure others are. Now Tempest 4000 may chaotic but it's chaos is no match for the order of… the 'Earthwalker!'
For more information check out the link below: