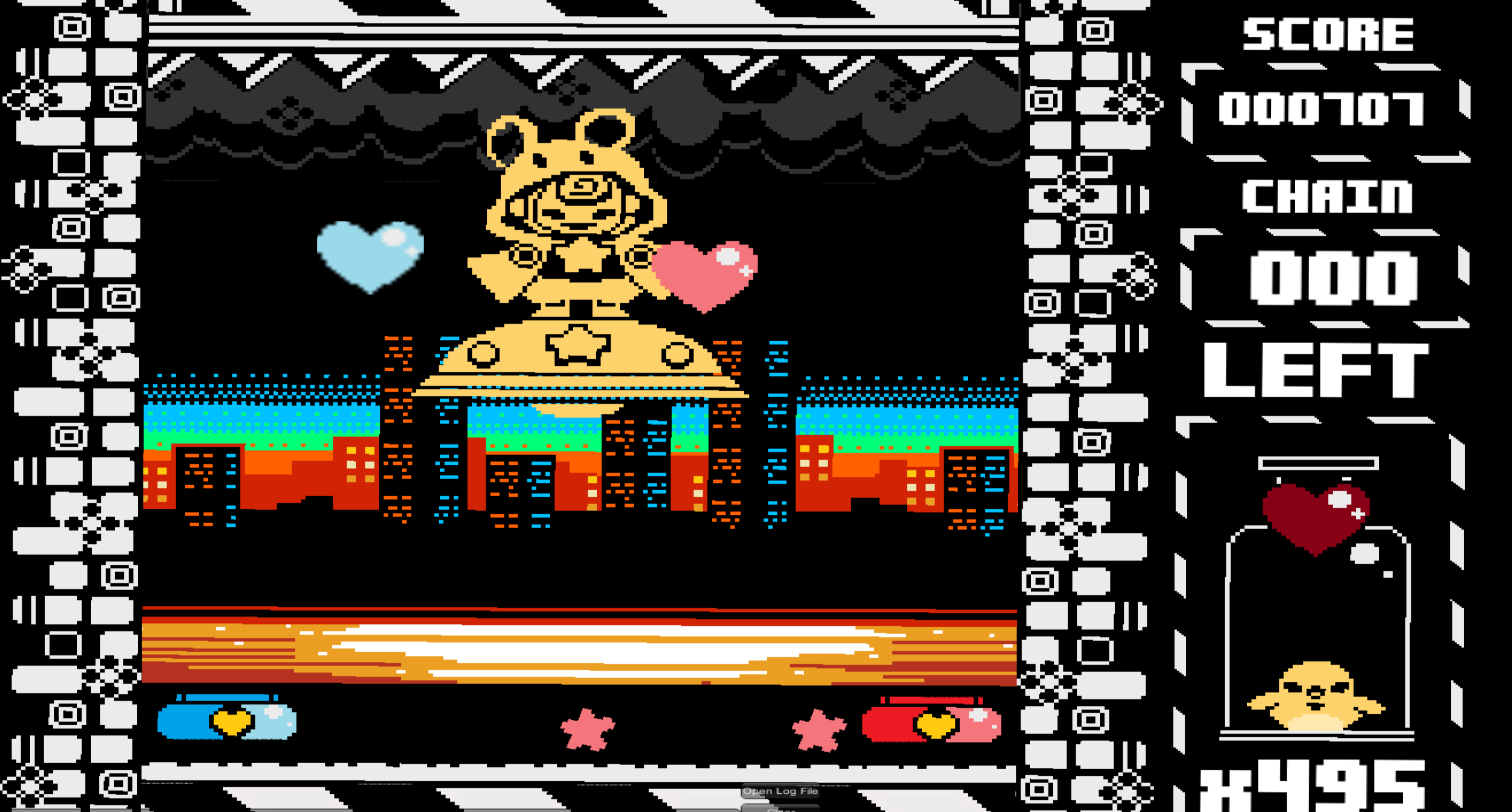 Super Weekend Mode is a new 2D Action shooter game developed by 'Pixelteriyaki'. This game came out the 14th of February on valentines day. Released on Windows and Mac. This game is considered crazy. Let's take a look.
Super Weekend Mode is one of those games that clearly from the concept wants to wow people with how different it is. The developers said that Super Weekend Mode is a mashup of Tetris, Space Invaders and Gradius. Now that sounds crazy and must make you wonder sort of how that works. Now we at X35 Earthwalker must make it clear that this game requires gamers to have reflexes, don't panic, focus and persistence. if you lack any of those four things, then you will not get anywhere.
The story is incredibly basic. You are a princess and someone called 'that guy' took some of your stuff, so it's only natural that you would want your stuff back. The gameplay is very basic as well meaning anyone can try Super Weekend Mode. Only three buttons. One to move one pad, another to move the other pad and one to shoot. That's it. The story and controls are simple but the game its self is not simple in the slightest.
In order to pass the level you must either grab hearts that fall continuously or shoot the boss. Hearts aren't the only things that falls. There are also skulls which you must not touch. If you touch one, you instantly lose a life. Dust bunnies also fall and you mustn't let them touch the floor, so defeat them by bashing them with the side of your pad. If you miss, you lose a life. Now shot on the boss and heart collected gets you ten points. They also are worth a chain and the higher your chain, the more points you earn. Even this sounds easy, just push start and see for yourself.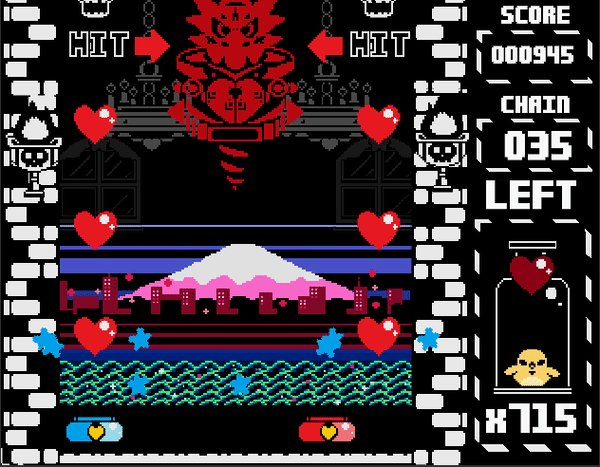 The rate and speed that these items drop is something gamers will not be ready for. Especially in the second level where everything is faster and more aggressive. Gamers will panic. Gamers will lose and have to try again. It's one where you will lose and lose and continually lose and only then you will get better and get the hang of it. It's very difficult but lots of fun. You will want to try and try again just to get past the first level and see the wrath of the second level.
X35 Earthwalker Himself got to try the game and he can confirm that everything works and plays well. It's definitely difficult but he didn't get much time to play but made good progress in it and gave his feedback. The graphics are pixel style and look very cool. The music is fitting and works well with the game.
Overall Super Weekend Mode is a cool game. Very cool indeed. The developers 'Pixelteriyaki' did a very good job with this. We at X35 Earthwalker are going to see how the gaming community reacts to this game. Now Super Weekend Mode may be crazy but it still doesn't come close to… the 'Earth Walk!'
For more information check out the link below: