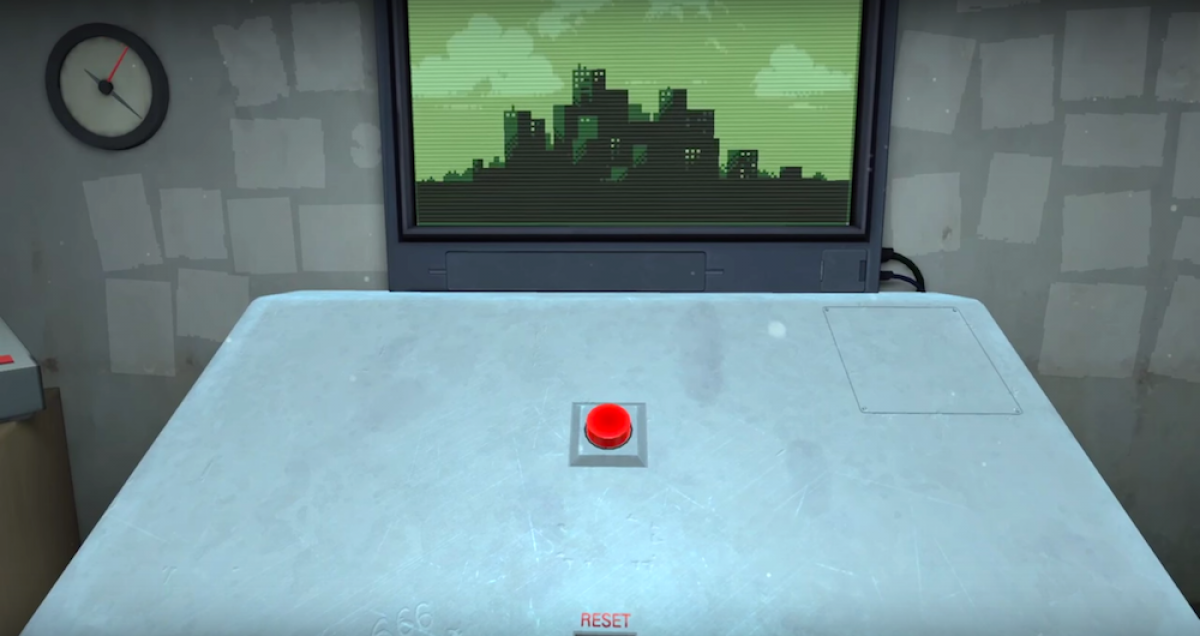 Please, don't touch anything is a puzzle game that got updated and was developed by 'Four Quarters'. It is coming out the 8th of February on the Xbox One but already on Nintendo Switch. The update has stepped up the quality of the game. Let's take a look.
Please, don't touch anything has a very simple story for a initially simple game. Basically the player is covering for a fellow colleague who went of to the bathroom. This room you are in has an interesting set up. There's a monitor screen that's constantly displaying a city. It's live by the way, so what you see is actually happening there and then. Also in front of you is a big red button and you are given one simple instruction… do not touch anything! Yep, we can see it… you've already decided you are going to touch everything.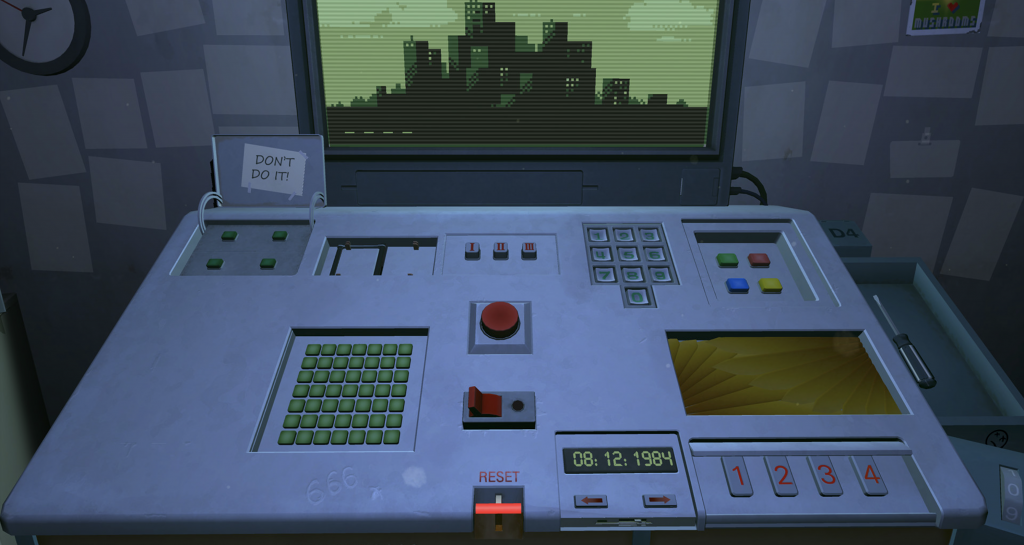 So yes, Please, don't touch anything sounds like a simple boring game and you aren't suppose to wait until your colleague comes back. Remember, this is a puzzle game. The red button has a function. Pressing it once may not do anything but pressing multiple times might. Also around the console in front of you are hidden secrets like more buttons, switches, hidden compartments, tools and much more. Players will need to use their heads to figure all these secrets as activating and doing certain things will trigger certain events, known as the endings. For example in one ending a UFO comes down and destroyed the city. In another ending it's a giant monster.
Thanks to the update that Please, don't touch anything got, things have been changed and improved around here. For starters, everything is 3D now, meaning you can look around the room itself. Check out the corners and see if their are clues or something to take notice off. Oh and the endings… there are now more than 30 different endings. Think you can find them all? So yes, get Botton pushing crazy as players will need to press everywhere.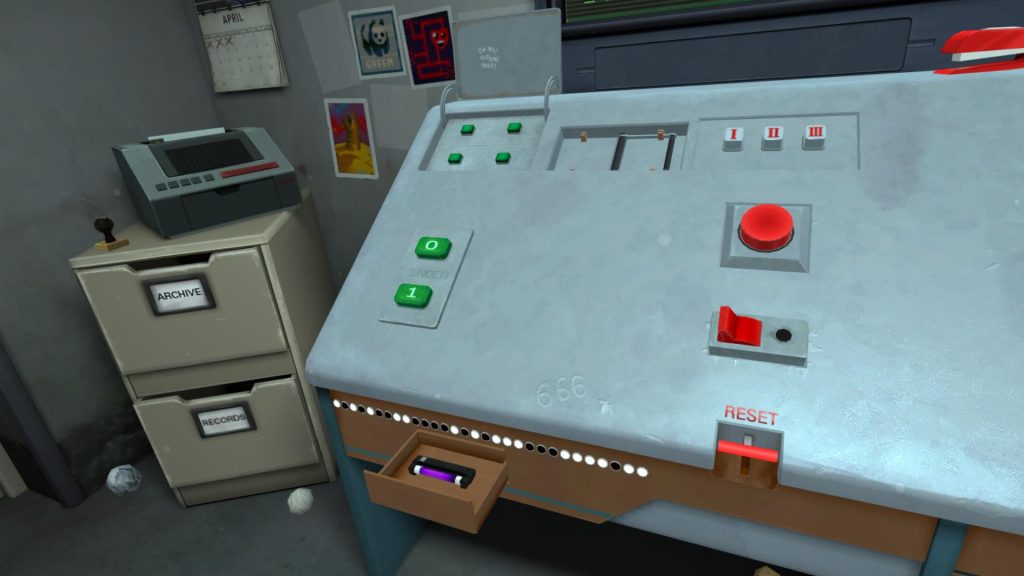 The graphics in Please, don't touch anything have been improved and the endings have better visual effects and look much better than before. Sounds are better as well, so listen out for them. Yes Please, don't touch anything can be played with virtual reality. So if you have a Oculus rift then you get into the game and push that Button yourself.
We checked out some gameplay and it's how we remember it from the original Please, don't touch anything and it's basically the same but just improved. There isn't really much to say about the gameplay as it is simple. Touch everything, find clues and discover the endings. No enemies, no timer or anything like that. It's simply a test. So you are either a gamer who likes this kind of stuff or you don't.
Overall, Please, don't touch anything, is a clever game and definitely requires patience and very good puzzle solving skills. The update even added an introduction. The developers 'Four Quarters' did an alright job with this game. We at X35 Earthwalker aren't looking forward to this game but we know there are some fans who would want this. Now Please, don't touch anything may have many puzzles but what's not puzzling is… the 'Earth Walk!'
For more information check out the link below: