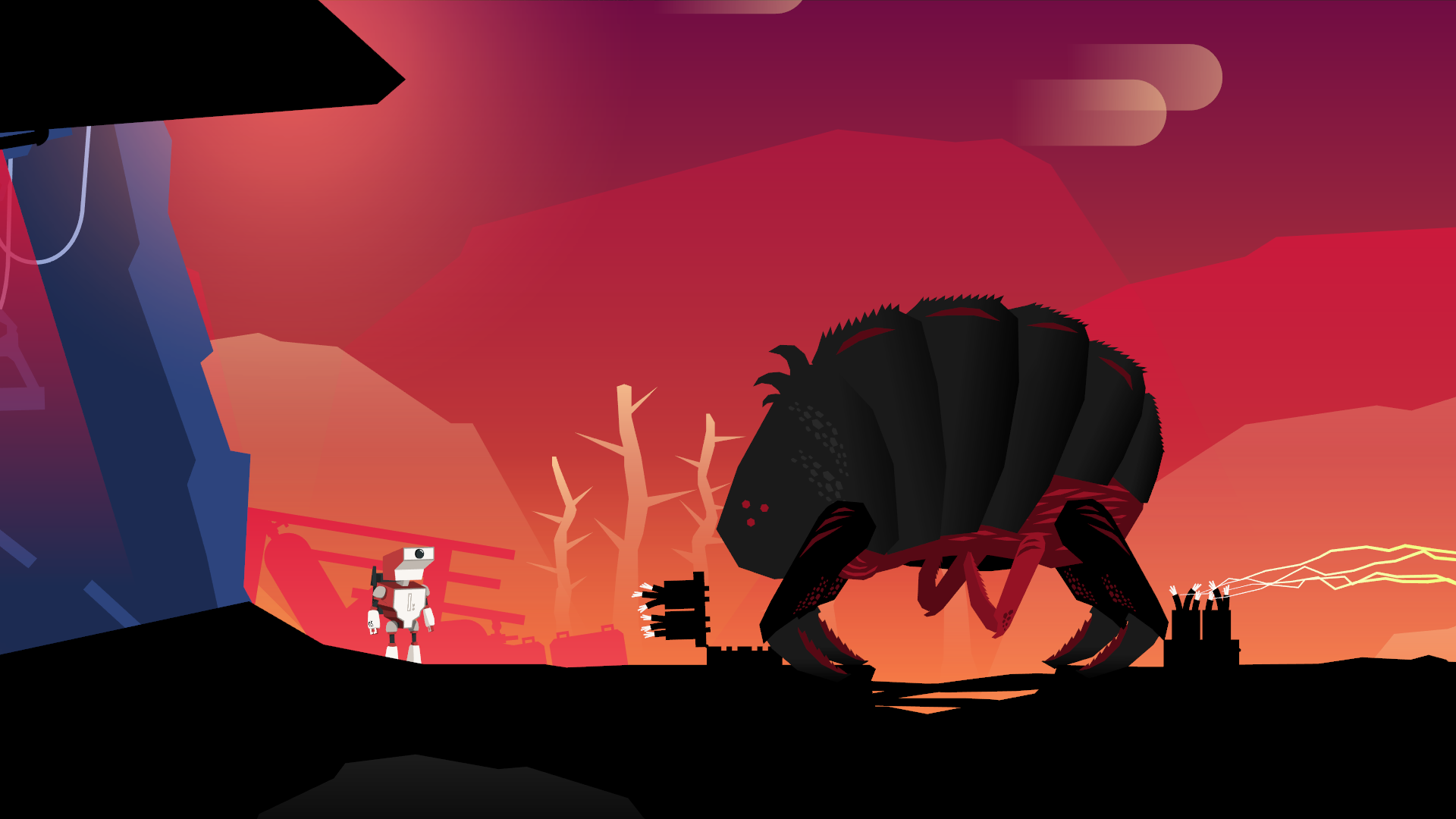 Planet of the Eyes is a new action-puzzle adventure game developed by 'Cococucumber'. It will be released 12th of September for Xbox one and PS4 but already on PC.
Planet of the eyes looks real cool. Another 2D platformer action game. Players control a service robot who is stranded on a mysterious world. It's a narrative story style so make sure to listen to fully know what's going on. Through out the game you will find audio logs which are fully voiced. There are physics based puzzles that need solving. So you can see why Planet of the Eyes is classed as a action-puzzle adventure game.
It's what you would expect from a 2D platformer. The controls are simple in terms of jump, move and action from what we can see. You can interact with objects like pull, push, hold onto etc. Ledges fall from above to crush you or environmental hazards like crushing ceilings and floors, pits, electrical and heat hazards. There is a lot of dangers in this world. The developers on the website made it clear that deaths are in abundance. It says, "Robot deaths galore".
We checked out some gameplay and everything looks good. The graphics are excellent for what it is. The sounds and music are definitely high quality. The environments and many different levels in this game are of a great variety.
Overall, Planet of the Eyes seems like a real good game. The developers 'Cococucumber' did a great job. This isn't exactly our type of game but we know for a fact that some gamers will love this. This game might be worth checking out.
For more information check out the link below: