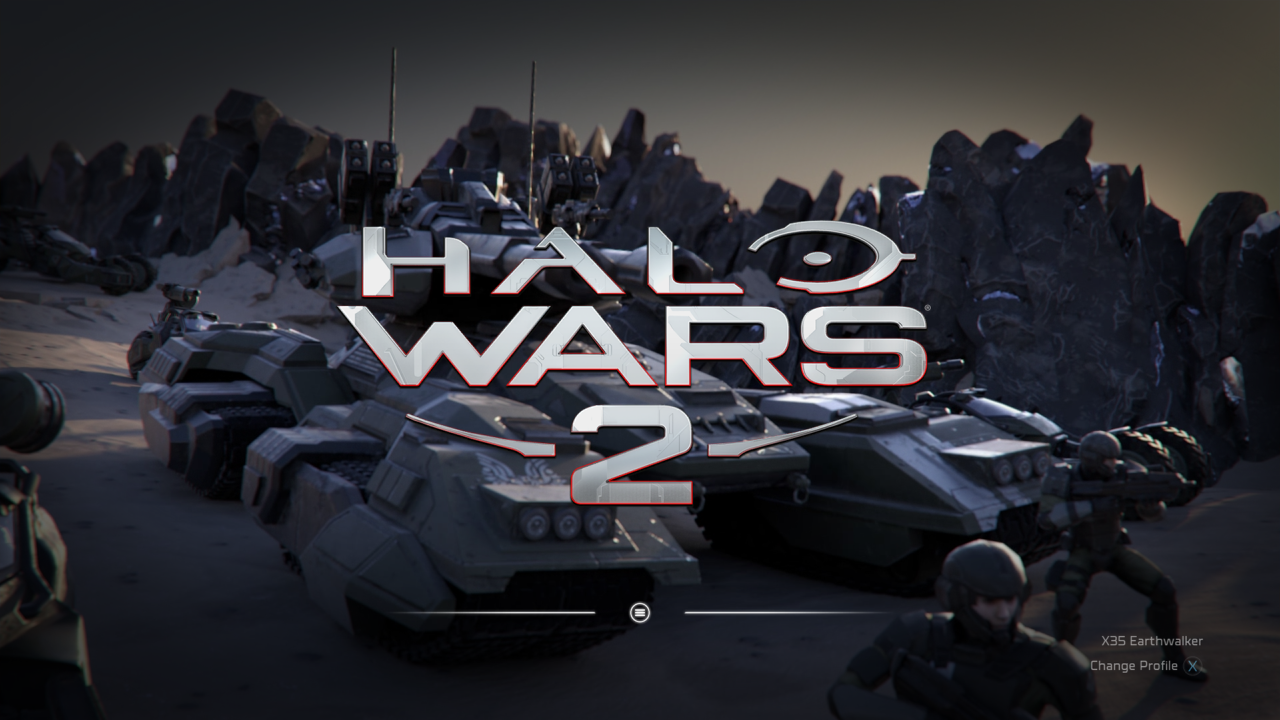 Halo wars 2 has received a big update that contains many changes and some new content. This big update is so big that it's worth checking out. We mean it. Every Halo wars 2 gamer needs to check it out before playing anymore matches.
First of all the fact that this update is here shows that the developers '343 industries' and 'Creative assembly' do listen to their fans and gamers who play their game. That's a good sign. There is lots to say so lets just jump right in.
Leader powers have been effected. Now Shipmaster's Scout mines can no longer be dropped on buildings to do big damage. This is fair as it can be used to destroy buildings straight out.
The Banished Cleansing Beam speed has been slightly reduced to make escaping it easier. We agree with the speed being reduced and so don't have a problem with it.
ODSTs cost increased from 600 to 800 and their HP has been slightly decreased. This is fine. Nothing too big here.
Concerning Economy they have adjusted the Supply income curve to give less of a bonus income on the first few Supply Pads/Warehouses, but less limiting as player's build additional pads. So now players who have multiple bases have a bigger advantage over those with one base.
Now concerning Sergeant Forge they have removed the discount on Supply Pads and Reactors in the "Rolling Economy" leader power. Thank goodness. We are so glad. Rolling economy made Forge the strongest leader in the game. We are so glad it's gone. Also Accelerated Assembly has switched places with Lotus Mines. We also think that's fair. Stronger abilities should be available later, not early.
Concerning rush and counter-infantry units
Jump Pack Brutes
have Increased HP
Increased basic DPS
Slight increase to move speed
Hellbringers
Significant increase to HP
Significant increase to fire damage dealt to basic infantry units
Slight move speed increase
Cost reduced from 80/50 to 80/40
Reduced pre-attack and post-attack cooldown to improve responsivenes
We disagree with this. Hell bringers have enough health already. We do agree with damage against infantry and movement speed but everything else not so much.
Suicide Grunts (Not Blitz Suicide Grunts)
Increased HP
Base damage decreased
Base AOE range increased
Move speed slightly increased
Charge distance increased
Charge speed decreased
Cost reduced from 100/25 to 100/20
Suicide grunts if anything should be boosted in every sense after all their job is to run at the army and make things go boom. We have never seen anyone use them in a standard match but will this update to them be enough to convince players?
Elite Rangers
Significantly increased HP
Armor type changed to be more resistant to small arms fire from Marine & Grunt squads
Faster projecticles that don't miss as often
Cost reworked from 80/110 to 125/90
DPS increased
Finally! The Elite Rangers were absolutely useless. They lost to marines, Hellbringers… They lost to everything and did very little damage but now they should actually be worth using.
Scout units
Reduced ram reflect damage, so will now take less damage when ramming
Reduced damage versus buildings
Jackrabbit
Cost reduced from 220/15 to 200/12
Ghost
Cost reduced from 265/20 to 230/15
Chopper
Cost reduced from 280/20 to 245/15
Counter vehicle units
Hunters
Cost reduced from 150/200 to 160/160
DPS reduced
We don't agree with this change. I mean have you not seen the hunters in every other Halo game? They blow everything up in one shot. They should be strong anti vehicles but let's see how this turns out.
Cyclops
Cost changed from 120/150 to 120/120
DPS reduced
Tanks
Wraiths
HP significantly increased
Shields significantly increased
Build time reduced
Cost changed from 550/40 to 525/70
Plasma Cannon DPS increased
Plasma Mortar DPS increased
Plasma Mortar Fire rate increased
Y ability initial damage increased significantly
Incoming healing reduced
We are saying this for both the wraith and scorpion tanks. This is one of the best changes. The tanks need to be powerful. We felt that wraiths before got destroyed more easily and didn't stand out much. This should now encourage players to use them a bit more. What a big update indeed.
Scorpion
HP increased
Cost changed from 650/50 to 600/90
Machinegun DPS increased
Cannon DPS increased
Cannon AOE size decreased
Canister shell DPS increased
Canister shell AOE size increased
Incoming healing reduced
Grizzly
HP increased
Machinegun DPS increased
Missile pod DPS increased
Cannon DPS increased
Missile Barrage ability damage increased
Well if the regular scorpion gets stronger then it makes sense to boost the Grizzly as well.
Core infantry
Grunts
Grunt squad build time reduced
Overall DPS increased for basic and mine-upgrade squads
Overall DPS increased for pack brother-upgrade squads
This is a good change. Grunts were laughable even when upgraded but now it looks like they should be quite equal to marines as it should be. Grunts or marines shouldn't be clearly stronger than the other.
Marines
Grenade DPS decreased
Grenade large AOE size reduced
Marine Assault rifle DPS slightly decreased
Protector Sentinels
Move speed decreased
No longer has a huge damage bonus vs. buildings
General DPS decreased
Lockdown Bolt damage decreased significantly
We know that almost everyone has been waiting for this. It's pretty much everything we at X35 Earthwalker asked for. Now they don't melt bases within seconds and aren't as fast meaning your armies can actually catch them to fight them. Finally!
Banshees
Banshee Plasma Torpedo damage significantly reduced
We never cared but do agree with this. The plasma torpedo should be an assist to fight air not count as a proper anti-air unit level of damage. So yeah, good job with this one.
Locusts
Basic DPS slightly reduced
Line of sight range reduced
Weapon range reduced
We agree with the weapon range and damage reduction. Locusts annoyed us. They should be for destroying buildings and that's their main purpose only.
Base turrets
UNSC and Banished upgraded turrets DPS increased
Banished turrets HP increased
UNSC turrets build time reduced
Banished turret build time reduced
We also agree with this. Turrets should be able to hold their ground against enemies that come but not against armies. When you fall back to your base, you should feel safe to some extent knowing that you can make a stand there.
Strongholds
UNSC and Banished HQ HP increased to a constant, high HP amount across all tech tiers
The big update also brought some new content as well. Basically ranked matches.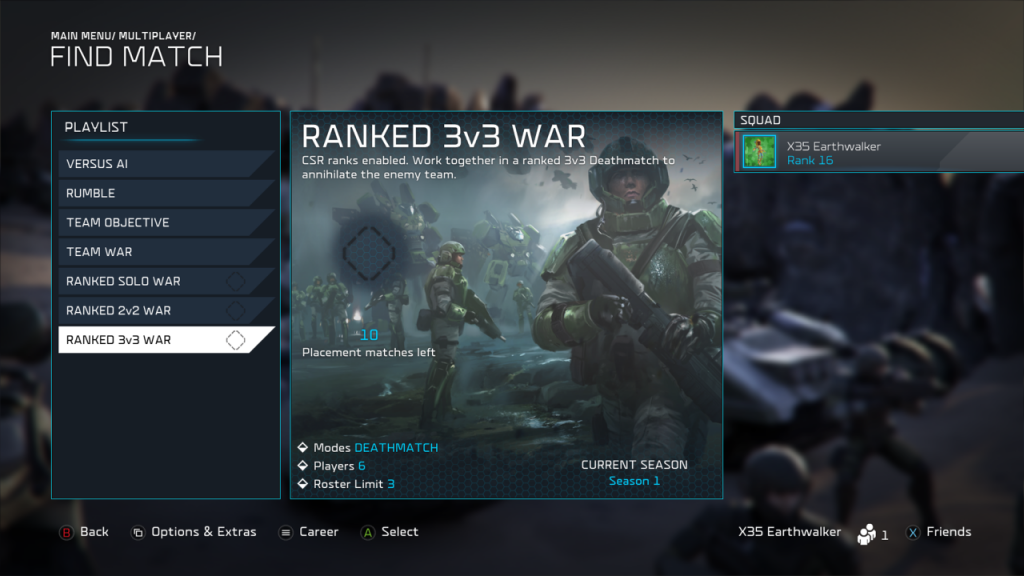 Halo Wars 2 Xbox One Playlists:
Ranked 1v1 War
Ranked 2v2 War
Ranked 3v3 War
(Blitz) Standard
(Blitz) Brawl
(Blitz) Ranked Standard
(Blitz) Ranked Brawl
We agree that their should be ranked for those who want to do that. Honestly they should have had this before but whatever, we aren't in their studios knowing what's going on.
Halo Wars 2 Windows 10 Playlists:
Ranked 1v1 War
Ranked 2v2 War
Ranked 3v3 War
(Blitz) Standard
(Blitz) Brawl
(Blitz) Ranked Brawl
Overall we are very happy with this big update as it addresses many big issues but also helps make things more balanced. Adjustments to Forge, sentinels and tanks were our favourites though. X35 Earthwalker himself is excited to get back on the battle field and give these changes a try. Whether you are happy with the big update or not… You must be happy about the 'Earth Walk!'
For more information check out the link below: