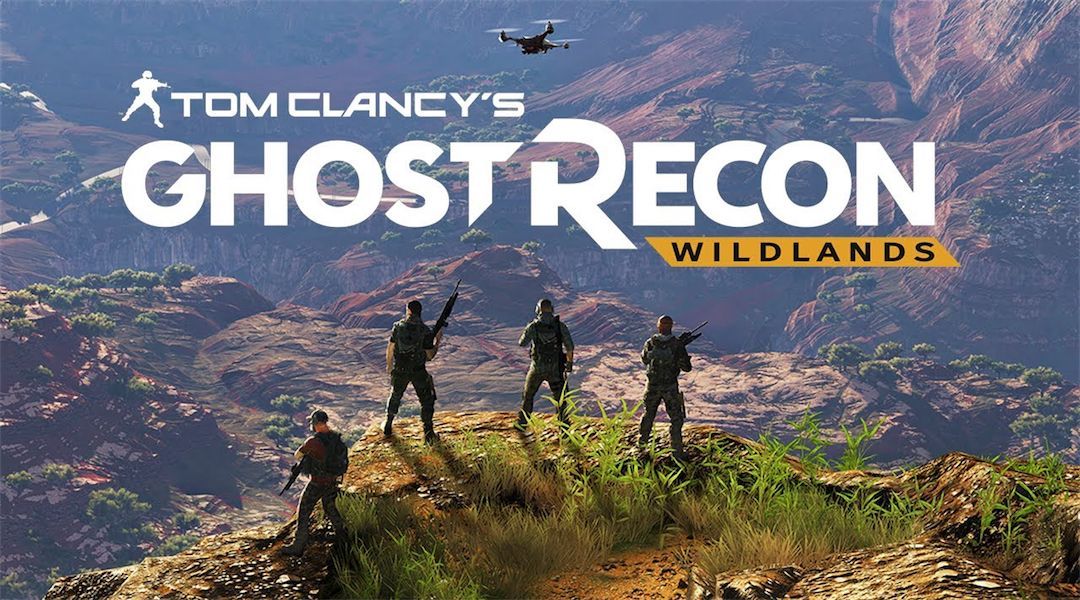 Ghost recon wildlands, developed by Ubisoft, will be released on the 7th of March 2017 for Xbox One, PC and PS4. The game is set in Bolivia but a few years in the future. The country has become the largest producers of cocaine in the world. The ones behind this is the Santa Blanca drug cartel with their vicious tactics and influence has made the country narco state meaning that the countries economy is dependent on the trade in illegal drugs. This has brought forth fear, violence, injustice and lawlessness. Since getting into a all out war is not the solution here, stealth is the way to go. This is where the players, as the Ghosts, come in. An elite US special forces team, deployed behind enemy lines stop this all: the cartel and the corrupt government.
The open beta is available from February 23rd to February 27th. which is a fair amount of time due to the fact that the full game will be available a little more than a week later. In the open beta you'll have access to the Itacua region of the game which is a good place to warm players up to the game and get ready for the worse to come. We heard that another region is also available called Montuyoc which is said to be much harder than Itacua by a considerable amount. This area is not for new players due to the drastic level in difficulty; however we aren't 100% sure if Montuyoc will be available though. The open beta is free and available for Xbox One PC and PS4. The beta and even the full game is completely co-op with up to three other players so bring your friends in on the action but if you want to play by yourself then a.i team members will accompany you. You will have access to the full game's vehicles and weapons to carry out stealthy operations or full blown fights to fight take on missions against the drug cartel.
Now some gamers may be wondering if you get anything for taking part in the beta. Well there is and it's not a small prize where you just get a ribbon or character skin. If you participate in the open beta you'll get access to the "Unidad Conspiracy" mission if you play the full game before March 31. For those who are a fan of Ghost Recon may be tempted to really get into the game. It's not a bad prize at all if you ask us.
We are still very interested to see the leaders of the drug cartel in action as they really do stand out. We like how different they look and seem from each other. Each has an important role and look like they mean business. Their different departments show that this cartel isn't some little kids game but a fully organised operation that has put some thought to it. The leaders are: El Yayo (head of production), La Reina De La Belleza (head of trafficking), El Cardenal (head of influence), El Muro (head of security) and El Sueno (leader of the cartel). El Yayo is a reluctant worker for the cartel because his family was threatened by them. He may end up helping the ghosts bring the cartel down. El Cardenal is the false preacher who was removed from the catholic churches for preaching forbidden cults. It seems the cartel has him manipulate and trick people with false sermons and messages. El Muro is the personal body guard to the leader. He looks like the typical tough guy who can hold his own in almost any situation. We are expecting a boss battle here. La Reina de la Belleza had a violent and traumatic childhood and this is probably what helped make her what she is today. We couldn't trust her just from looking at her. Like she has a knife near by. The leader El Sueno has dangerous written all over him. He is brutal but acts religious at the same time which doesn't make sense. It would be interesting if he has some sort of supernatural abilities. We would actually like that.
Overall we want to see what this game and the beta have in store for us gamers. The game is looking real good so far. The developers 'Ubisoft' did a great job so far. Let's see what happens with this game but whether we see or not… you just can't forget to do the 'Earth Walk'!
For more information check out the link below: