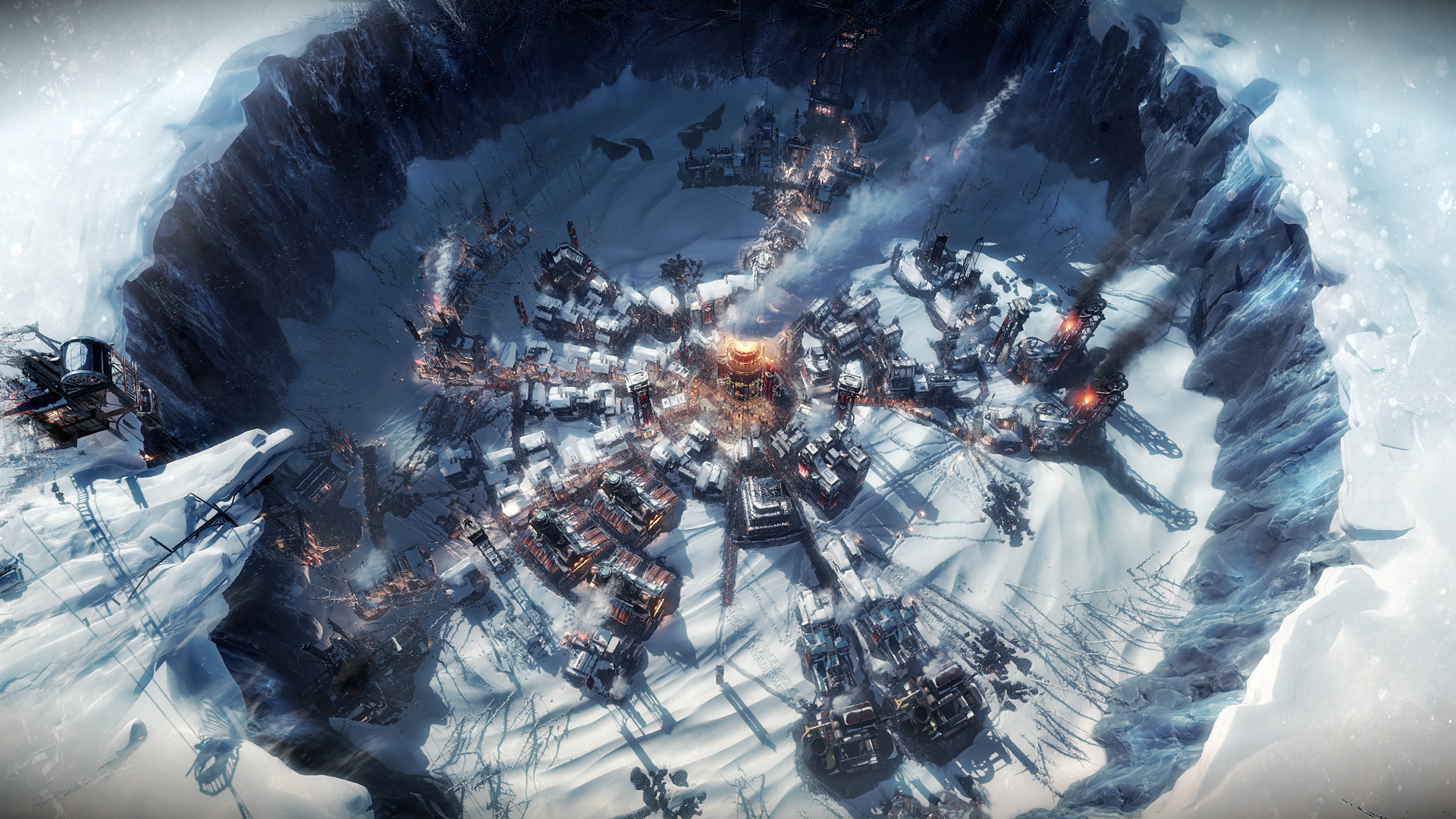 Frostpunk is a society survival game developed and published by '11 Bit Studios'. It is said to be coming out within the third quarter of 2019 on the Xbox One and PS4. It's already out on PC. Now this game is suppose to be a serious survival game with consequences concerning players decisions. Let's take a look.
In Frostpunk, players will have to be responsible for the last city on earth. This city is set in the middle of a frozen wasteland area. The people have developed steam powered technology in order to counter the freezing cold. Players must build this city, expand and make sure to keep it a place where the community can survive. Do you think you can do that?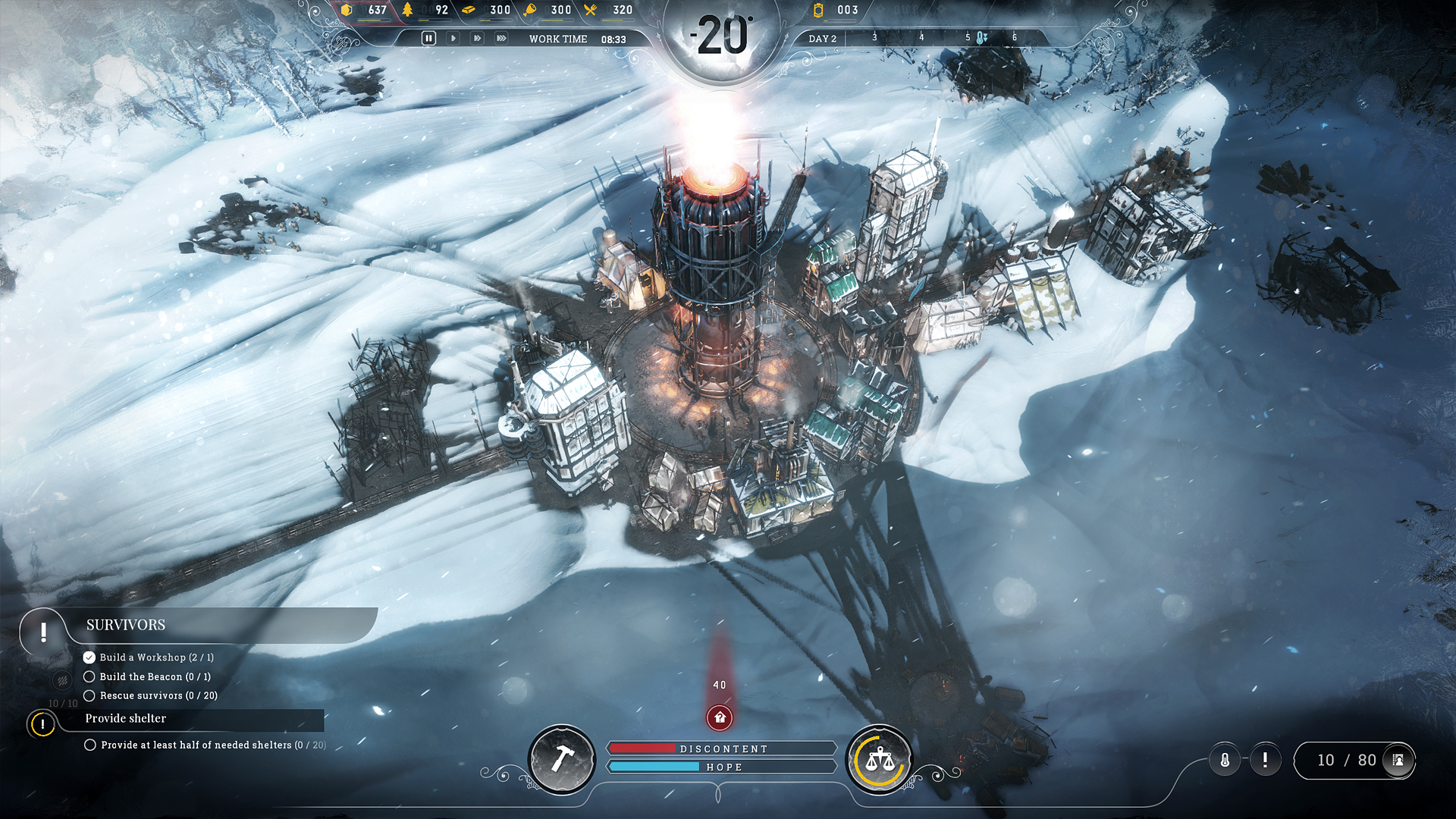 Off course Frostpunk isn't as simple as now we have money so let's build this tower and now we get energy so let's expand. No! Frostpunk makes everything serious. Players will constantly need to make decisions. Decisions that seriously effect other things. Decisions that can be real difficult. Decisions that can even be cold (get it?). For example you could choose to enforce child labour. This will off course allow more work to be done and speed up processes etc but then children will be put to some seriously hard and maybe even dangerous work. What if someone gets hurt? So it's about balancing your moral code with what needs to be done for survival. Is the lives of a few acceptable for the survival of many to you?
So that's basically the game. Build your little place into a city eventually while keeping close eye and management of your supplies. Meeting the needs of the people, doing what's right, creating laws, punishment for crimes control the propaganda and more. Now there is some more still. For example exploration of the outside world. You can't just stay caged in for too long. So going outside to find new things, resources or even to just learn about what's happening out there and the history of this frozen world of Frostpunk.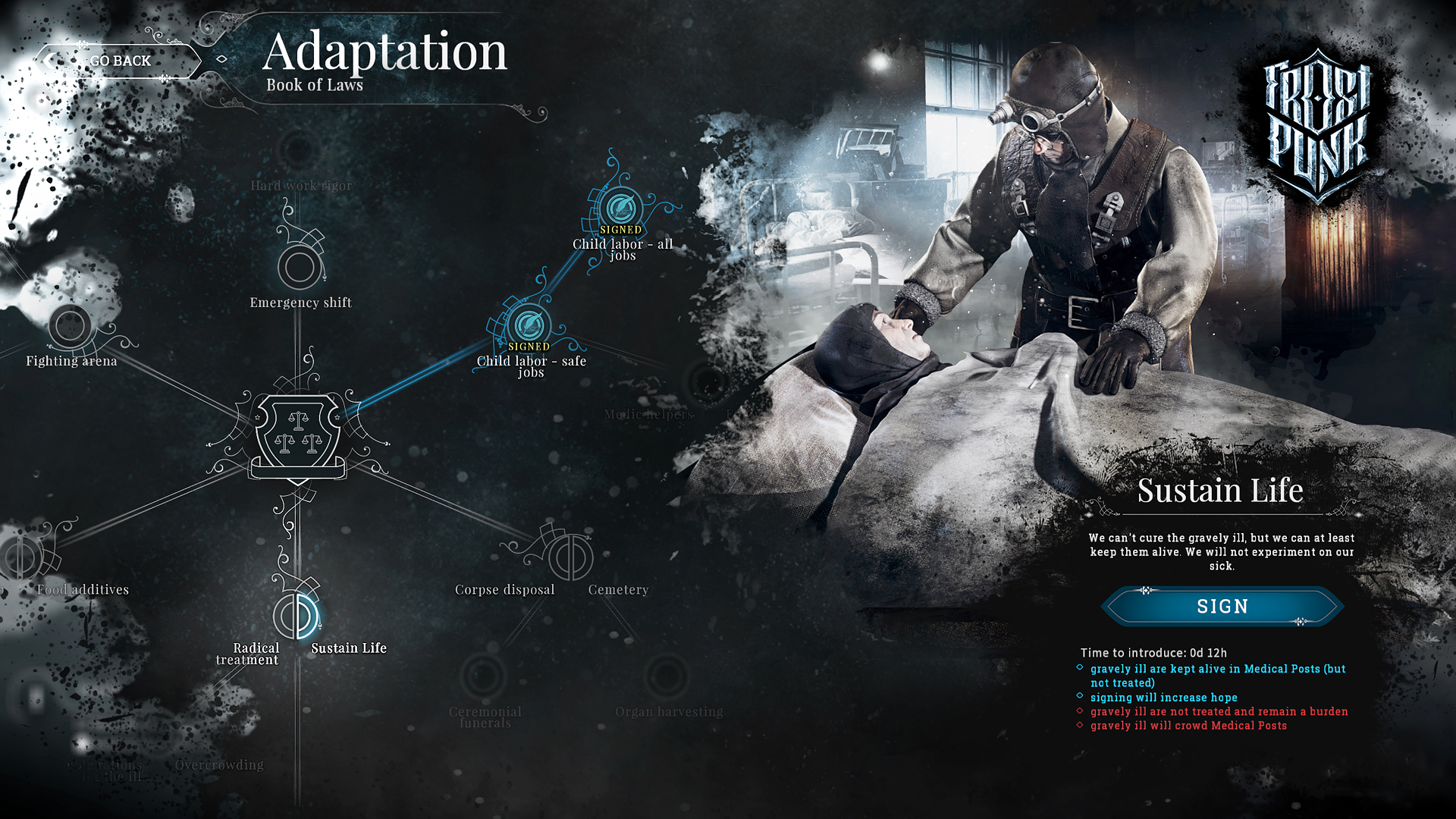 Yes we know Frostpunk is way more detailed than how we are explaining but we are just boiling it down. You must decide how much funding needs to go into the propaganda centre which creates and brings the news to people's homes. Off course this can easily be corrupted. Watch out concerning the hope of the people and their content with life in the city. If people lose the will to live then it's over for them and for you. If there's no hope then what's the point in carrying on working.
Even after you have made decisions things don't end there concerning the matter. There are levels and even a progress tree that shows in what direction you can advance that project or decision in. You can see the impacts it will have but it's up to players to see and think long term. There is even reaction moments too. As in a decision may have triggered something else or something happened during that project. For example, remember the child labour thing? Well a child could get injured while working. This off course will not be pleasing to parents. Do you then decide to continue with the child labour, restrict the child labour or completely abolish child labour? Think about it. Do you need the extra hands that badly?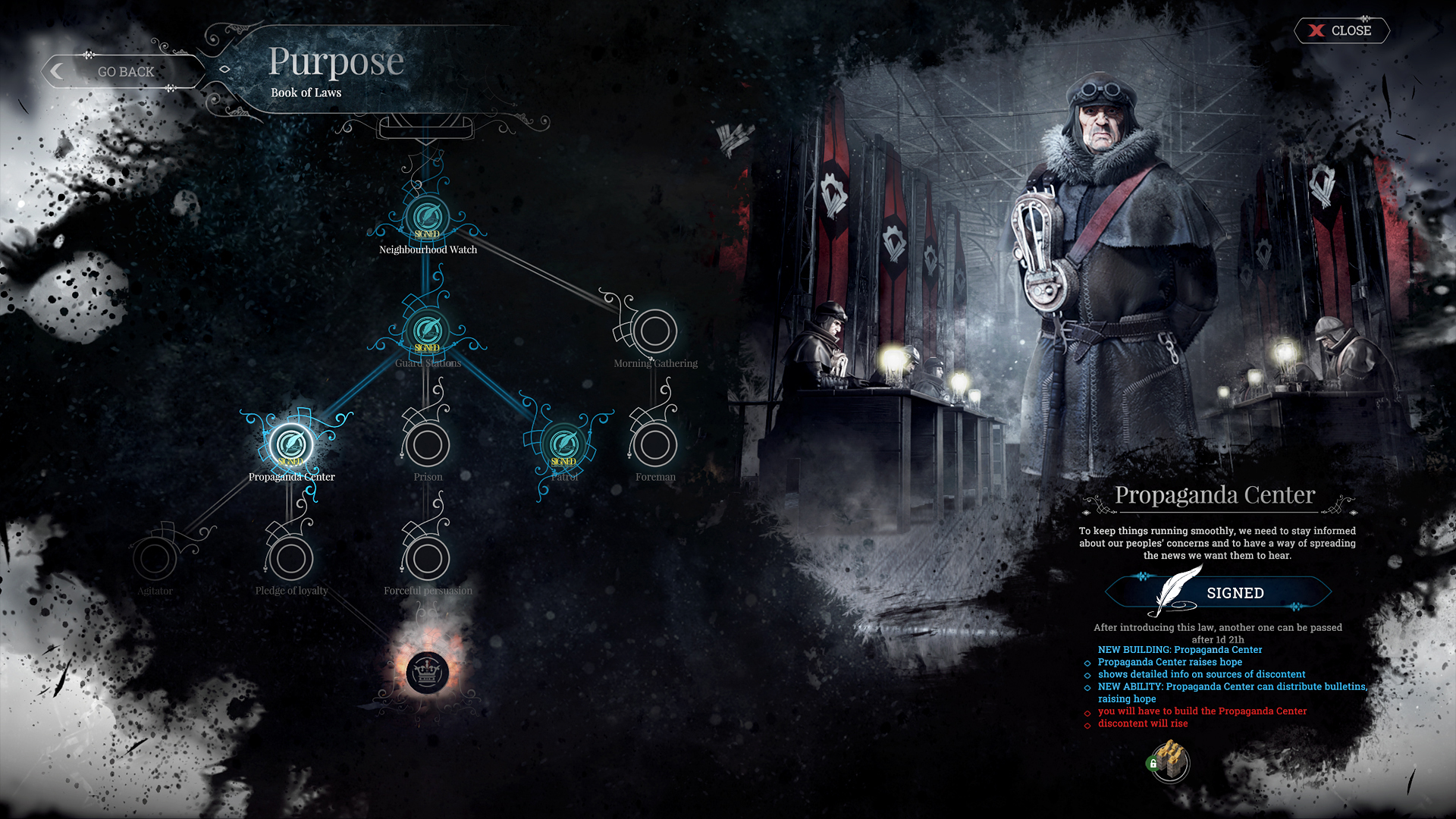 There's an endless mode where players can go on forever. Hence the name endless. Frostpunk received new game modes, maps mechanics etc. Do some exploration and you might just find some more people out there. Off course to survive in situations like this, man needs to develop new means and way of achieving and moving forward. So players need to develop technology. So automatons which are self powered, and really advanced infrastructure are all possible. Even airships which will make travelling much safer, easier and faster. Lots to learn and achieve in Frostpunk.
We checked out some gameplay and Frostpunk seems like how you would expect a city management to be like. Highlight and select sections and buildings, then check the requirements, then select from the options in the menu. See the stats and numbers of the city. People who play sims will probably feel quite comfortable here with how the management works. It's not some a big action game with lots going on in your face. It's something that gamers will have to see for themselves. So check out some gameplay videos. Trailers don't really explain that much.
Overall Frostpunk seems like the kind of game that it serious like 'Papers please', manageable like Sims but casual though. It's one of those games that a certain audience of gamers would be into. The developers '11 Bit studios' did a good job with this game. We at X35 Earthwalker will just have to hear what goes on with Frostpunk. Now Frostpunk may have a cold situation going on but it's not as serious as… the 'Earth Walk!'
For more information check out the link below: