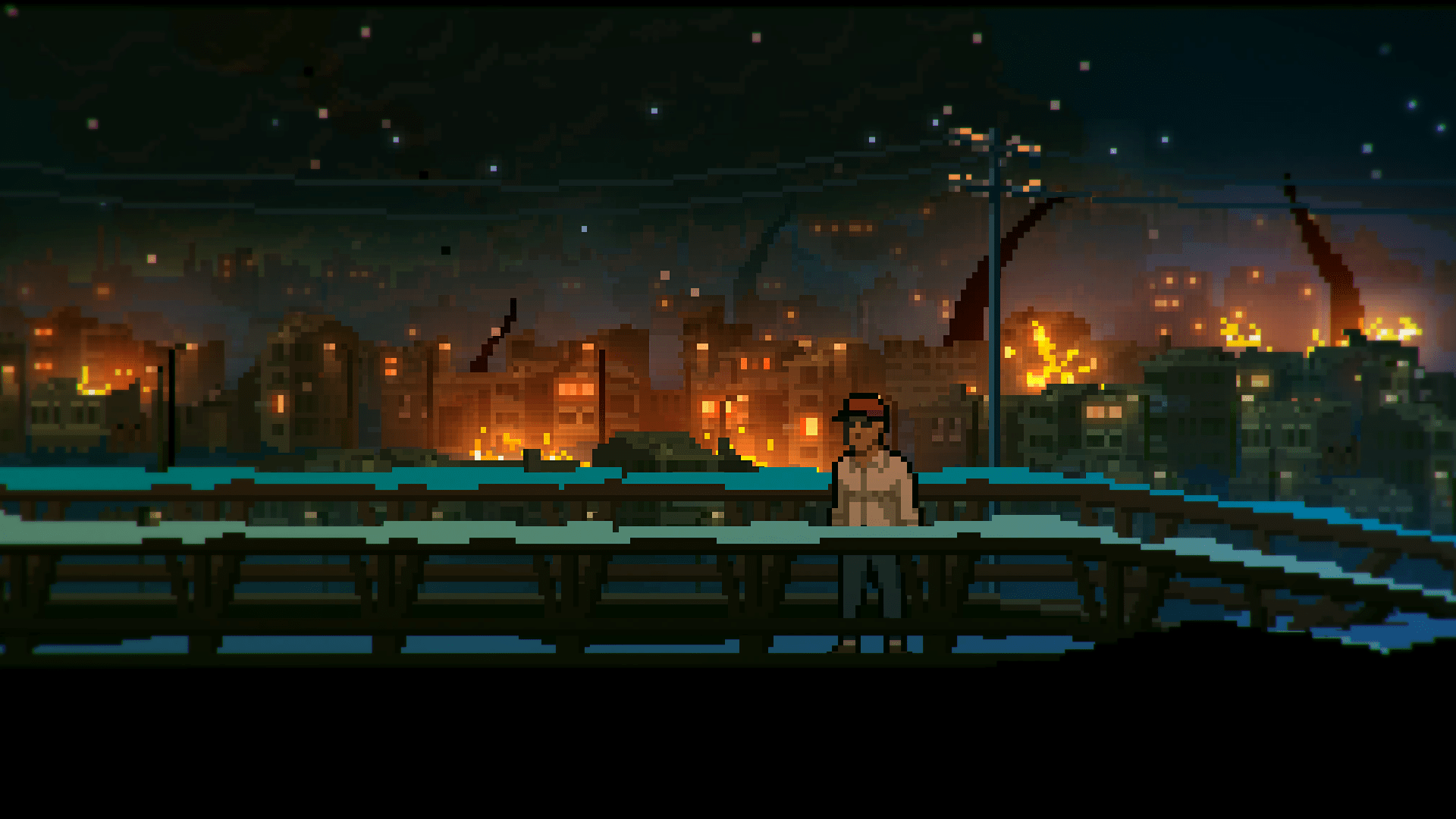 The Long Reach is a new puzzle adventure game developed by 'Painted Black Games'. This game is coming out March 14th on the Xbox One, PS4, Nintendo Switch, Mac and PC. Games like this are only for a specific category of gamers. Let's take a look.
Many have compared The Long Reach to 'Lone Survivor' but we don't see that much. If anything it's more comparable to 'In the Shadows' but whatever. Basically it's pixel style graphics in a big world though. Big in terms of what is going on. Some have classed it as a horror game. We can see that too but wouldn't say that either. It just seems like another game where you go around, talk to characters and collect stuff. The setting though is different.
In The Long Reach, the game takes place in new hampshire in the town of baervox. You play normal people in a regular town. Things; however get real bad because of scientists. Once again it's the scientists. They always ruin everything. Basically they were working on something called experience-sharing program. Now people have nightmares and dreams without being asleep. This is crazy and creative of The Long Reach. Just imagine this. Kids running if fear because they see Freddy Fazbear from Five Nights at Freddy's chasing them in broad daylight. Or old war veterans grabbing their guns again because they see the enemy army soldiers coming around. Or Teenagers chasing after their favourite celebrities. It will turn the whole town crazy, which is exactly what happened. Many went insane.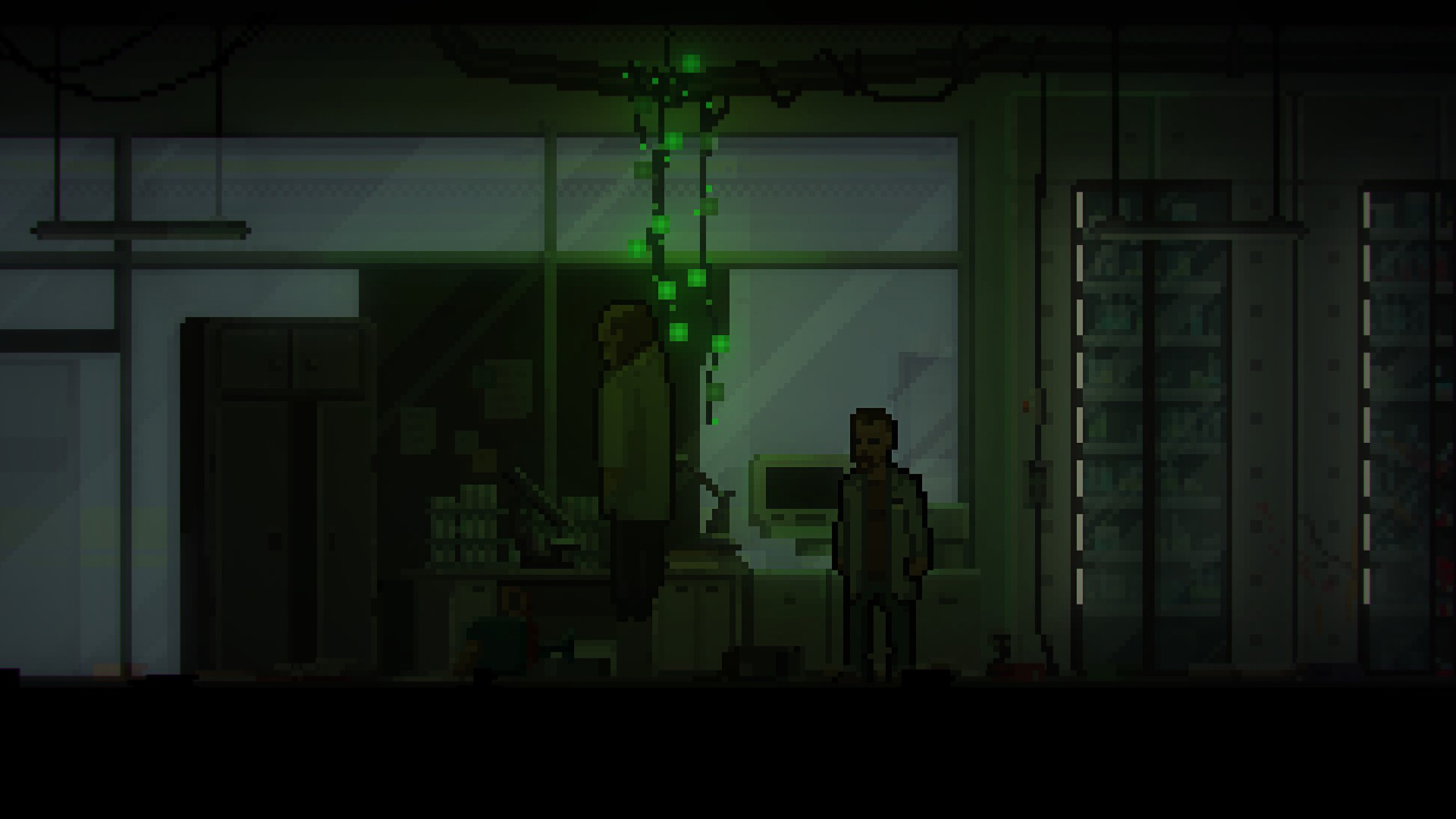 Now the game does encourage you to try and escape and save yourself but you can try to help fix the problem going on. You will need to talk to everyone as much as you can to get information from them but be careful. Some people aren't exactly as sane as you think you are. Some might try to attack you because if they are having a nightmare they may see you as a wretch from Gears of war, so may try to kill you with a crowbar or something. So whenever you are in trouble just run. Seriously, just run! Otherwise they won't think twice about it.
Most importantly, especially if you want to make progress in terms of fixing the problem and solving puzzles, you need to collect everything. Every item you find may come in handy in the future. So exploration is incredibly important. Be that player who sees something shiny in the trash bin.
We checked out some gameplay and we can it's just like some of the others. Run back and forth find stuff, see something is it danger then act accordingly. It isn't anything special from what we have seen but it is done very well. The set up is good, the sounds are very good and the whole world looks good too. The mysteries within The Long Reach is the games best feature here. What is real? What is a nightmare? Who are you really? What's going on? why are there giant tentacles like that of a monster? So much going on.
Overall this game this is good but again only for certain gamers. Many will not like this game at all or not get into it. It's something you just have to check out for yourself. It's easy to know what this game is about and sort of what it has to offer. The developers 'Painted Black Games', did a good job with this game. We at X35 Earthwalker aren't interested at all but other gamers may certainly be. Seriously we encourage all to check it out for themselves. Now some may be reaching for this game but no one can reach… the 'Earth Walk!'
For more information check out the link below: