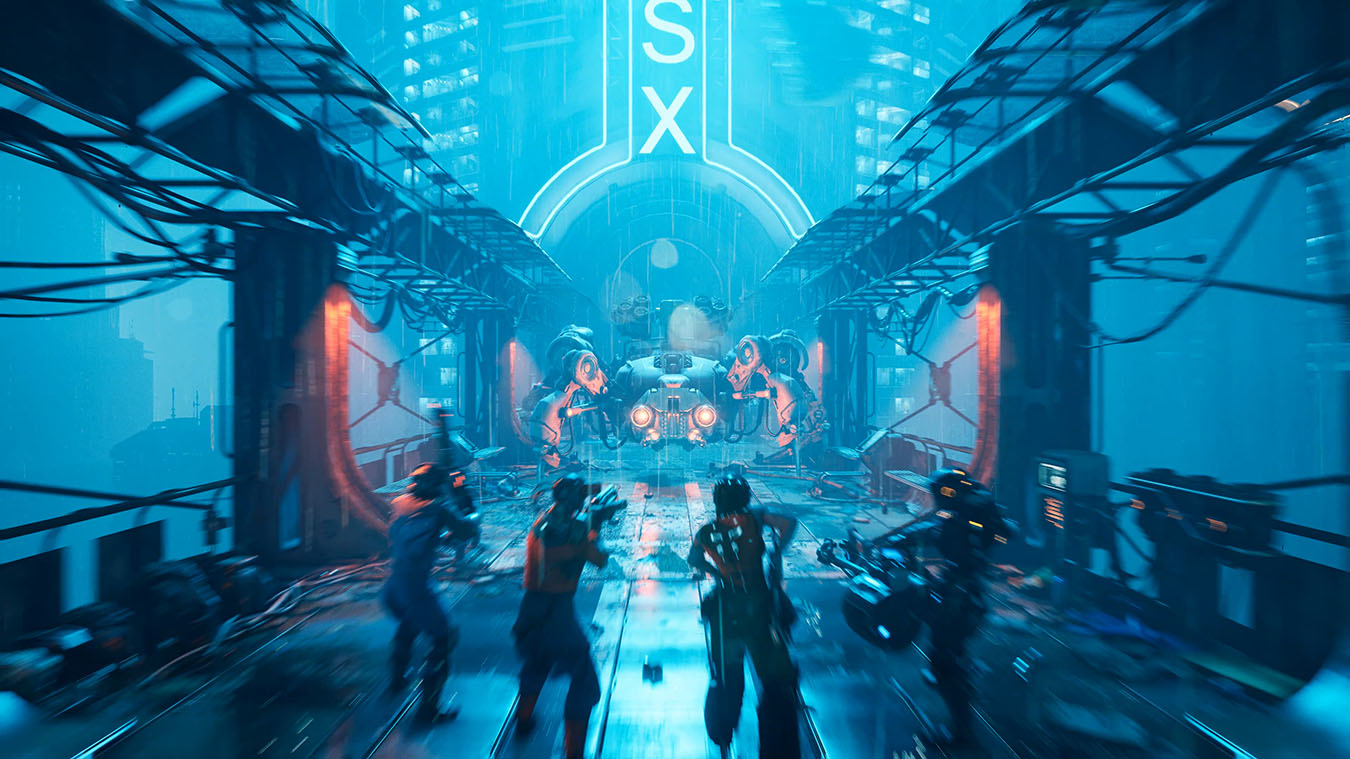 The Ascent is a new solo and co-op action RPG developed by 'Neon Giant' and published by 'Curve Digital'. The Ascent is said to be coming out in 2020 but no specific date. The Ascent is an Xbox exclusive that's coming out on the Xbox One, Xbox Series X and PC. We normally like games of this style so naturally we checked it out. Let's take a look.
In the Ascent universe there is a corporation… well a mega corporation known as the 'The Ascent group'. They are said to own every everyone, including the player. This mega corporation has collapsed… somehow. This effects everything including security and order. So off course with The Ascent group gone, there is chaos and violence as let's just say… non peaceful corporations and gangs are taking advantage of the situation. So off course you got to get control of the situation and found out what happened.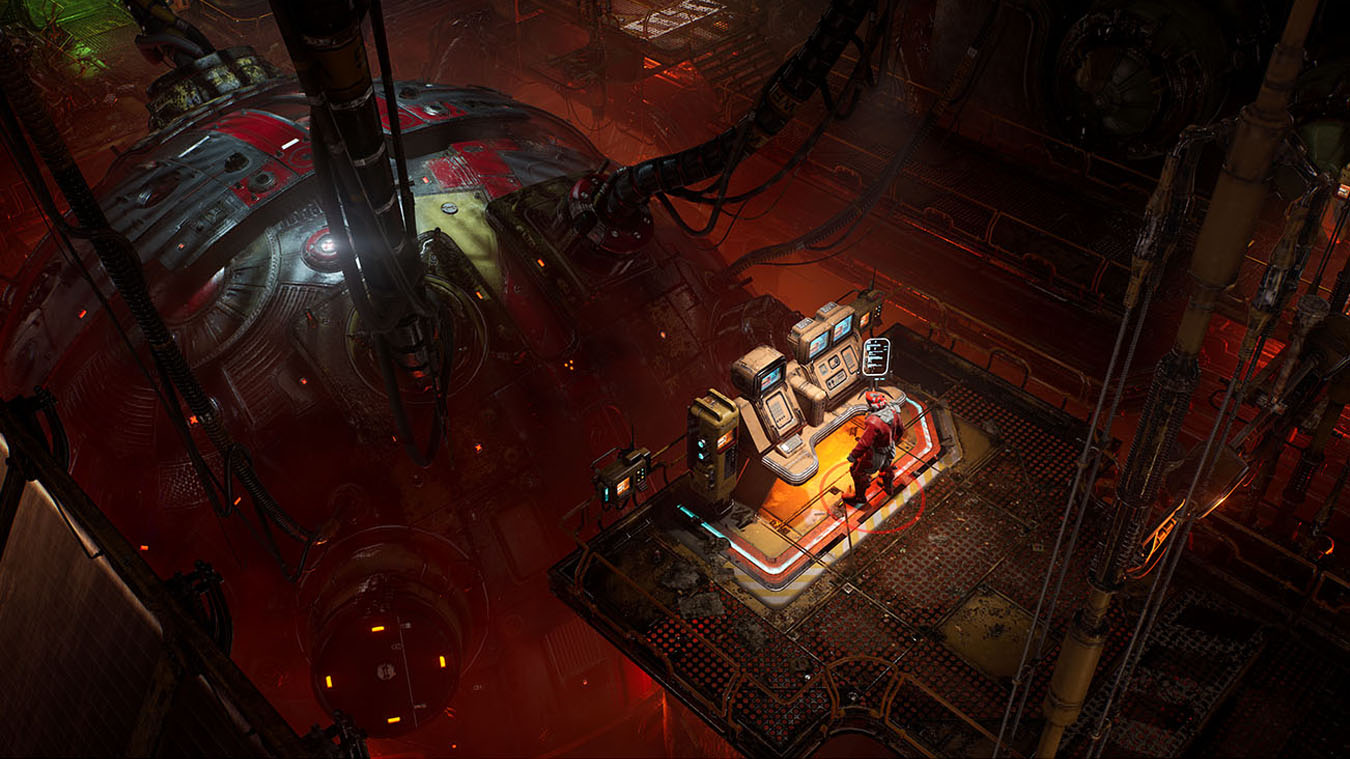 Now we definitely got an interest in The Ascent simply because of style. We like the whole top down shooting games thing. It reminds us of Alien Breed for example. Now that game is very good and a lot of fun with co-op action. So far The Ascent has those elements in terms of co-op action (which is excellent and the straight up combat. Games like this are not hard to make good but it's the job or developers to take it to the next level. Hopefully The Ascent does such a thing.
The Ascent has a number of areas for the player to explore. There are many districts and some are run down and not so great like the slums while other places will be high end luxury places spheres. So make sure to take pictures – we mean be on your guard. Don't forget that you will have opportunities to make allies and enemies. So be careful, do you really need more enemies, but what do they want in return for being an ally. Some people you can't trust. Especially if you meet a alien called pablo.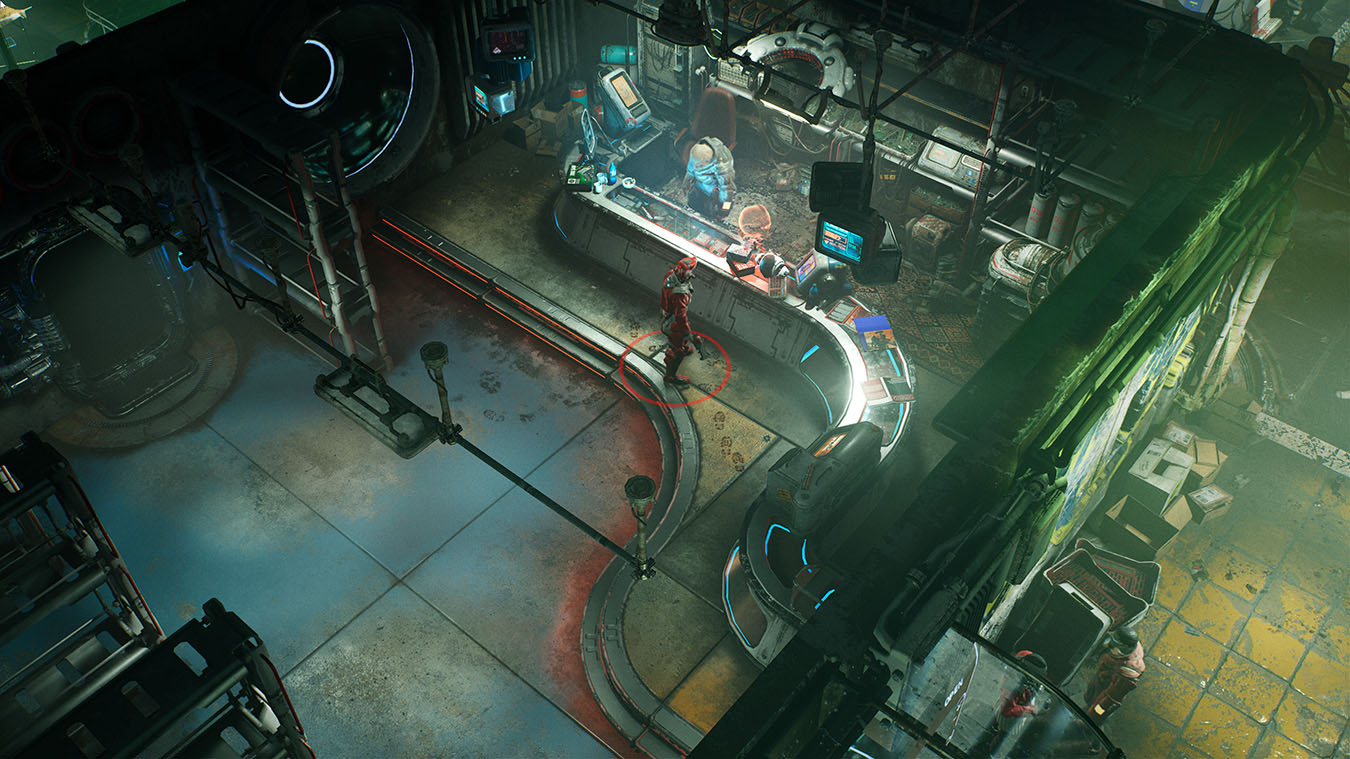 There are a variety of enemies and off course each have their own strengths and weaknesses. She enemies are sower with their attacks. Some are melee only, others just attack from afar. You get the point by now. Off course don't forget that The Ascent is also an RPG. Enemies can drop loot. The most dangerous enemies are worth slaying as they can drop the best and rarest loot of all. Your characters can also be augmented and customised. How you build your character will pretty much effect how you should approach the enemies. Use cyberware to modify your body, and your equipment makes a difference.
We checked out some The Ascent gameplay and it's what we thought it would be. Top down, move around, dodge attacks, keep distance, shoot them down and make your way. You explore the area (as you should) and open up chests for items. The shooting enemies don't seem so aggressive. There's also abilities like a ground pound attack so you can mix that in to destroy groups of enemies. There is a dome shield that moves with you and offers excellent protection. The Ascent is already setting a huge bar for games to follow with no loading, environment destruction stays and it's incredibly detailed and this isn't even the final build yet. As expected we say playstation fans just dumping all over it for no logical reason but hey if you like it, play it and have fun.
Overall, The Ascent looks amazing so far. It's incredibly detailed. The graffiti, the environment and as mentioned before the environment damage stays. The graphics are excellent, the sounds are serious and the in game character animations are excellent too. If this is what the Xbox Series X is brining then we are looking forward to it. The developers 'Neon Giant' have done an amazing job so far. We at X35 Earthwalker definitely look forward to what The Ascent truly brings. Now The Ascent may ascend gameplay but nothing is as ascended as… the 'Earth Walk!'
For more information check out the link below: