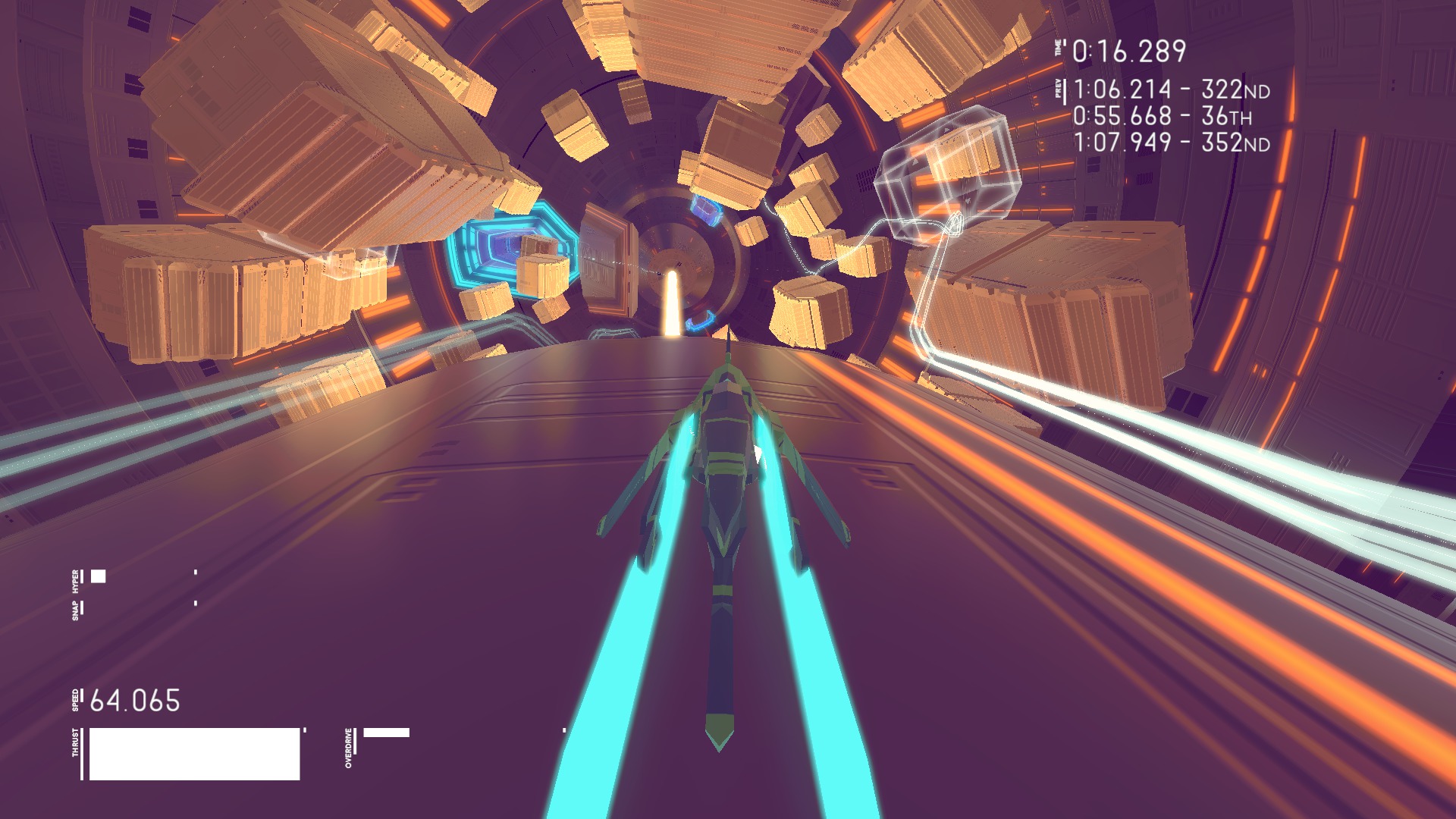 Lightfield is a new hyper futuristic racing game developed by 'Lost in the garden'. It's coming out the 26th of September for Xbox One and PS4. This game looks cool, sounds cool and we hear has an interesting twist to it. Let's check it out.
Lightfield sure does look cool but the twist makes this something else. The twist is some parkour. So basically racing but with parkour. You will be zooming alone but will have to jump to circular pillars then jump of to an oval shaped platform and then back on the original track or wherever you desire to go as Lightfield has omnidirectional routes for players to go along at their choice. There's more than one way to race here.
In light field you can go beyond the tracks boundaries and explore for yourself. Take in the sights, check out more of the level designs. Honestly experienced gamers can figure out what this game has to offer. high speed racing with the ability to go anywhere and parkour to make reflexes and paying attention essential skills to compete.
There are three game modes: Race, time trial and exploration. You can guess what each of these modes are about. There is an online multiplayer mode so go and take on the world. Honestly games like this need online multiplayer. There is also a leaderboard so go see who is currently leading. The electronic music was done by viennese musician Zanshin. Best of all though is the fact that it's also 4 player local split screen mode. X35 Earthwalker himself respects games who have this.
We checked out some gameplay and everything is what we thought it would be. It's high speed racing in a futuristic world with trailing lights. Jumping from place to place, racing up and down pillars, around corners and more. This looks real cool.
Overall this game seems excellent. The graphics are great for what it is. The sounds are just good we would say. The music though is something the developers seem very proud about. They should be as the music is very good indeed. Warning: the music may force gamers to dance a little. This game is worth checking out. Omnidirectional racing is great and all but what's better… is the 'Earth Walk!'
For more information check out the link below: