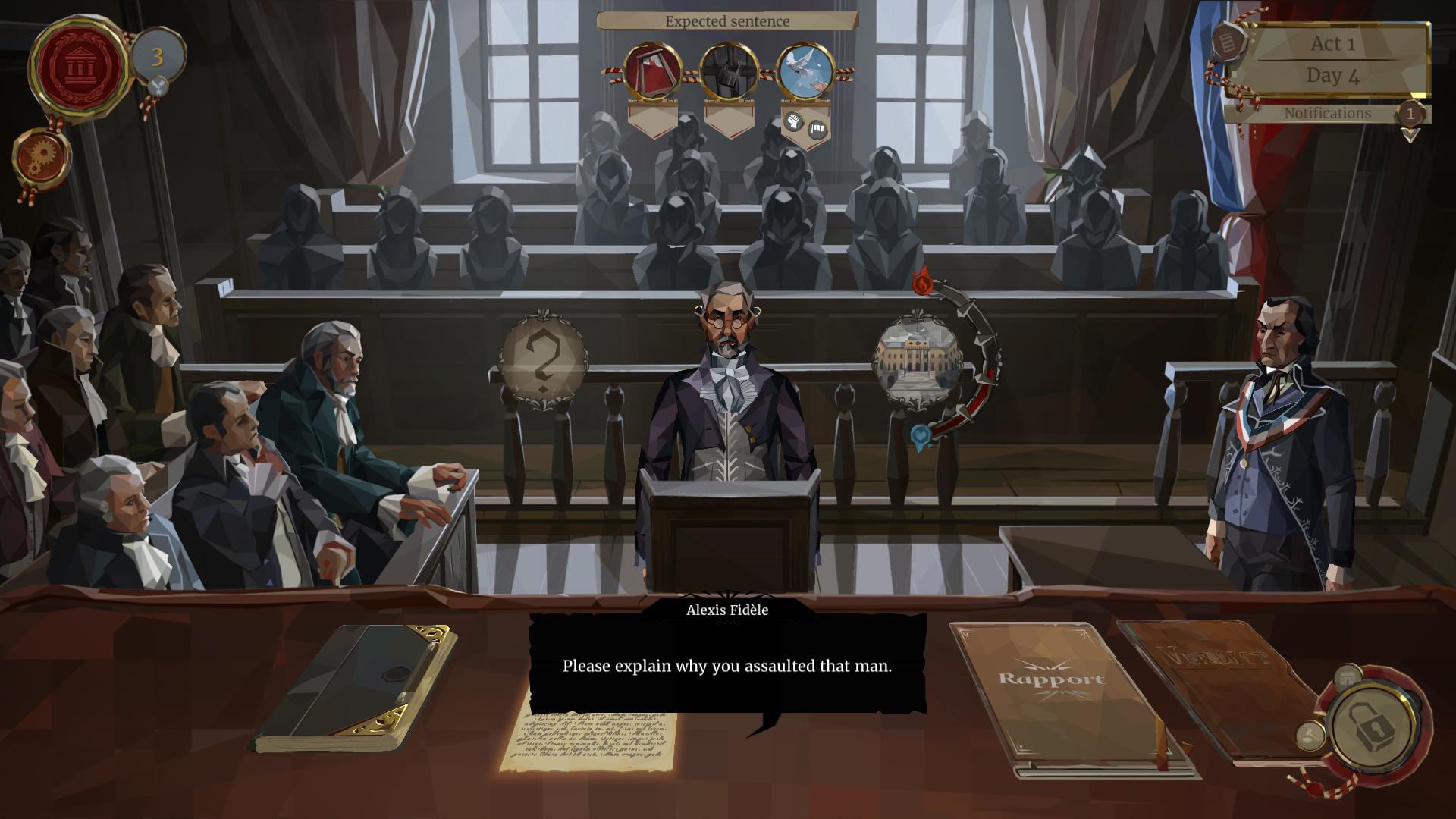 We. The revolution is a new historical strategy game developed by 'Polyslash' and published by 'Klabater'. It is said to be coming out the 25th of June 2019 on the Xbox One, Nintendo Switch and PS4 but already out on the PC. This game looks like it's going for the serious atmosphere. Let's take a look.
In We. The Revolution players are dropped in France. Not the France we all know but France, in Paris during the French revolution. It's the year 1794 (according to their website). Players control a judge. Well not exactly the honest type as he's described as a gambler and alcoholic. As a judge, you will be overseeing, listening to and passing judgement concerning the cases brought to you. You will be dealing with regular people, revolutionaries, criminals and even your enemies. Decide their punishment or decide to let them go.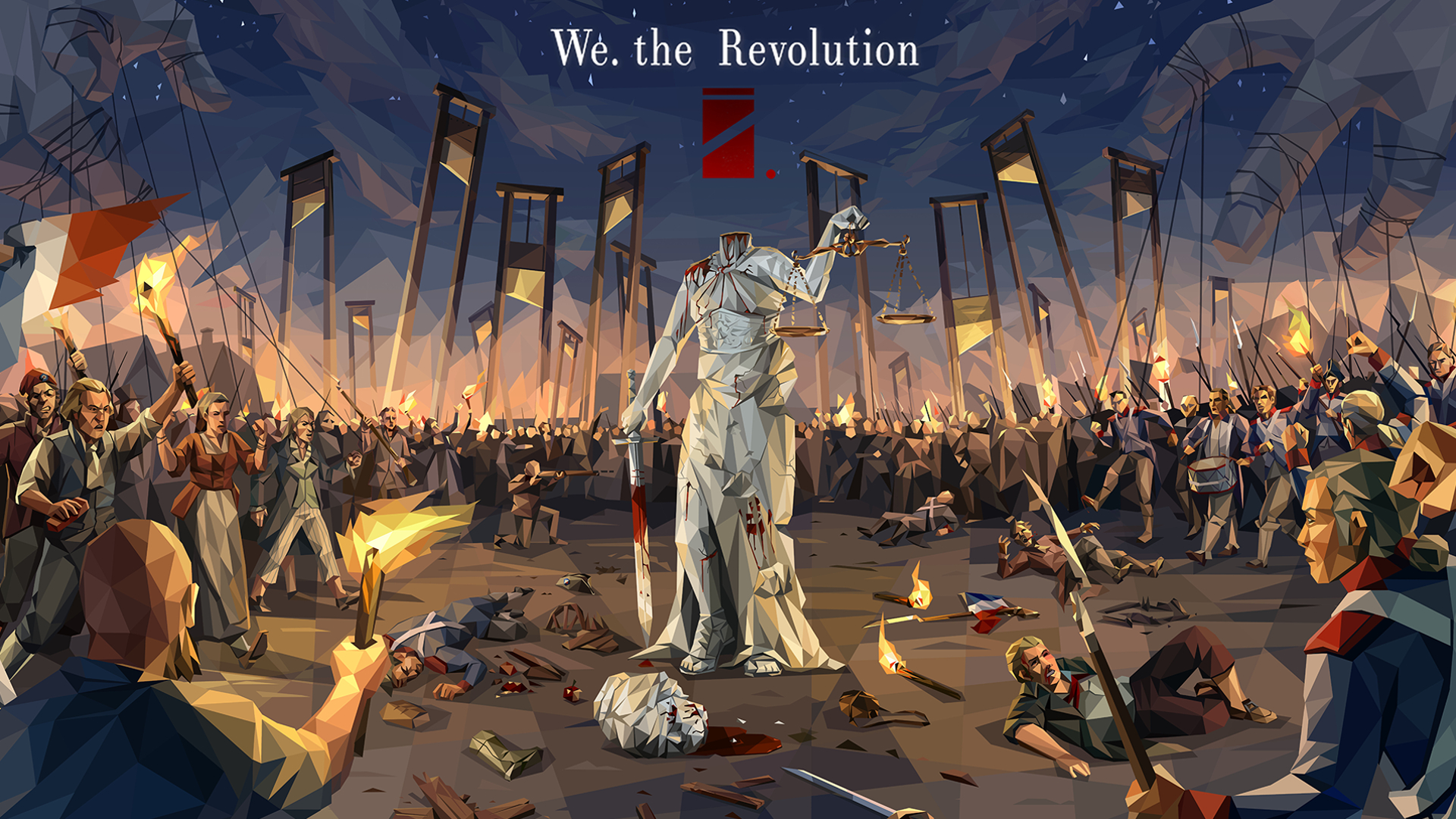 Sounds easy and fun doesn't it? WRONG! The whole of Paris is watching your and your decisions in We. The Revolution. There are factions in France who are seeing whose side you are taking. They also want you on their side. Will you favour one faction over another? There are off course consequences for these decisions. Will you stay neutral and be a honest judge? Liar. Look at you trying to sound noble. Let's if you stay honest when it's your family on the line. That's right. Your characters family is involved. What if your loved ones commit a crime, will you have them executed too?
So yes there will be some serious decision making, but you will be fighting for the life of your family and your own life too. We. The Revolution in a way reminds us of 'Papers please'. Where you have a serious job, your life is on the line, must manage job and family at the same time and there can and will be serious consequences depending on what you do. You could get executed as an enemy of the revolution. The guillotine will be seeing a lot of action in this game.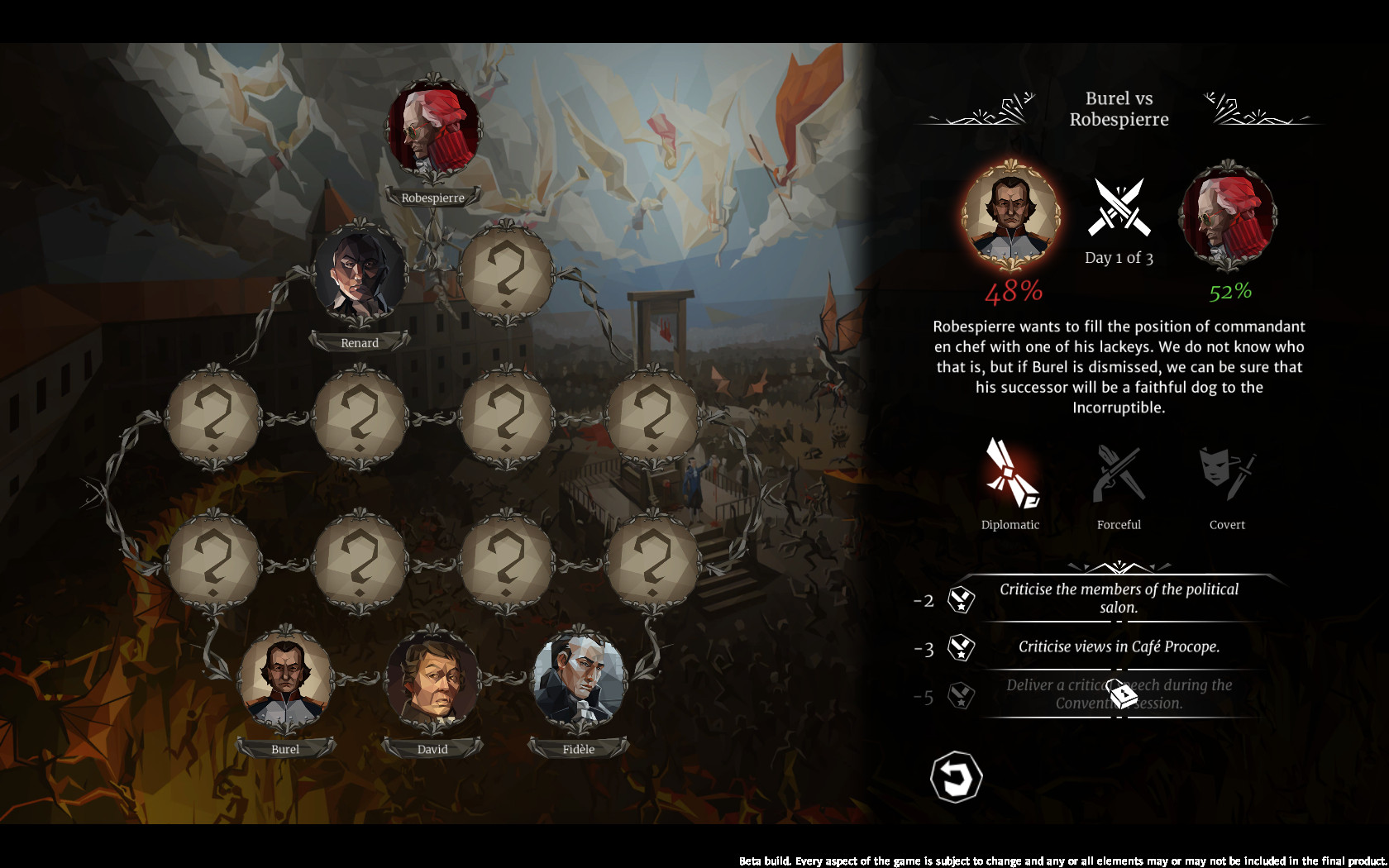 There will be multiple scenarios in We. The Revolution, many names and different characters in this game and they will hold certain positions, want certain things and have certain influence and impacts in the game, so players need to take all this into account. You could end up having certain people replaced in terms of position and job. You might end up removing someone from power who is actually loyal to you with someone who will try to ruin you, or better get you killed.
We checked out some We. The Revolution gameplay and it is deeper than we thought. In order to ask questions, you must unlock them which will require linking and some thinking from the players. You will have lots of information presented to you, from gossip, the expected results of different people and factions and more. You can even see the political hierarchy and where you rank in all of France. Your aim is to also take over France if you choose and increase you reputation. There's a lot going on here.
Overall We. The Revolution seems like a good game. Lots of cutscenes and quite the story to tell. Many decisions, many actions and thanks to a randomisation of events that take place in the game, players will not experience the same play through of We. The revolution. Graphics is the polygon style and it works quite well here. This game definitely seems well thought out. The developers 'Polyslash' have done a very good job with this game. We at X35 Earthwalker will expect to see more of We. The Revolution. Now We. The Revolution may have an oppressive atmosphere but you get the best atmosphere when you do… the 'Earth Walk!'
For more information check out the link below: