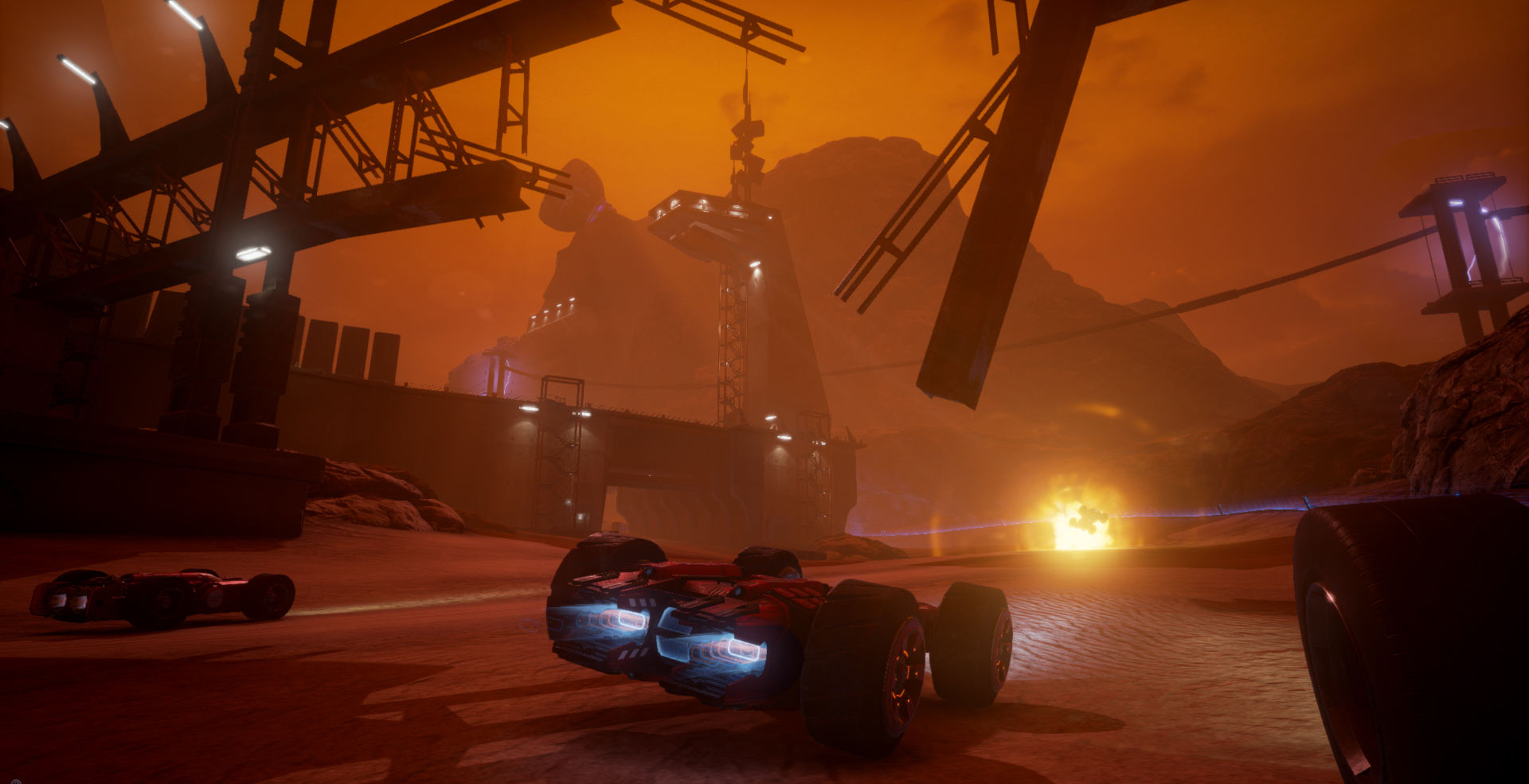 Grip: Combat Racing is a new combat racing game developed by 'Caged Eelement'. It is coming out the 6th of November 2018 on the Xbox One, Nintendo Switch, PS4 and PC. Grip: Combat Racing got our attention. Lets take a look.
Grip: Combat Racing makes it clear right from the start that it's all about high speed racing and using a whole load of weapons to destroy your competitors. This heavily reminds us of that old Play Station 1 game called S.C.A.R.S where you pick up effective weapons and destroy enemy racers and all vehicles where shaped like animals. Check that out. The main difference though is that Grip: Combat Racing is much much faster and more weapons. Describing vehicles as "armed to the teeth with heavy weapons". Sounds interesting right? We know!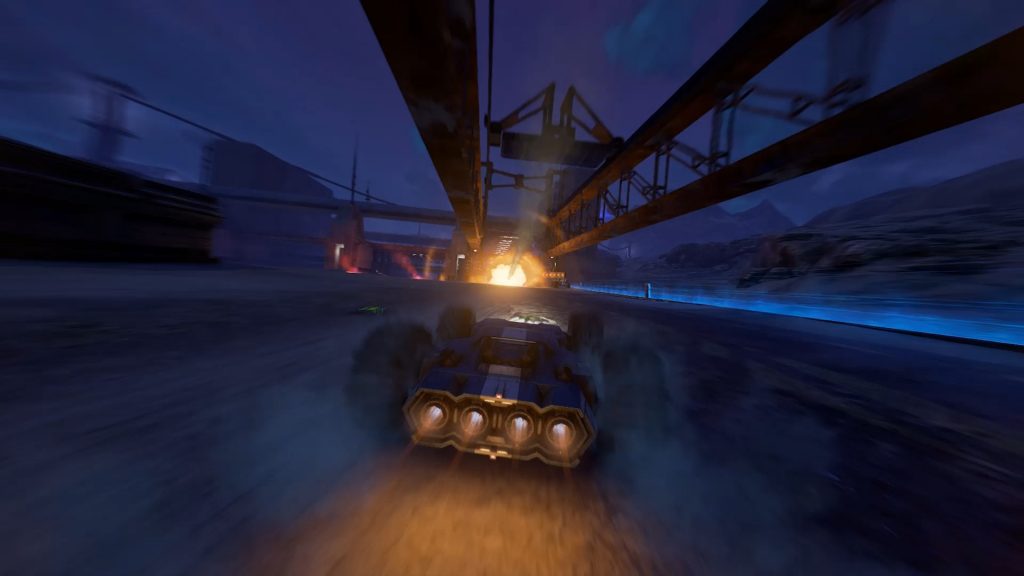 The history behind Grip: Combat Racing is that street racing has evolved. Everything is more dangerous and ruthless. It's apparently not just about winning the race, it's also about what you do during the race, especially how much destruction and how merciless you are towards your opponents. Is this a clue to a scoring system? Who knows? Destroying opponents shouldn't be a problem as the weapons in Grip: Combat Racing has been described as outlandish and devastating.
Now about what you can do in Grip: Combat Racing. Players can drive along the walls and ceilings. The maps are suppose to be creative and weird, so experience and mastering the controls are essential if you plan to get anywhere. Where ever your tires can touch is where you can drive. The physics in this game are described as gravity defying. You can also perform tricks and stunts which now reminds us of ATV: quad power racing 2. It gets worse (or better) as the environment is destructible.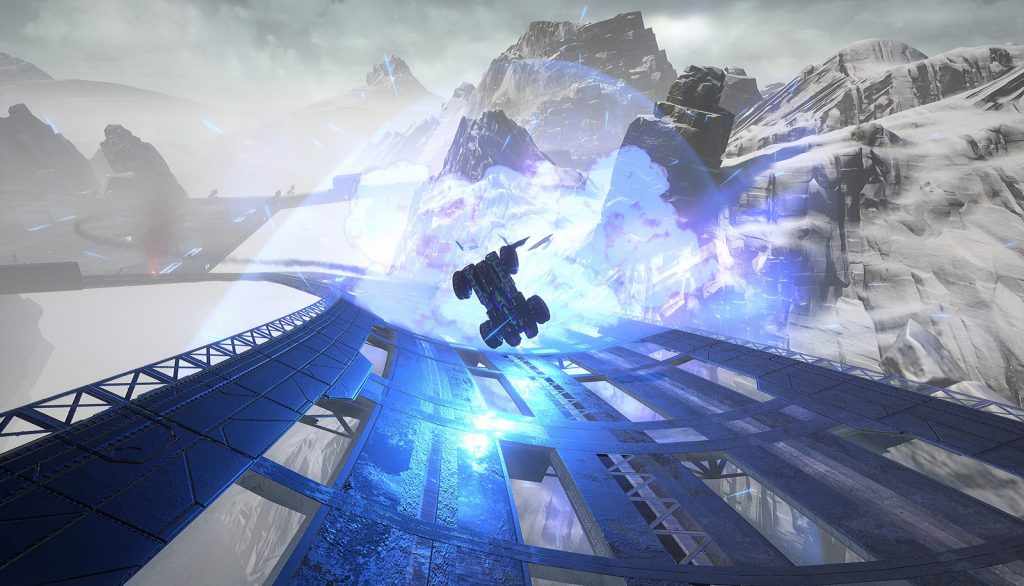 Grip: Combat Racing has been fully enhanced for the Xbox One X and the Play Station 4 Pro. Grip: Combat Racing was developed using Unreal Engine 4 and the developers seem to have bragged quite a bit concerning the soundtrack. Best of all is that Grip: Combat Racing is both online and offline. That's right and even better the offline is split screen. Meaning you can play with your family and friends without having to buy another console. But what else can you expect from this game? We will happily tell you.
22 tracks across 4 different planets
A single player campaign
Drive across ceilings, walls and the floor with speeds up to 767mph
There are 9 weapons and power ups like missiles, shields and more
There are 19 carkour runs for you to try against the clock
Work alone or team up in the arena battle maps
We checked out some Grip: Combat Racing gameplay and now it reminds us of Drome Racers which was an excellent game by the way. The racing speed doesn't look or seem like 767mph but whatever. It's still fast paced, the weapons are making the whole race dangerous. The designs of the vehicles need to be more diverse though. We know there is vehicle customisation but there needs to be great variety. The ability to drive on the walls and ceilings does make everything look more futuristic and cooler. We did expect the tracks and environments to look more creative though. We will have to see.
Overall Grip: Combat Racing seems like a good game. It's definitely interesting but from what we have seen, we are not impressed. This game needs to stand out from other racing games, the environments need to be more creative and the vehicles need more variety in design. Even so we are liking the concepts and the level of combat. The graphics are very good as well. The developers 'Caged Element' did a good job. We at X35 Earthwalker will keep an ear out for Grip: Combat Racing. Now Grip: Combat Racing be fast but it's incredibly slow when compared to… the 'Earth Walk!'
For more information check out the link below: