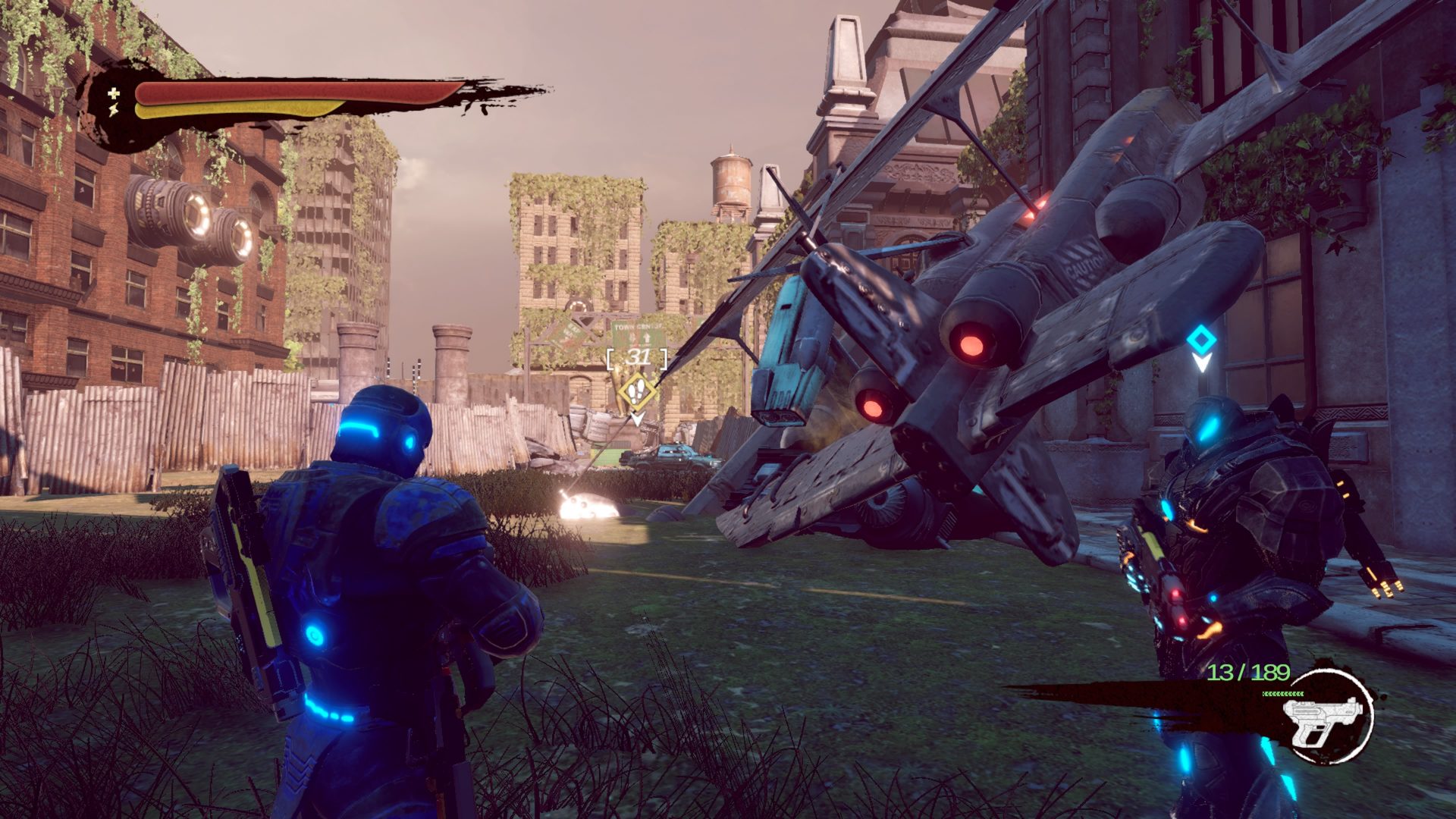 Gene Rain is a new futuristic third person sci-fi shooter developed by 'Deeli Network'. Gene Rain is coming out on the Xbox One the 24th of July and some time later on the PC but it's already out on the Play Station 4. Let's take a look.
In Gene Rain, players take control of the death squad who's job is to stop the gene rain. The gene rain is basically a spray agent that can mutate genes, which got released into the air. Yep you can guess that this is bad. The agent mixes into the rain. So mutating rain everywhere which causes some issues. The Death squad is made up of three members: Alex, Salman and LiYing.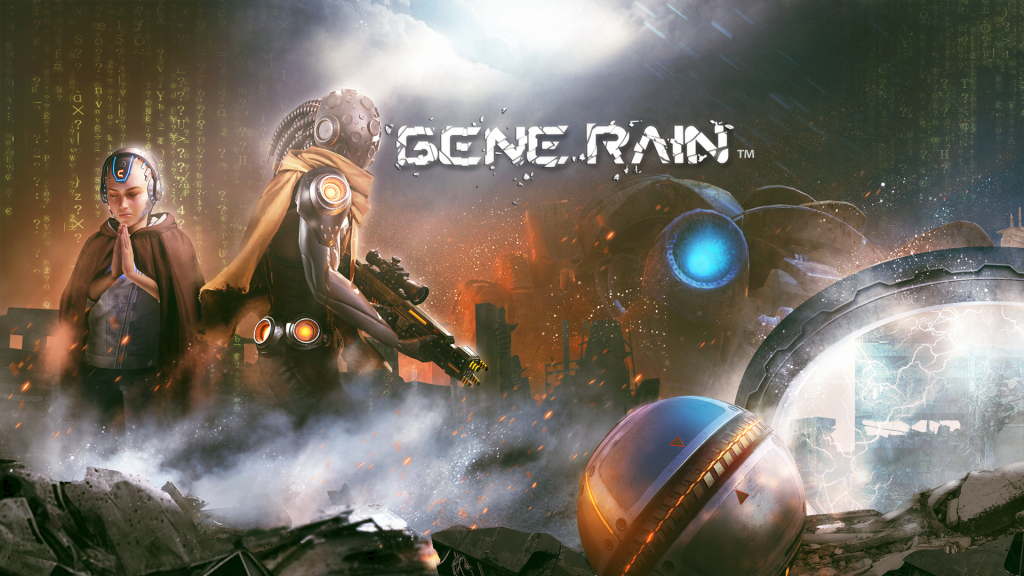 Alex is the leader and is human but also part robot. Salman is known as the shield of the Death squad and is a mechanical human. LiYing is all human and called the soldier of the Death sqaud. Quite an interesting mixture of characters in Gene Rain. from all robot to half and full human. Even though they are different it has been made clear that they all have the same goal.
Gene Rain has quite a lot of lore, history and back story. Even on their steam page is quite a lot of information from 2049 to 2089. So it's worth checking out for that extra information. There are three different forces who are clashing with each other. Unlike the Death squad these forces have their own agendas and goals. Let's hope the death squad are ready for this.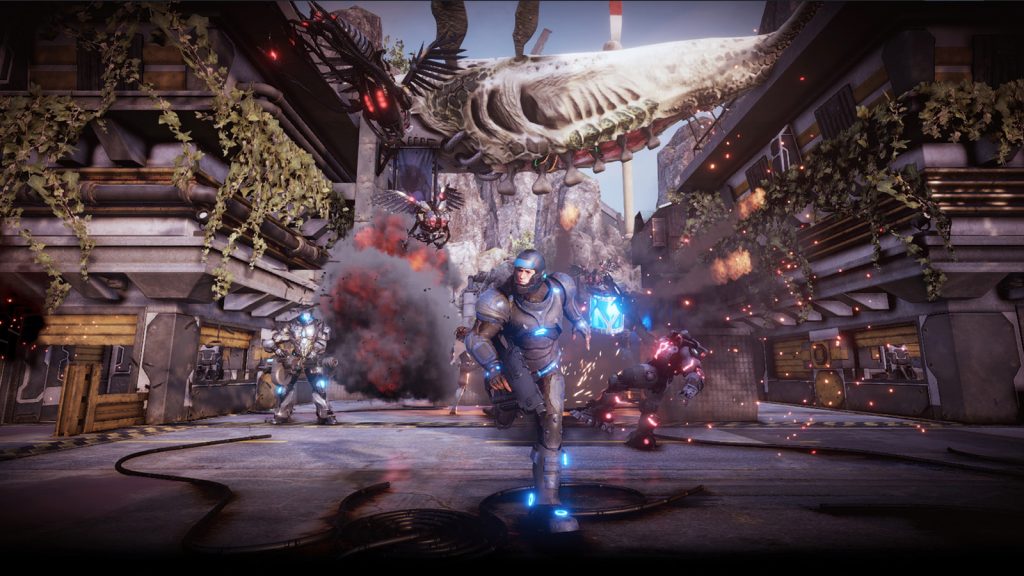 There are 9 weapons confirmed in Gene Rain and the three main weapons can be upgraded. There are also a good amount of character attributes which can all be upgraded also. In terms of level design and environments there are four types of areas you can encounter. They are: A quiet town, a dark city, a destroyed city and a deep canyon. So basically three city like areas and one cave like place. Not much variety here but they are doing what they can with what they have. We respect that here at X35 Earthwalker.
In terms of the enemies as that's very important, there is 12 in Gene Rain. Each one is different having it's own behaviour and attributes. Some examples are the jumping spider which are fast moving can jump very far and like elevated areas to fire down at targets. The thunder has a strong defence and high amounts of fire power. The hunt fly is all about speeding towards you, latches on and then aims to explode. Inspectors are tough, can give commands, very tactical and have long range sight. There are more, some of which can be a real problem.
We checked out some Gene Rain gameplay and so far it's good for what it is. It's not a game you can compare to Gears of war or Halo and their super high quality. What the developers have made works well. The companion A.I seem too slow to react especially if an enemy gets past them to come for you. The enemies however do look very cool. This game looks like it will be a huge problem on high difficulties. Some weapons look very weak but there are some strong powerful ones. Good amount of guidance for campaign allowing players to know where to go.
Overall Gene Rain looks like a cool game. It's a nice project and it's looking good. The graphics look very good. The sounds are alright. The level design does need more variety. The developers 'Deeli Network' did an excellent job with this game. We at X35 Earthwalker say keep it up and go on to make better games. Now Gene Rain may have the Death Sqaud but they are no match for… the 'Earth Walk!'
For more information check out the link below: