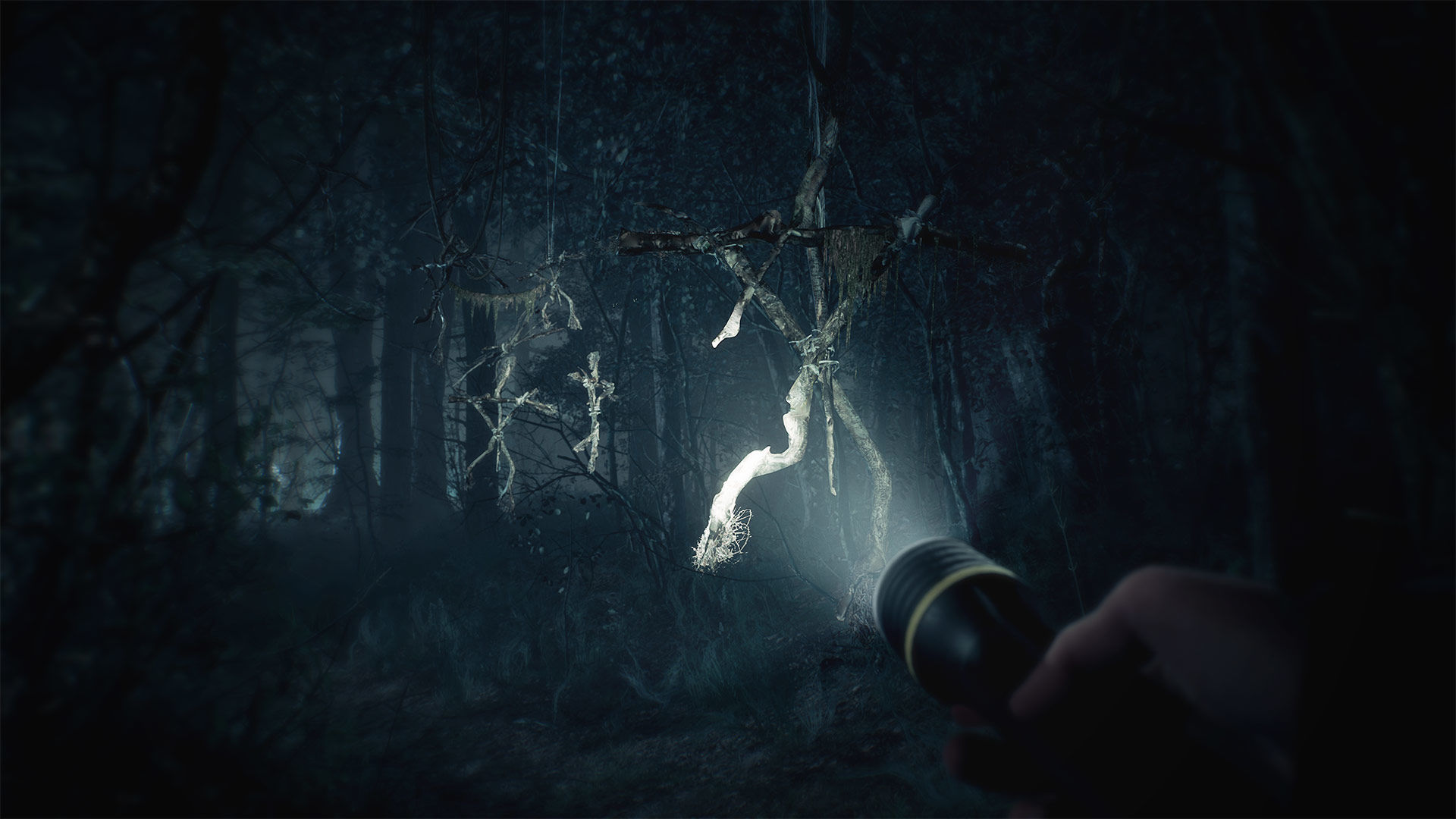 Blair Witch is a new adventure horror game developed by 'Bloober Team'. Blair Witch is said to be coming out the 30th of August on the Xbox One and PC. Now many have heard of the Blair Witch project but this ain't just a project anymore. Rumour has it that some gamers just isn't ready for this. Let's take a look.
The world of Blair Witch takes place in the year 1996. Basically a young boy goes missing and all we know is that he disappeared in the Black Hills Forest which is near Burkissville, Maryland. You play a police officer… well an ex cop. Well it wouldn't be a horror game if your character doesn't have a disturbing past or haunted by something from the past. You join the search for the young boy and that is your first mistake. It's not a regular simple investigation, it becomes a terrifying experience or as the game describes, an endless nightmare.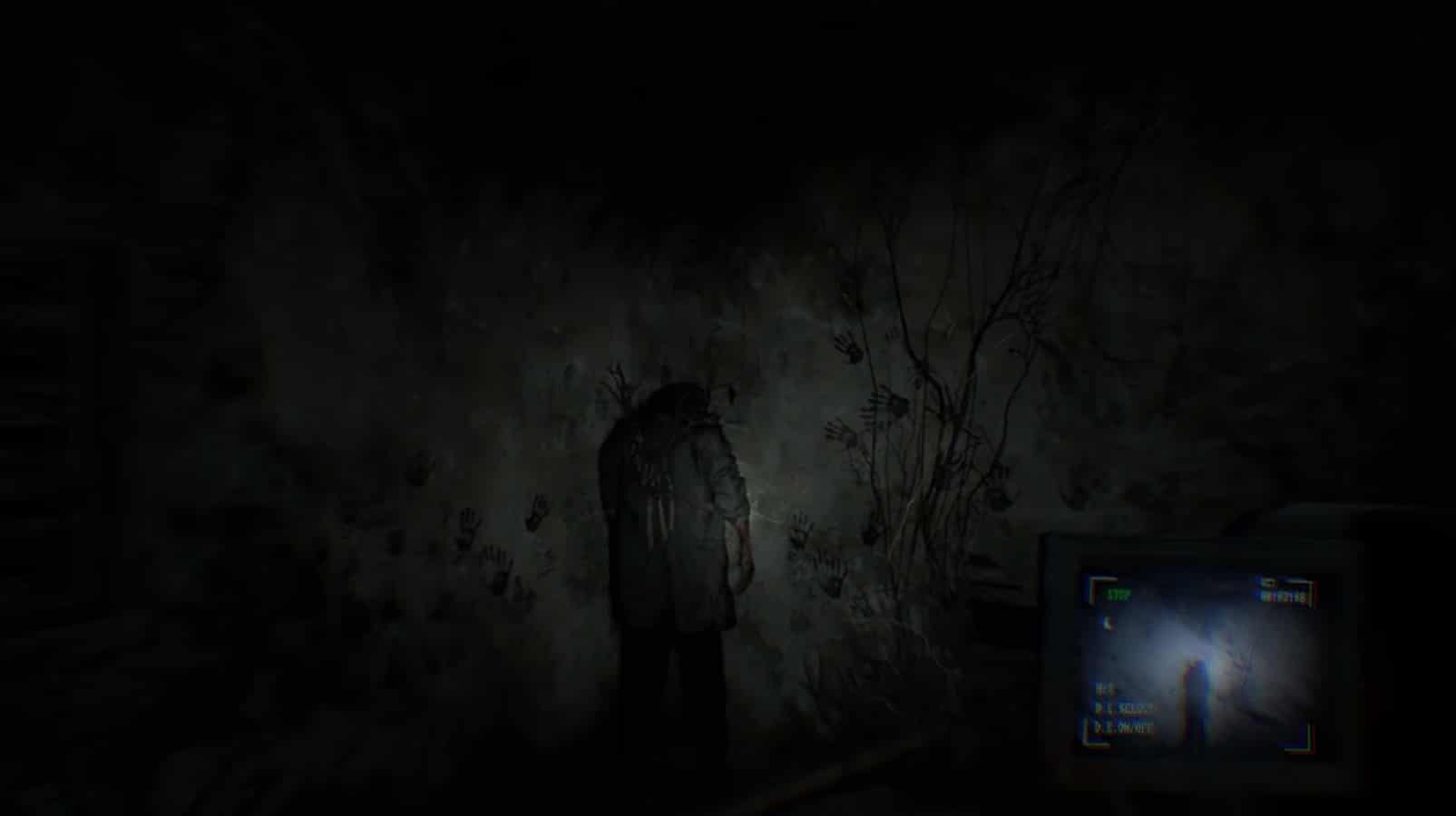 Since it's called Blair Witch, players can expect to face their fears, the darkness, the woods and off course the Blair Witch herself… if thing even exists. Now from what we know Blair Witch game plans to be completely different from the Blair Witch project. Players will be forced to face their fears (if you have any) and even the Blair Witch. So guess no secrecy this time.
If you played Layers of Fear, then you will sort of know what you are up against as the minds behind that game are working on Blair Witch. Now things will be getting supernatural as well as this forest is said to warp even time and space… which is really crazy when you think about it. Don't forget, you are navigating the forest just to find a young boy. You aren't alone though as you do have your best friend… your loyal dog named Bullet.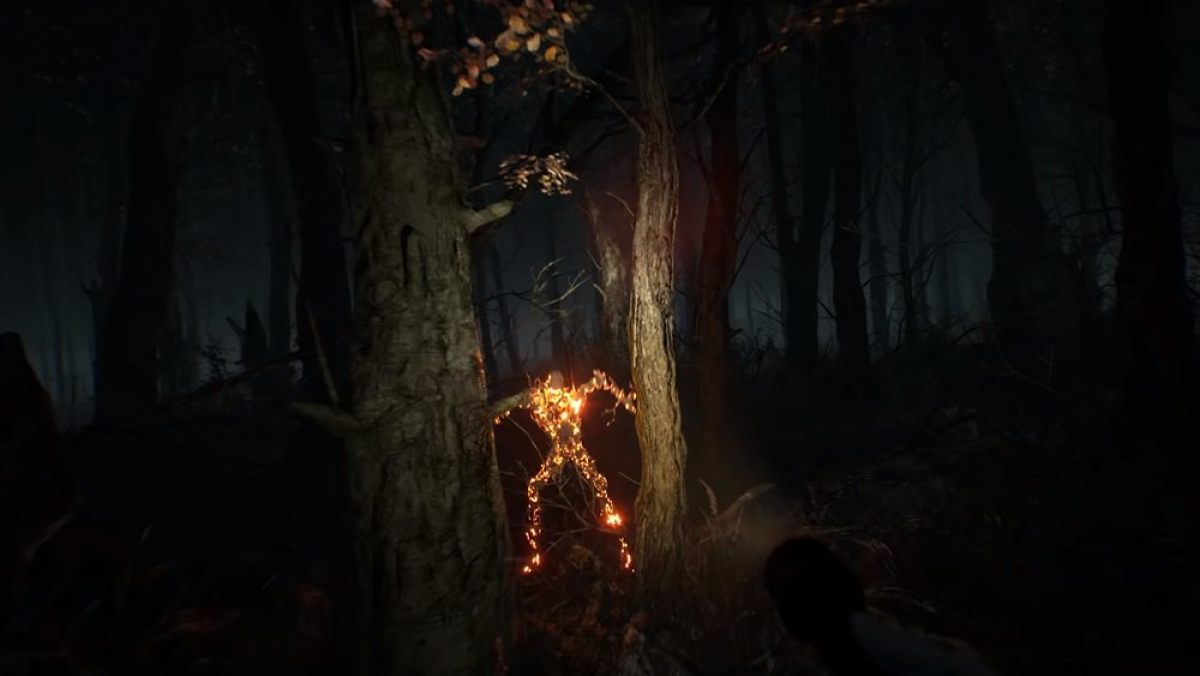 The game will test you. How you handle yourself and react during the scares, isolation, atmosphere, noises, attacks, getting lost and the horror pressures will reveal some stuff. We won't say more on the matter. You'll just have to find out or see for yourself.
We checked out some Blair Witch gameplay and it definitely a mixture. It isn't all atmospheric and psychological. There are some things in this forest. Some are physical and can interact with you, others are completely there but not physically. Either way this fresh has tons in store and even changes it's form to some extent. Once you go in, getting out becomes the problem. It's definitely looking like it will scare many gamers so far.
Overall Blair Witch looks like a very good game so far. It's the kind of stuff that many youtubers and streamers will jump on (they are slaves to trends) and do lots of exaggerated screams and stuff for. This game will get a popular moment. The graphics are very good and the sounds are very good too. We like the changing design of the forest and how even the sky changes. It's like a different world in there. The developers 'Bloober Team' have done a very good job with this game so far. We at X35 Earthwalker will keep an eye out for this game. Now Blair Witch may have some rumours and whatever but they are just bedtime stories when compared to the events of… 'the 'Earth Walk!'
For more information check out the link below: