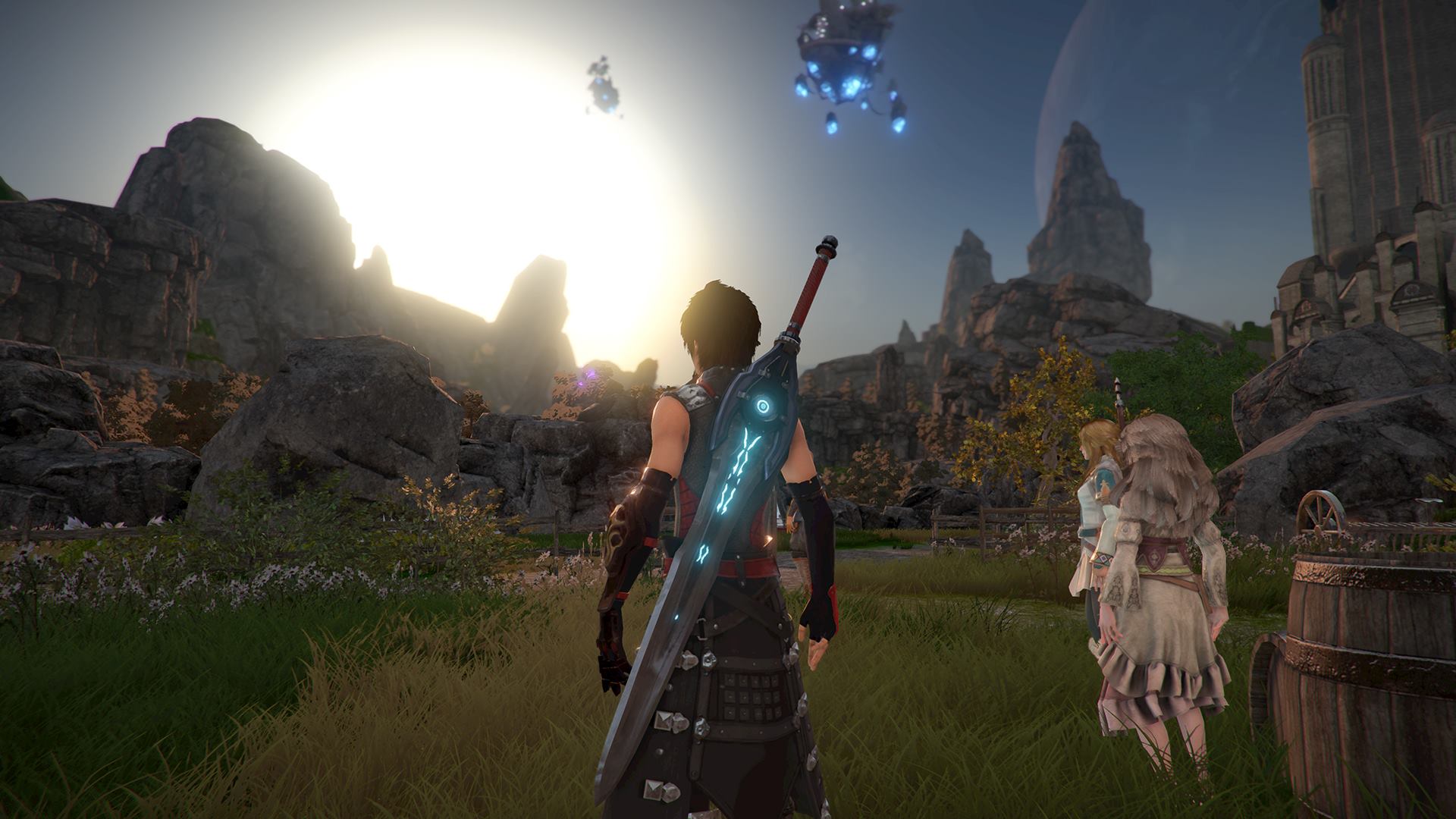 Edge of Eternity is a new action J-RPG developed by 'Midgar Studio'. It's coming out later this year (2018) on the Xbox One, PS4, PC, Mac and Linux. Edge of eternity was funded through Kickstarter by many supporters. Let's take a look.
Edge of Eternity takes place in Heryon. Heryon was, as with every other place in video games and anime, a peaceful world. There are also three realms: Dehostra, Astrya and Junor. Each of these realms have the same access to magic powers through crystals. So it's clear that this world is about balance. Then off course trouble comes along. Invaders in a massive spaceship appeared above Junor and destroyed everything and took possession of the realm.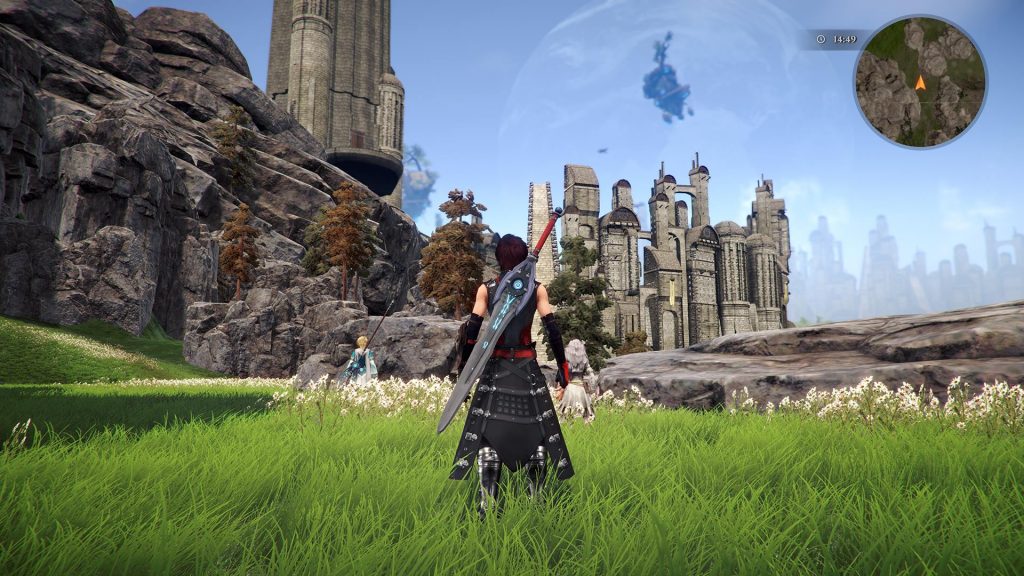 Reynan who is the grand General of Dehostra's armies was in command of the defence of Heryon. He formed the consortium and led the counter attack. The consortium got the upper hand and was pushing the invaders back. All the way to their spaceship. Their ship transformed into an invincible fortress. The general and his forces couldn't break through. The invaders then cheated by releasing a deadly biological weapon, called the metal disease. The war continues still. Players control Daryon who is wanted and hunted by the consortium.
Edge of Eternity has character progression and is all about exploration. There are a lot of large open areas and many locations on the world map for players to dive into. Edge of Eternity gives players two choices concerning the combat system. You can either have active time battle or turn base. The fact that Edge of Eternity is giving players a choice is awesome. We at X35 Earthwalker already node in agreement of this decision. Nice one! The combat in this game has an event system which even takes into account factors like the time of day and the weather. Depending on the time and weather, either your team or enemies will gain advantages or suffer from it. Your team can have up to four characters allowing room for experimenting with combinations and strategies.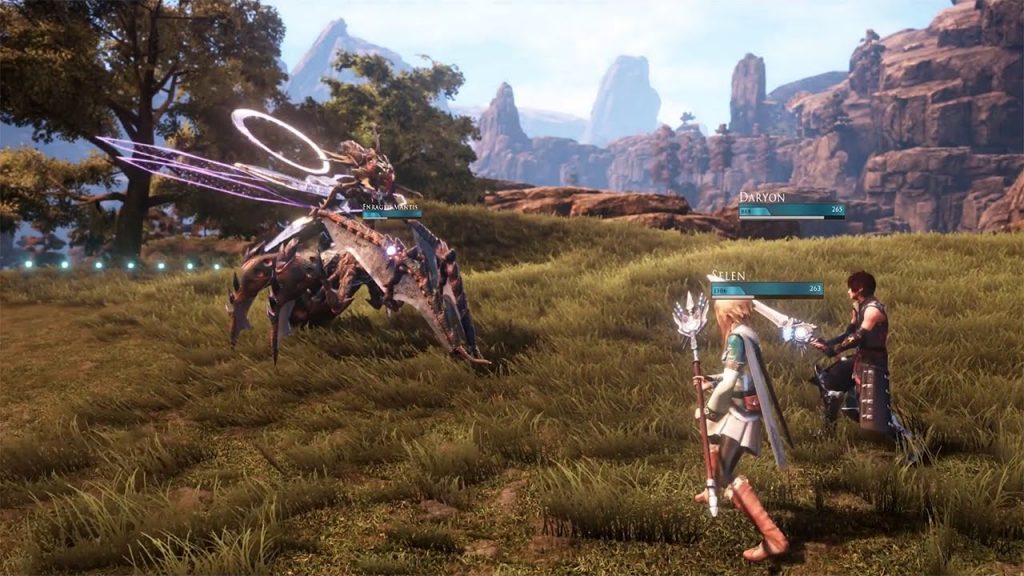 So as a J-RPG, best there is character progression with experience points and increasing sats but Edge of Eternity takes it further by adding another layer. There is a weapon customisation system too. It's based on two things: crystals and levelling up. As you fight with your weapon, you it will eventually level up thus getting more powerful and even evolving. The crystal side of things is different as it's here where players can choose which branch to go along and the different crystals grant different effects like stats, skills and powers. When you take a look at the crystal system, the first thing that may come to your mind is the levelling up system from final fantasy XIII and XIII-2. It's practically identical.
Edge of Eternity is said to have an adventure that responds to your choices. Your characters effect have a direct impact on each area they visit so keep that in mind. The story is said to be non-linear and that players and choose and their own paths. There are many quests, people to talk, different options and even random events that will take place.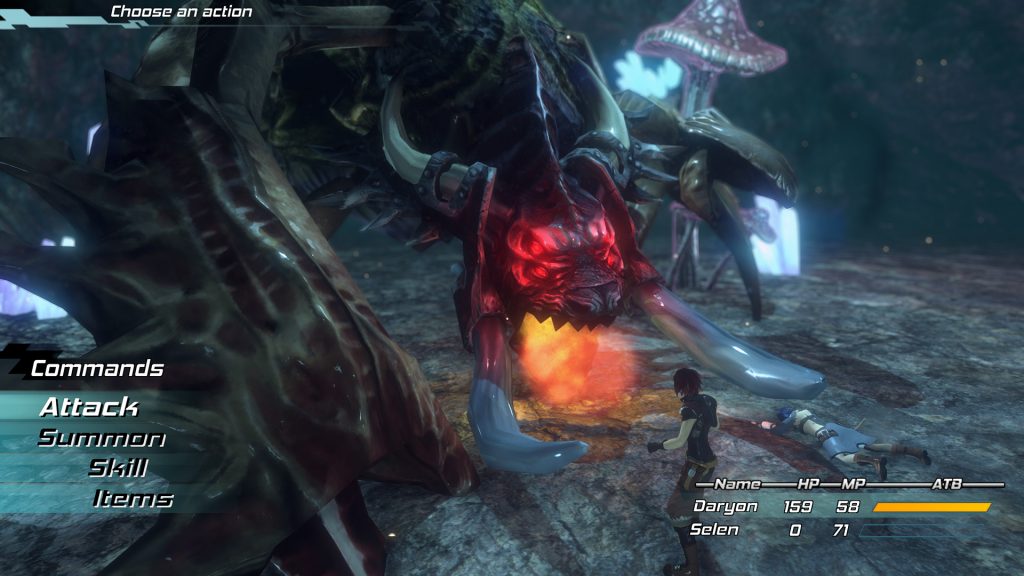 We checked out some gameplay and Edge of Eternity looks amazing. The graphics, size of the whole and environments remind us heavily of Final Fantasy, which is a good thing as those are great games. Lots of work clearly went into this and their is potential for more too. Some of the enemies look too large and powerful while others are clearly fodder. The running animation for the characters does look silly though. The lighting and different spells and abilities look very cool. The music is very well done and at times epic. This team has been putting in work.
Overall, Edge of Eternity looks like an awesome game. They have so much going for it right and there is a good amount of well deserved hype. We hope this game takes a different direction in terms of story from other games concerning certain characters and enemies. The developers 'Midgar Studio' did a fantastic job with this game. We at X35 Earthwalker are looking forward to seeing what Edge of Eternity has to fully offer. Now Heryon is in trouble but the perfect solution would be… the 'Earth Walk!'
For more information check out the link below: