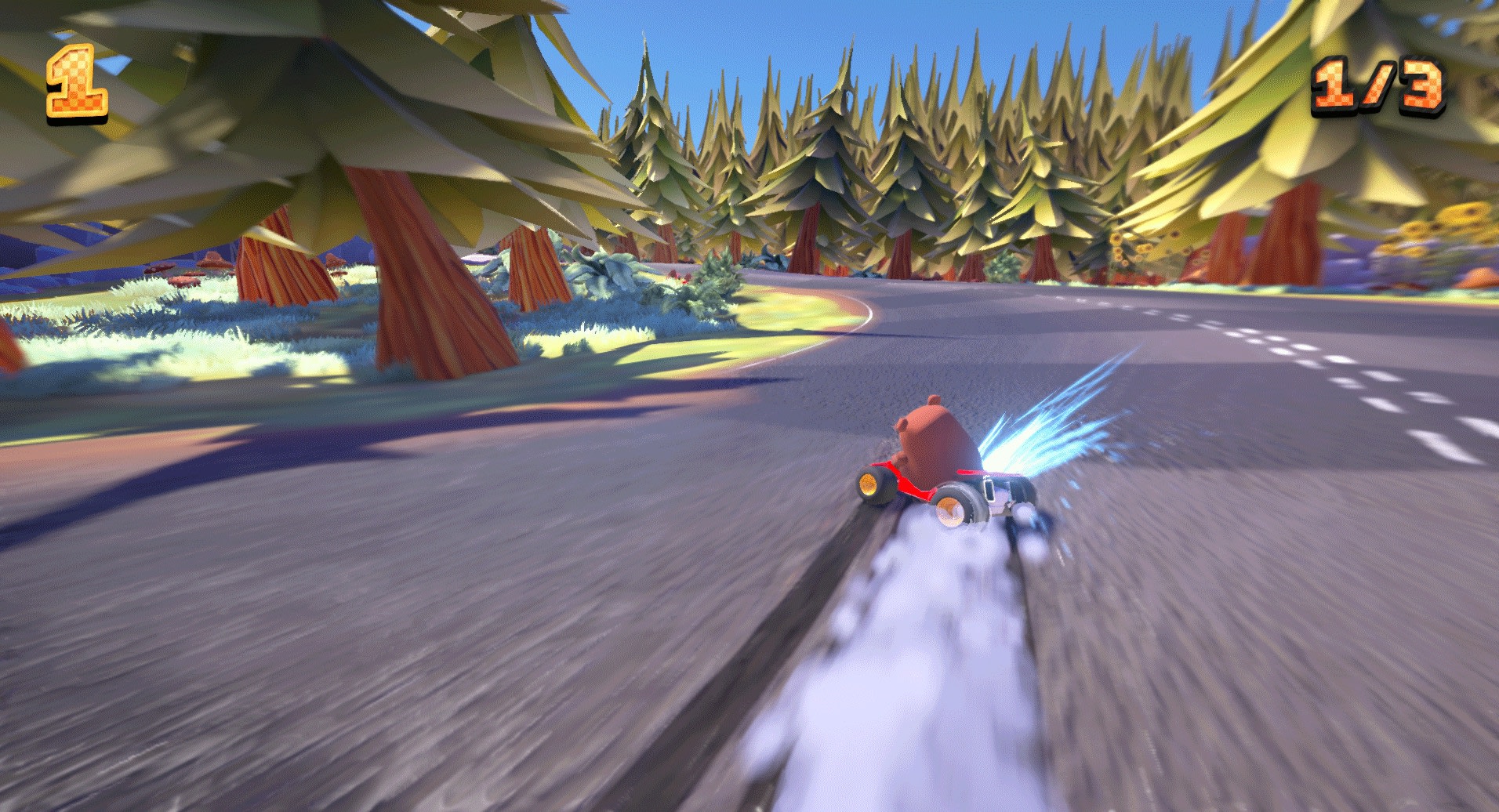 Bears Can't Drift!? is a fast paced kart racing game developed and published by 'Strangely Named Studio'. Bears Can't Drift!? did come out on PS4 and PC but we don't know anyone who knows about this game nor have we seen anyone play this game. Now that it is coming out on Xbox One on the 27th of March 2020, we actually heard about this game. Let's take a look.
Bears Can't Drift!? is literally a kart racing game. It's what it says on the box. You are bears that race, drift and go fast in karts. Think of Crash Team Racing but replace all the characters with bears. That's it. That explains the game. So already this is what many gamers want. So lets give some details.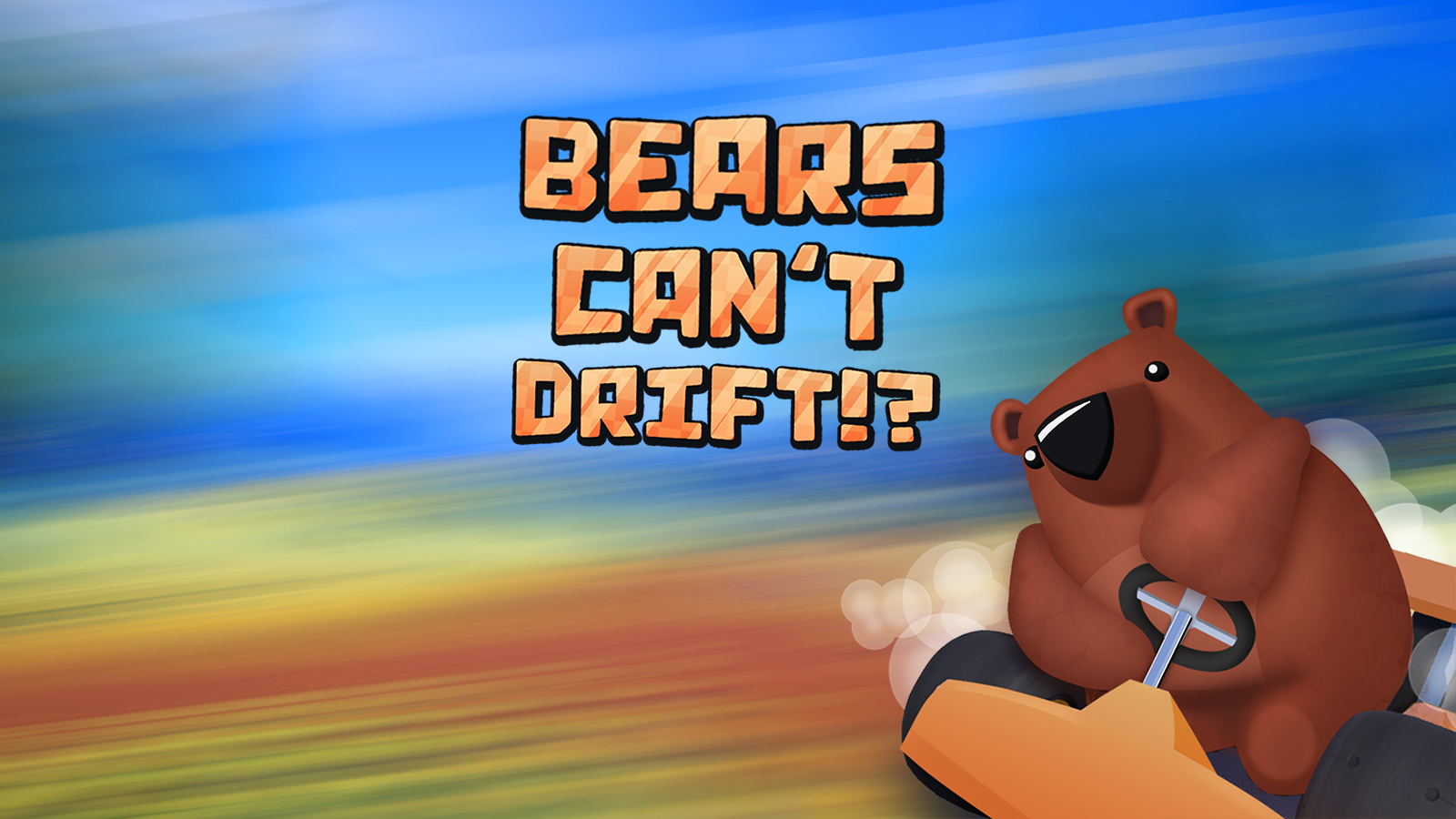 There is a hub world in Bears Can't Drift!? where all the action begins. In the hub world you can change your bear, add players (we will get to that. bit later), select game mode, difficulty and settings concerning the race. If you just searched online 'Bears Can't Drift!?' then you would notice that it's multiplayer too. You can have four player split screen, which is awesome. This means you can add your friends and get competitive.
In Bears Can't Drift!? there's straight up races, single races and time trial because all racing games seem to have one. What's funny though is picnic mode. In Picnic, players drive around between picnic baskets and it's a big fight for food. You must steal your opponents food by hitting them with pick ups. Sounds simple sounds fun.

Now racing games need to have cool and interesting pick ups. Pick ups and items make a big difference in racing games. There is 8 different weapons to choose from. For example there's a bird that gives you a speed boost, a bee which you can use to attack behind you. There's a hedgehog that provides a shield. There's even a salmon (fish) that acts as your frontal attack. So aim well. Just look at them… oh and by the way, you can combine pick ups to make a powerful effect.
We check out some Bears Can't Drift!? and it's what we thought it would be. Doesn't seem as smooth as Crash team racing Nitro-fueled but the drifting and turning style reminds us more of the older Mario kart games. You drift, drive fast, computer, grab pick ups and hit your opponents hard. Then off course get over the finish line first. Literally just check out some gameplay for yourself and you will see what we mean. t doesn't require in-depth explanations.
Overall Bears can't drift!? just seems like a simple kart racing game. All about the colours and fun. It's bears, fishes and animals are weapons and there's split screen multiplayer, meaning you can play with your friends like with Mario Kart. It looks nice, very nice. It's beginner friendly from what we can see. It's nothing special but definitely good. The developers 'Strangely named Studio' have done a good. We at X35 Earthwalker will just have to hear how well this game does. Now Bears can't drift!? maybe have fast bears but even they are too slow for… the 'Earth Walk!'
For more information check out the link below: