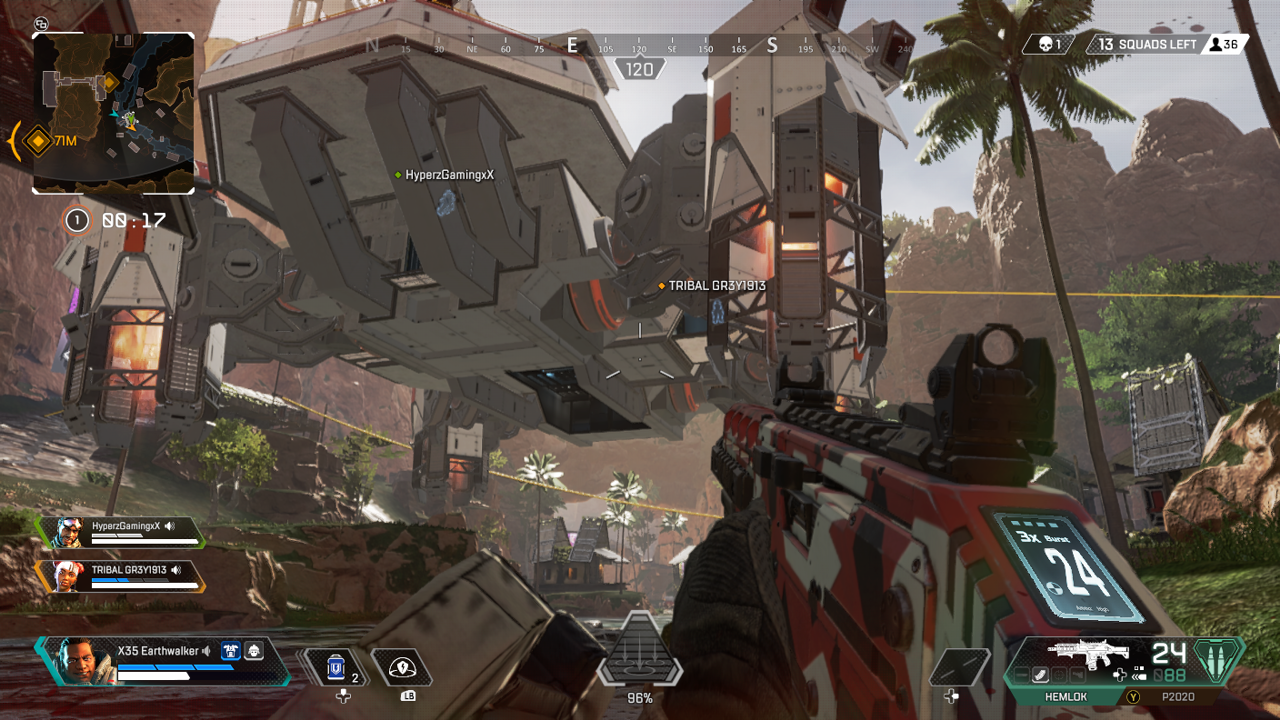 Apex Legends is the latest big Battle Royale that came out and almost all gamers are talking about it. Apex Legends was developed by 'Respawn Entertainment' and published by 'Electronic Arts'. Since it's a Battle Royale, gamers should already know what to expect. Apex Legends is the latest game to challenge Fortnite. Let's take a look.
Apex Legends takes place in the same universe as TitanFall. Players control one of the legends. The legends are characters who are all competing in the Apex games to be known as the Apex champion. Each character has their own story, abilities and off course strengths. How you use these characters and work with others will make a big difference in matches. That's right, we said work with others.
In case you couldn't tell Apex Legends drop players in teams of three. So working and communicating with your team is essential. Sure you can go by yourself and even still win but that's unlikely. Don't be the players who just wants to do what you want and just leave your team behind or not care. If you are a selfish gamer then don't play as you'll just ruin other gamers experience. Many gamers are trying to figure out what's the best character combinations in the game. Players want to have characters that can cover all the needs in a team based Battle Royale.


There are currently 8 characters but only 6 are available from the start. The other two must be unlocked. Each legend has a passive, tactical and ultimate ability. The legends are: Lifeline, Gibraltar, Mirage, Pathfinder, Bloodhound, Wraith, Caustic and Bangalore. To simply give a few examples, Lifeline produces a shield while reviving knocked down allies, use healing items faster and call in some very good defensive gear. Gibraltar produces a small shield while aiming down the sights of his weapon, can create a dome shield that blocks projectiles and call in a mortar strike. Mirage can create holograms of himself to fool and trick enemies while up and kicking or even downed. Pathfinder can create grapple lines for himself and his team to reach any location and also use terminals to reveal to his team the next ring location ahead of time. Bangalore gets a speed boost when she is being shot at, can fire out smoke canisters to create a wall of smoke and even call in an artillery strike. These legends are serious.
Like other battle royale games, players start in a transportation vehicle that flies across the map and it's up to the players to decide when to launch from the vehicle and where they want to land. In Apex Legend the only player who decide when a team launches is the 'Jump master'. The Jump master after launching then controls and directs the whole teams flight and movement to the surface. Off course players have the option to stop following the leader after holding a certain button for a few seconds but normally the jump Master is in control.
There are supply bins that carry potentially carry armour pieces, weapons, ammo, grenades etc. Items and gear can also be found in buildings, on roofs, care packages, in small droids, basically everywhere. The game map is quite detailed but provide all the information you need for locating and finding your team and way around the map. The circle that closes isn't that dangerous initially. The first time the circle closes, the area outside of the circle does very very little damage; however the second time it closes in the damage increases drastically. Players in Apex Legends don't have armour in the same sense as Call of Duty Blackout. They have shields from the body armour. 50, 75 or 100. The shields always take the hit before your health does. The helmet only reduces the amount of damage you take from headshots.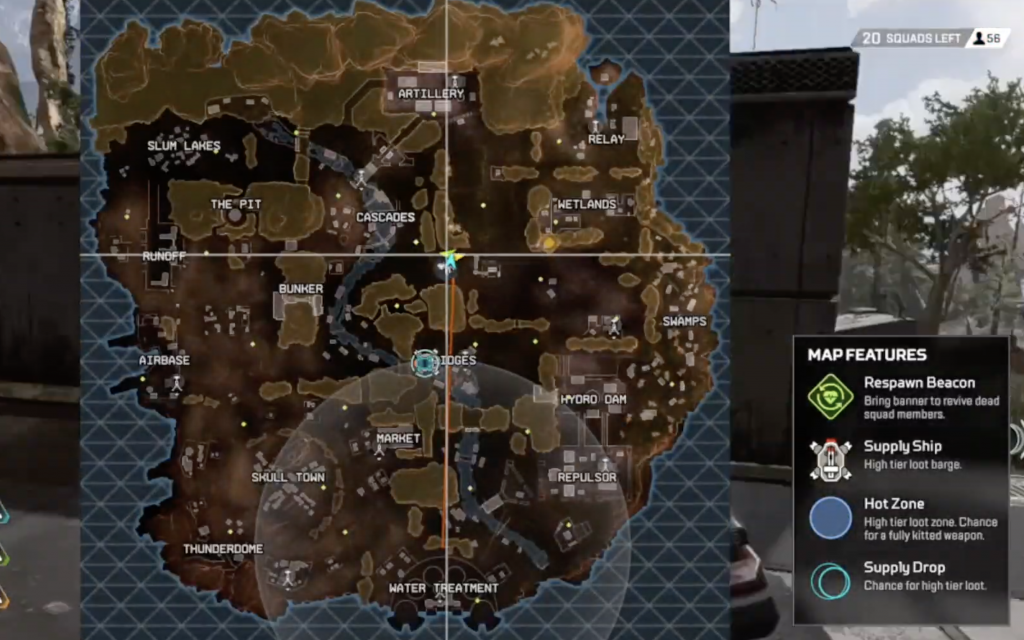 Apex Legends does stand out from other Battle Royale definitely. We feel that Apex Legends is a combination of Call of Duty Blackout and Skyforge Battle Royale (our favourite battle royale). It moves and has a more realistic feel like Blackout but has the different characters and abilities like Skyforge. You can read our blog on Skyforge right here. The different abilities allows for different layers to the game, more skill to be displayed and off course different strategies. We like that the game is quite deep with a nice menu system, different types of ammo and the communication options. You can tell your team that you are defending an area, that someone has been here, mark locations for your team to travel to or look at and mark enemies you see. Communication is key. You can bring back your dead allies by returning their recovered tag to a specific machine. There are lots of goods things that we won't go into detail on.
There are some problems though. For starters the shields feel too weak. You can have purple body armour giving you the maximum amount of armour but one enemy can still melt your shields and health at times almost instantly. Shields should be stronger. This is also the same for Gibraltar's passive shield ability. His shield doesn't make a big enough impact. We've seen a purple armour wearing Gibraltar use his shields and face one opponent in a one on one and get downed first even when not missing much shots. The shields need a buff. The incinerate grenades need to cover a wider area to be more useful as the other two outclass it easily and therefore not worth carrying around. Apex Legends needs to keep it's console and PC players separated. The main problem with Apex Legends though is that since it's heavily team based, you will most likely lose if you have a bad team. X35 Earthwalker twice had a match where both team members literally split up and went their own different ways while landing. Both died within 30 seconds of landing but X35 Earthwalker lived. You are dependant on your team. They need to have a solo mode quite soon. This game isn't perfect.
Overall we do like Apex Legends. It's made very well, things run smoothly but there's always some players with bad connections. The graphics are great ad the sounds are very good. You can clearly tell where your opponents are when nearby thanks to their noisy footsteps. As it stands right now, Apex Legends is currently our second favourite battle royale and the second best overall. We definitely recommend that players give this game a try if they haven't already. It's free so if you don't like it, then uninstall. Now Apex Legends may have legends but even they are nobodys when compared to… the 'Earth Walk!'
For more information check out the link below: