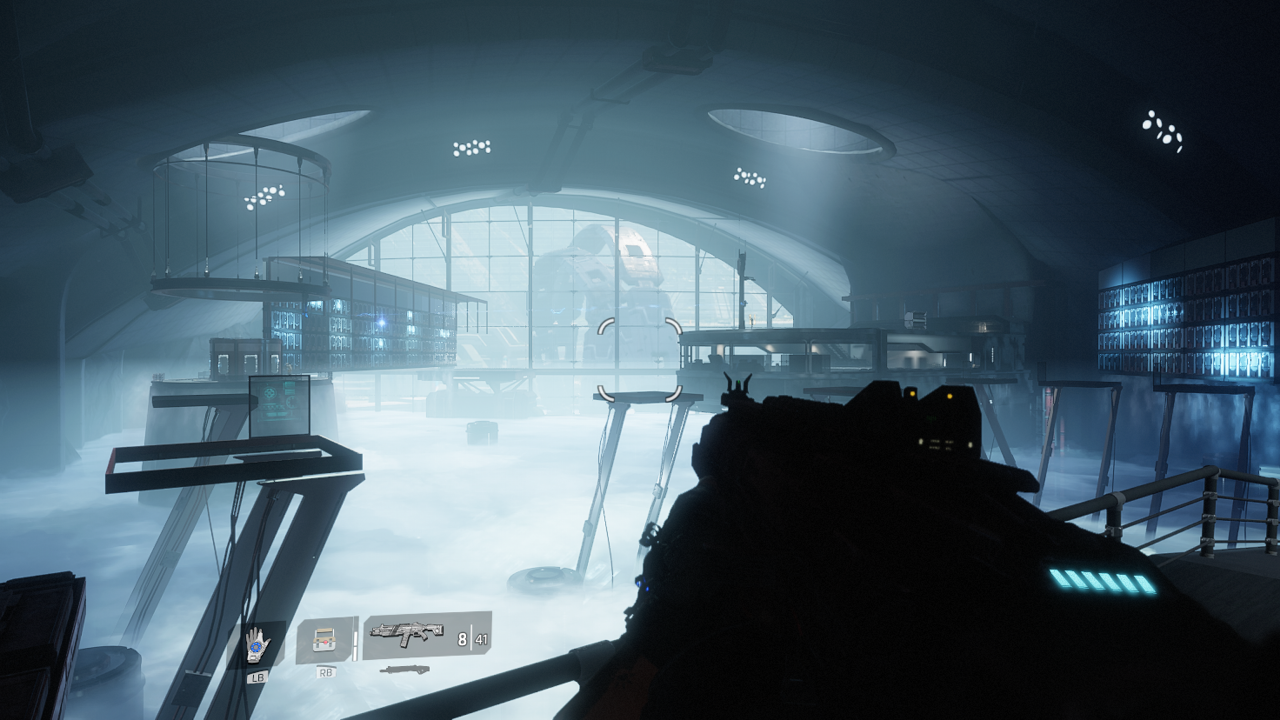 Titan Fall 2 is a serious game. Developed by 'Respawn Entertainment' and published by Electronic Arts. The first Titan Fall game did something really awesome but did have some issues. Personally many critics and gamers were not so good at judging the game and instead just jumped on the negative train. Titan Fall is a great game but Titan Fall 2 is something else. It has what the first game had but more and better.
The first big thing about Titan Fall 2 is that it has a campaign mode. The campaign from what we have seen so far is pretty interesting. The game aims to hit players with the emotions. The campaign focuses a lot on the bond between Titan and Pilots. At the start of the game we saw our instructor fight hard to protect us and take down the enemies. His Titan was outnumbered and eventually got taken down. The hero didn't survive but before he died he transfer control and ownership of the Titan to the player. It's from there that things get serious. The action is hard and fast. What the campaign does well is that finding and getting different weapons is easy. There are guns on the floor, guns from enemies you killed, guns in weapon boxes etc. So getting ammo and weapons is never the problem.
The difficulty is fair. Even if you play in the second hardest mode, you will feel that everything is how it should be. Enemies don't instant kill you but they will certainly kill you quick but giving chances. The campaign quite quickly introduces players to new weapons, features and skills level by level and scene by scene. The graphics are off course very good. It would be right to say excellent. Now in terms of characters players will have to face some significant people who pose a serious threat. Their personalities are so different and they stand out. They will take you on in a battle of titans. So prepare to face Titans both old but mostly new. These boss battles are excellent. It feels like a real battle. The most epic and OP thing so far is the ability to travel between time at will. Rewind to the past when everything was fresh and new or go back to the flaming and destroyed state that it's currently in. Do this to avoid laser walls, flaming pits, automated turrets, troops and more. It's awesome, endless assassination kills. The campaign so far is been great fun.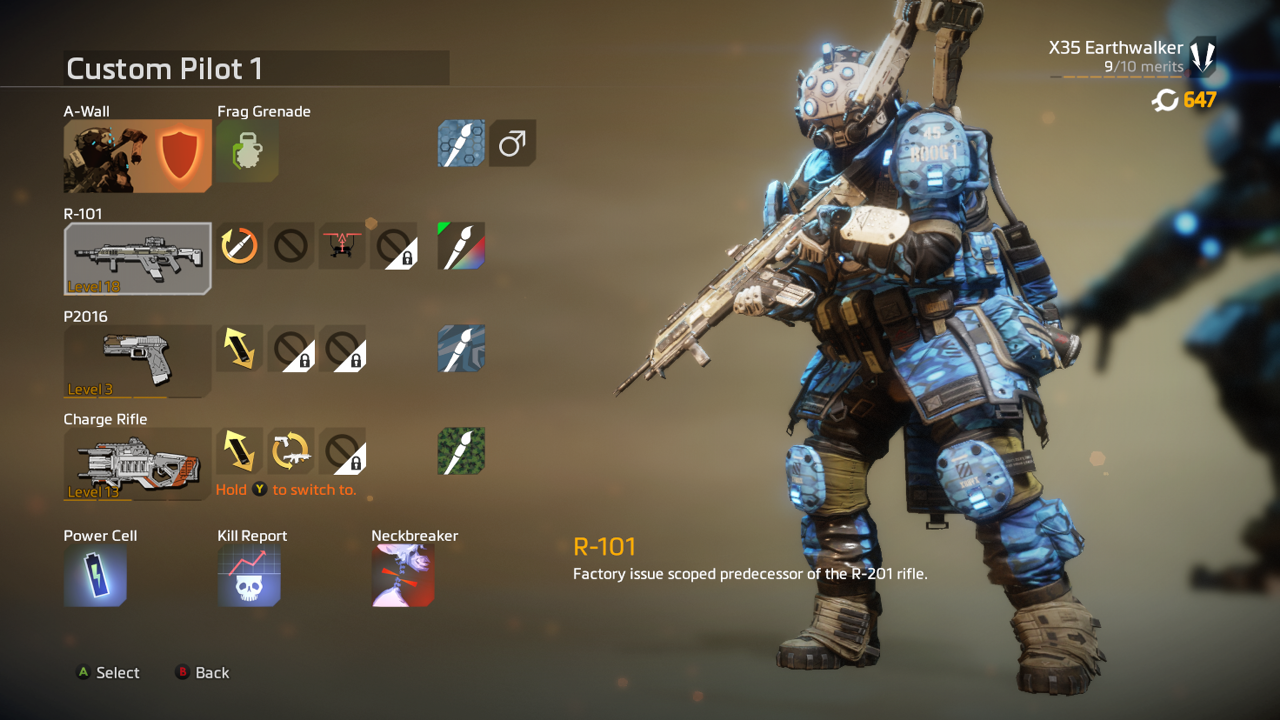 The multiplayer is still where it's at right now. There are more maps and honestly two of them X35 Earthwalker himself completely hates which is only natural not every player is going to like everything. Most of the levels are very diverse from each other and straight up cool, providing many places and opportunities to use your pilot skills to the max. Take note that some levels are more parkour heavy than others. The range of weapons and abilities that players can select from is big and unlike some others there is a reason to use some over others. but this system isn't perfect either. For starters the best kind of weapons to use in this game is hands down the rifles. The assault rifles are perfect for any situation. They are quick, deal damage fast, bullets to get at least a double kill and with the right attachments can even kill pilots at long range. Snipers are the worst. Titan Fall 2 is all about speed. Pilots run fast, move along walls, grapple to high locations, speed boost around and slid. They basically never stop moving and incredibly fast, how are you suppose to land a sniper shot. The snipers aren't even instant hit like the ones in Halo. This means that the bullets must travel so you have to aim ahead but how do you aim ahead of pilot that jumps on that wall, then that wall then randomly slides then jumps for no reason then grapples then gets killed buy your team mate because you took too long. No the answer is not "git good scrub".
Choose between rifles, pistols, sub machine guns, light machine guns, snipers and grenadier. Keep track of your progress with each weapon and unlock attachment and perks for them like faster weapon swap, more ammo, different scopes etc. The abilities are bigger and better. Go invisible for a short period of time, set up a holographic wall that increase the damage of your weapons when you fire through it, use a grapple hook to reach high, far and difficult places, use stem to run and move nearly twice as fast with healing, phase from place to place, use sonar knives to expose enemies, trick foes with holograms it's all up to players. All are accessible from the start. Many load outs too so switching between them is easy during matches. Grenades, arc grenades that stun and blind, shrikes of fire or gravity, satchel packs for traps and more. There is so much to choose from. It's going to be difficult to find another pilot with the east same load out as you in a match. Customisation has increased also, now you can decide the colour, patterns and looks of your character, weapons, patches and banners. What's bad though is that each pilot ability is attached to a certain character model. For example the stim ability makes you use a skinny robot that doesn't look cool. Honestly we wanted a normal human pilot but nope. Stuck with a weird skinny robot.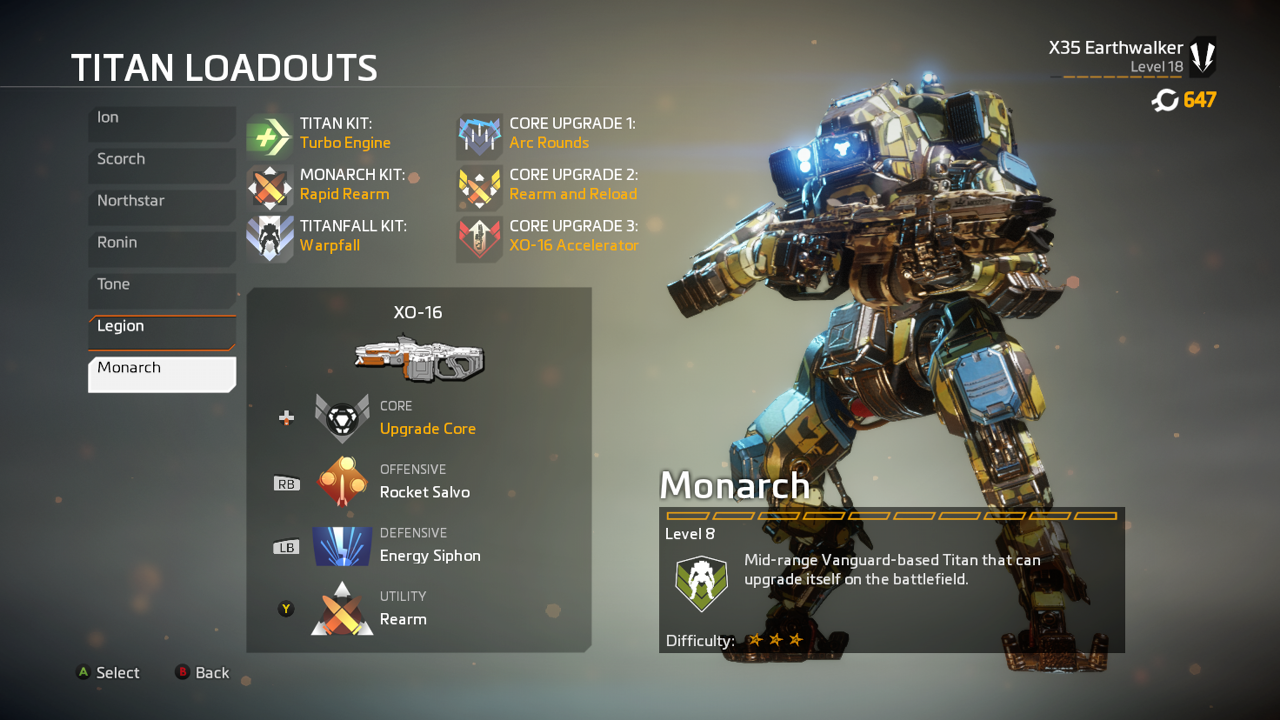 The best and most significant part of Titan Fall 2 are the Titans themselves. What else could it be? There are seven different Titans for players to drop in. Ion, Scorch, Northstar, Ronin, Tone, Legion and Monarch. Each one has a different weapon, different abilities and different strengths. Ion is your basic all rounded Titan. A laser to snipe Pilots and trip wires to keep Titans at bay. Scorch is heavy defence and damage but so slow, he sets the ground on fire and send wall of flames your way (sort of). Northstar snipes and keep its's distance, capable of flying in the air and bombing from above. Ronin is light armour but wields a sword, dashing around the field and giving over Titans a nice hair cut. Tone hates privacy because it reveals all enemy locations thanks to it's sonar knives making landing those heavy shots so easy. Legion wields a chain gun that shreads targets and like black beard from rainbow six siege can have a gun shield to protect it s self from damage. Monarch relies on it's levelling up on the field and gaining new abilities each time..if it survives that long.
Off course you have to pick the Titan that works best with you. Some titans are less effective on certain levels. Big open spaces is where the Scorcher has a hard time since it's main attack is a arc travelling single shot and others can shoot it from across the map. Monarch needs to get kills while staying alive. The upgrades turn the Monarch from the weakest titan to the strongest. North star needs more open space for it's sniping but if some titans try to get close aim for buildings and cover and play ring around the rosey then use your hover ability to get in the air and land shots and rockets from above. Legion Just needs to see it's target. That's it. Legion is powerful enough fight others straight up but has limited options. Know when to use the close range and long range mode. There no real trick to Ion, just works like your regular titan but when you get the core ability you can laser eye others while looking so awesome. Tone is all about the long and mid range fight and using the sonar to expose pilots is far more useful so just pick them off when you find them. We must say though that there is nothing more satisfying than getting a level three Monarch. Also setting the ground on fire to do great damage and then finish them off with the core ability.
Titan Fall 2 is awesome. The matches are all fast pace. Literally, we never have to wait long for another match. The assault rifles feel very good. Movement and combat speed is fast and smooth. The a.i units are very responsive, have more animations and actions. The stalkers and reapers are actually a threat and shouldn't be ignored. We do however feel that the ronin should have slightly less health because even if you are at close range wth the sword and swinging, the Ronin shouldn't still be able to beat Titans that have be classed as high health and armour.It does take a bit too long to unlock more weapons and abilities. The XO-16 gun that the Monarch has should have less spread on the weapon when firing. The Northstar's plasma railgun should have more damage. When you let it fully charge it doesn't feel that much stronger. There should have been in game taunts for pilots to use to mock enemy players after killing them. Getting into your enemies heads.
Overall Titan Fall 2 is still an awesome game to play even now. There are a lot of players still going hard at the game. Lots of things to unlock and try out. Even though some weapons are better than others, you should still try them all. The mini missile launcher is next on our list. Try all the Titans and just have fun. Get those executions when you can because they feel good (when you are the one doing it). The scoring system for attrition doesn't make that much sense right now. So give it a try and have fun. Titan Fall 2 may be an improvement over the last one but it still doesn't match up to… the 'Earth Walk!'
For more information check out the link below: